(Mediafire seems to be actng up again. Sorry about that.)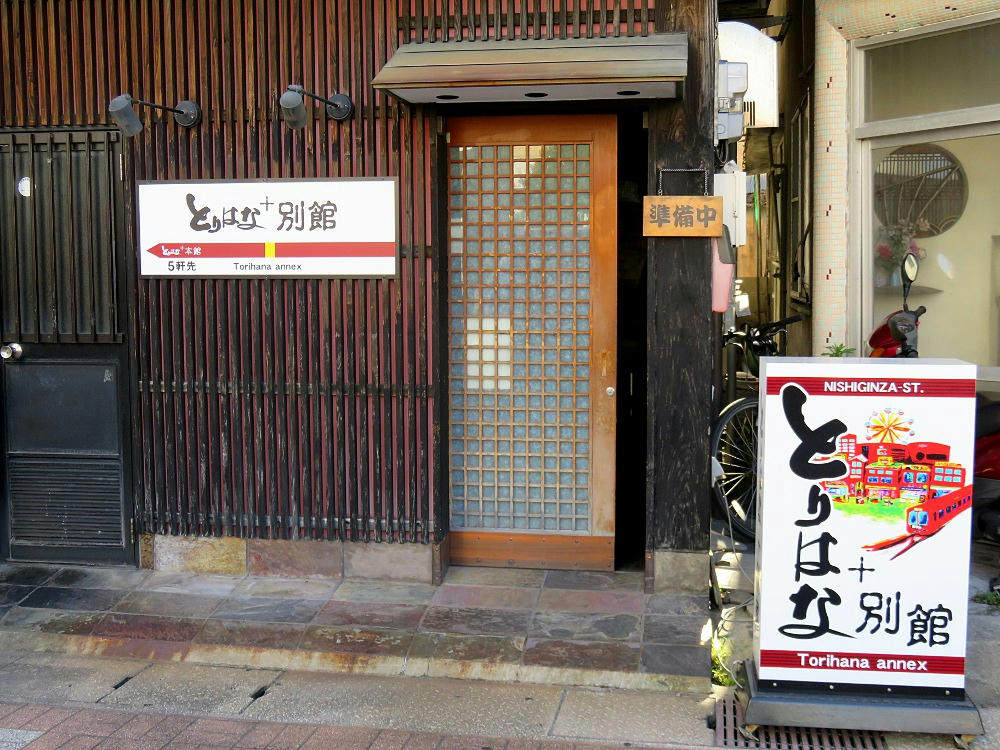 Torihana is a chicken restaurant. They bought up a neighboring shop that had gone out of business in order to expand their dining space, and called it "Torihana Annex."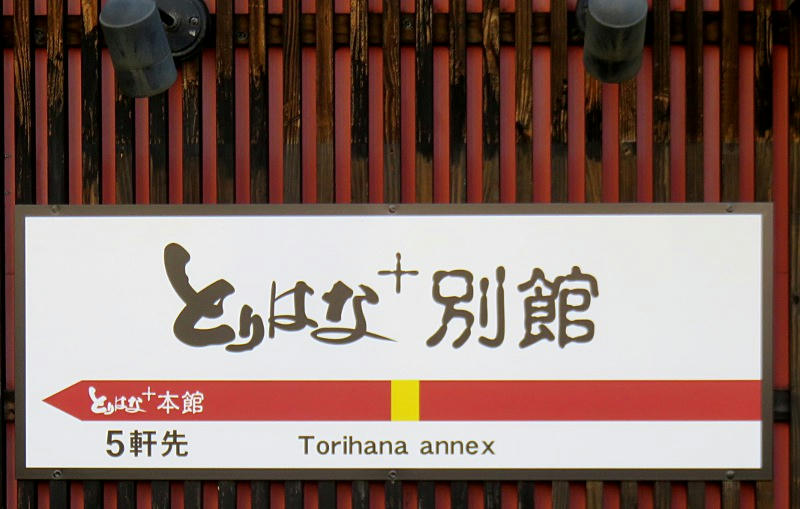 I just like the use of the train station platform sign to indicate that the main restaurant is next door.