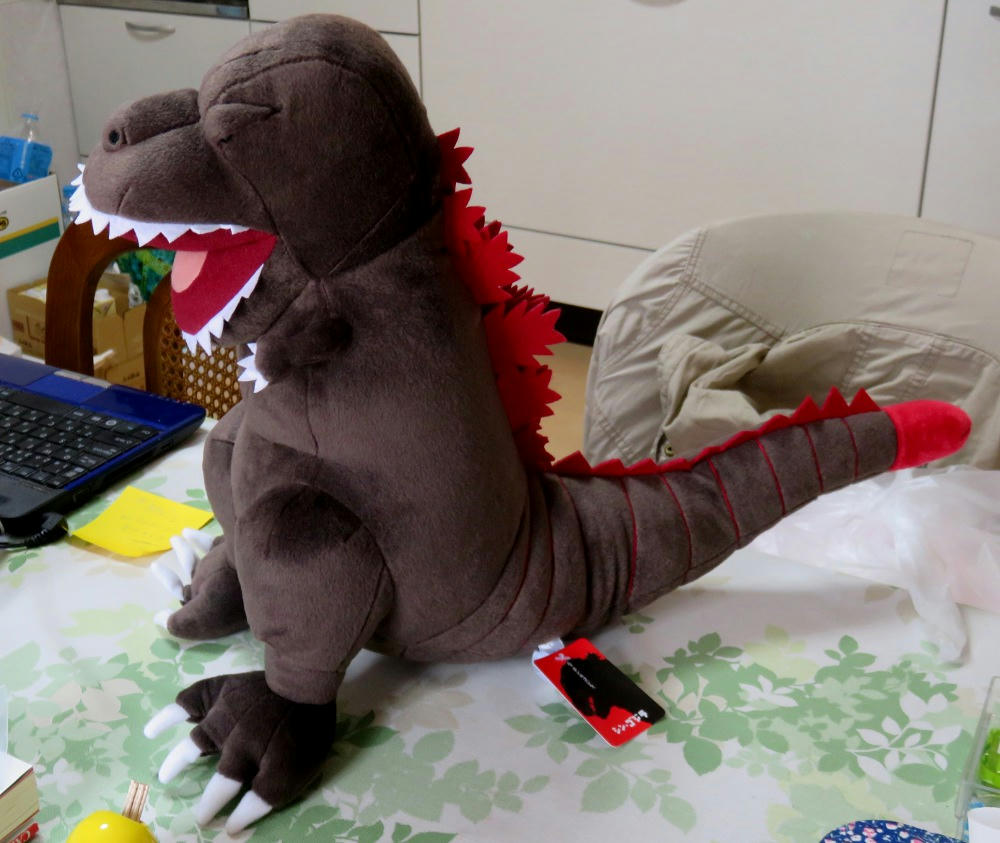 Ok. Sometimes, you look at a UFO Catcher machine, and you think, "I know I can get that."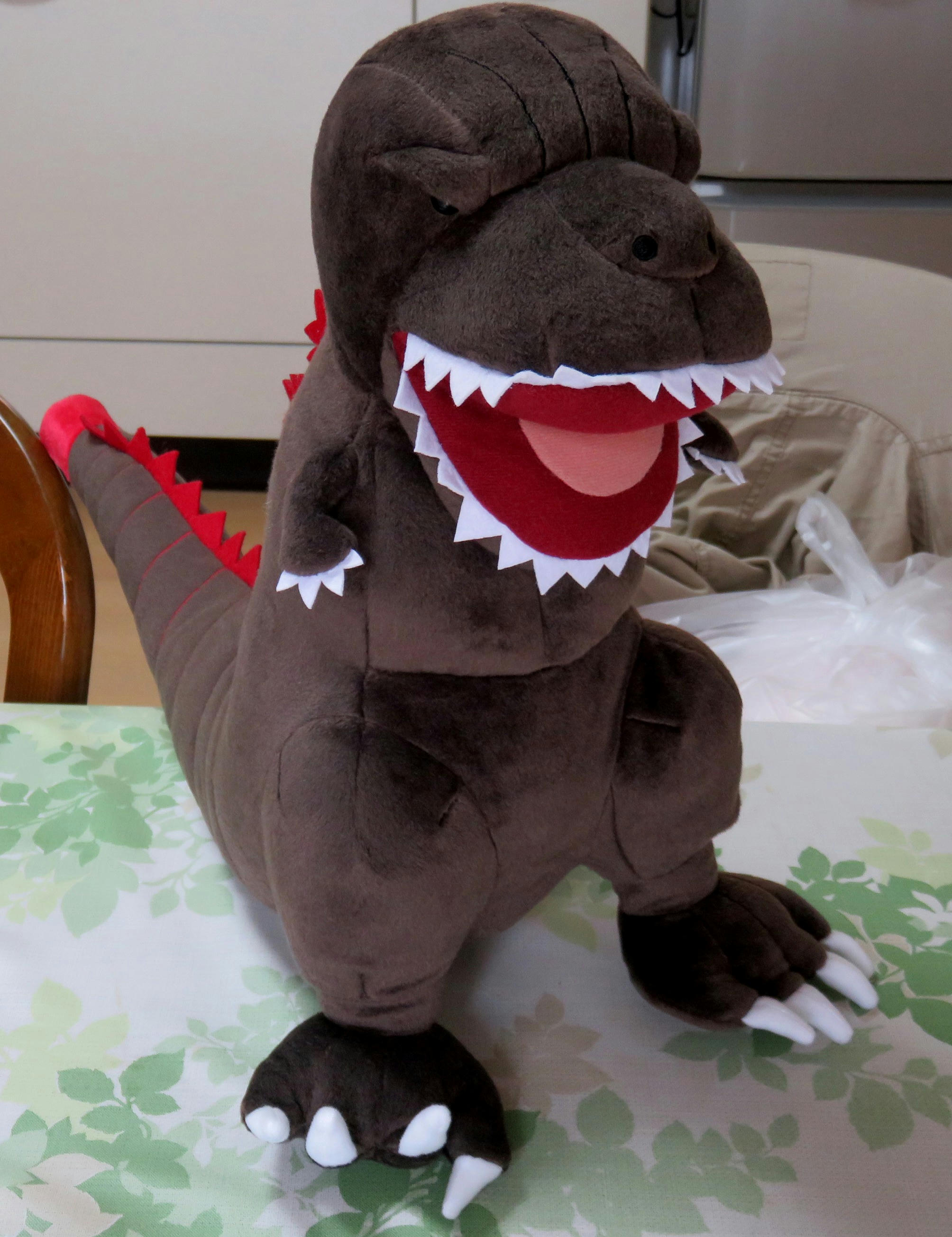 It was one of the more expensive machines, at 1 try for 200 yen or 3 tries for 500 yen. I put the 500 yen ($5 USD) into the machine, and on the first try, I got Godzilla (a product tie-in to the "Shin-Gojira" (new Godzilla) movie) to fall over and almost drop into the hopper. On the second, he did drop in effortlessly. There was no point in trying to get the arcade staff to move the one credit to another machine, so I just burned it by tapping the movement buttons quickly and had the arm come down in empty space.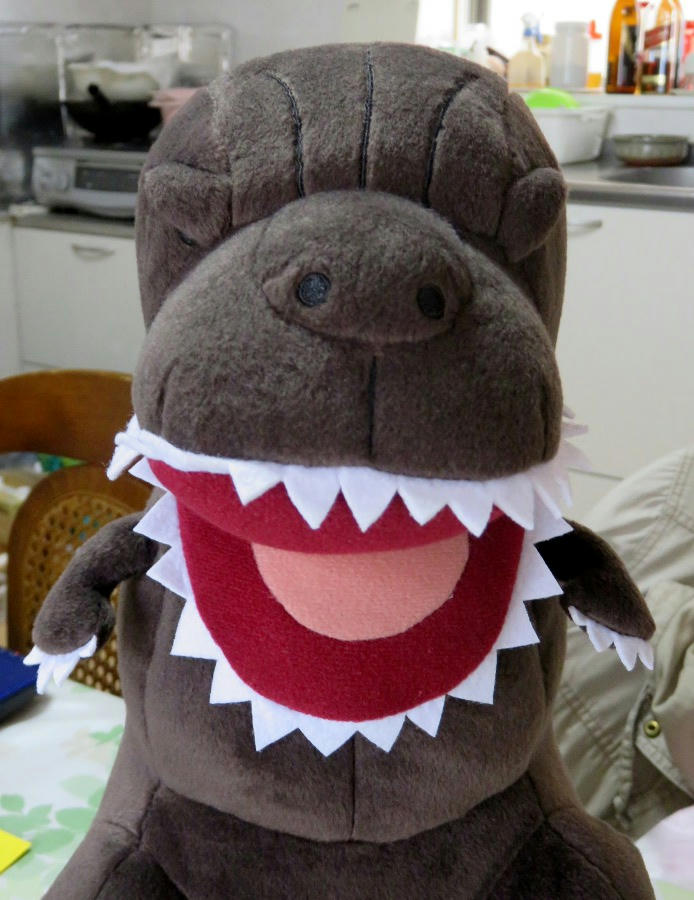 He's big, at about 18" tall, and over 24" nose to tail. It would cost at least $25, and maybe even $35 to buy him directly from a store, and I got him for effectively $4. I think I got a pretty good deal here.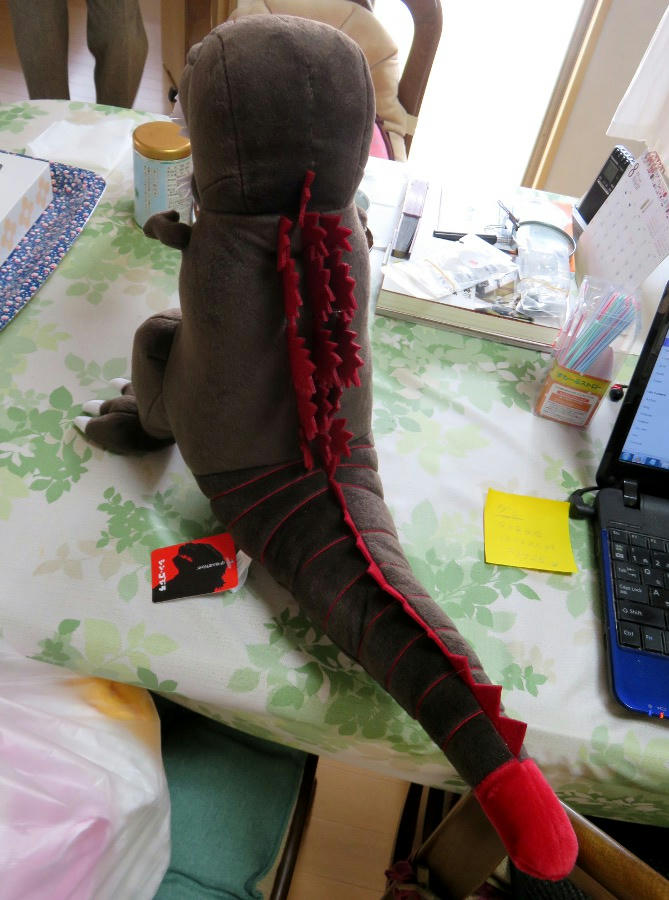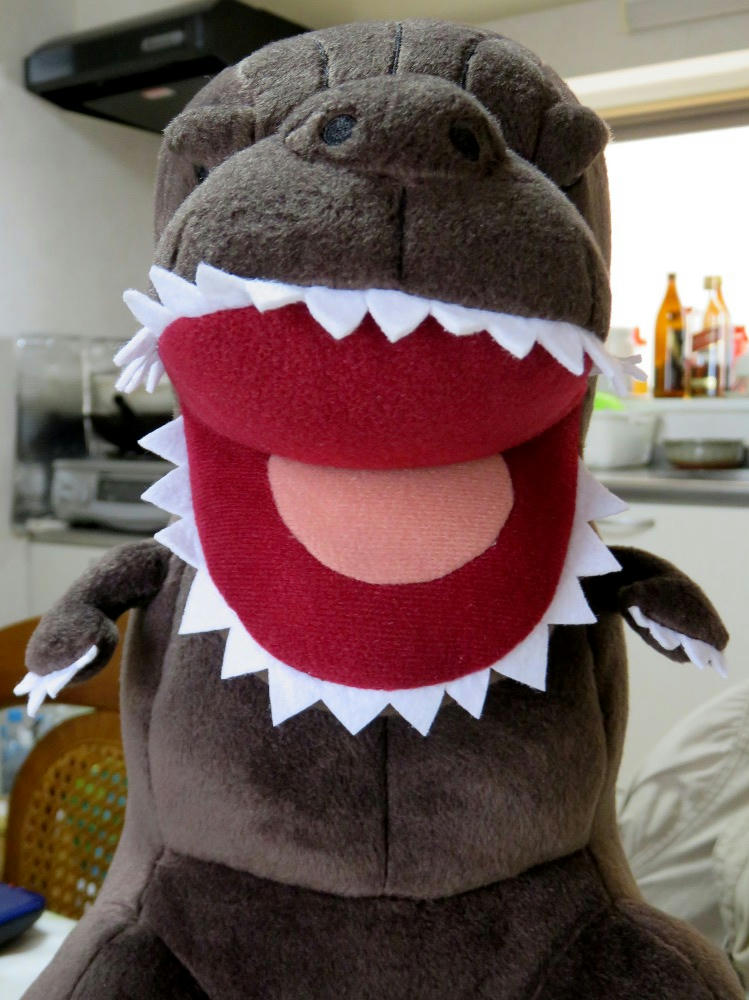 And when you do get it, you immediately think, "I have absolutely no place to keep this."