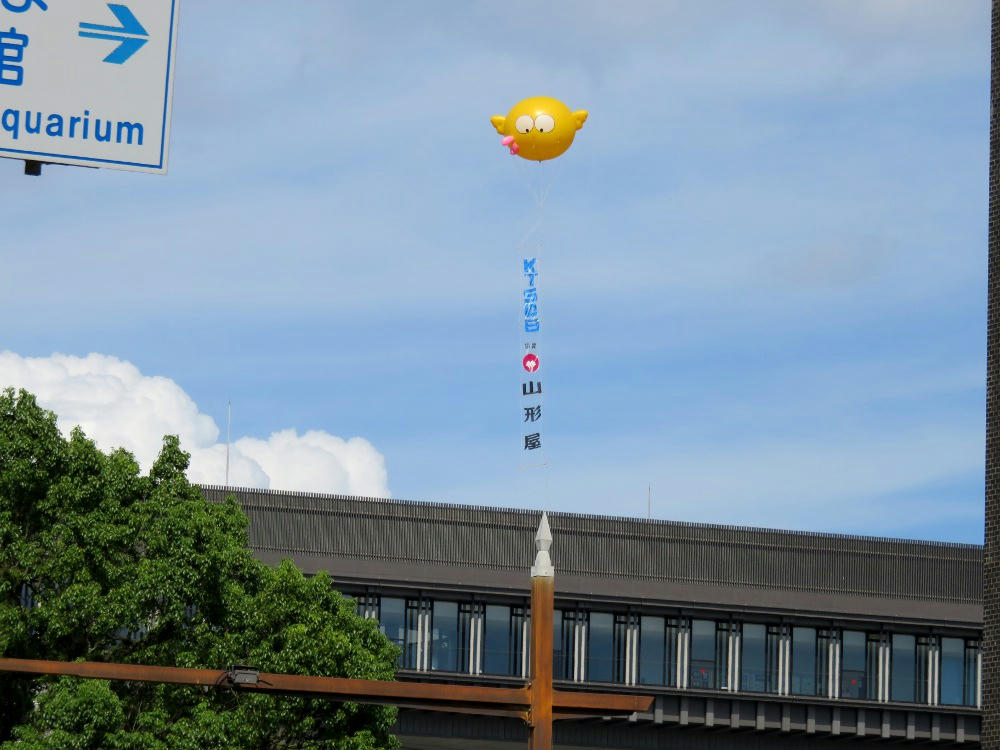 KTS, the Kagoshima TV station, had their annual KTS Days event again. The main portion was at the Volunteer Center, with a small satellite event in the space in front of Lotteria in Tenmonkan. I had to work all Saturday, and I focused on cleaning up some interviews for
Basket Case
for the first couple hours on Sunday. However, after work on Saturday, I did swing by the Volunteer Center, and I was able to check the event schedule. There was nothing listed that I had much interest in, so I didn't mind getting to the event until 2:30 PM (it ran from 10 AM to 5 PM on Sunday).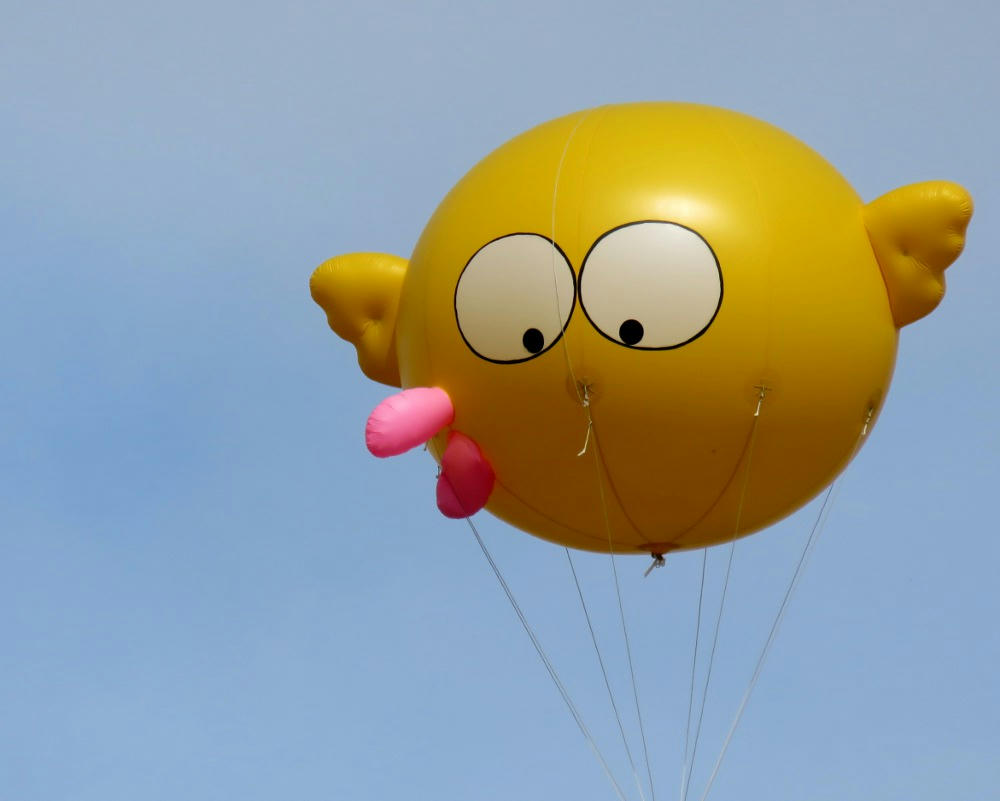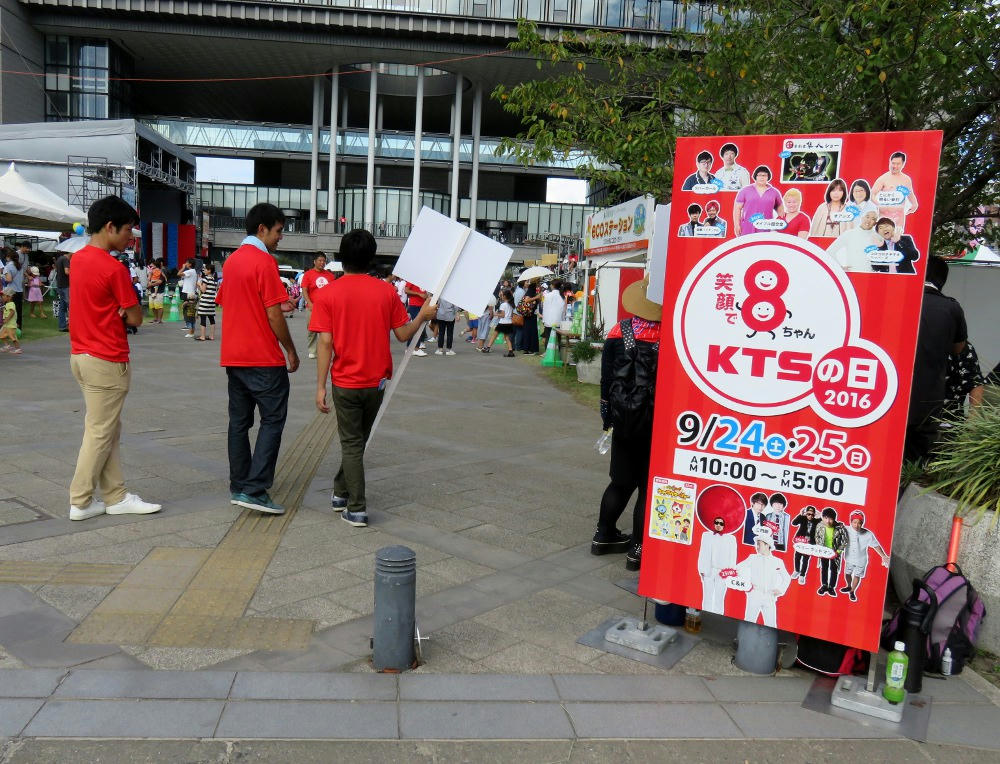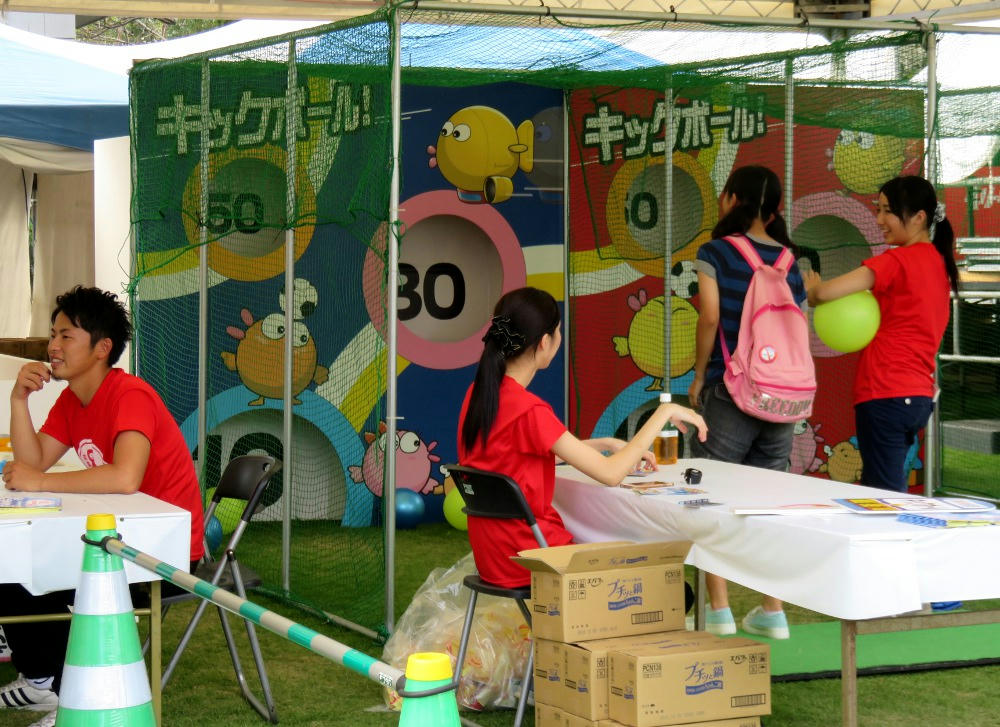 There were a few booths for kid's games, like ball toss and pop gun shooting.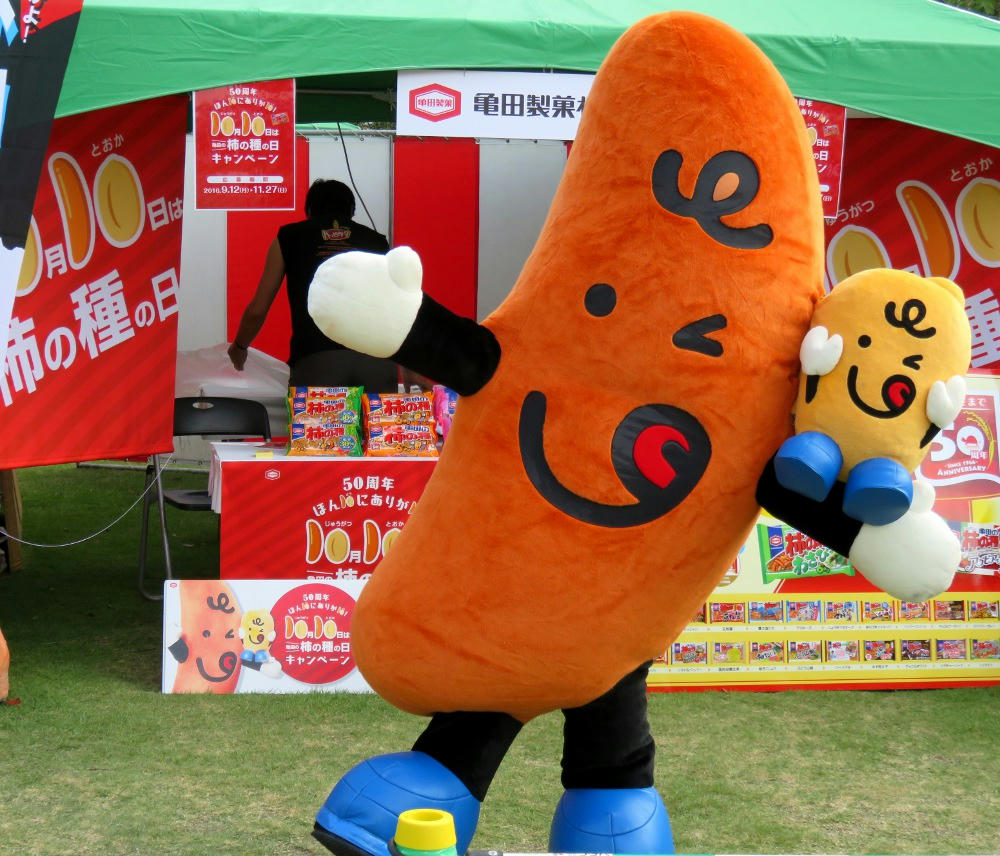 This mascot is advertising kaki tane, which is a kind of small spicy rice cracker with peanuts.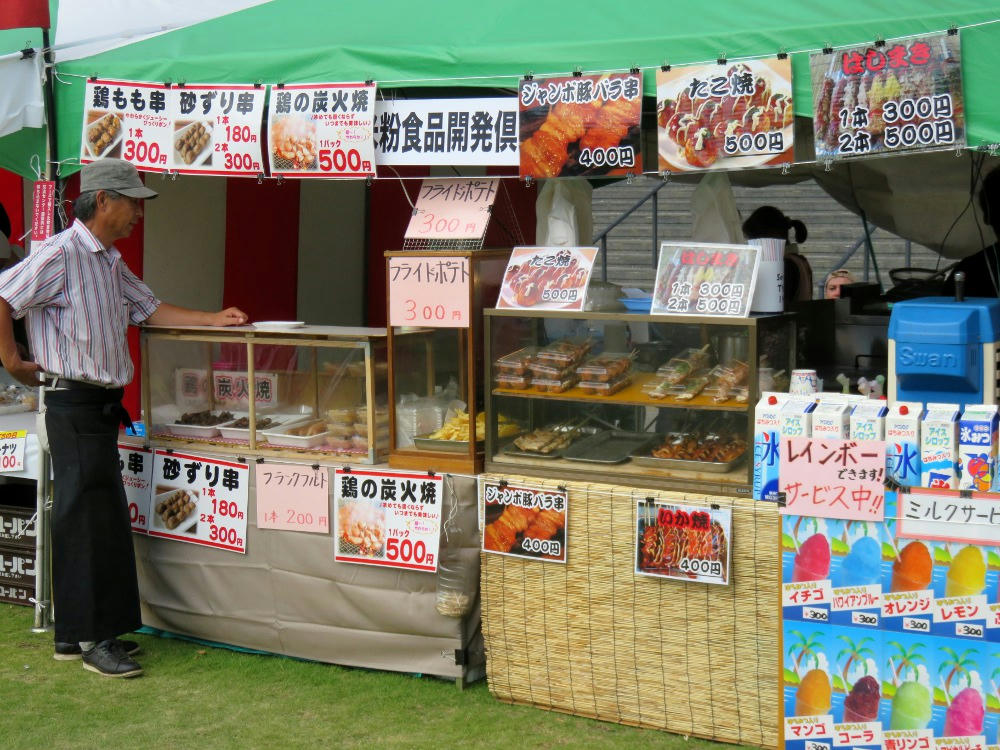 There were quite a few food booths, too. I ended up getting a cup of salted fried chicken wings for $3, and a cup of beer for $5.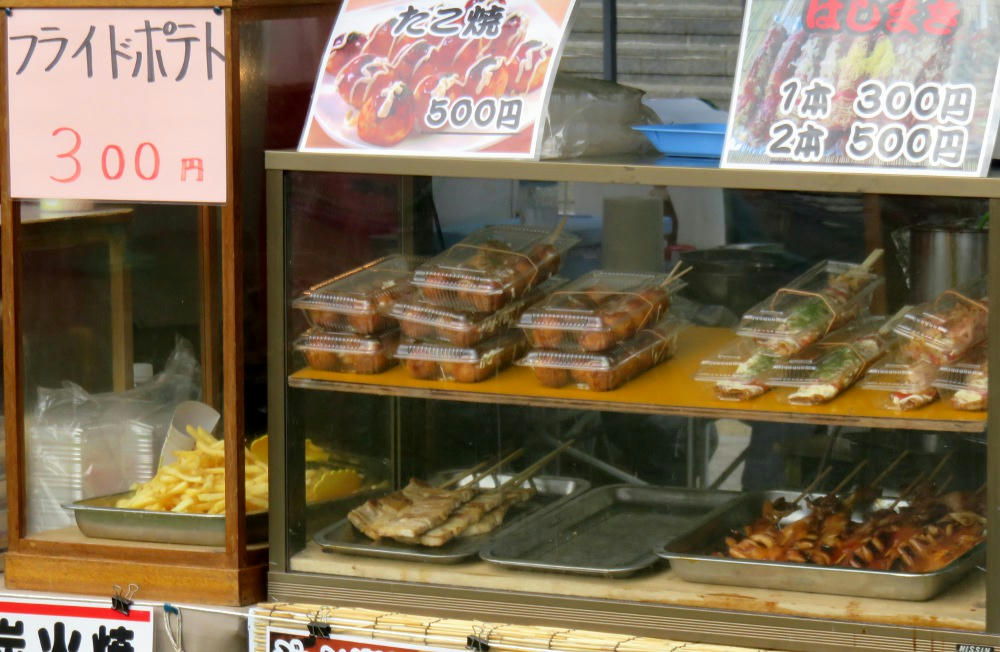 Takoyaki, and fried pork on a stick.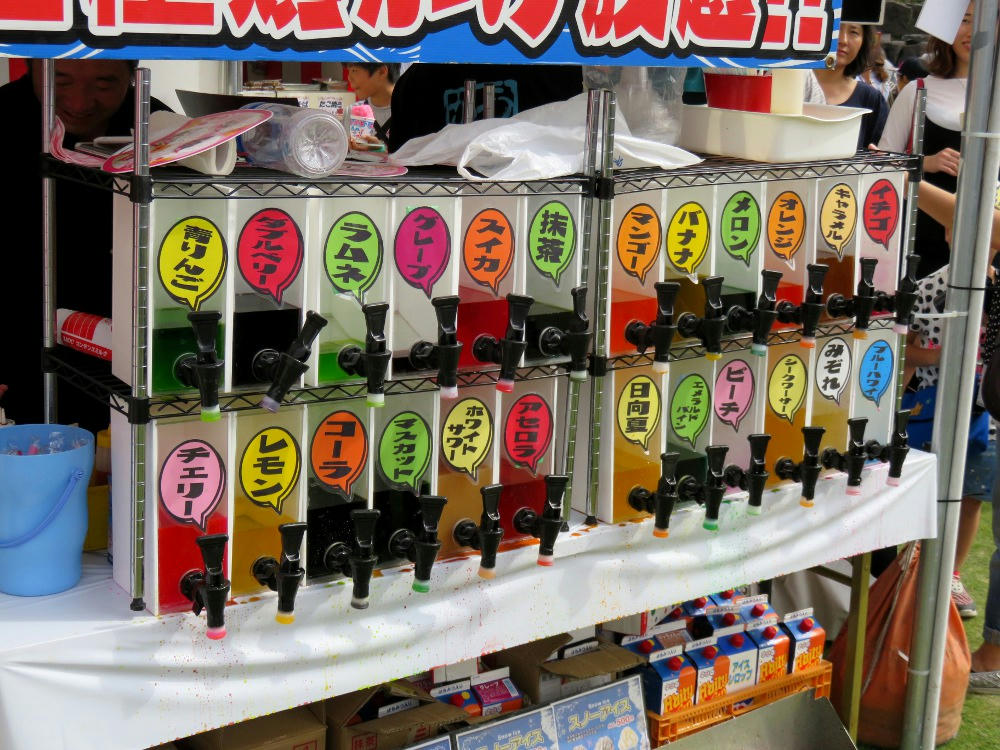 This was interesting. You buy a bowl of shaved ice, and then you have your own choice of syrups (cherry, apple, cola, etc.)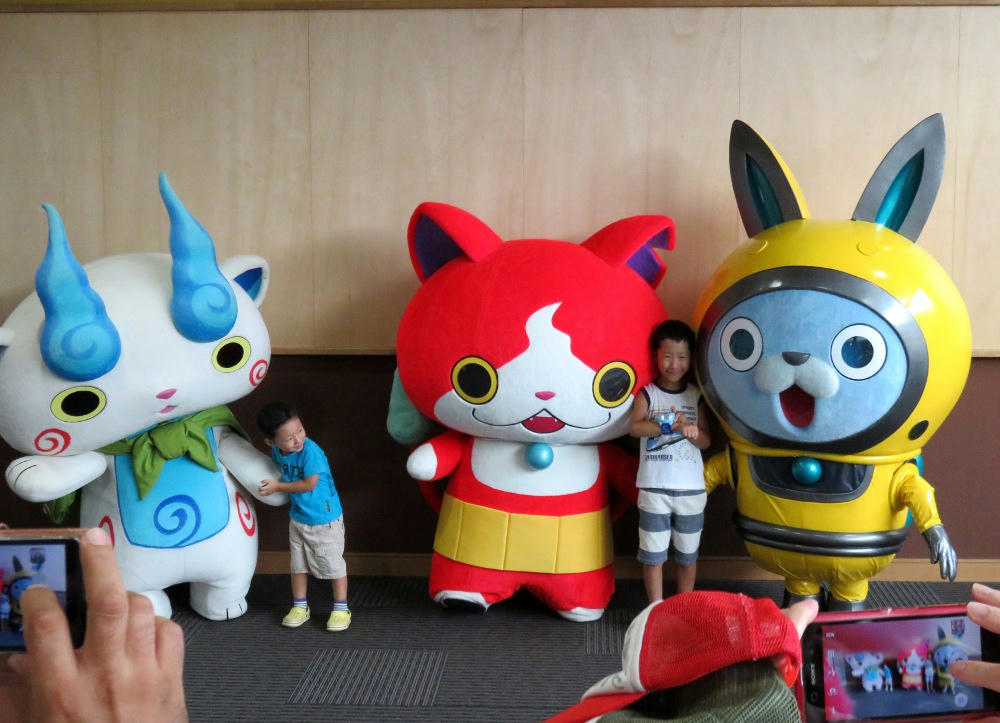 At 4 PM, one of the scheduled stage events was the Yokai Watch character show. I didn't stick around for that. In the meantime, the characters were inside the Center, posing for photos with the children.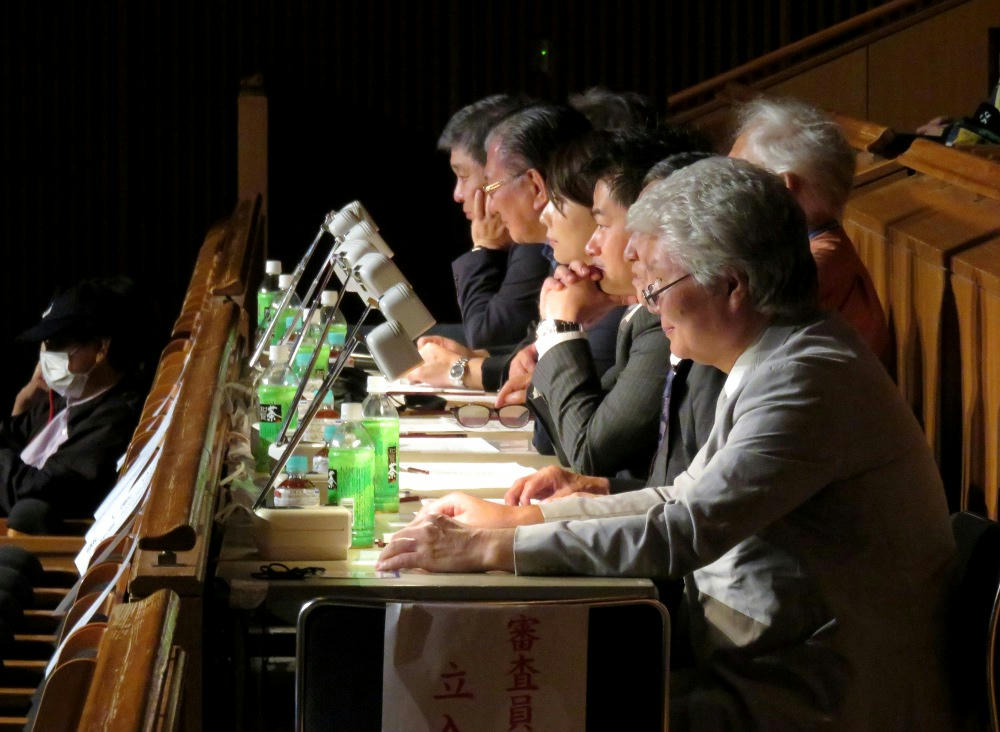 The main theater hosted a karaoke contest, with a full panel of judges.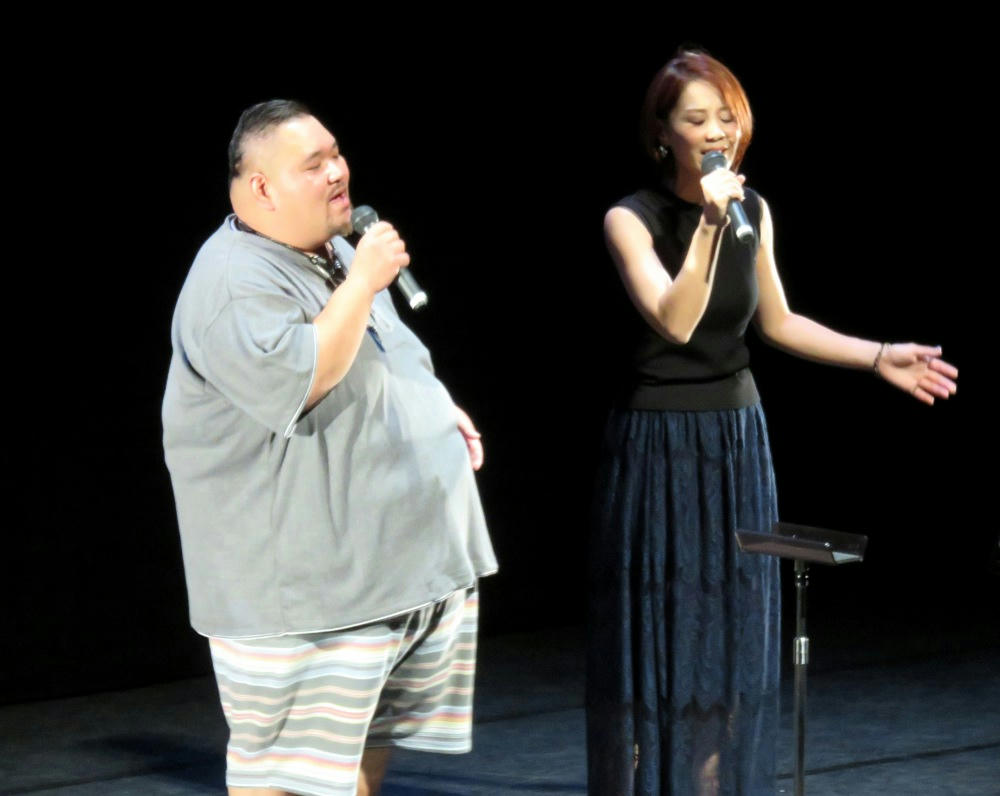 These were two of the contestants in the pairs event. They were ok. But, I'm not a big karaoke fan.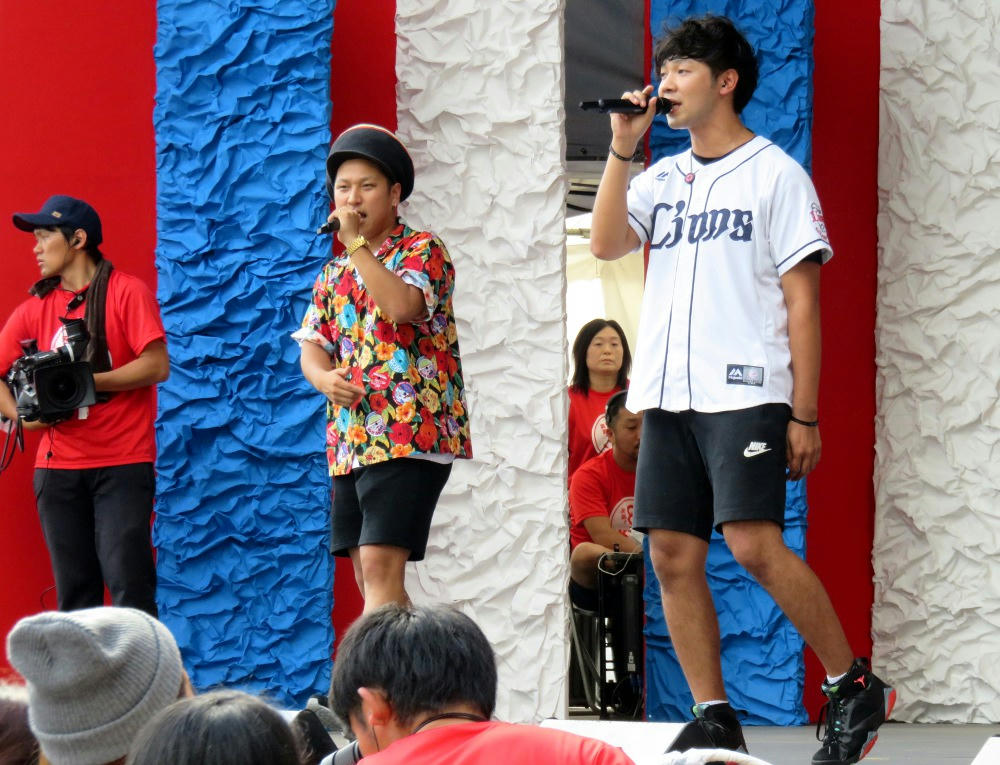 The big stage act at 3 PM was the local hip hop trio Berry Goodman. These two guys, and a third singer that kept standing to the side and posing, plus a DJ that stayed in the background. The audience was maybe 200-300 people, and they all seemed to be fans of the group, and were jumping up and down and waving their arms. But again, I'm not a big karaoke fan.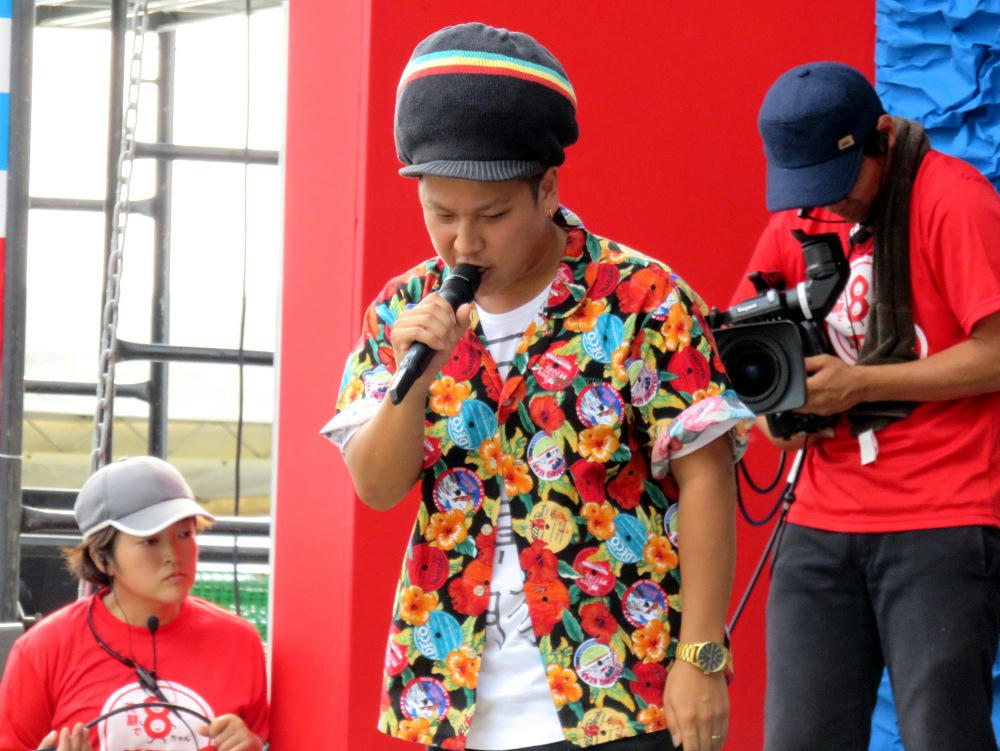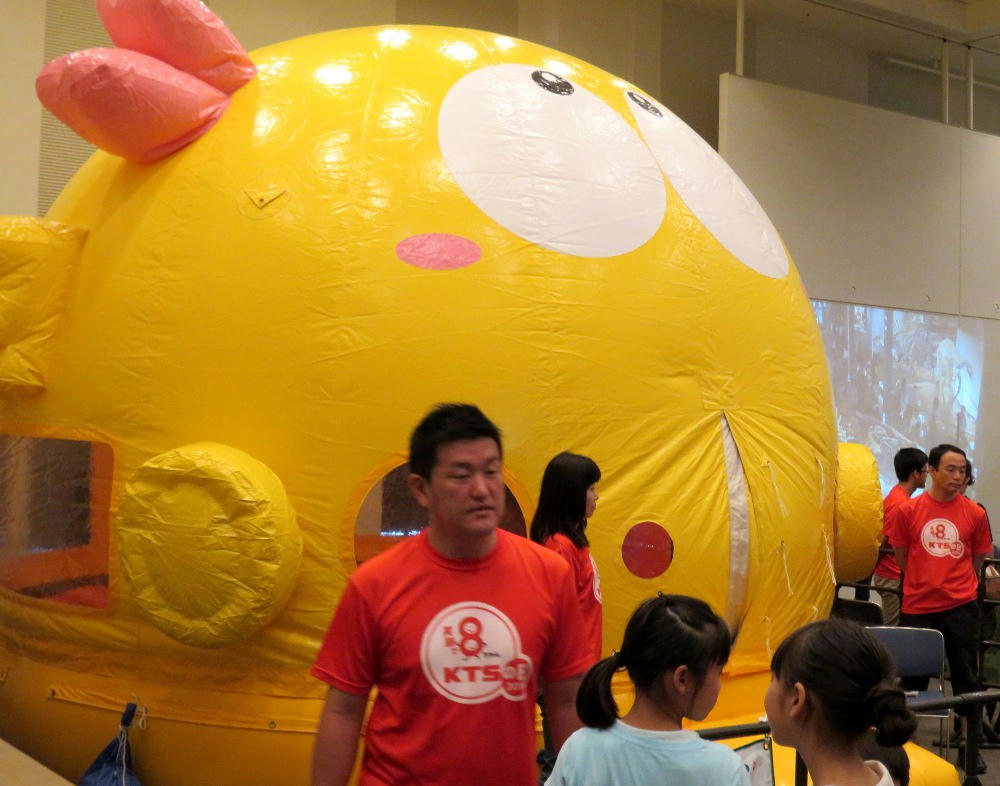 Back inside, the exhibit rooms were used to house activities for kids, including the stupid bird jump room.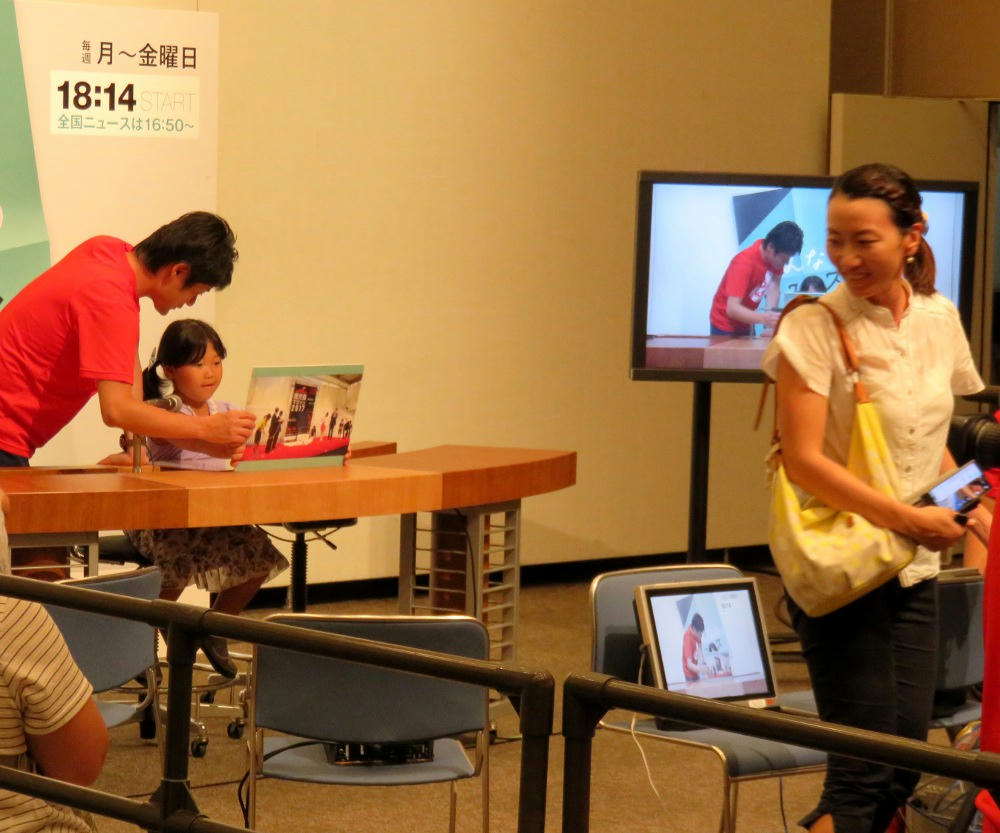 Every year, KTS has a stage set up for children to pretend to be newscasters and weather forecasters.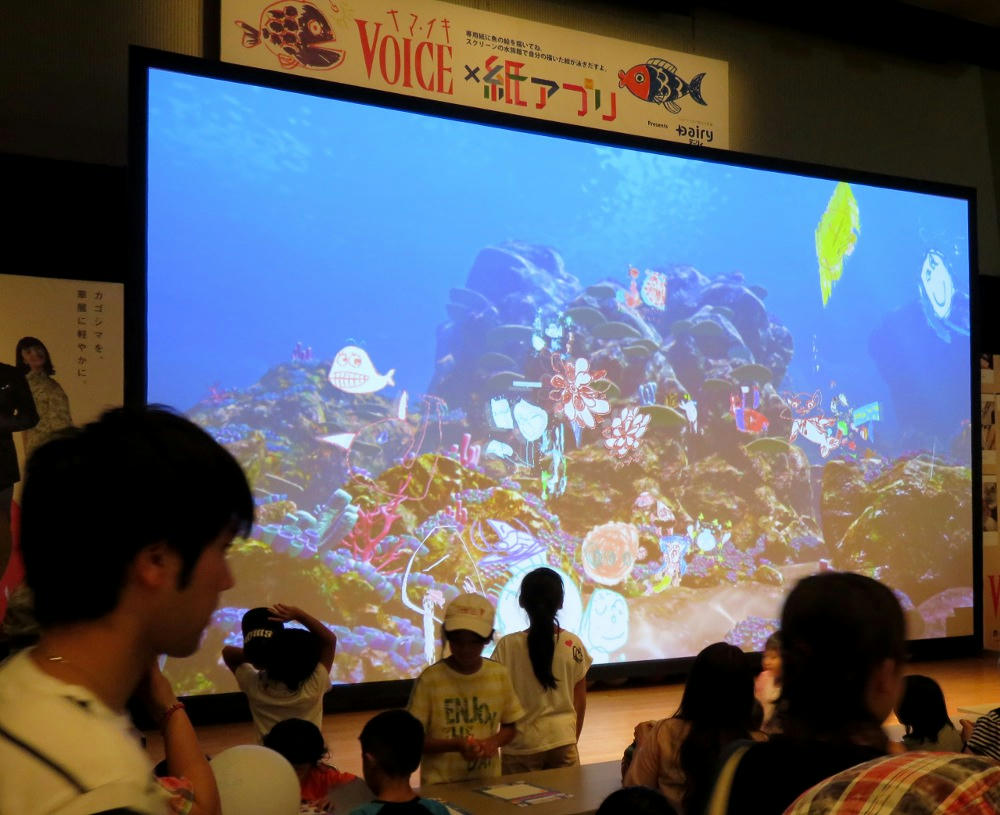 This one was new. The kids drew pictures, which were then scanned into a computer, and projected on the wall to swim in a video of sea coral.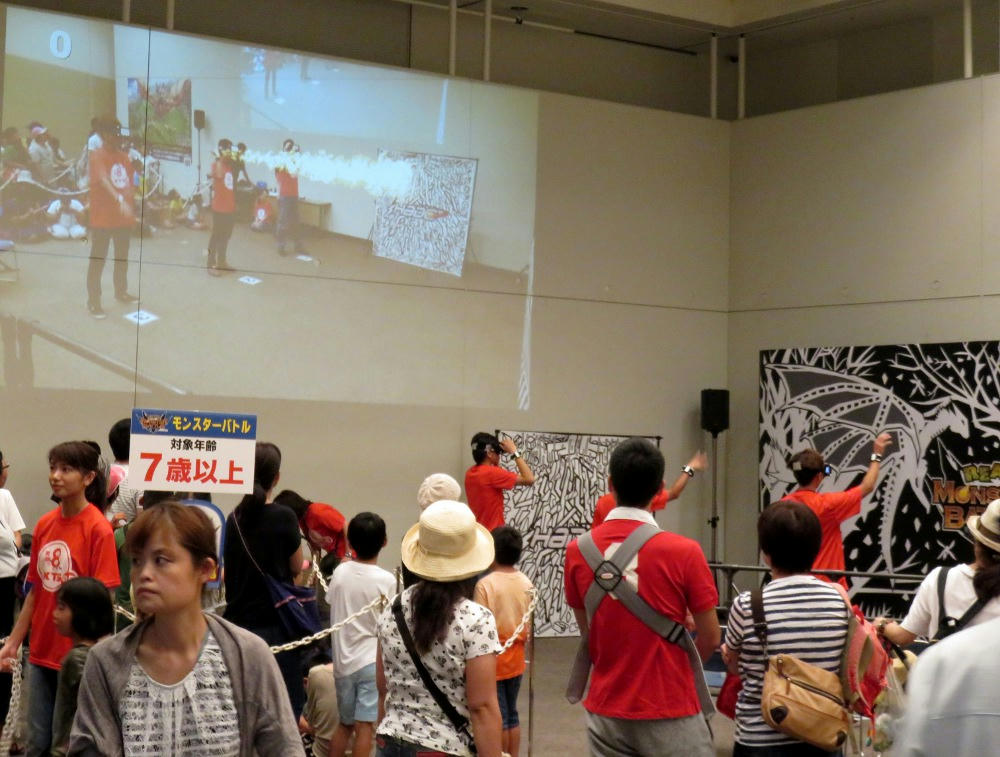 Apparently, there is a "monster battle" program on KTS that the people here could imitate. The three guys to the right are wearing virtual reality headsets, and they're projected up on the wall behind them. What they see approaching on the headsets are a couple dinosaurs. They wave their arms around, and the computer has them shooting fireballs as the dinosaurs try to attack them.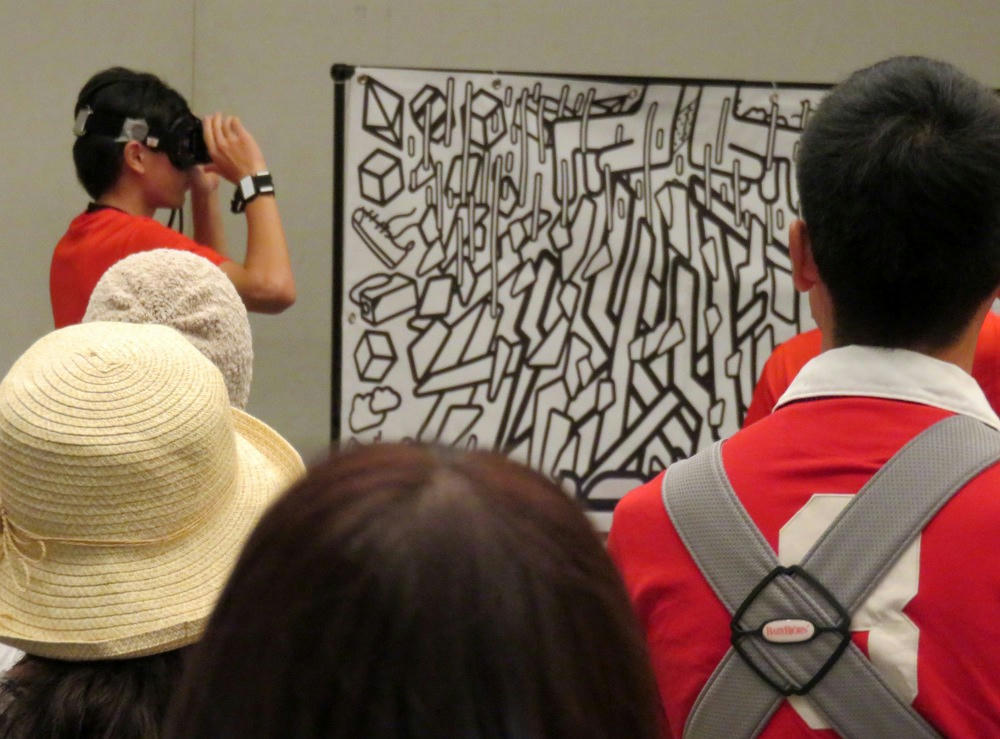 The guy at the upper left of the photo has one of the headsets on.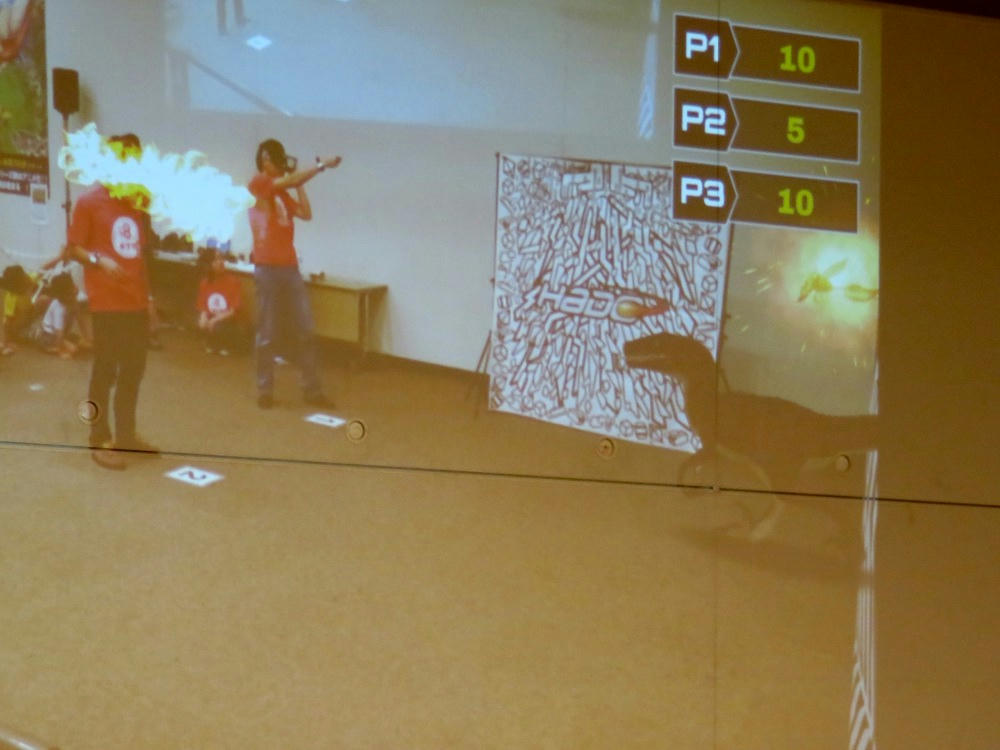 The room was too brightly lit to really let people see the projected action very clearly.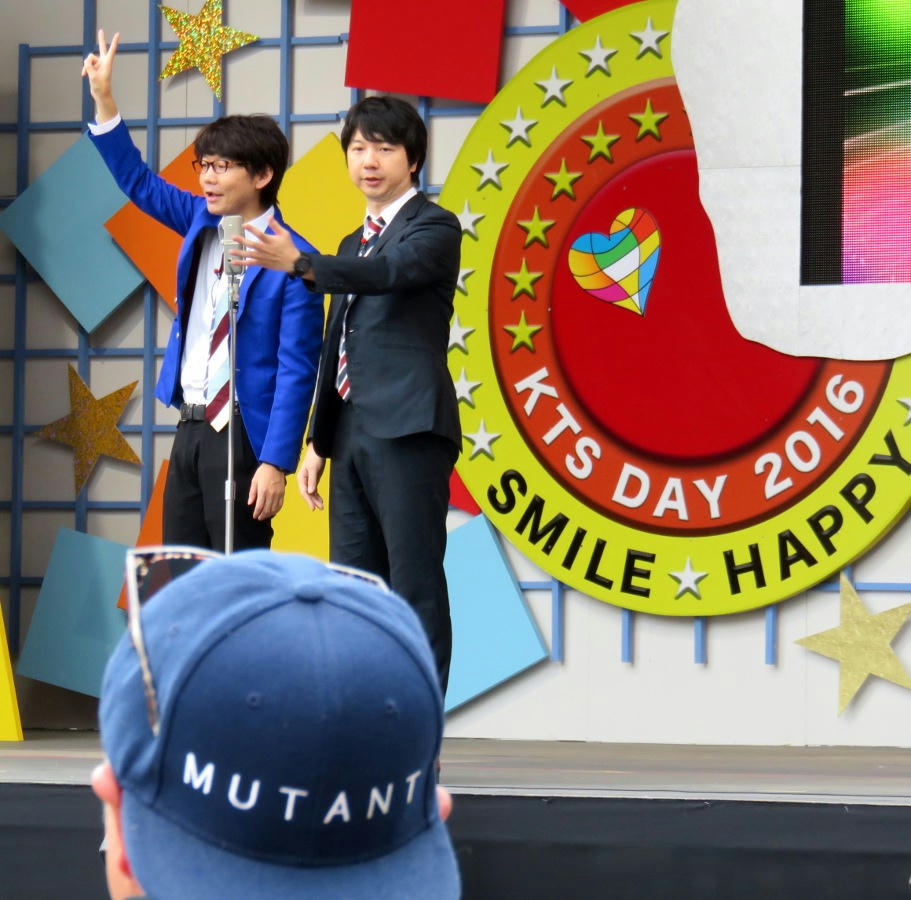 The last remaining regular stage event (followed by the Yokai Watch character show) was a manzai team (Japanese comedy duo). I got bored pretty quickly and headed to Tenmonkan.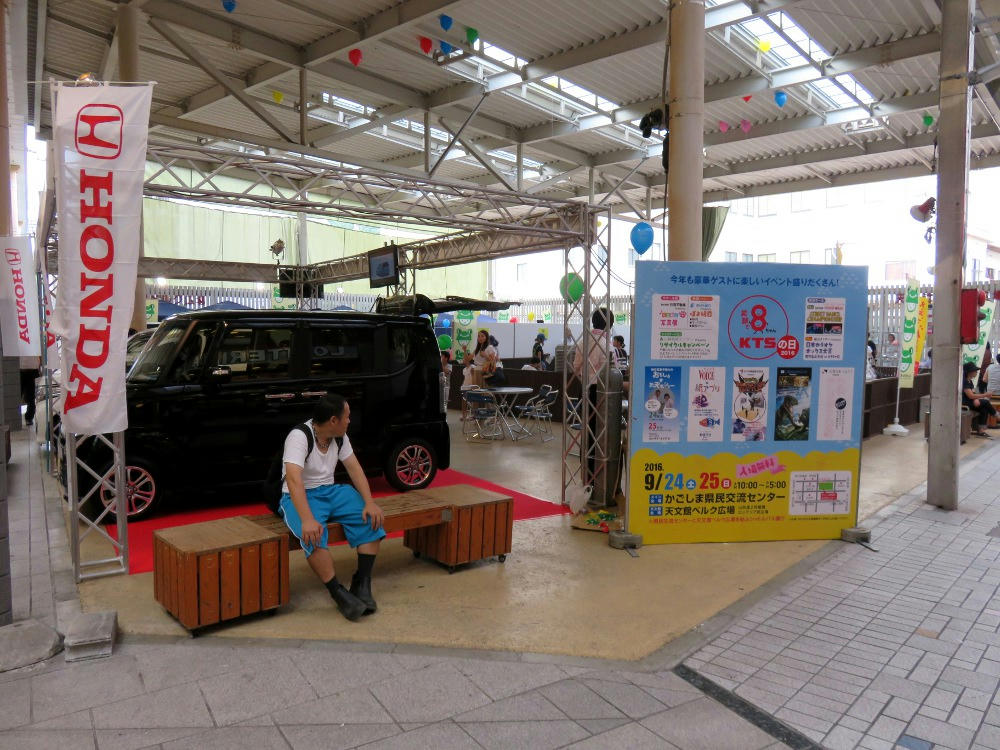 This area was mainly for teaching kids how to deal with emergencies, although they also had toys for the smaller children.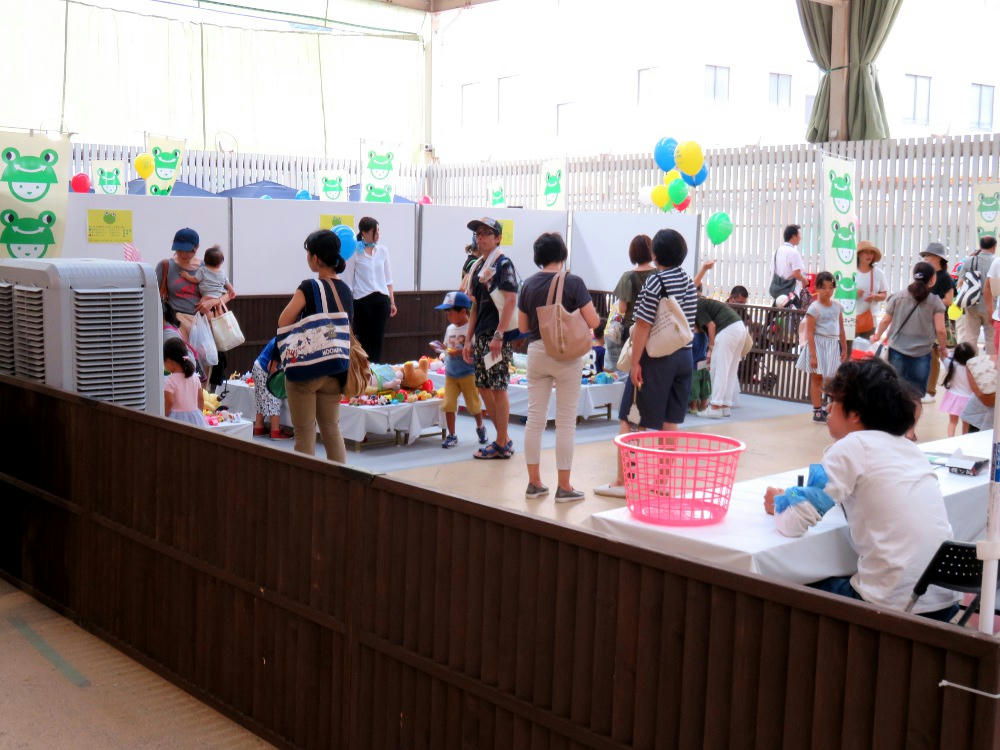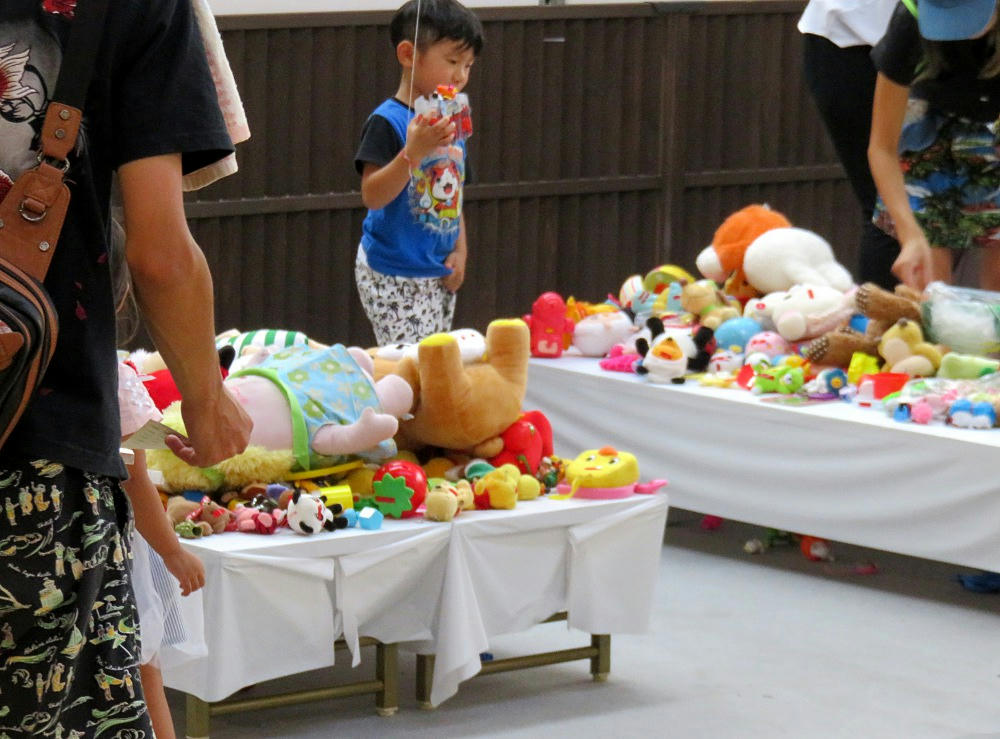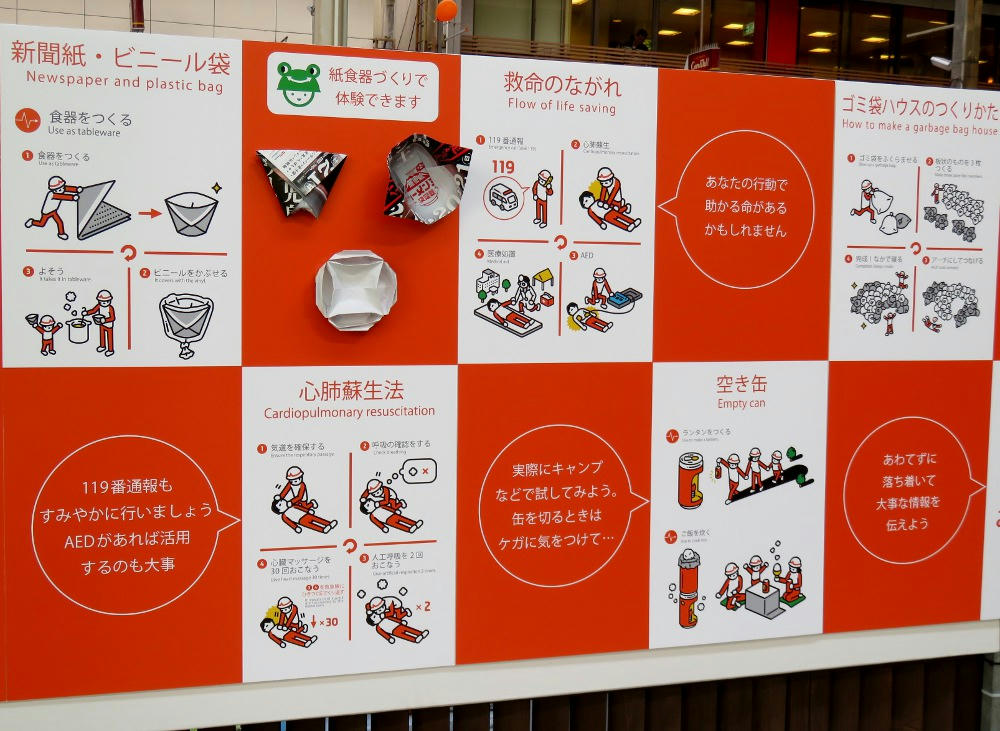 This wall shows how to call 119 (Japan's version of 911) to summon an ambulance, how to do CPR, and how to use scrap paper or plastic bags to make soup bowls if your apartment is destroyed in an earthquake.
At 4 PM, I went up to Amu Plaza, where they had booths selling beer from small lot breweries in Kyushu. $5 for a small cup. Expensive, but it was good beer.