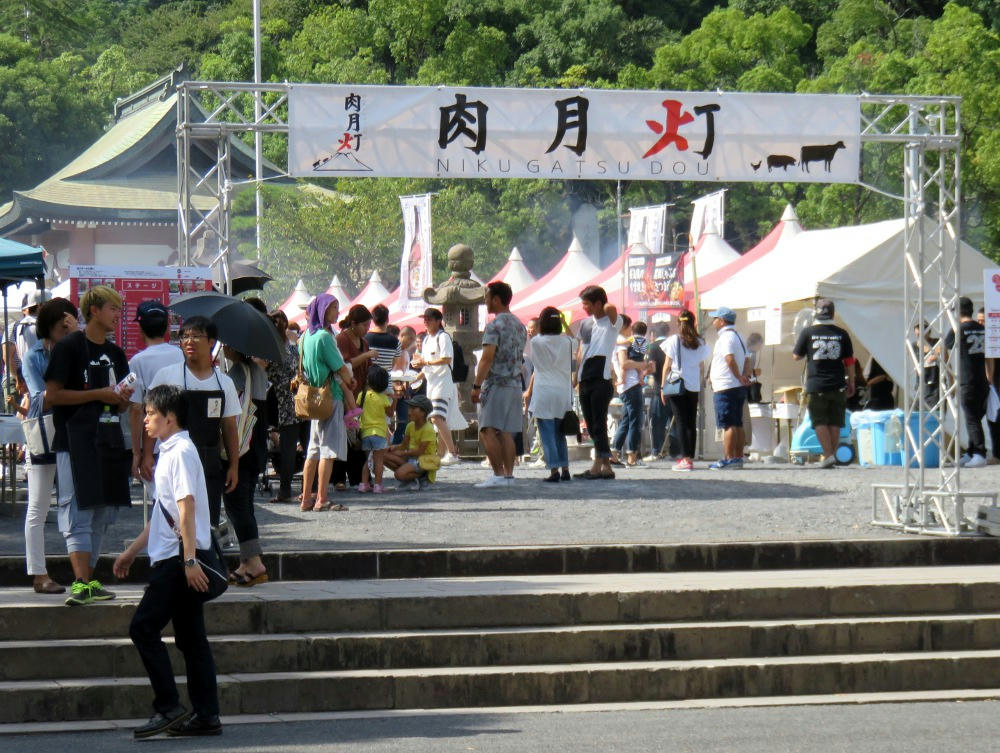 Apparently, for the next month, the Terukuni jinja shrine is going to be hosting a bunch of food shops (niku=meat, gatsu=month, dou=light). It's kind of a play of Rokugatsudou, the annual tribute to the feudal lord Nariakira Shimadzu.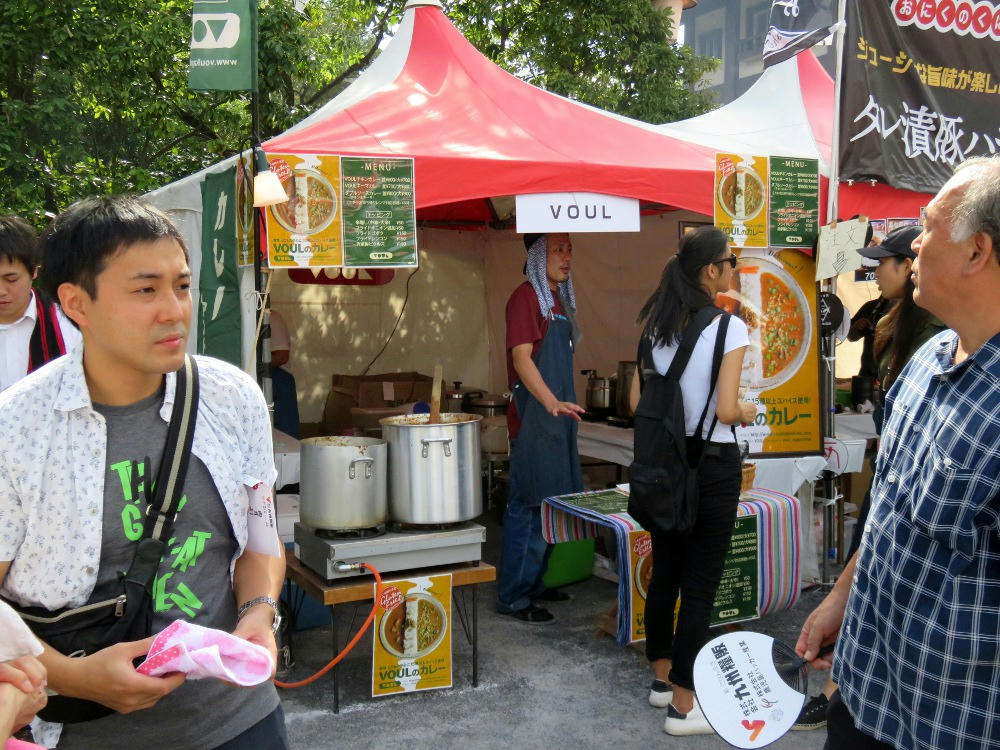 Lots of food stalls. Unfortunately, the prices were in the $5-$6 range for individual items, and a small cup of beer was $5. Since there was a different event going on at the Volunteer Center a few blocks away, I decided to save my money, and get something to eat there. I satisfied myself with just taking a few photos before heading out.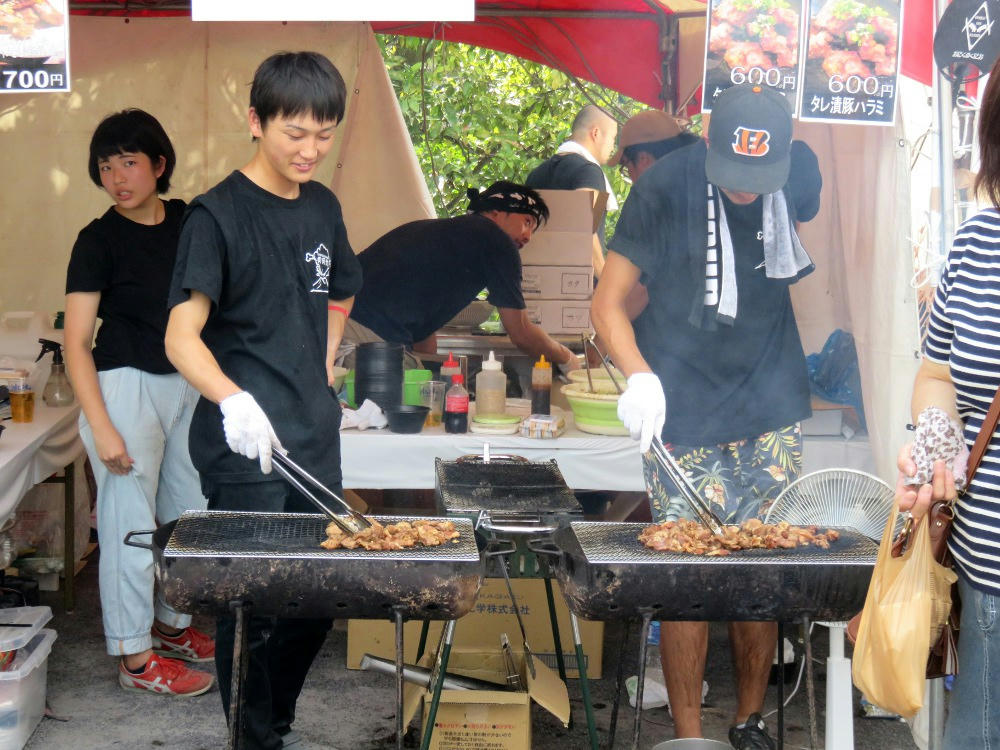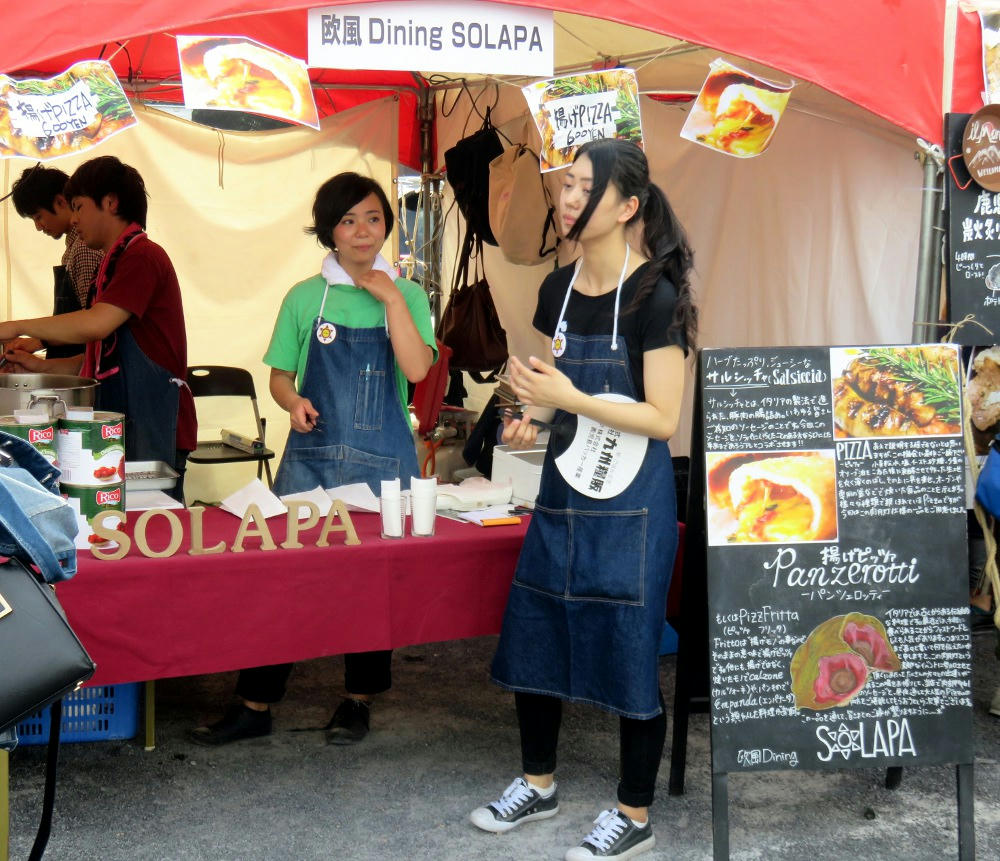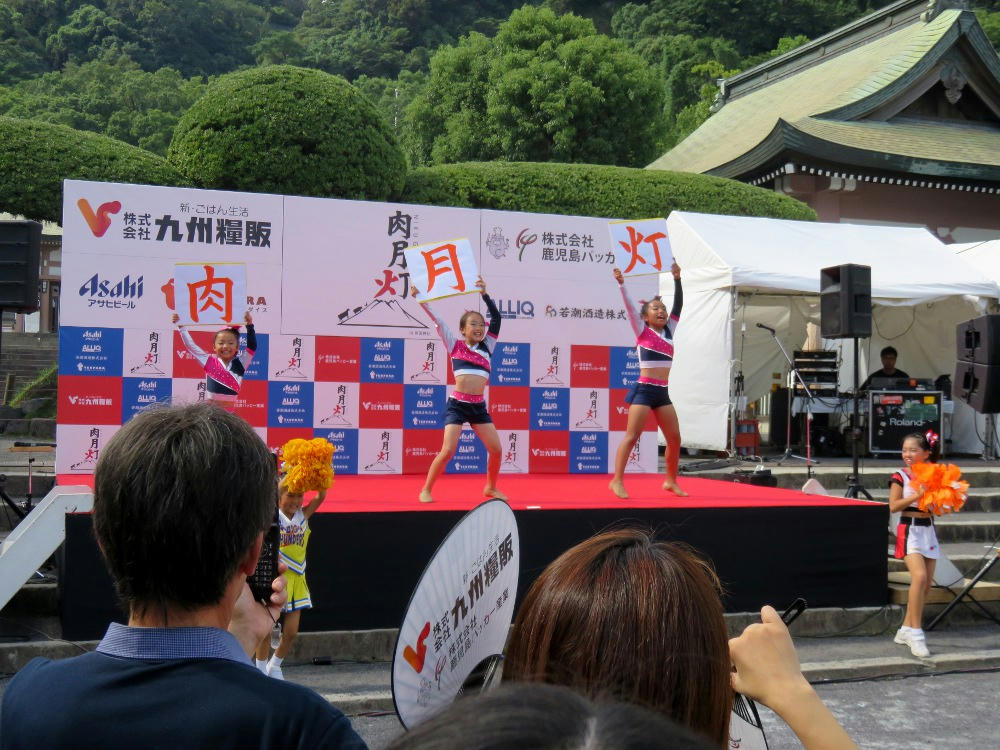 They did have a live stage, but most of the events were just advertising speeches for the different food stalls. At one point, a school cheerleading squad gave a cheer-dance promoting the event, to the song, "Who Let the Dogs Out." Copyrighted music, so I didn't try recording it.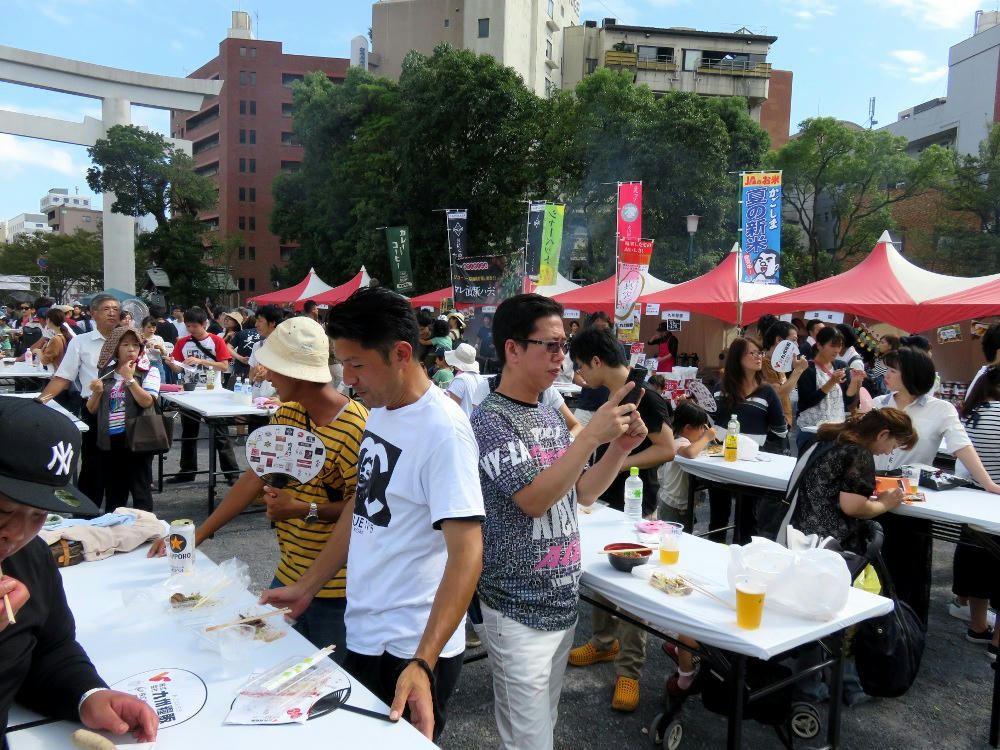 Still, it started out as a nice day (the sky clouded up later) and there was a good turn-out.