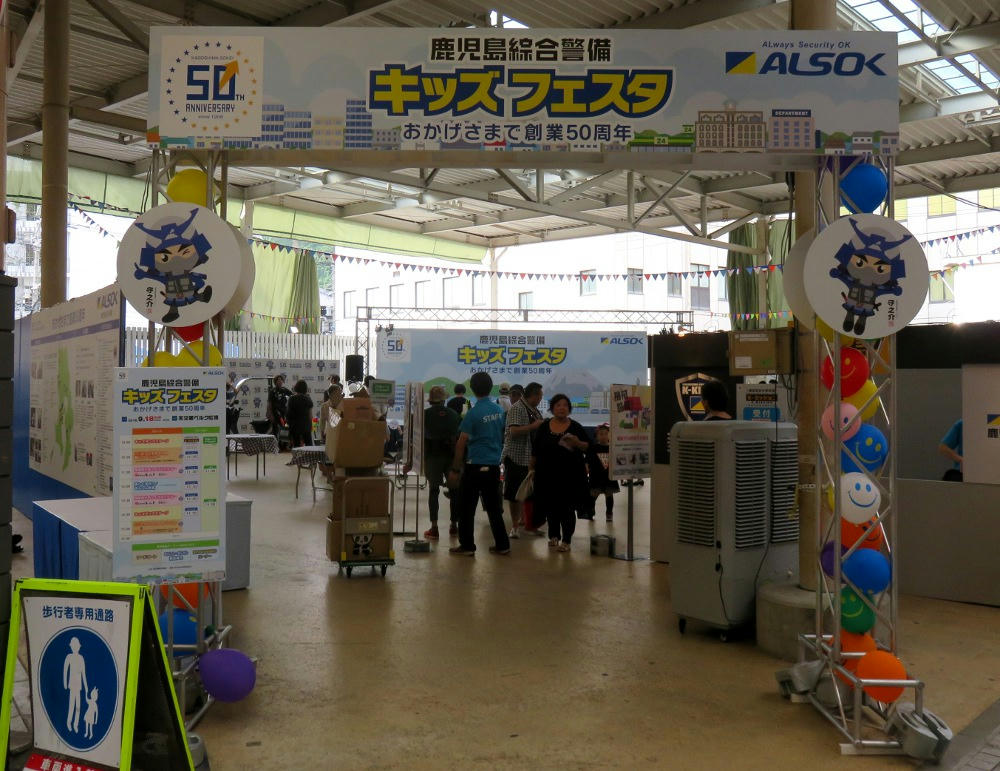 As usual, I had to work most of last Saturday. This didn't matter that much, in that the only event I knew of, the one in front of Lotteria, in Tenmonkan, only ran on Sunday. Additionally, though, we had a huge rain storm roll in during the afternoon, and I was completely soaked when I got home that night. So, if there had been anything else going on, it probably would have been cancelled.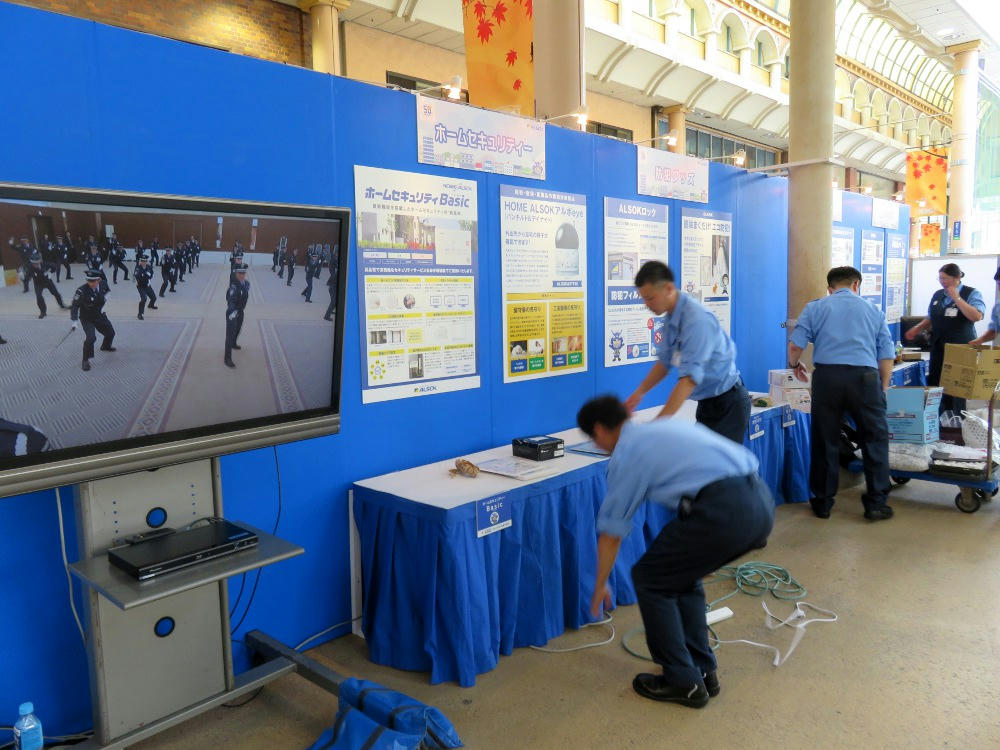 I was busy working on my
Basket Case
blog Sunday, and didn't get out of the apartment until a little before 3 PM. I headed to Lotteria, which was running the ALSOK 50th anniversary event. They called it a "Kid's Fest," but it was really more an advertising campaign aimed at adults to sell home security systems, and promote their trained staff. The monitor to the left was playing a video of a bunch of uniformed people doing martial arts. I arrived just as the crew was tearing everything down.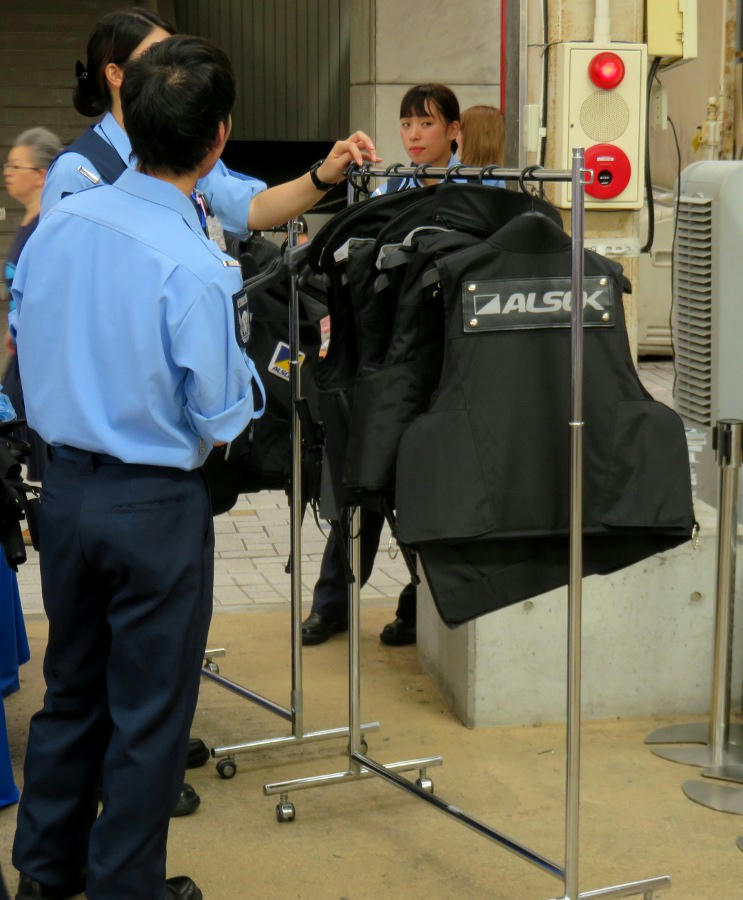 I assume the bullet-proof vests were there just to impress the kids, and not because the security guards really think they're necessary.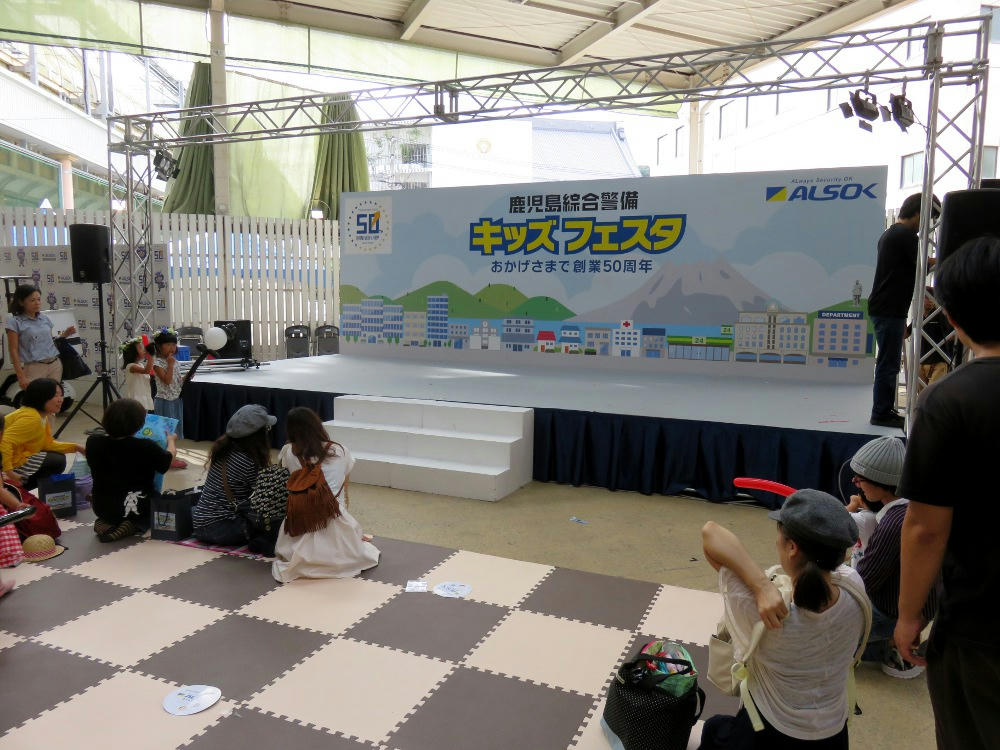 They did have the live stage, but all the schedule showed was a few skits with foamhead mascots, alternating with sales spiels.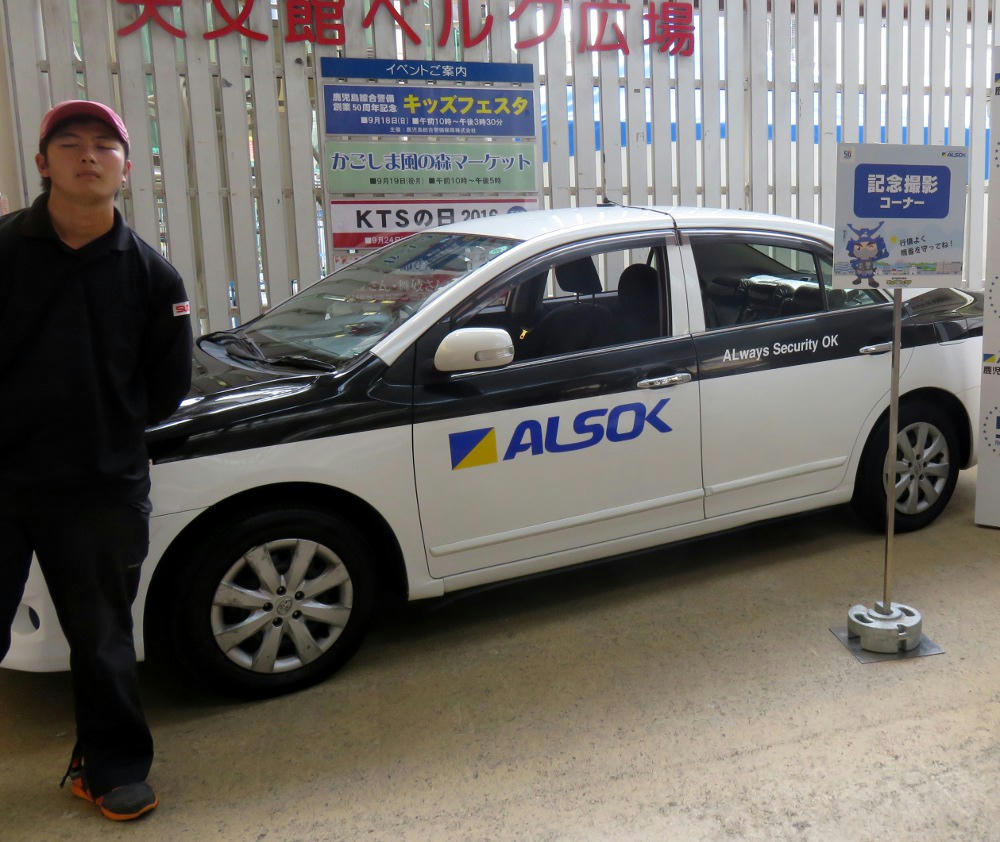 I see these cars on the street occasionally. ALSOK - ALways Security OK.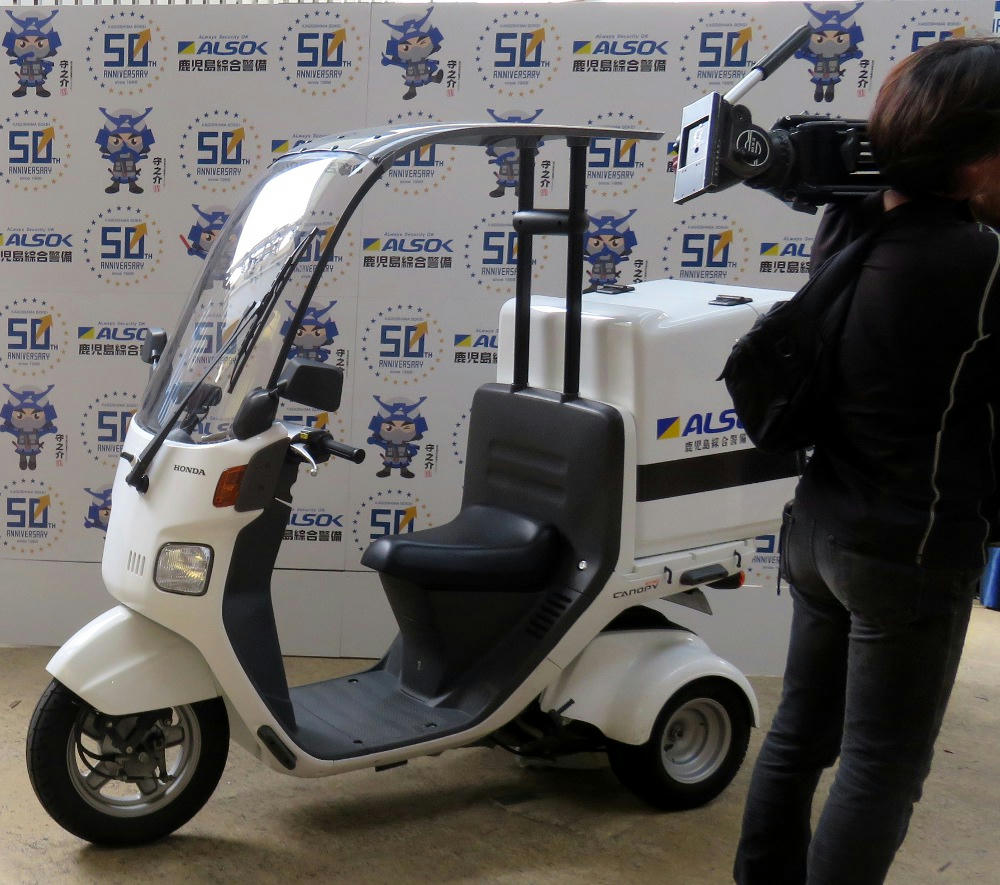 I think Jackie Chan used this scooter in a
Police Story
gag sequence.
Amu Plaza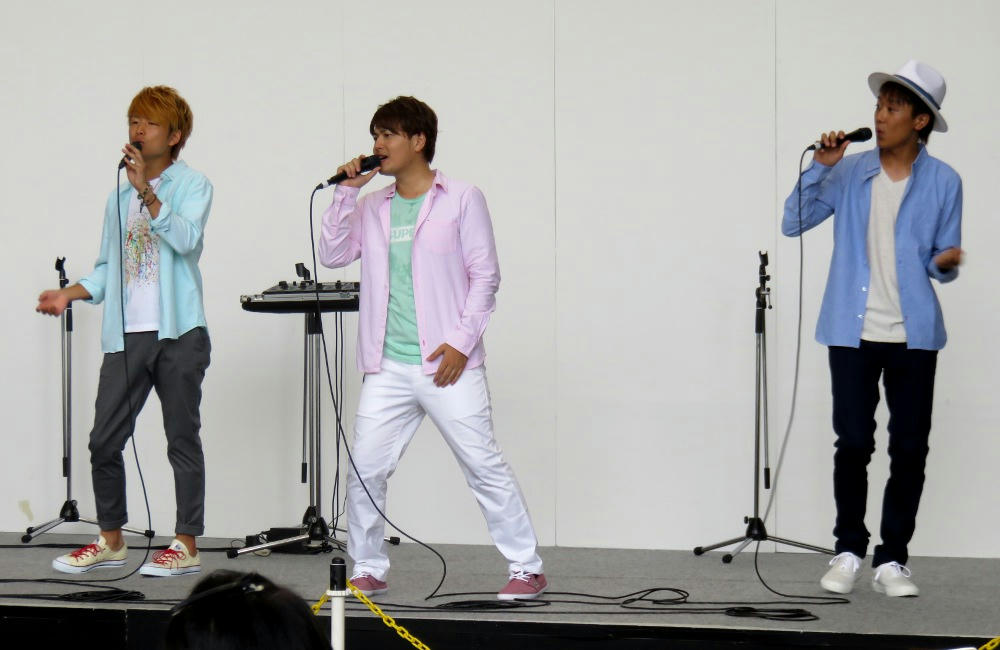 Turned out, though, that Amu Plaza was celebrating its 12th birthday that weekend, and they had a live music stage in front of the train station. The 3 PM act was slow setting up, so I went into the basement to get free sample coffee from Kaldi. When I came back up, these guys were performing an a cappella routine. They weren't bad, but I didn't feel compelled to record them.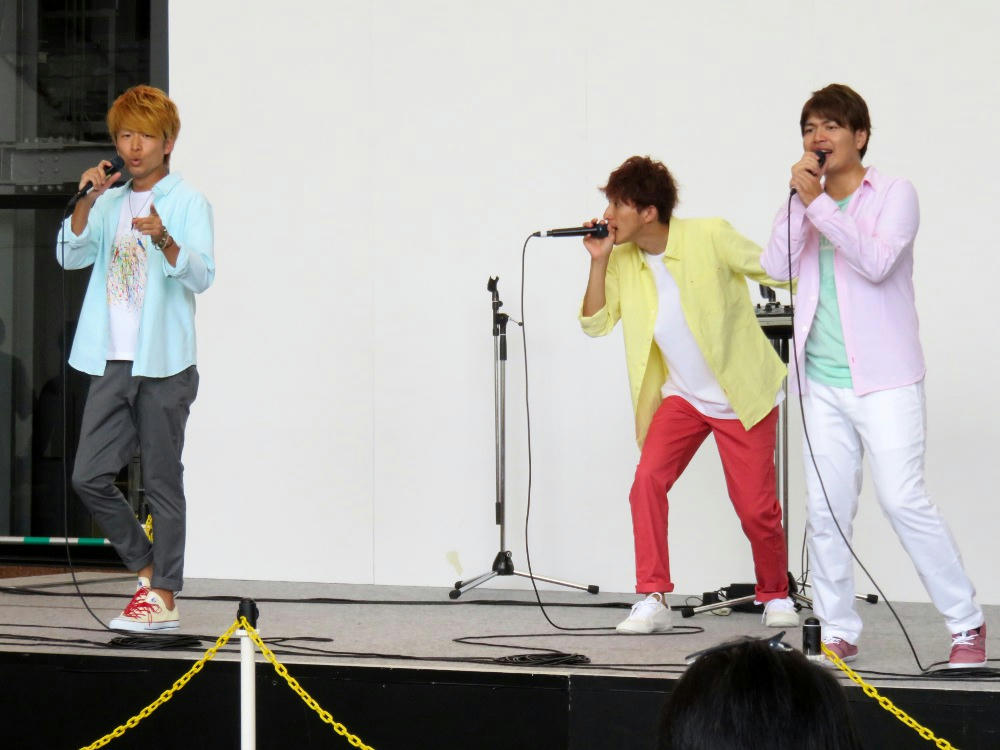 They claimed the song was one they'd written themselves, called "Coffee Time." I took a few photos for the blog and went back home. I looked at the schedule, and I didn't recognize any of the names of the other acts. After getting out for a little exercise, I just wanted to read manga and work on the blog again.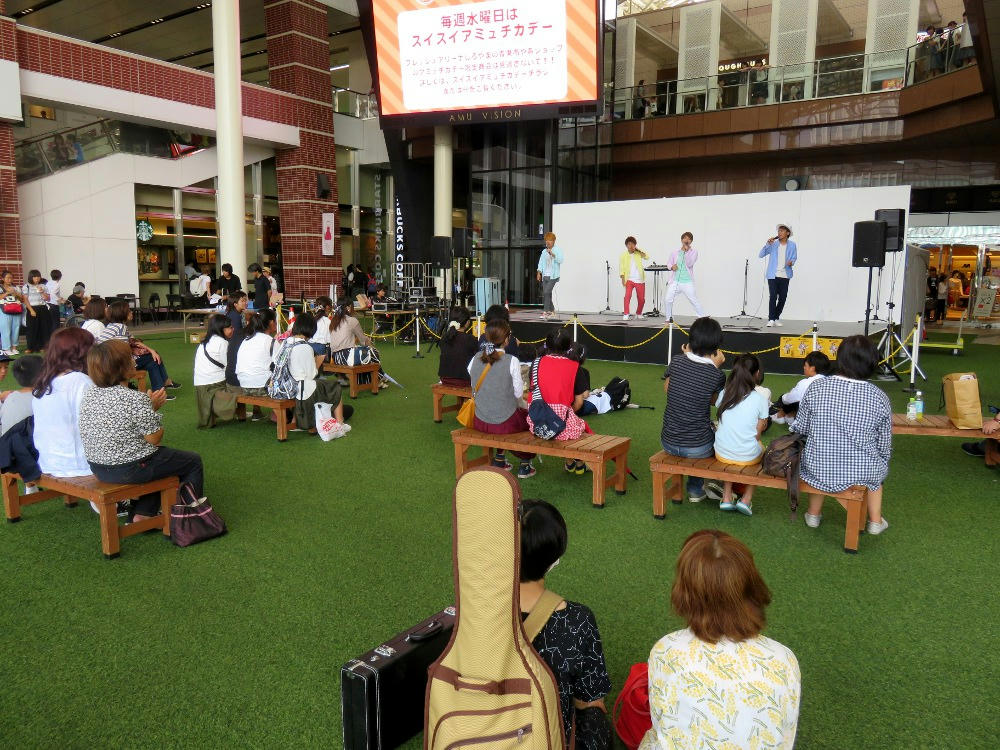 Small audience, even though it wasn't raining this time. (The weather had turned warm and humid again, and everyone here was sweating.)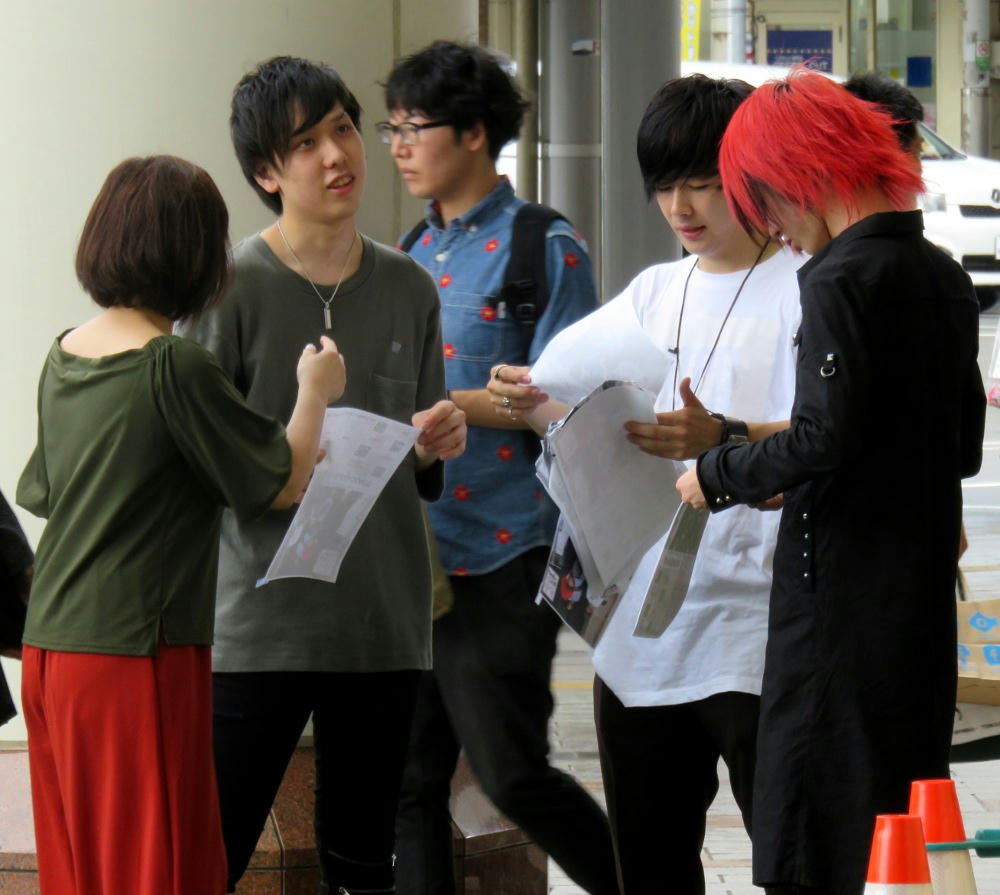 While the 3 PM act was performing, the 2PM group had been been selling CDs and signing photos. I tried taking a picture of them for the blog, but they kept moving around and not giving me a good shot.
Overall, not an exciting weekend. However, I did get a lot of work done for the blog.