Coppu no Fuchiko
(Fuchiko of the Cup) is the line of capsule ball figures that feature an OL (office lady) named Fuchiko, that is designed to be propped on the side of a drinking glass. The latest series is for Halloween, so I decided to get one. 300 yen ($3 USD).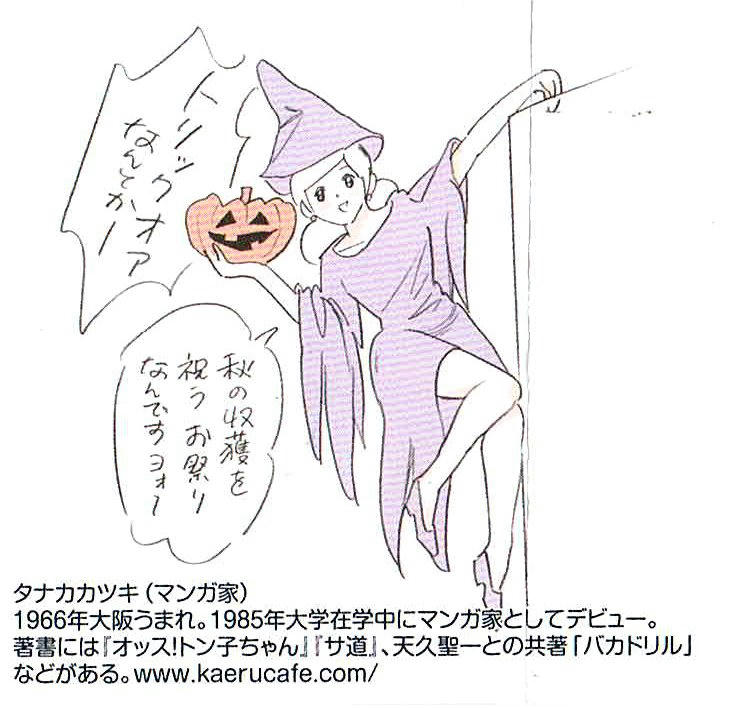 The back of the insert sheet has a concept sketch, plus a little bio on the artist. In the dialog boxes, Fuchiko is saying "Torikku oa nantoka--" (Trick or Whatever). "Aki no shuukaku wo iwau omatsuri nandesu yo-" (It's a festival to celebrate good Autumn results."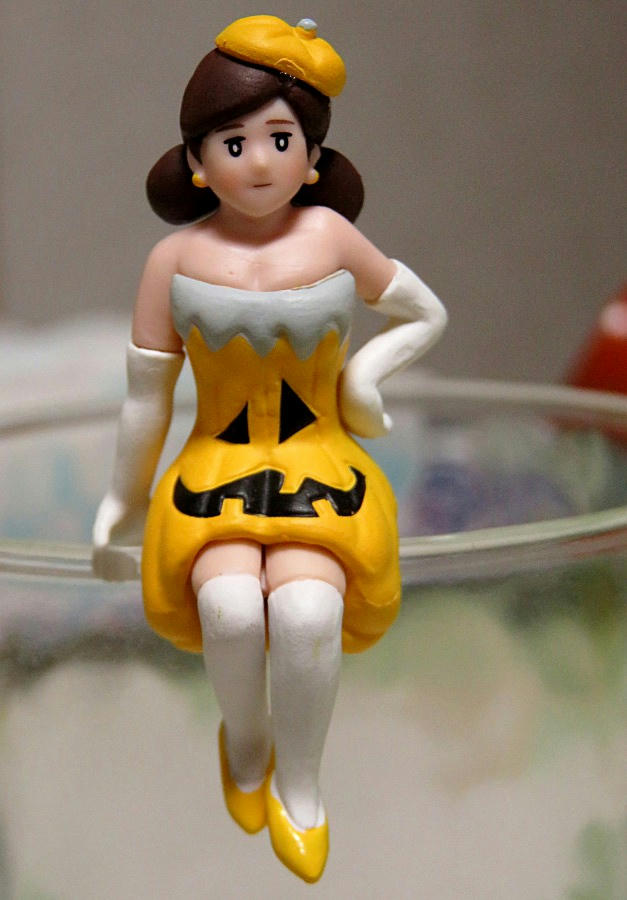 I'd wanted the red witch, or maybe one of the ghosts. The jack-o-lantern design is ok, but not quite as eye-catching. Fuchiko is about 2" tall.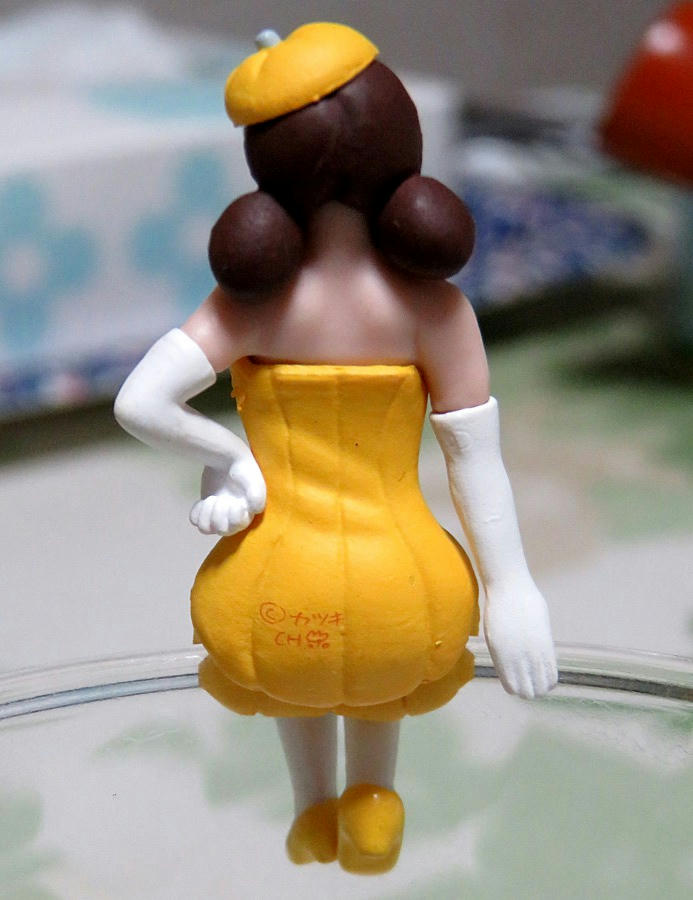 Still, she's very well-detailed. The back of the dress has Katsuki's copyright statement.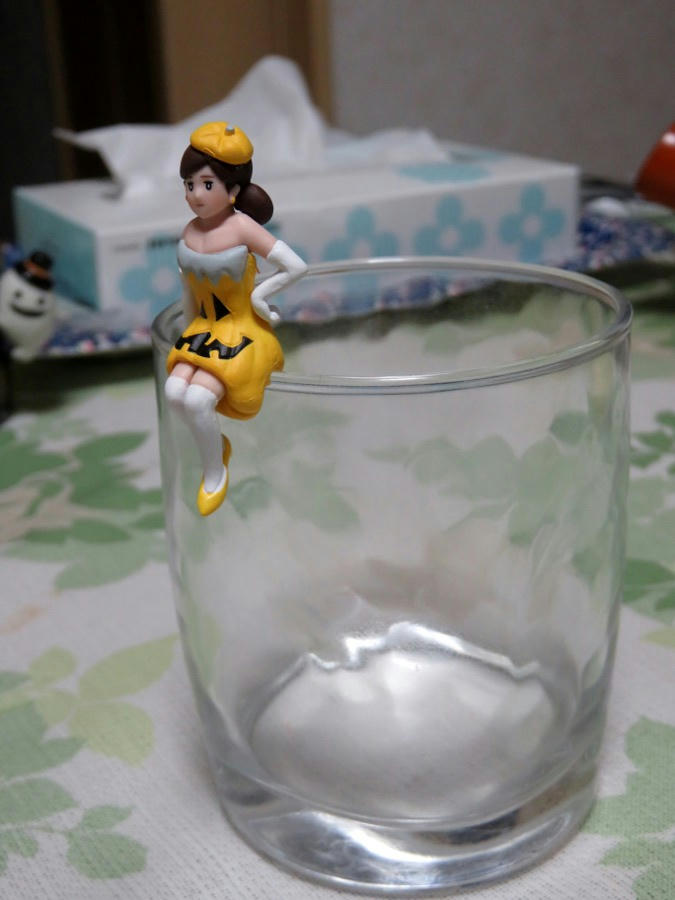 To give a better impression of the actual size of the figure.