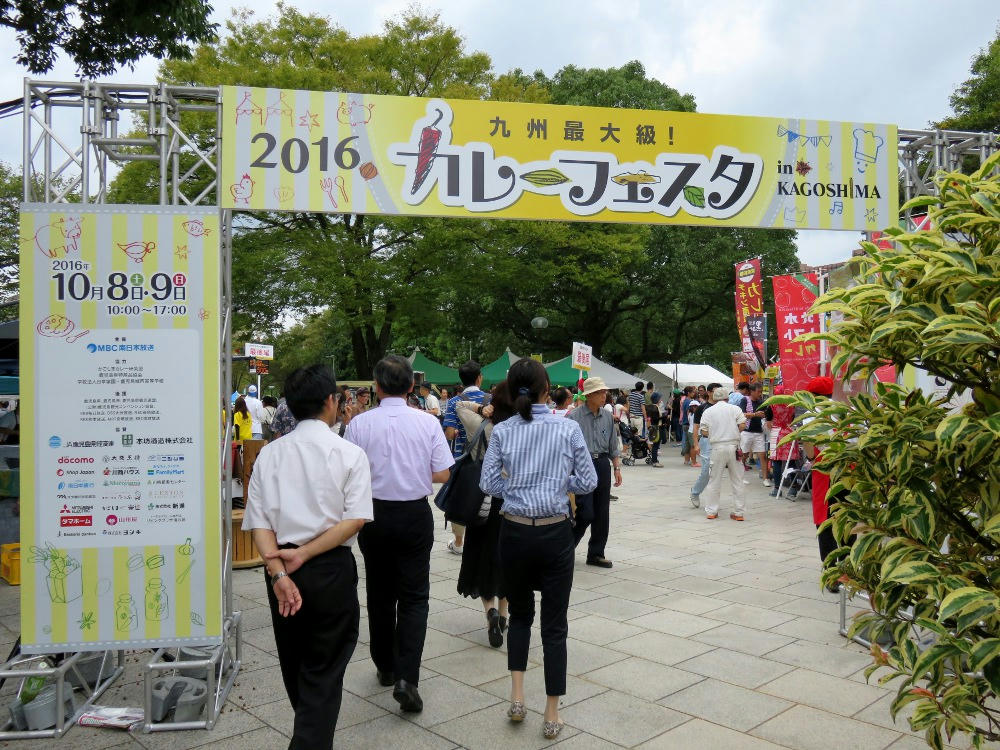 Back last Tuesday, I heard an announcer talking on the radio about some kind of event taking place around Tenmonkan. I didn't hear any mention of a date, so I didn't know if the event was that day, or later, on the weekend. On the off-chance, I hurried down to Tenmonkan, and Central Park, and there was nothing going on. Finally, Saturday rolled along, and I had to do a fair amount of shopping before going in to the English school to teach classes at 1 PM. I got all of that finished, and still had about a 5-minute leeway when I approached Central Park on my way to the school. I saw the crowds from a distance, showing that the radio announcement was for whatever was going on at this point. I swung by the park to check things out, and it turned out to be "the largest curry festival in Kyushu."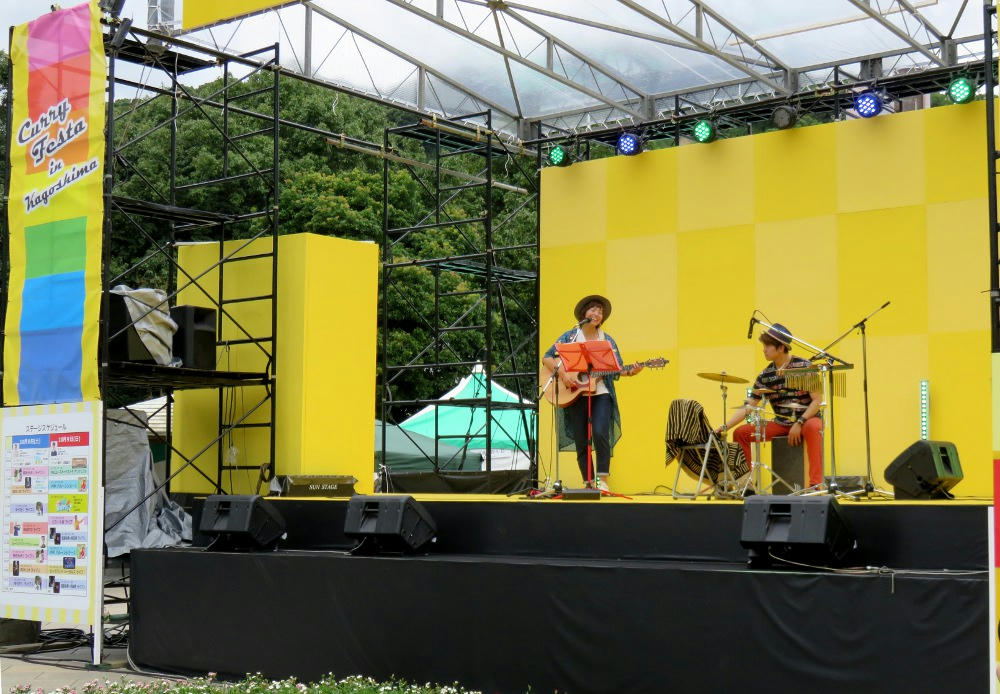 I went to the live stage to look for a schedule, but they didn't have anything useful posted. The duo here was playing light pop, so I took a couple photos for the blog, and went back to the exit.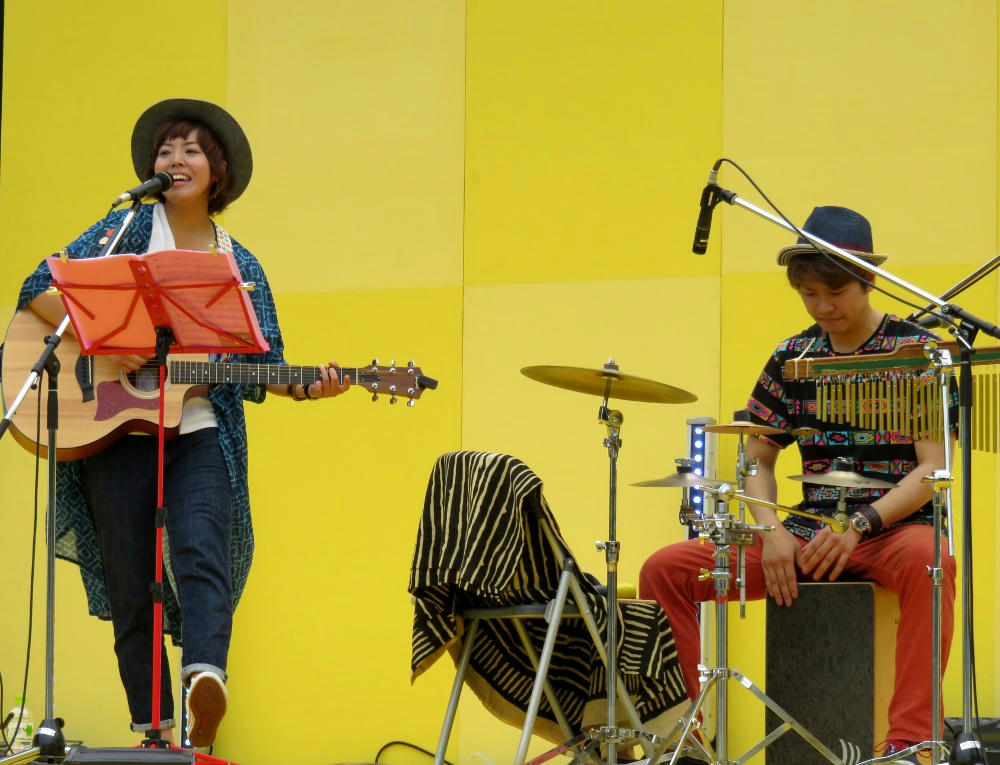 At the exit, I received a promo bag from one of the event staff, which contained a package of wetwipes, an ad for a condo nearby, and the event booklet. I didn't have time to read the booklet right there, so I continued to the school.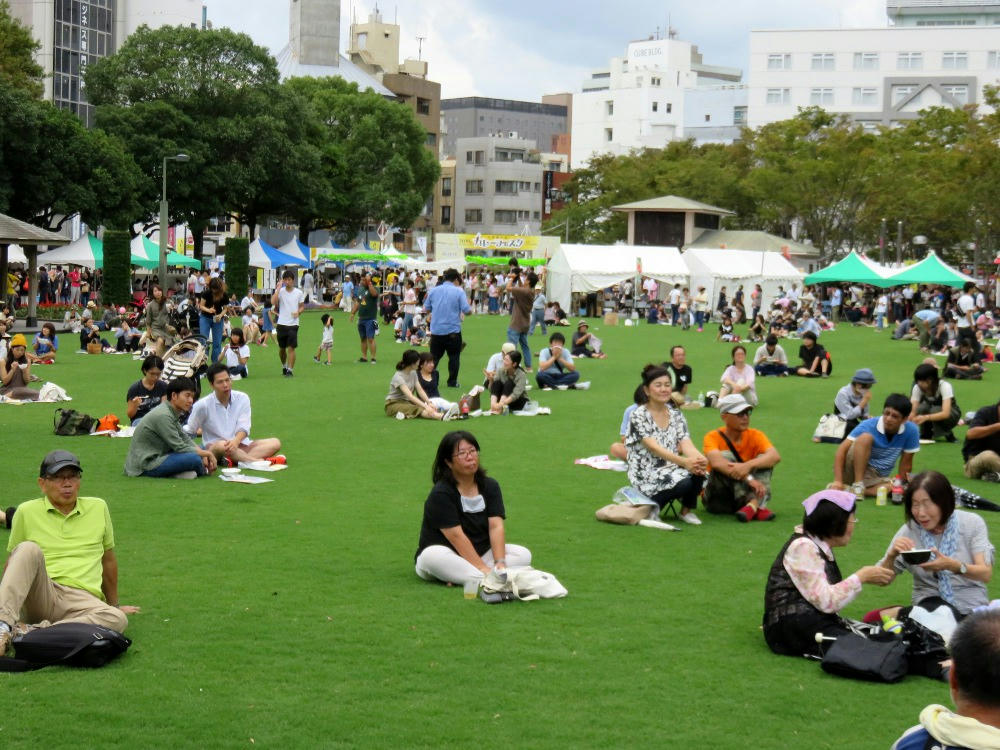 At the school, I went through the booklet, which listed 26 different curry shops. There was one small 1/3-page section with the event stage schedule, and sure enough, the one band that I like in Kagoshima - Bon DX, had two sets for the day. The first was at 11:30 AM, which I'd missed because of shopping, and the other at 3:40 PM, right in the middle of my classes. The event ended for the day at 5 PM, and I had classes all the way up to 8 PM. Sigh.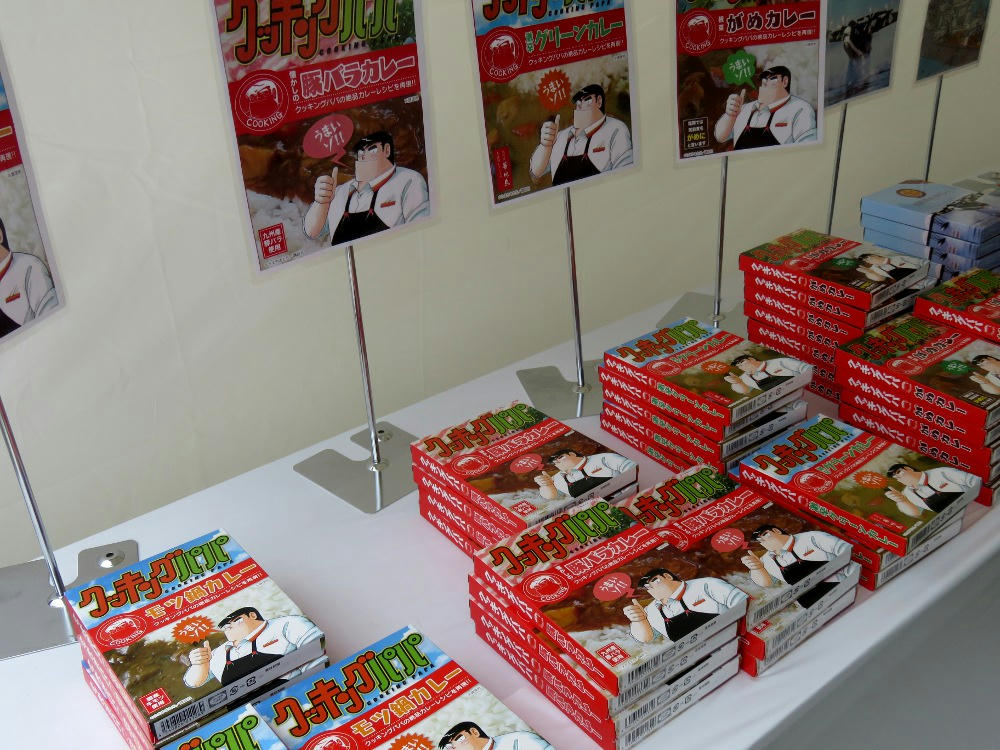 (Cooking Papa manga-brand curry packages.)
So, at the end of the day, I went home, had dinner, worked on a translation clean-up project until midnight, and went to bed. That night, the next typhoon to hit Kyushu swept in, and we had heavy rain until 7-8 AM. After that, it was drizzling off-and-on all day Sunday. I had more work to do in the afternoon, but I managed to get back to Central Park at 1:30 PM.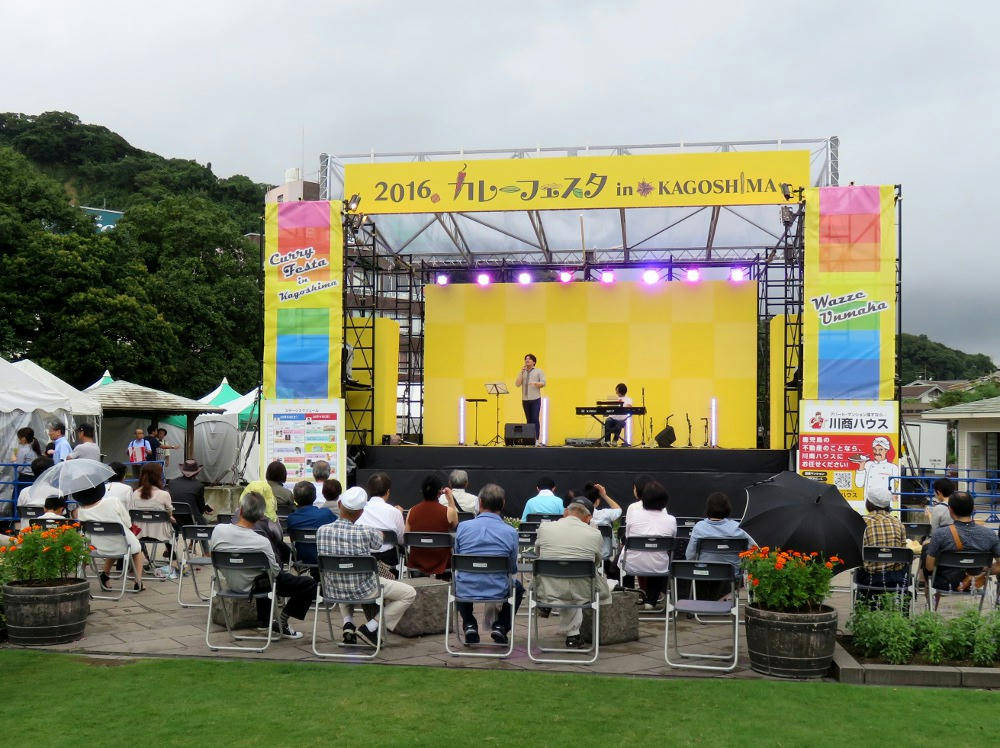 The stage line-up for Sunday was really disappointing, compared to the day before. There were 2-3 music acts that had 2 sets each during the day, plus a clown walking around making balloon animals. The guy here was a Las Vegas lounge act-wannabe. He was doing a cover of the Carpenter's "Close to You." Not particularly bad, but there was no point in trying to record him.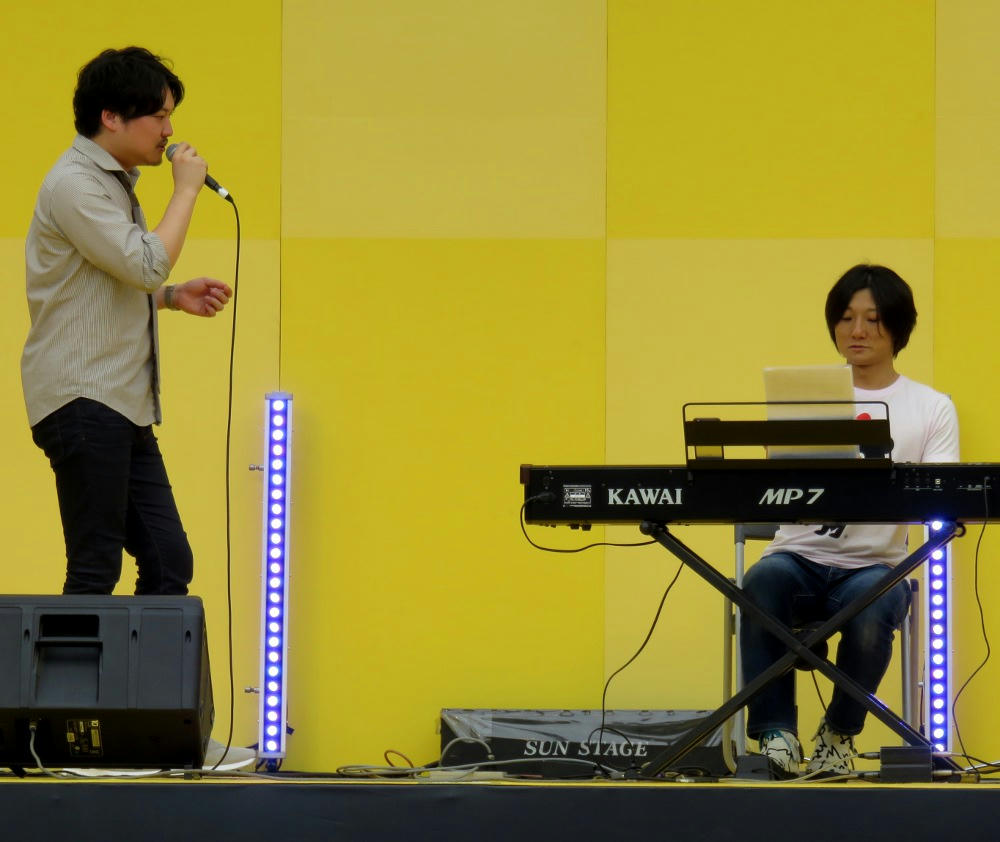 None of the other music looked promising, either, but the real reason I was here was to eat curry rice. Unfortunately, a couple of stalls had already sold out, and the others that looked appetizing had 20-30 minute-long lines in front of them. I resorted to one stall that didn't have a line, and the staff turned out to be high school students studying English. So, they felt they had to practice on me while I was waiting for the food. They were selling a "black curry" that tasted like it might have contained some kind of seaweed. It wasn't bad, but it was a small bowl for $5, and didn't really look worth taking a picture of it.
The drizzle never let up, and the next stage thing was going to be the balloon animal show. I figured that I was better off going up to Amu Plaza, where I knew a second event was taking place.