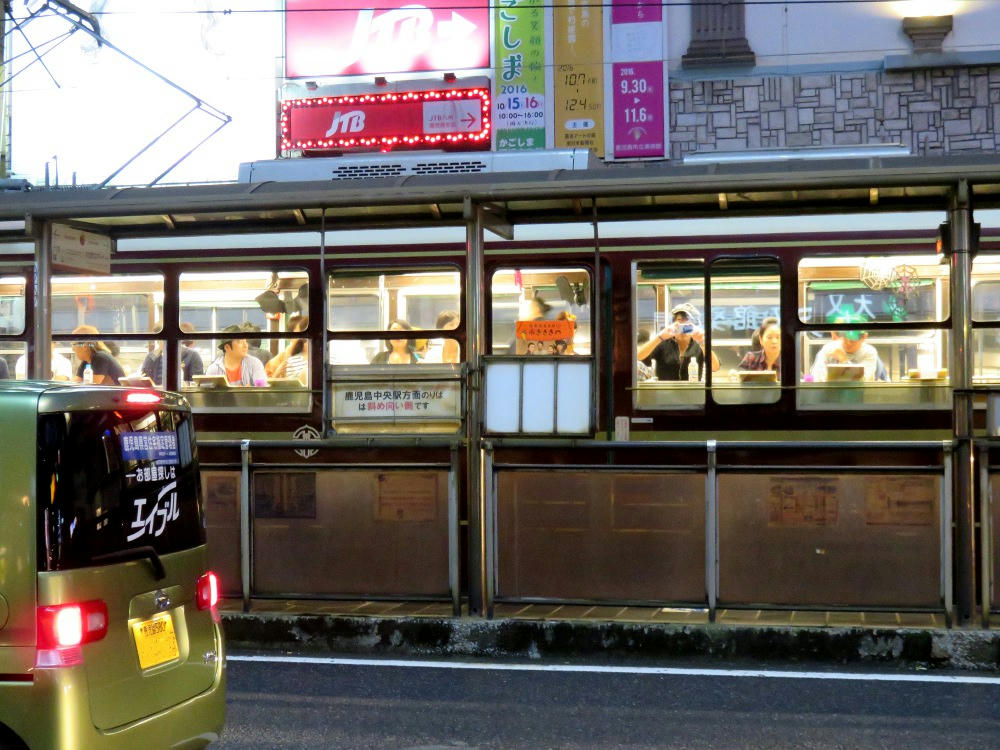 I mentioned the Kagoshima party train some months back. It's available for rental, but apparently only runs once a month or so. A couple days ago, I caught sight of it in Tenmonkan, where the driver was waiting for the light to change. It wasn't at a platform, so I didn't have the option of running over to find out how much it was. There are a few paper bat and spider cutouts visible through the windows.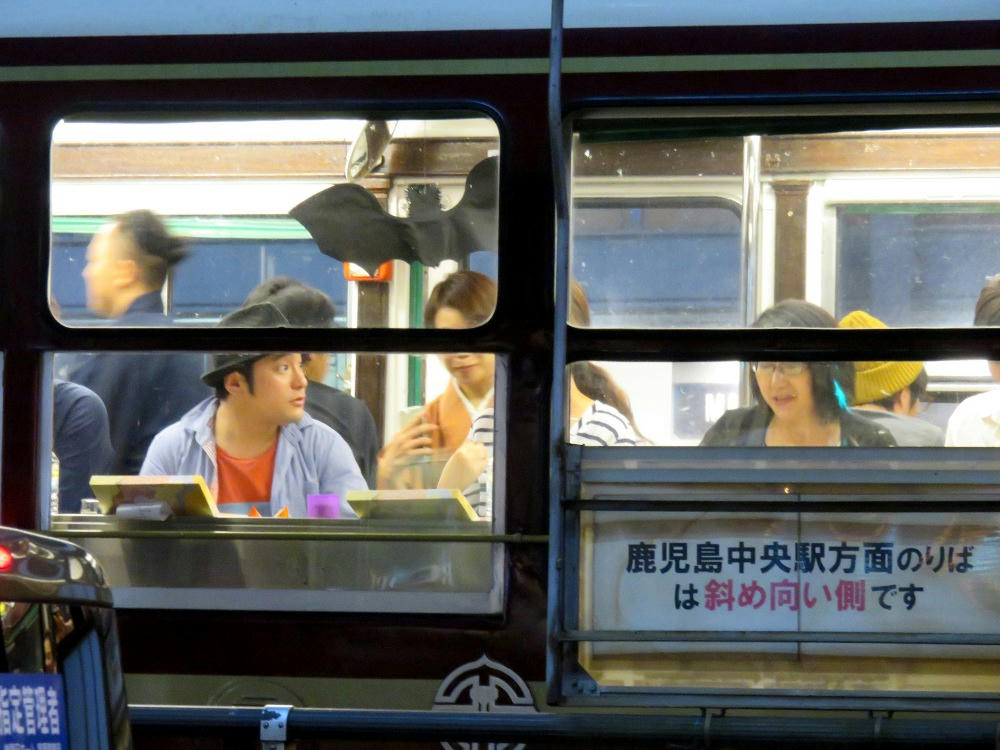 The passengers can sit at tables along the windows and eat food (box meals), and drink alcoholic beverages.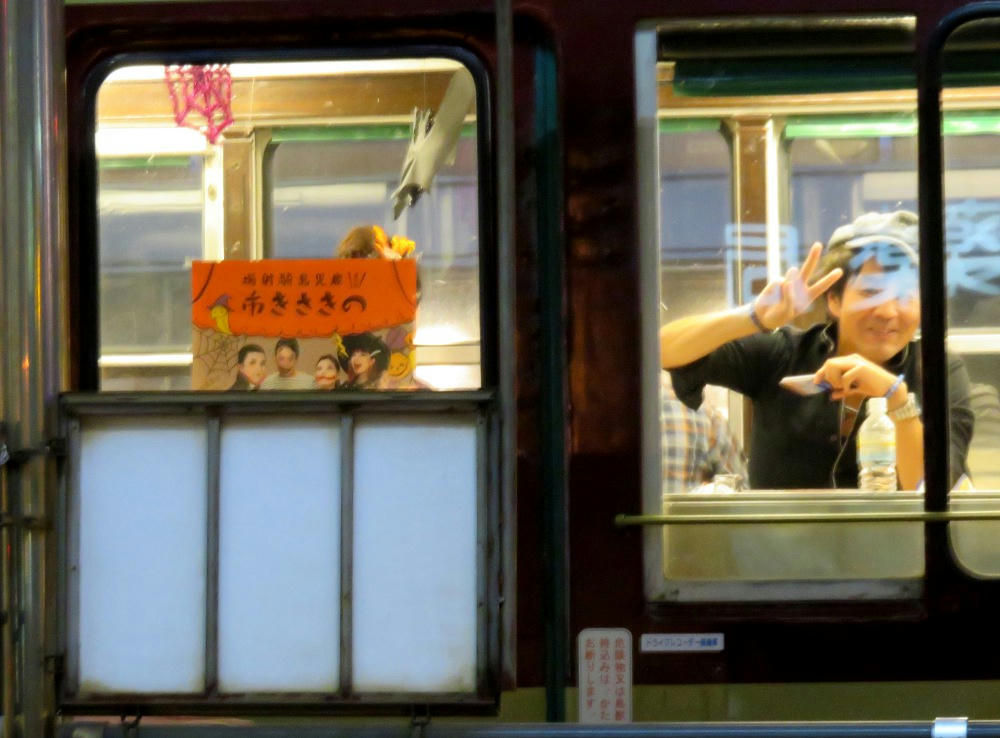 One guy was taking photos of the people on the sidewalks, and mugging for the cameras of anyone taking pictures of the train.