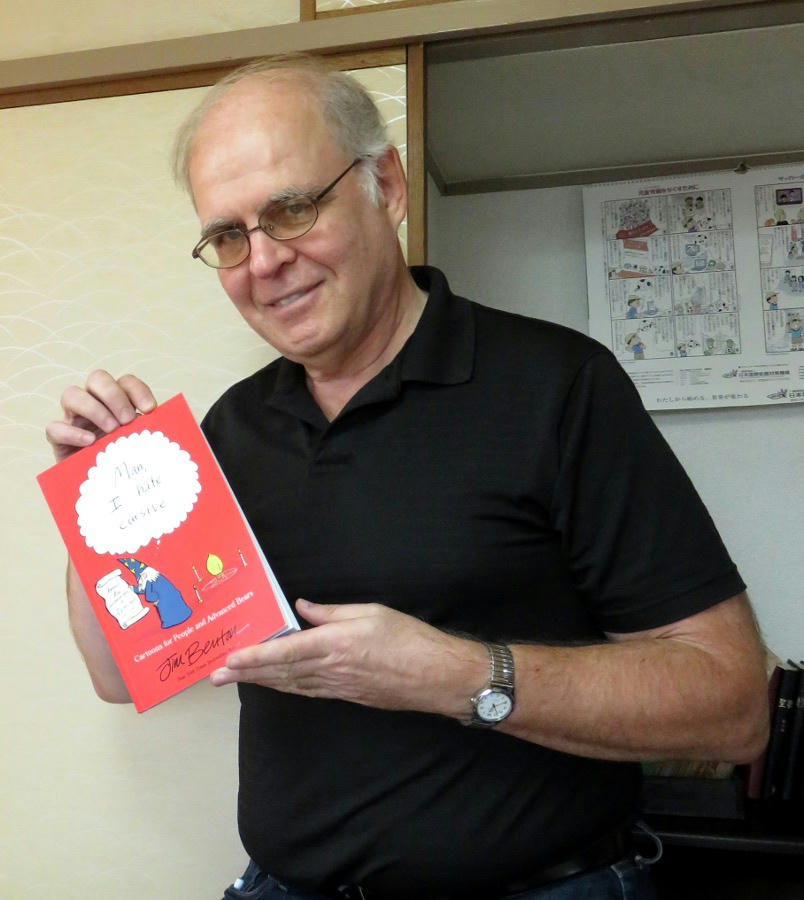 I finally won another GoComics contest. It's been at least a year since the last time. GoComics changed their entry system, and I'd had no luck after that. But, there haven't been that many contests recently, anyway. Then, at the end of September, they ran a contest on Facebook, where they'd pick names from people that commented on the Facebook page, for a signed copy of the latest book of cartoons from Jim Benton. It was only me and one other guy, and I won. Which worked out really well for me because I have an interview with Jim lined up on
Basket Case
on Oct. 28, and this allowed me to pose with the book for the interview.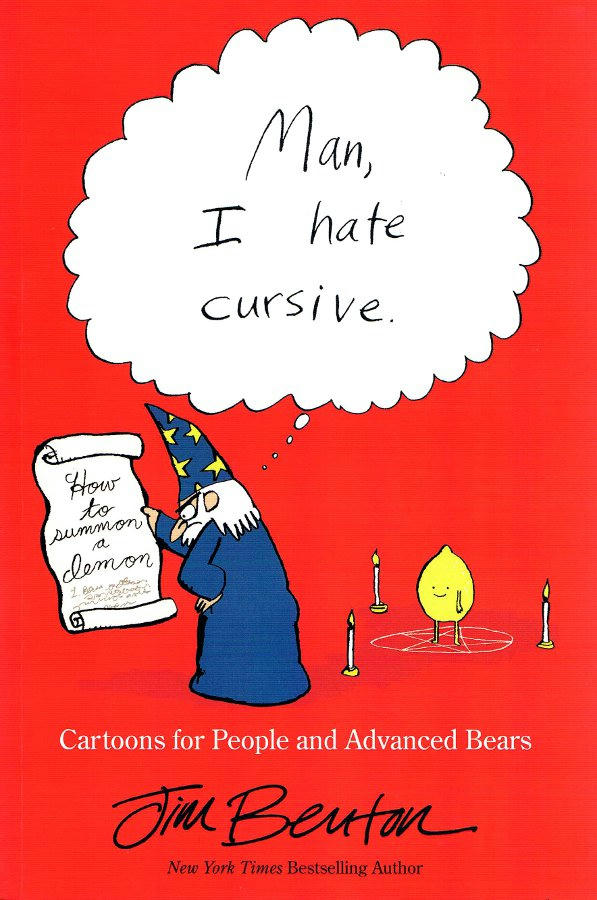 It's a great book. At least half the cartoons have run on
GoComics
already, but there were quite a few that I haven't seen before. Most of the cartoons are on the dark side, but some are more light-hearted or heartwarming.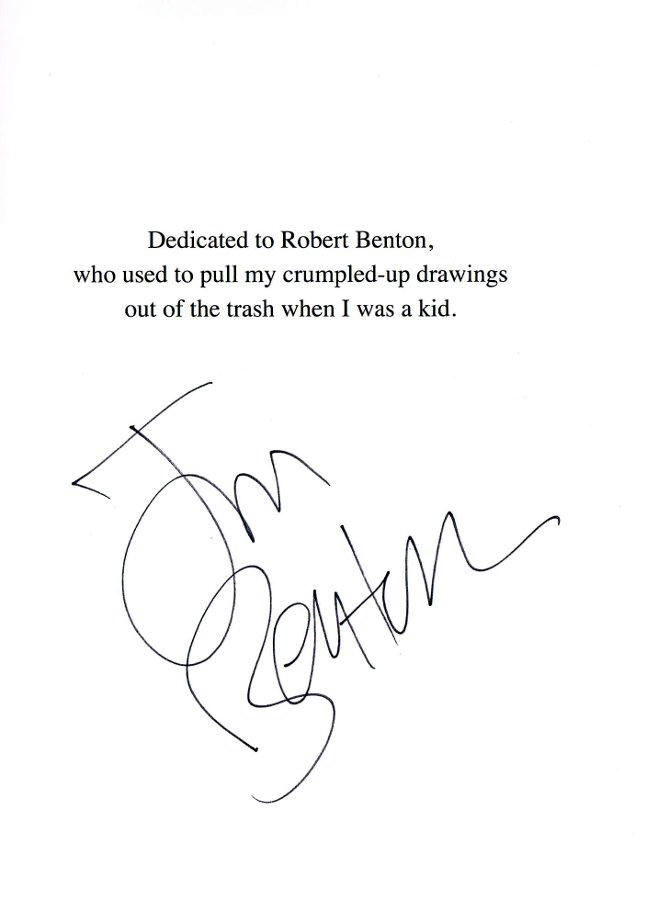 (The signature is on the dedication page.)
For those of you not familiar with the name, Jim wrote the "
Franny K. Stein
" and "
Dear Dumb Diary
" kid's book lines, and had a TV series produced on the Fox Kids channel -
The Secret Files of the Spy Dogs
. His "It's Happy Bunny" line of shirts and other products is sold at Hot Topic.
"Man, I Hate Cursive" is recommended to anyone that likes cynical, mature humor.