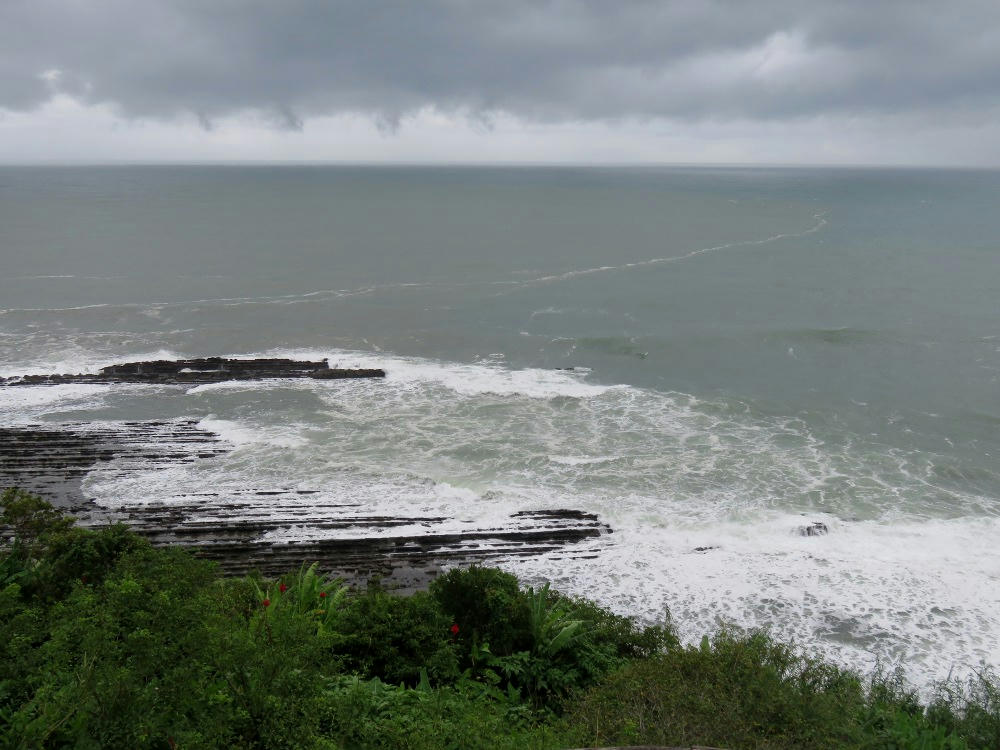 As mentioned in yesterday's blog entry, my plan for Sunday was to visit
Aoshima
, in Miyazaki. Miyazaki is a 3-hour bus trip from Kagoshima, so I got up to the main station and took the 9:35 AM bus. The bus driver mostly stayed on the express roads, keeping a few miles from the bay, so all I saw were hills and trees. The sky stayed overcast and there was light rain all day, meaning there really was nothing to look at on the trip. I got to a department store in Miyazaki at 12:30, and switched buses for the one that goes down to Aoshima. Miyazaki is on the east side of Kyushu, and Aoshima is a small island down the coast heading south a few miles. I stopped at a roadside restaurant called the Phoenix, and had fresh sushi and sashimi for lunch. With beer, the meal came to $20.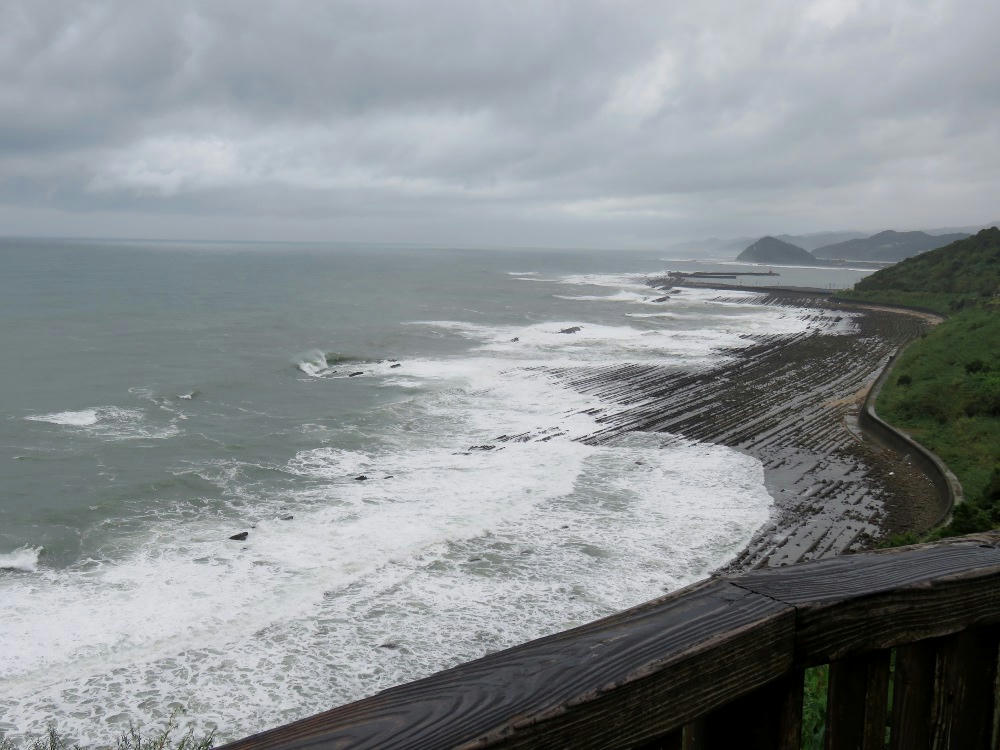 Actually, Aoshima isn't visible from this vantage point, but there is an observation deck where you can stand and stare at the ocean. One of the main features of this region is the washboard-like coast line.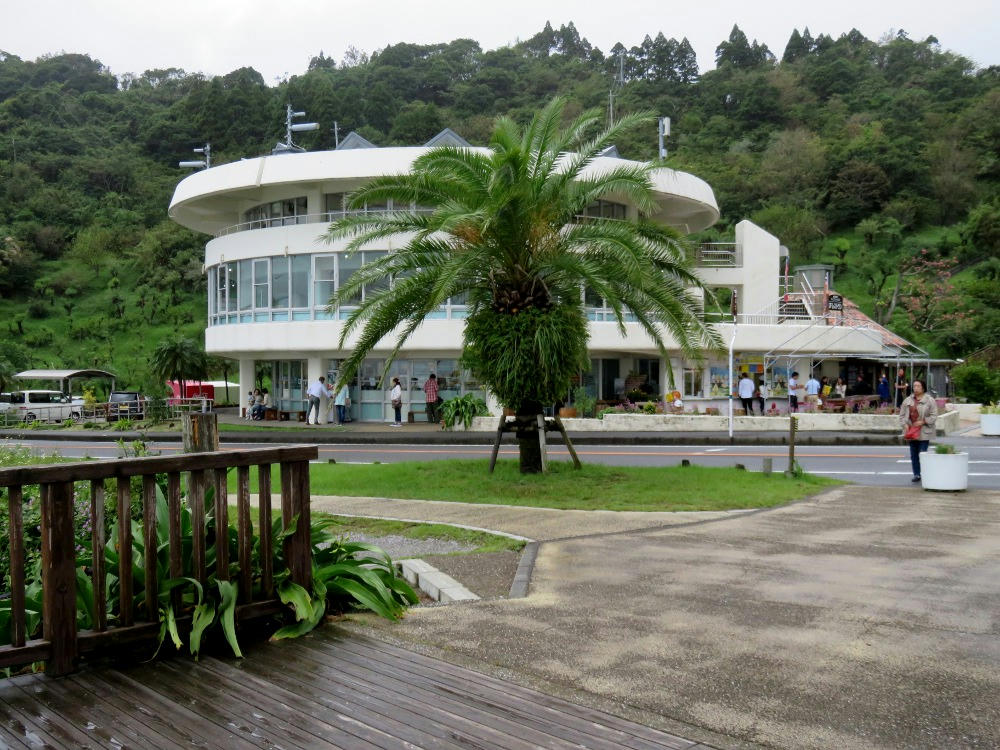 The Phoenix. It's a combination restaurant, souvenir shop, and abandoned educational center. Most of the visitors were Japanese, but with some Chinese mixed in. The most popular items of the day were the soft cream cones.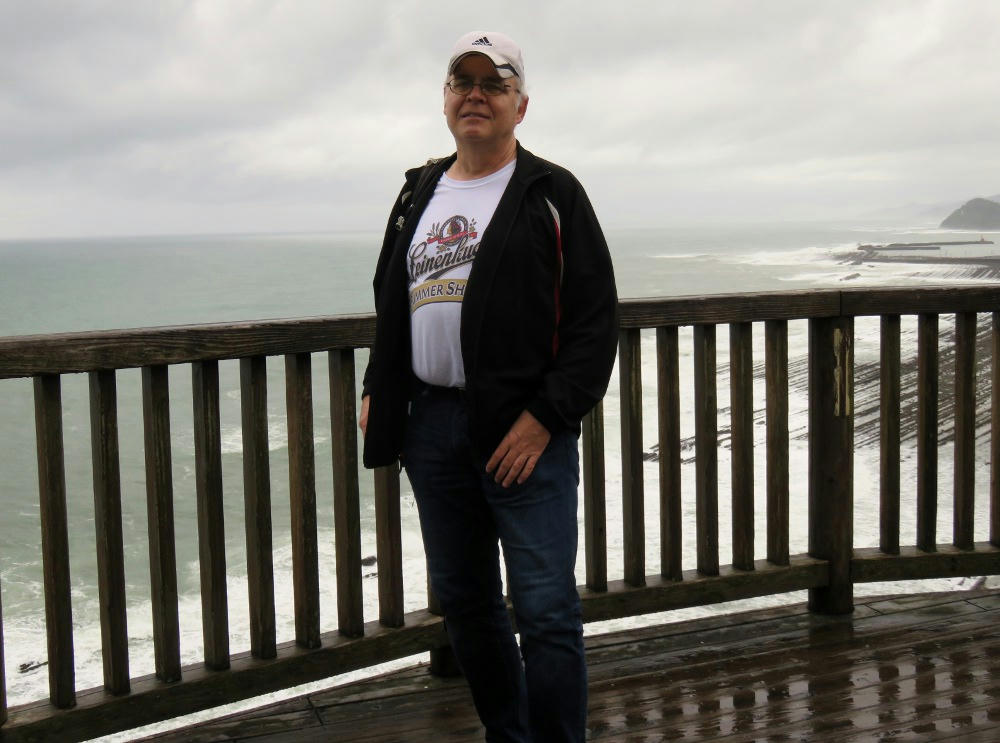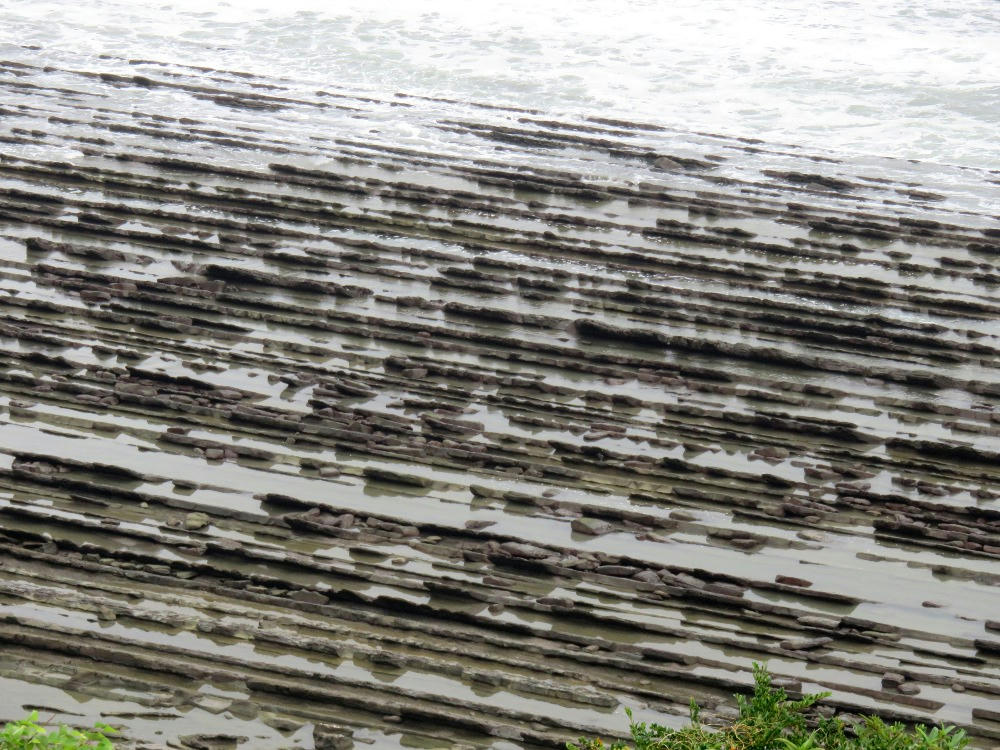 I'm guessing that the beach is made up of layers of eroded shale. The observation deck does have stairs leading down the hill, but they only go a few yards down. There had been routes that reached all the way to the beach, but those had been closed off a few years ago. So, there's not any point to taking the stairs unless you want to look at some of the flowers below the observation deck. The weather stayed bad, so I took the next bus back to the city.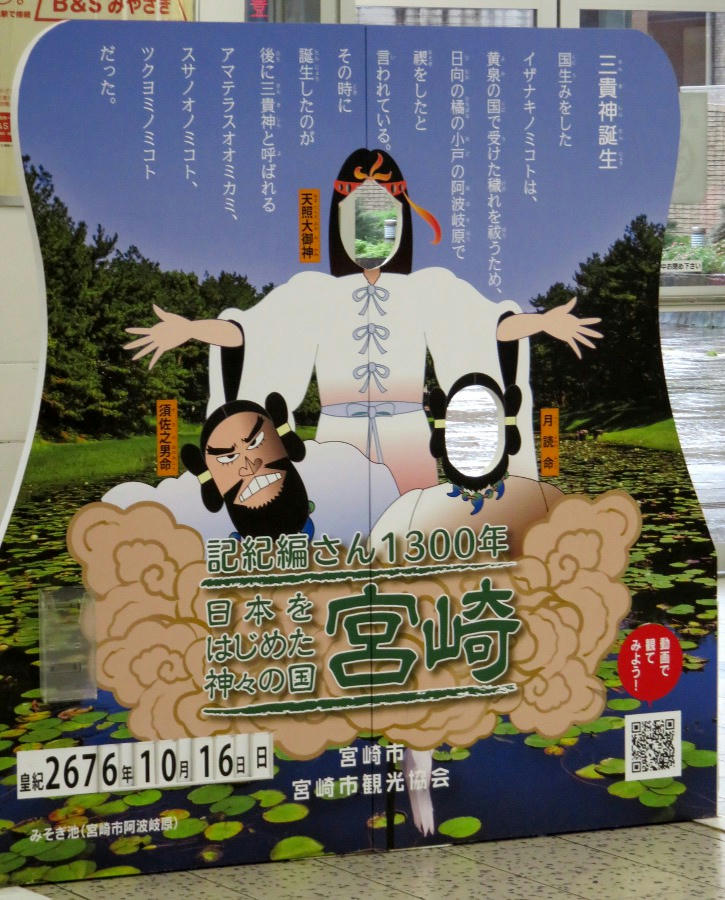 The Miyazaki main train station has a cut-out board featuring three of the gods and goddesses that created Japan according to myth (including Susanou and Amaterasu, if you remember the Area 51 manga). The express train was maybe $50 dollars, and still took 2 hours to get back to Kagoshima. I got in there at 6:30 PM, and had more sushi for dinner at a restaurant across the street.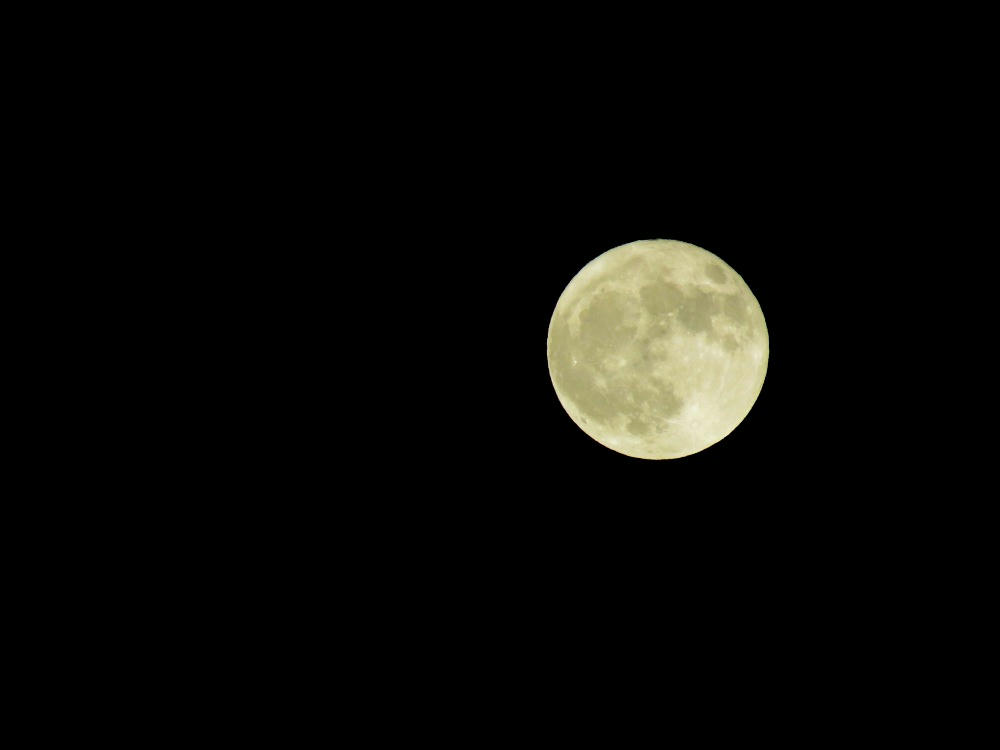 At 7:30 PM, on my way home, the sky cleared up and the rain stopped. The full moon was absolutely brilliant. Sigh.
At 10 PM, when I took the trash out at night, the rain had started up again.