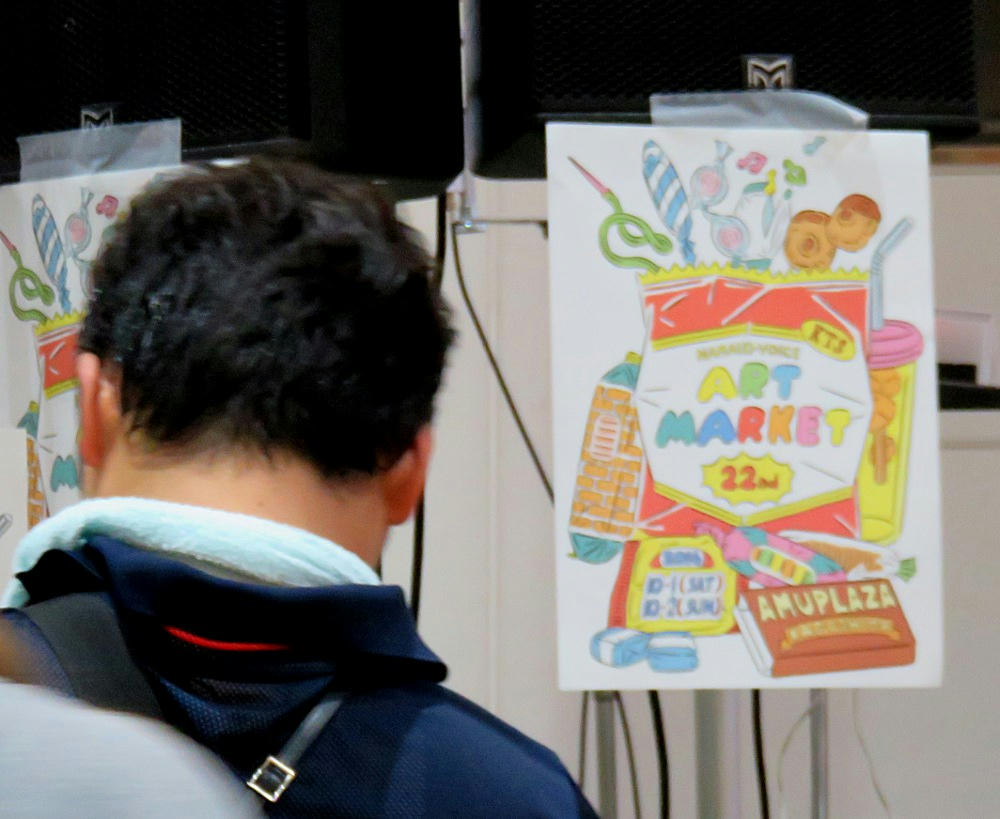 As usual, I had to work most of Saturday. Yamakataya department store had their culture class demonstrations in front of Lotteria again, but I missed most of that. I was short on time going in to the English school, and all that was on stage was one woman doing hula dancing, so I didn't take photos. When I got out of work, the culture demo was over and the stage had been torn down. I was a little disappointed, because in the past I have been able to video a couple things that were interesting. Instead, I continued up to Amu Plaza, arriving there at 7:30 PM. They had the Art Market running over the weekend, too.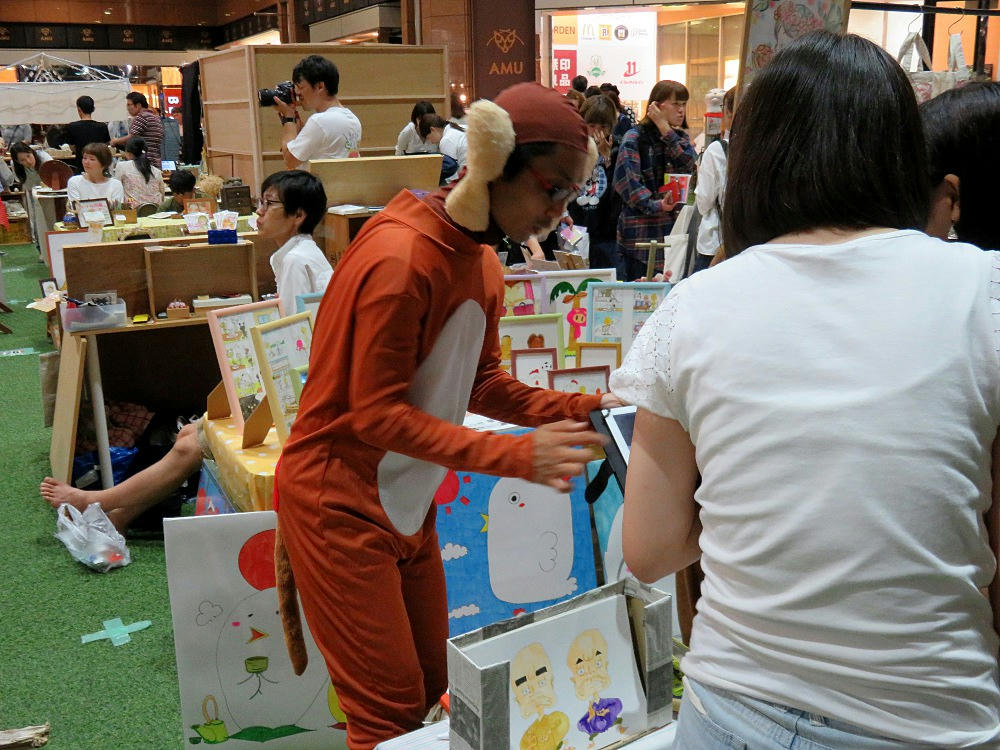 The market consisted of 30-40 tables selling paintings, jewelry and weird stuff (Japanese radish table lamps) in the open area in front of the train station, and then a number of other exhibits scattered throughout the department store inside.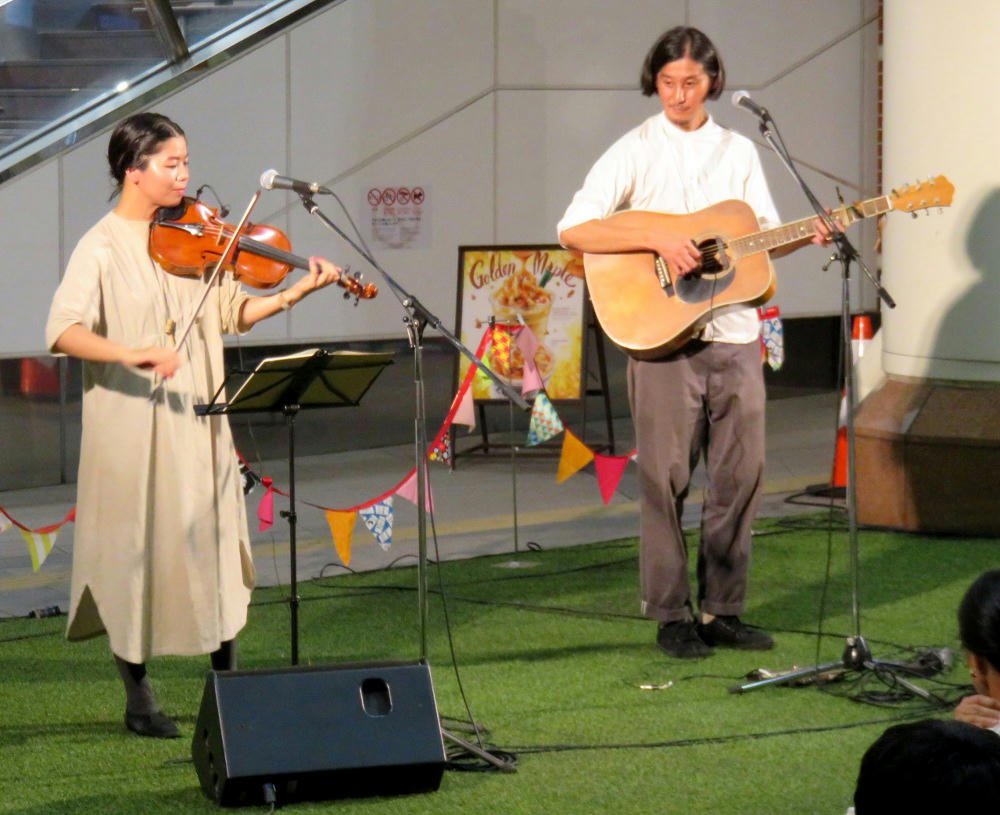 I got in just as Baobob, a pair of folk musicians, finished their last song. The last performance on Saturday was
Namstrops
, at 8 PM. According to the Japanese wiki page, the trio are a "contemporary dance troupe." I had to get home for dinner, so I didn't stick around to see them perform. The Sunday schedule just had some woman throwing paint on a big canvas for a couple hours, and then the market finished with awards handed out for a judged competition.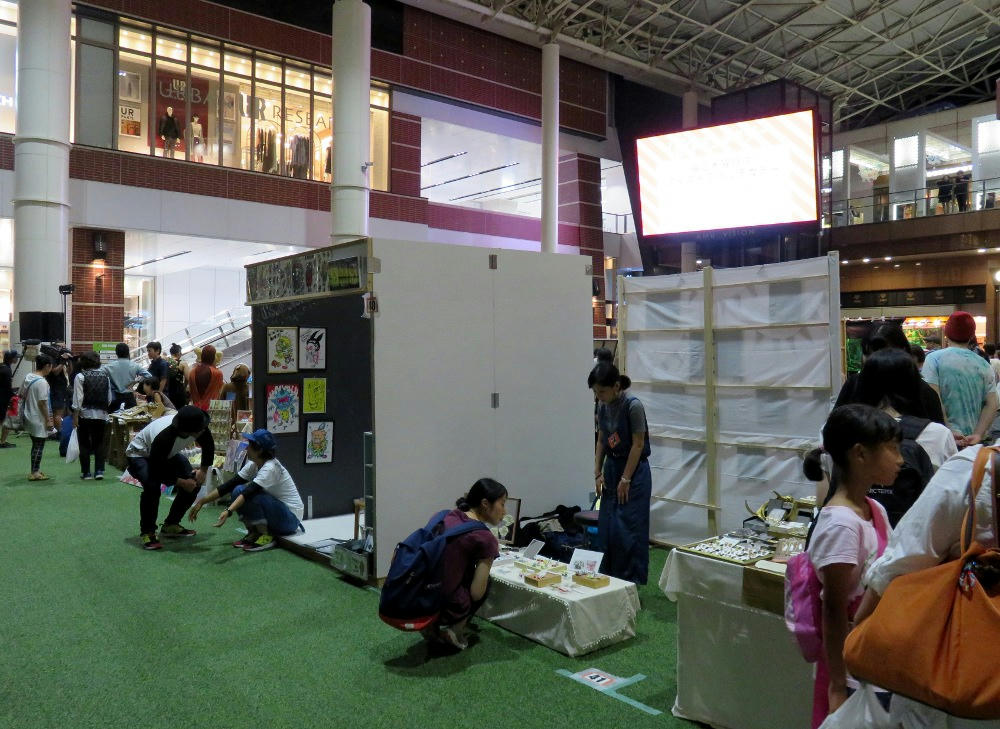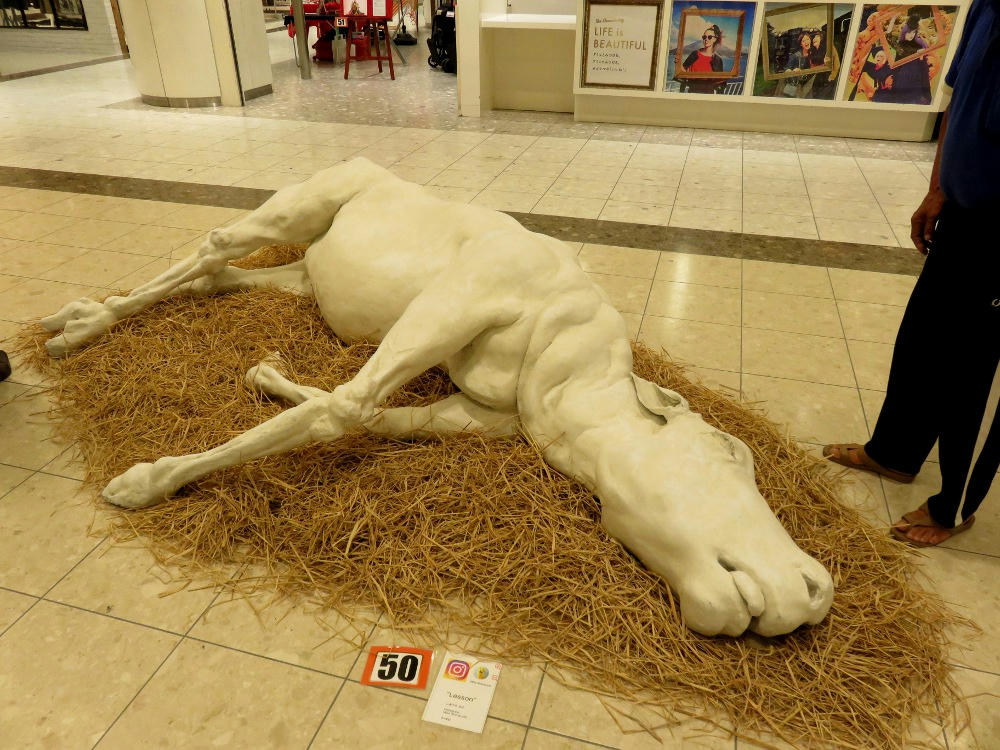 One of the indoor displays.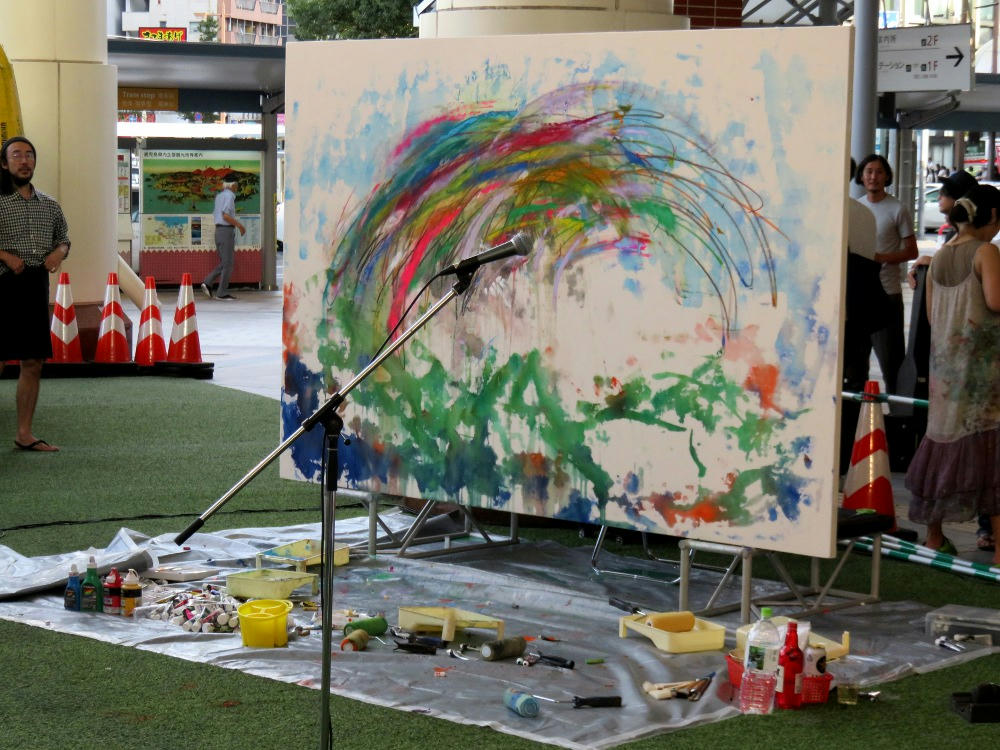 (The finished piece from the Sunday live performance.)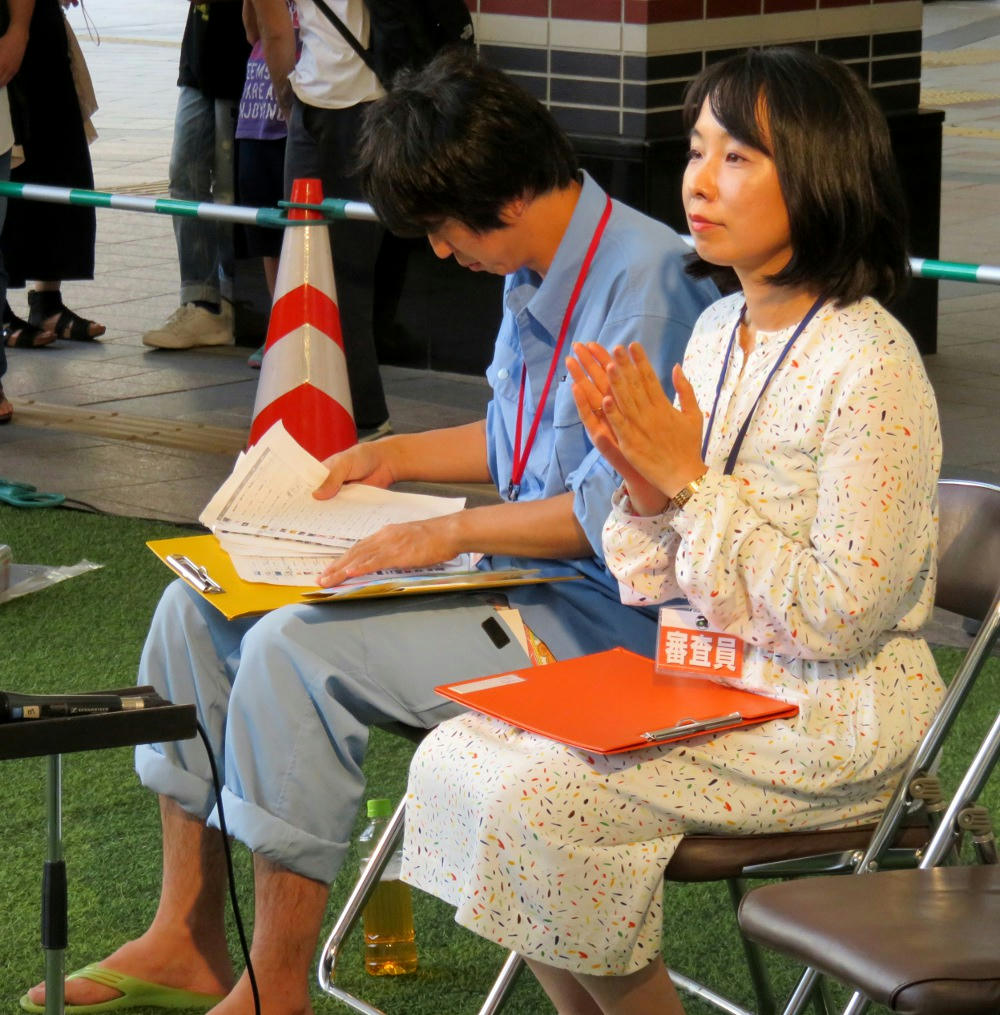 Two of the three judges. One of the judges was a shoe designer, and I guess the second guy was a "futurologist". The woman is Nameko Shinsan. She'd drawn a few manga titles back between 2000 and 2004, but is now better known as a columnist and activist. There was a documentary film,
Utakata
based on her in 2005. I wanted her photo when I heard she did manga, but none of it is anything I followed.
Overall, a slow weekend.