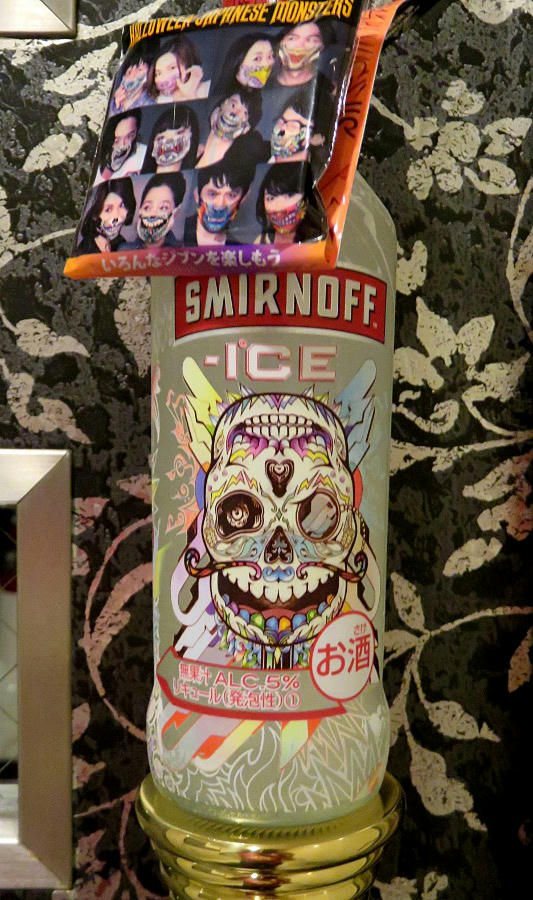 I was at the konbini one night, and I noticed Smirnoff had something they called Halloween Japanese Monsters. Basically, these are face masks like the ones people wear when they get a cold, with different designs printed on them.
Typical Japanese approach - put on the face mask and your costume is complete.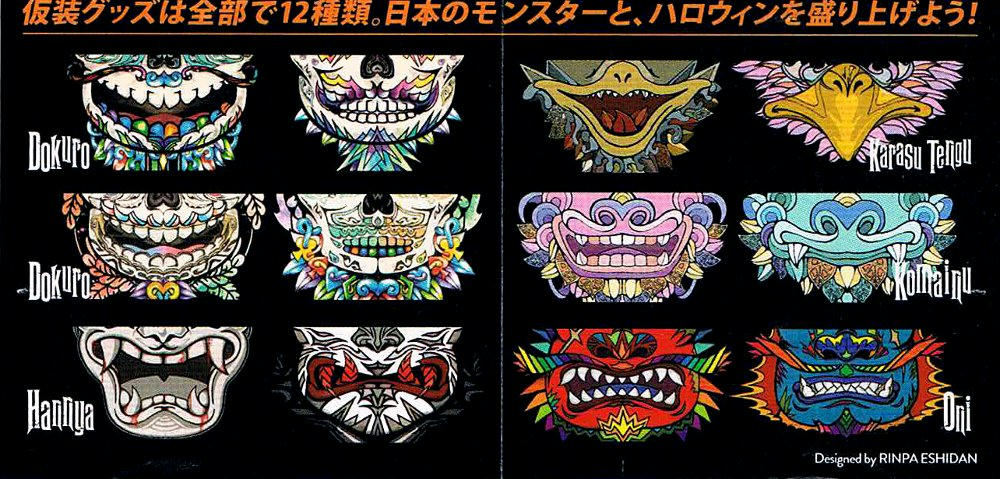 A lot of the designs seem to be either variations on the Mexican Day of the Dead artwork, or a couple Chinese-styled demons.

It's just a little cheap piece of cloth with the design stamped on it. Even in the above advertising photos, the masks look too small for adults. Mine was at least 2 inches too short to reach my ears, so I tossed it without bothering to take a picture with it on.