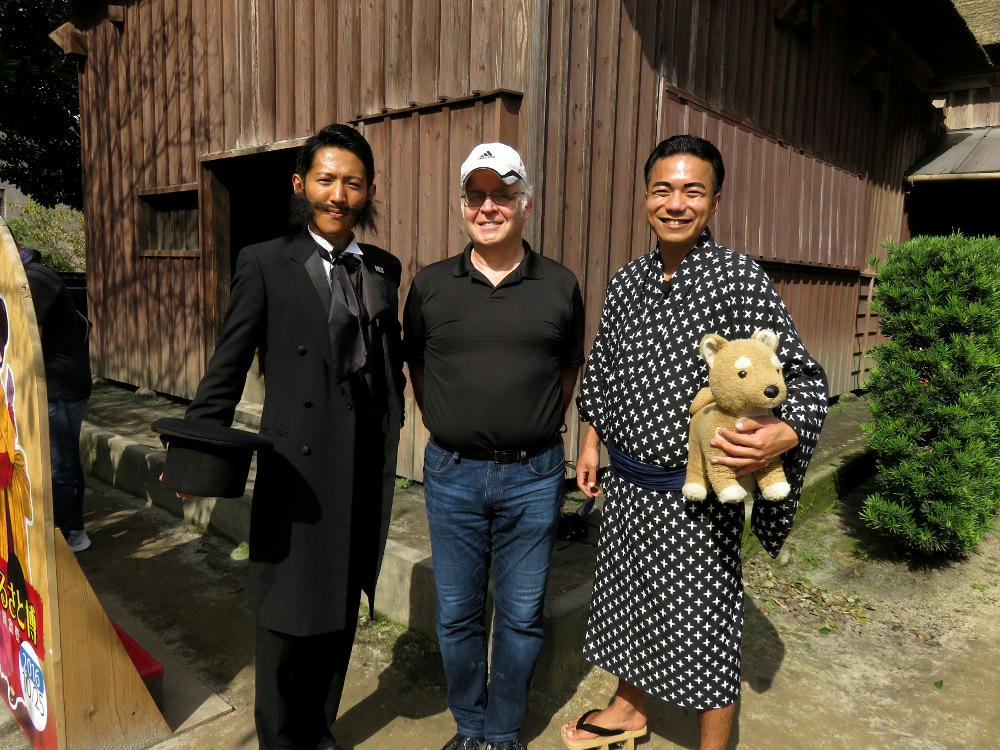 (Okubo to the left, Saigo to the right, and here I am in the middle...)
As I mentioned a week ago, the event marking the 150th anniversary of the Meiji Restoration is currently running from Oct. 23rd to Nov. 6th. (The actual 150th date is going to be in 2018.) We had heavy rain on Sunday, causing some of the outdoor activities to be cancelled, and I had to work most of Monday (Oct. 24), when the weather was really good, so I missed whatever was going on then. Tuesday (Oct. 25), I was able to get up to the river at 1 PM, and the weather was still ok (slightly overcast, but not too hot). There wasn't much going on in the middle of the week, just a couple stage plays featuring local lore, a few actors strolling around in Meiji-era clothing, and a couple tables aimed at teaching people how to play the biwa (a Japanese version of a lute), and providing games for children. The stage plays were at 11:30 AM and 2:30 PM, when I did have other commitments. And, there weren't any food tables, which was really the main reason why I went up there.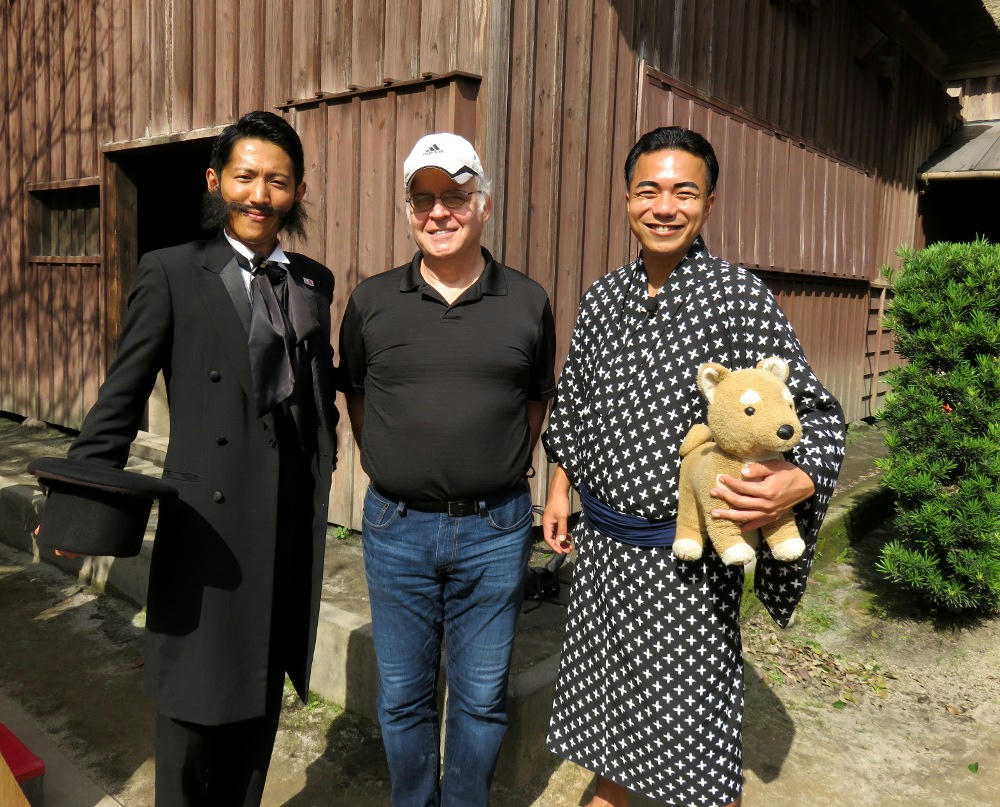 Two of the actors were dressed up as Saigo Takamori and Okubo Toshimichi, two of the key figures during the Meiji revolution and leading into the Restoration. I wanted to take their pictures myself, but one of the staff supporters grabbed my camera and pushed me into the shot. I noticed that Okubo had a bunch of candy packages in his hat that he was passing out to people, but he didn't offer any to me. Sigh.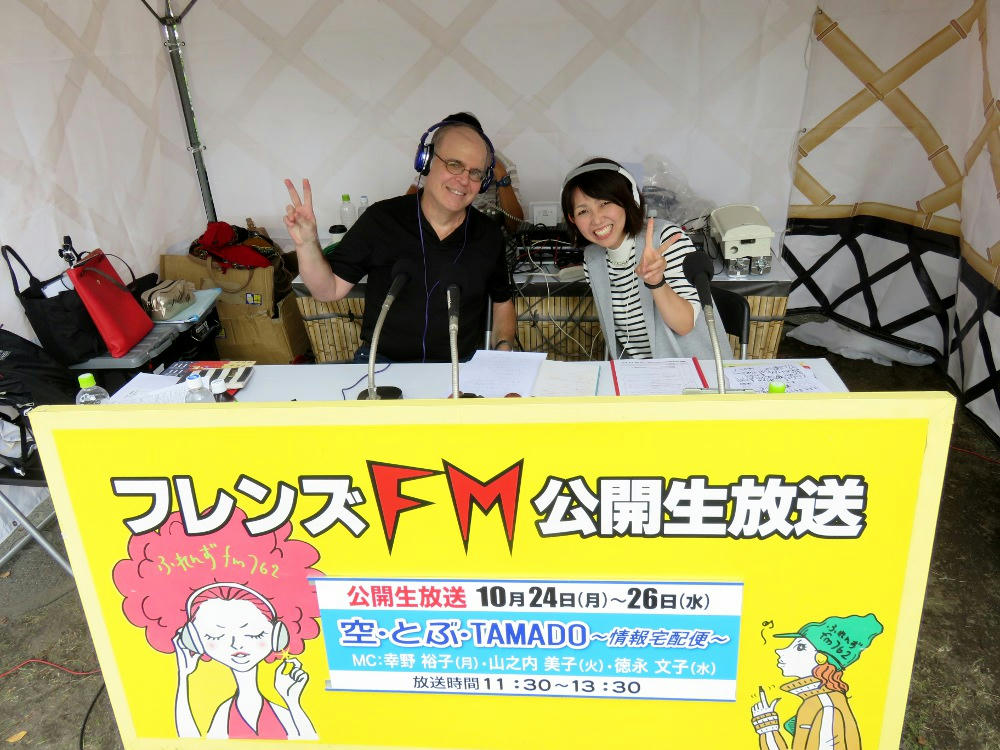 A few minutes later, I found the booth set up by Friends FM Radio, where they were doing a live broadcast from the event. Again, I just wanted to take a picture of the announcer and keep walking, but two other supporters nearby started asking me questions in Japanese and the next thing I know, I'm being interviewed on the air.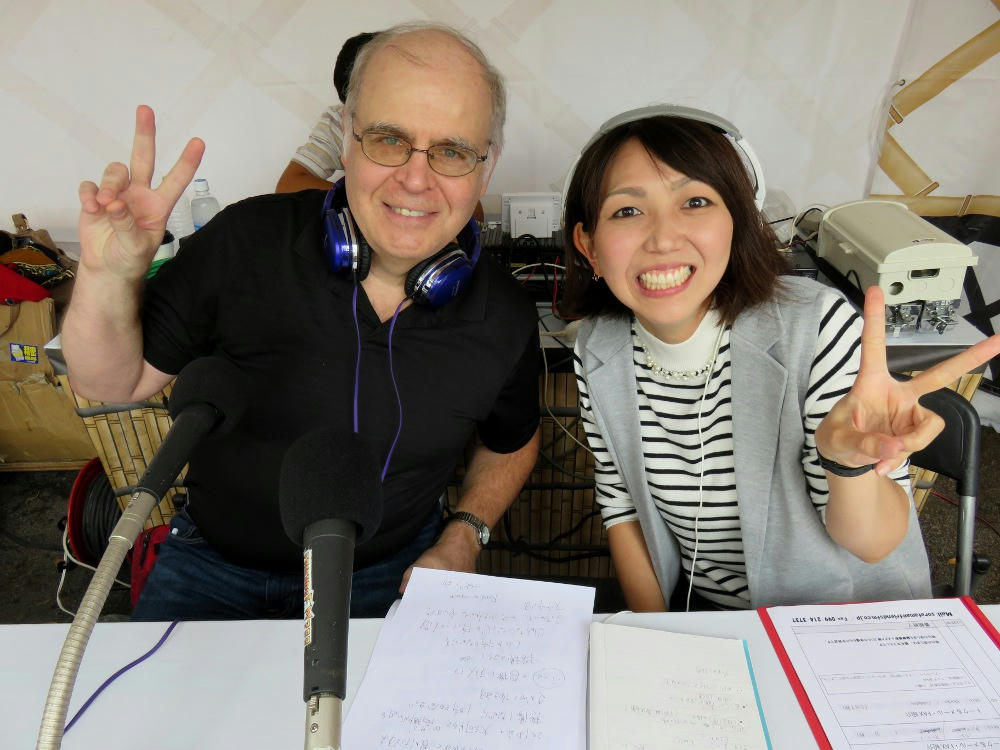 Most of the interview was in Japanese, and centered on the people being portrayed by the actors. I had trouble understanding everything, but I acquitted myself well enough that the announcer wasn't in a blind panic trying to save the show. This went on for about 5 minutes, during which, one of the other women had my camera and was taking photos with that, as well as with her own tablet computer. When the interview ended, the camera woman showed me the station's
facebook page
, where her photos of me had already been uploaded.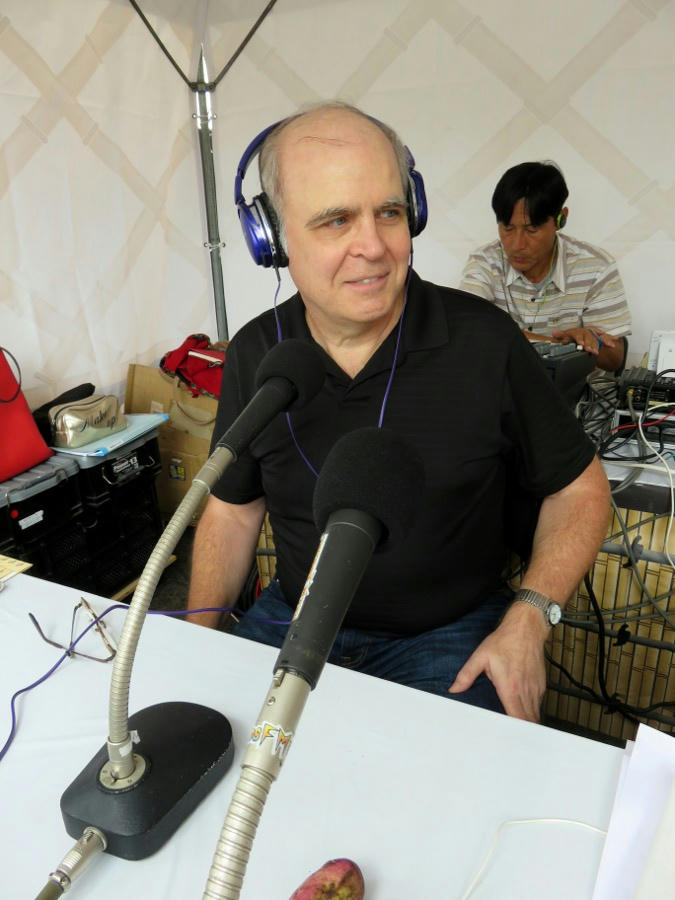 I seem to have a weird face. At certain angles it looks fairly long and narrow. At others, it's rounder and more fat. I don't like the fat look.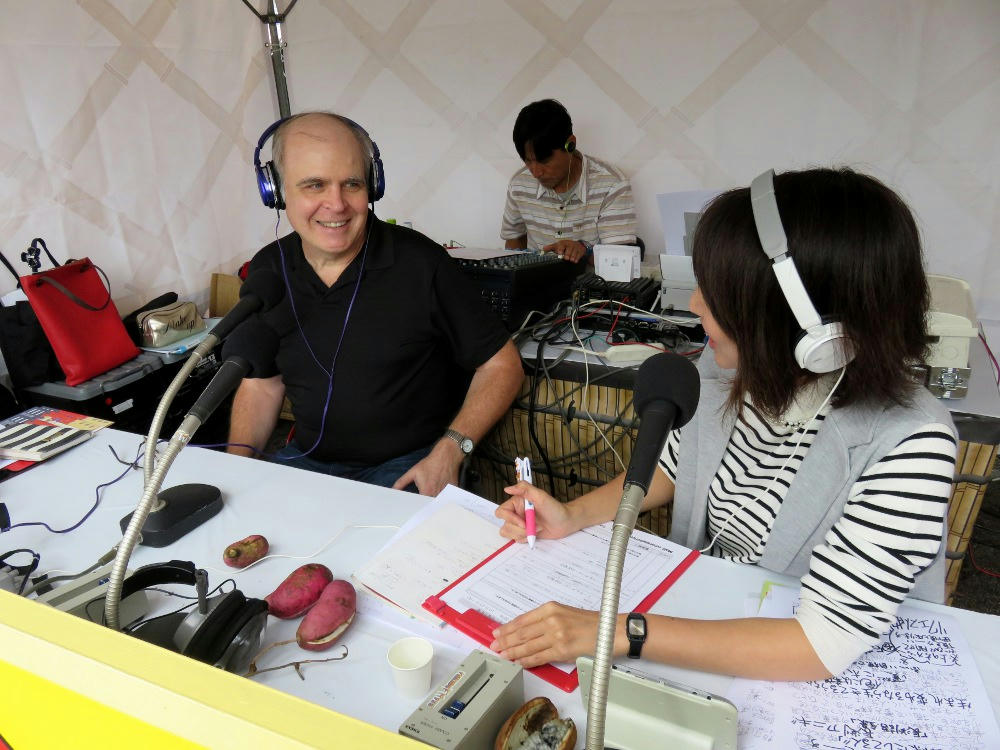 When the interview was over, I finished wandering around the park and returned home to keep working online.