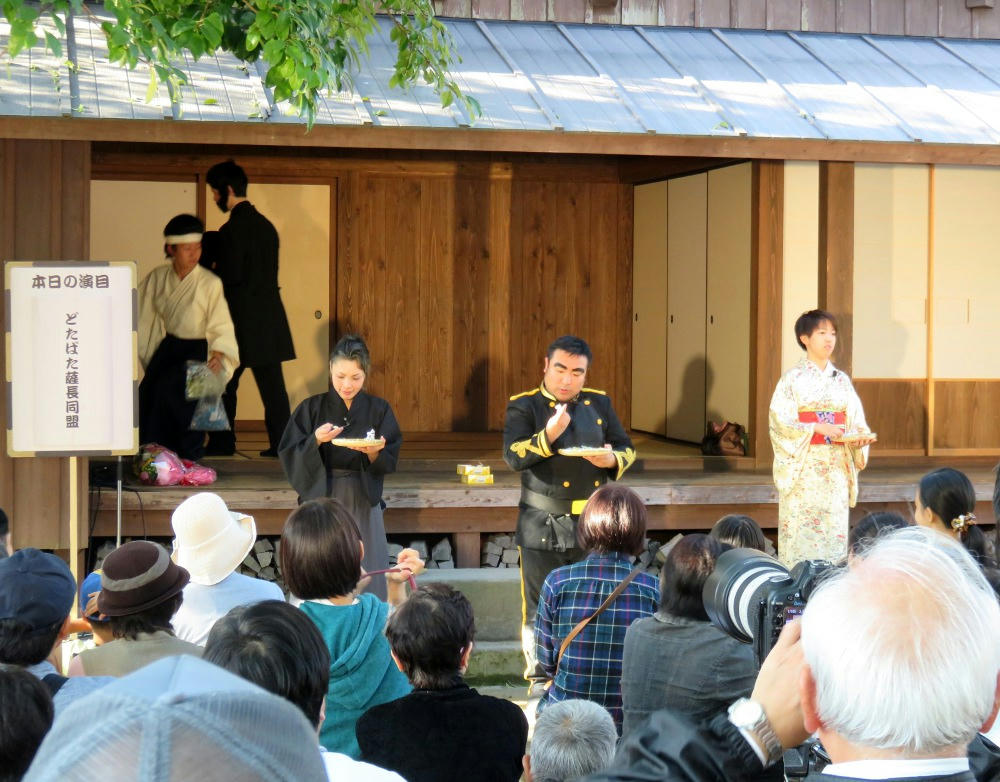 The celebrations leading up to the 150th anniversary of the Meiji Restoration in 2018 were scheduled to end on Sunday. Having gotten rid of the kidney stone on Saturday, I was feeling better, and the doctor had told me I need to walk an hour a day for exercise. So, I used this as an excuse to visit the Meiji Restoration museum along the Kotsuki river at 3 PM to see what was happening.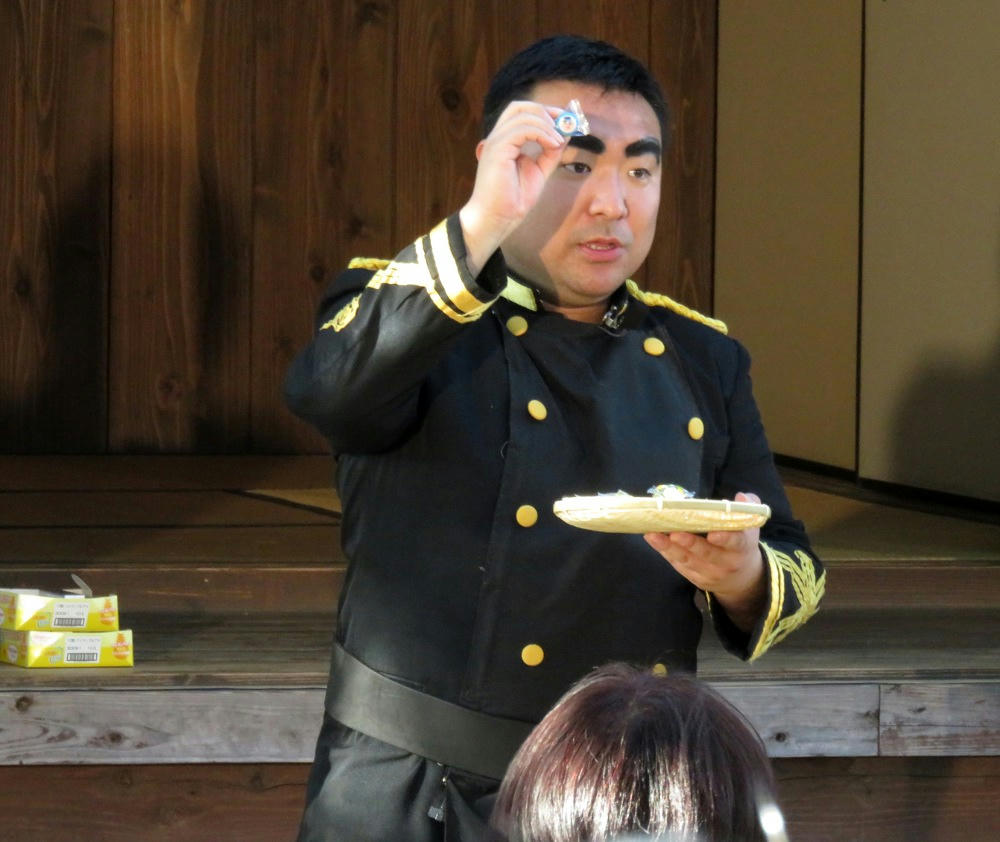 The weekend version of the event was pretty low-key compared to last spring. Here, the actors dressed up as Saigo Takamori and a few of the other Meiji-era heroes are preparing to throw candy out to the kids in the audience. There were a couple stage shows using these guys, but I'd seen them last time.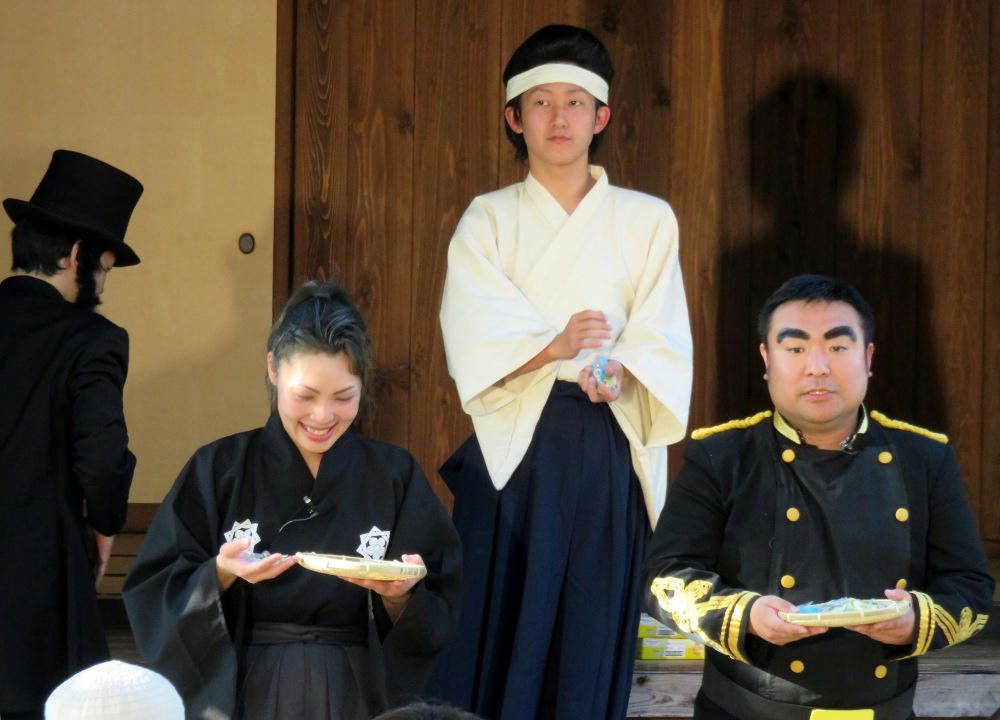 There was a lot of candy, but none of it made it to me at the back of the crowd.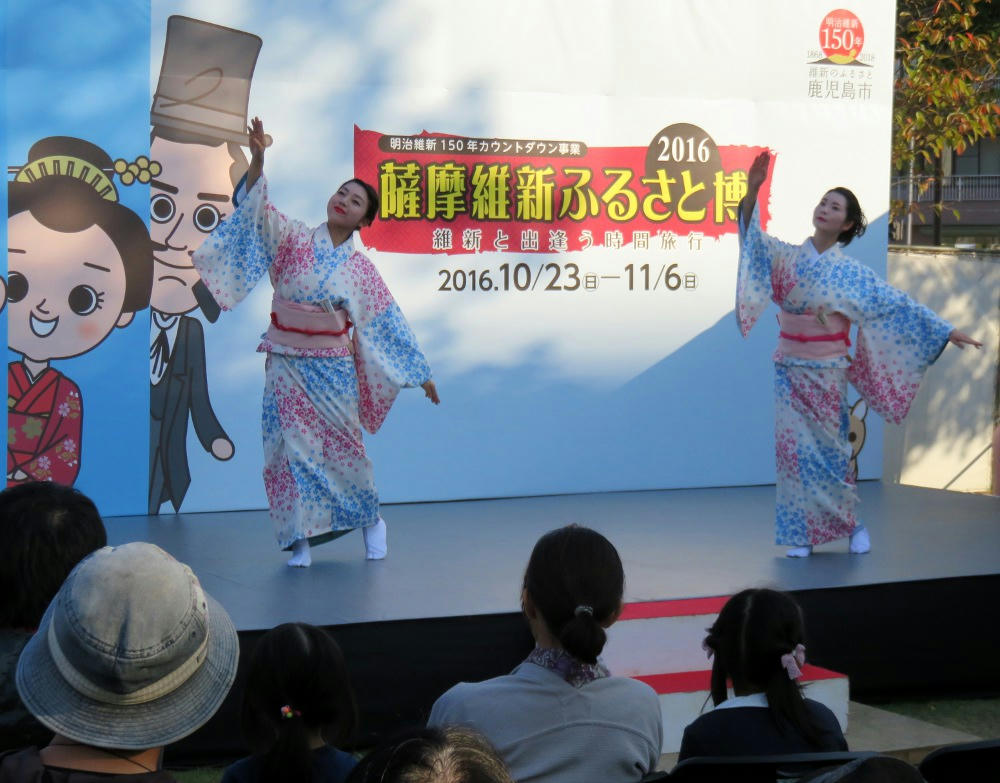 All of the food booths, and a second live stage, were set up across the river in the park near the Tourist Information Center. The performance here consisted of about 8 women taking turns doing folk dances in kimono or other traditional dress, with J-pop versions of classical songs played on the speakers. Nothing interesting enough to record.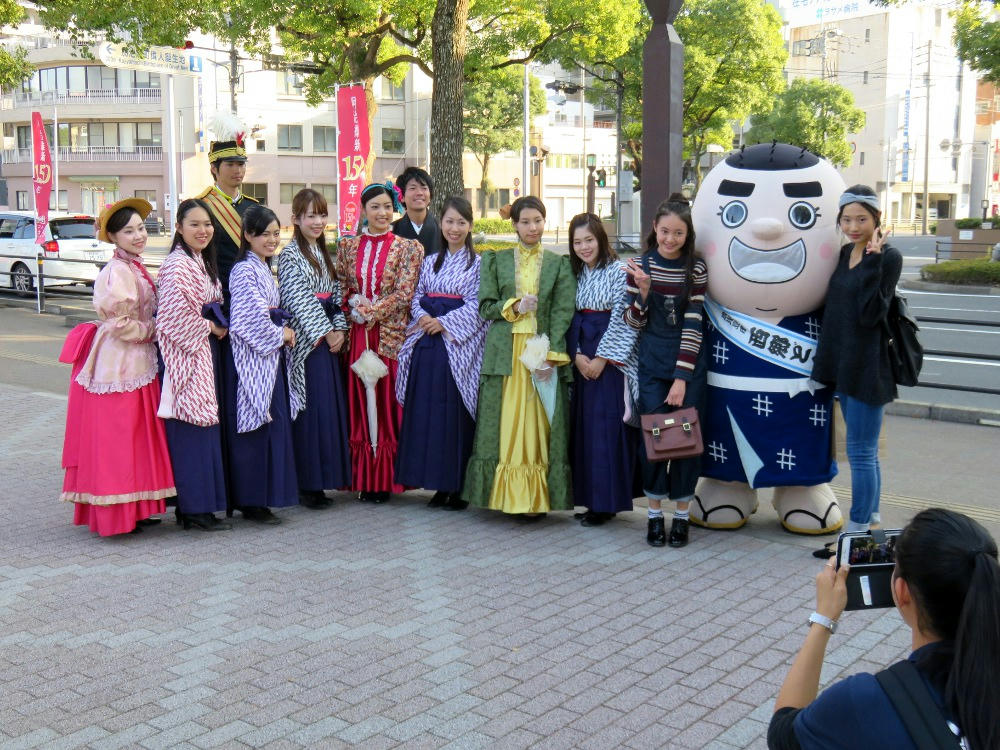 Next to the stage, all the other actors in period costumes were posing for photos with the Saigo foamhead.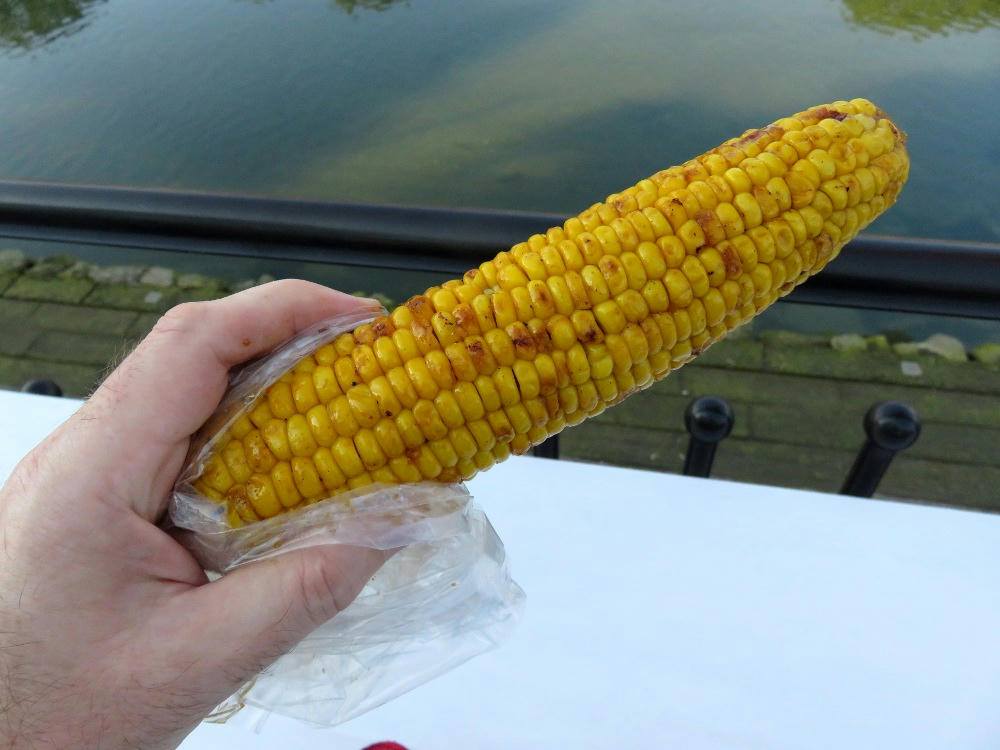 I didn't want to risk another intestinal blockage this early in my recovery, so I avoided all the meat at the food booths. But, with the kidney stone gone, I felt it was ok to at least have an ear of roasted corn. It was good.
And then, the Isshin event ended for the year, and I kept walking to get my 1 hour of exercise.