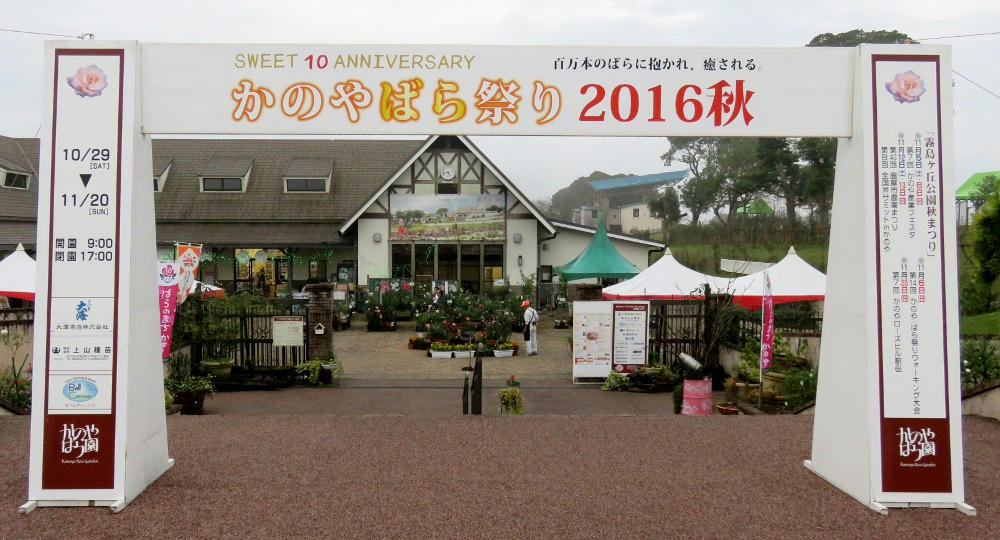 Kanoya City is on the other side of Kyushu from Kagoshima, and they're mainly famous for their rose garden. They held a "Rose Festival" from Oct. 29th to Nov. 20. I wasn't able to go during the first two weeks because of my kidney stone. The only opportunity I had was on the last day, Nov. 20th, when it was raining. There's a bus that runs from the main Kagoshima Chuo train station, and uses the ferry to cross the bay to Tarumizu, and goes to a stop about 2 miles short of the park. We had to take a taxi the remaining 2 miles, up a big hill to the rose garden at the top. Getting the taxi was easy, because the bus driver called the cab company for us in advance, so the taxi was waiting for us at the bus stop when we arrived there. The weather has gotten cooler as well, so most of the flower petals were already gone at this point.
(Home of the wood people)
The bus was 1,500 yen each way ($15 USD) (2.5 hours), plus 1,000 for each taxi, and 1,000 for entrance to the park. It was a pricey day trip.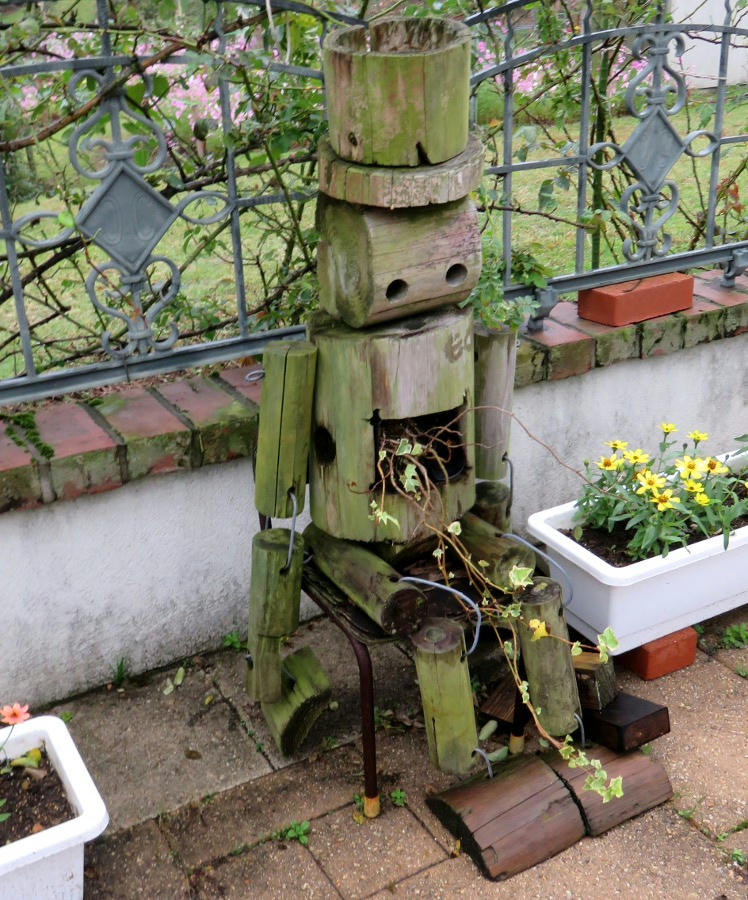 (They don't have long lifespans)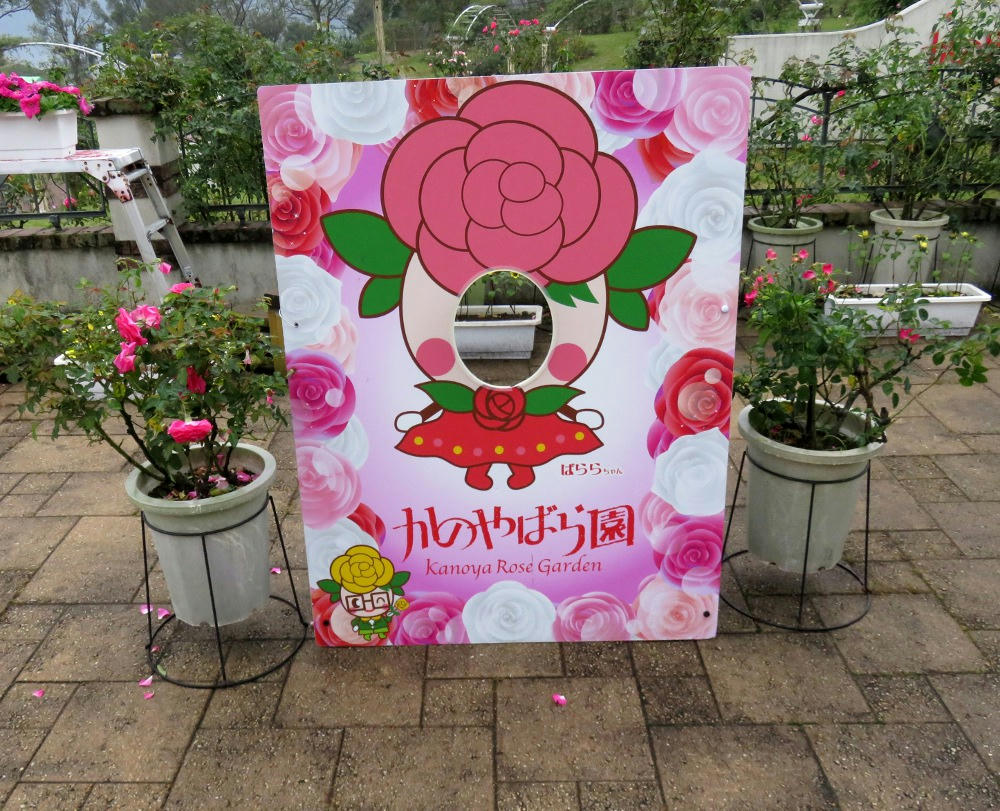 (Photo pose board)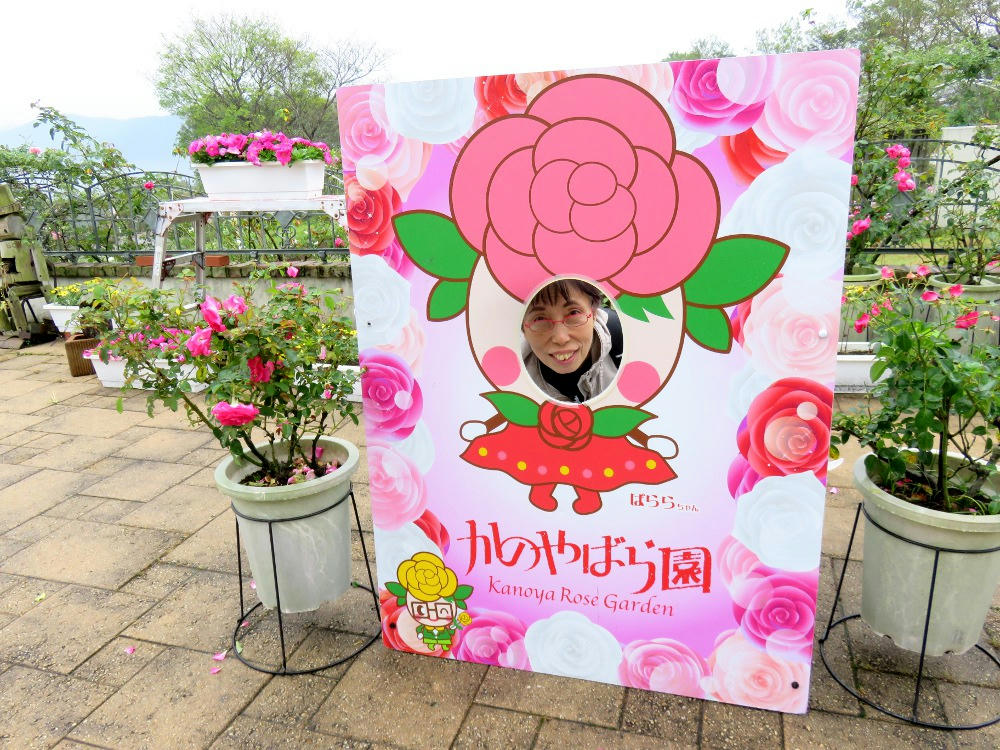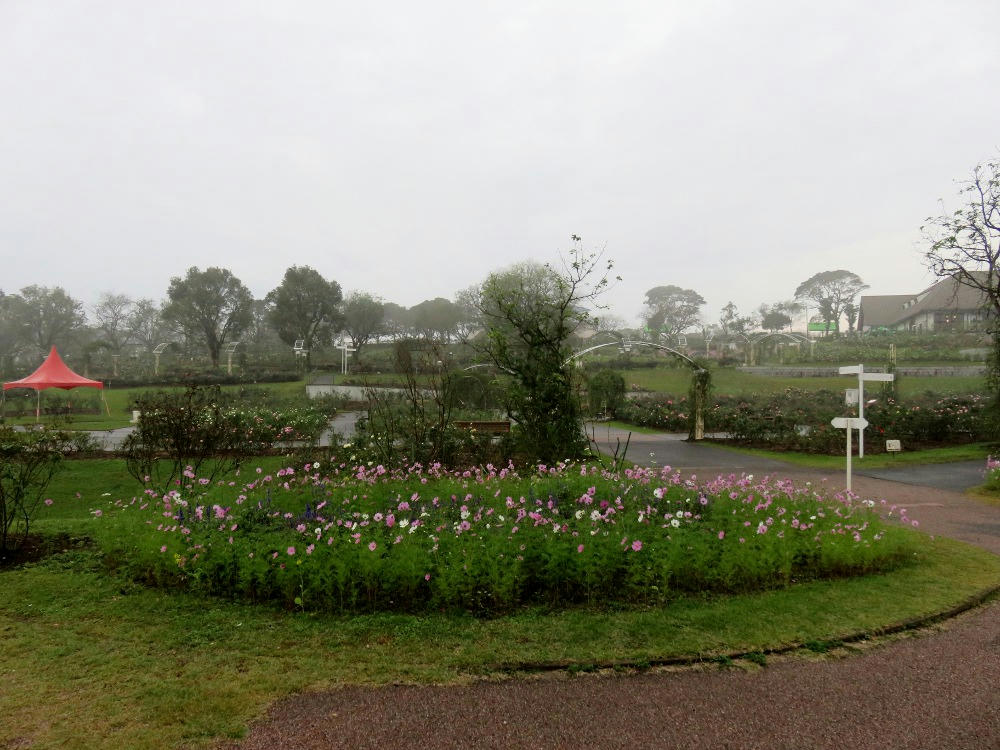 We arrived at about 3:30 PM, and the gift shop closed at 4:30 PM. There were a few nice-looking flowers, but nothing worth taking photos of, especially since the sky was so dreary. They had a couple green houses as well, where people could pay to gather their own clippings.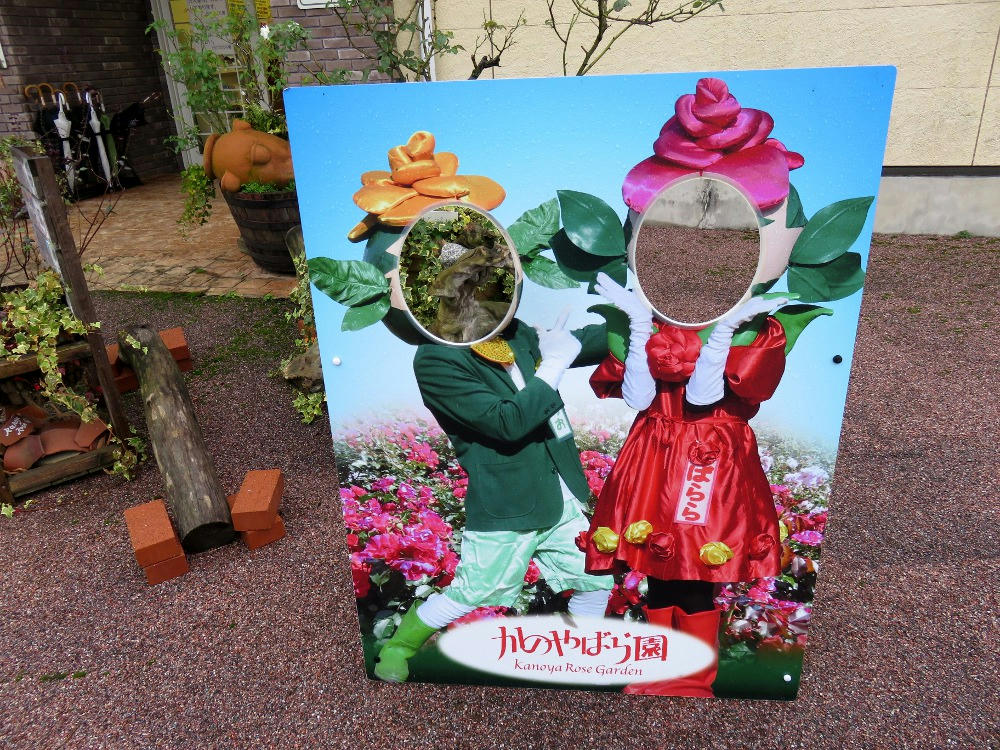 (Another pose board)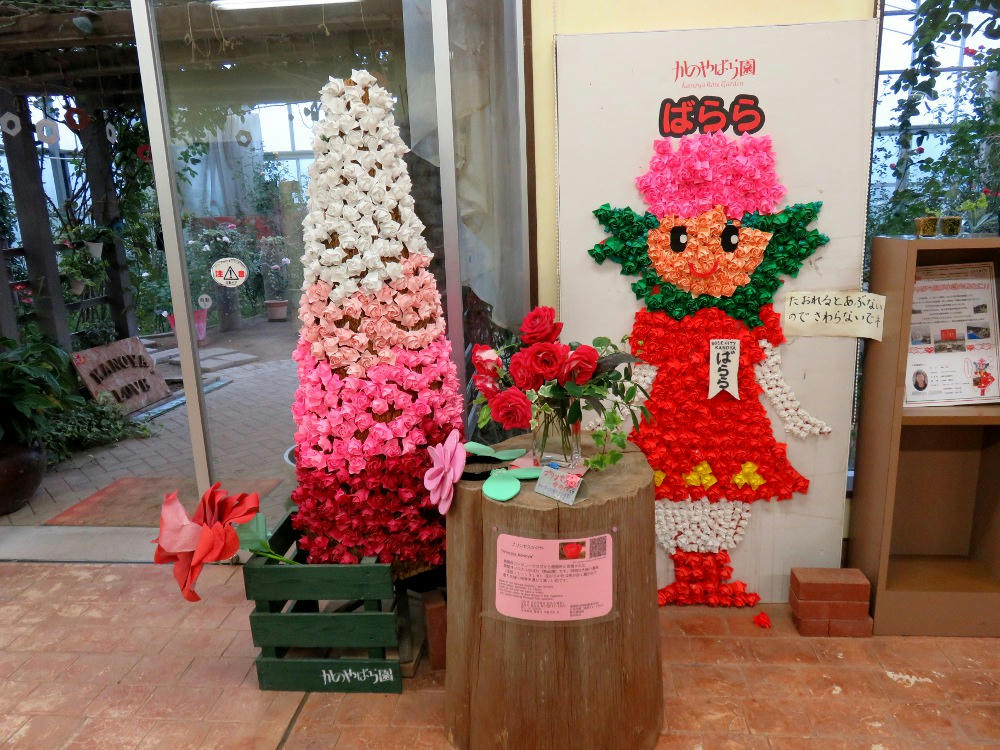 We may try again next Spring, if the weather is good, the flowers look better, and we have more time to stay longer...