Igisen Fest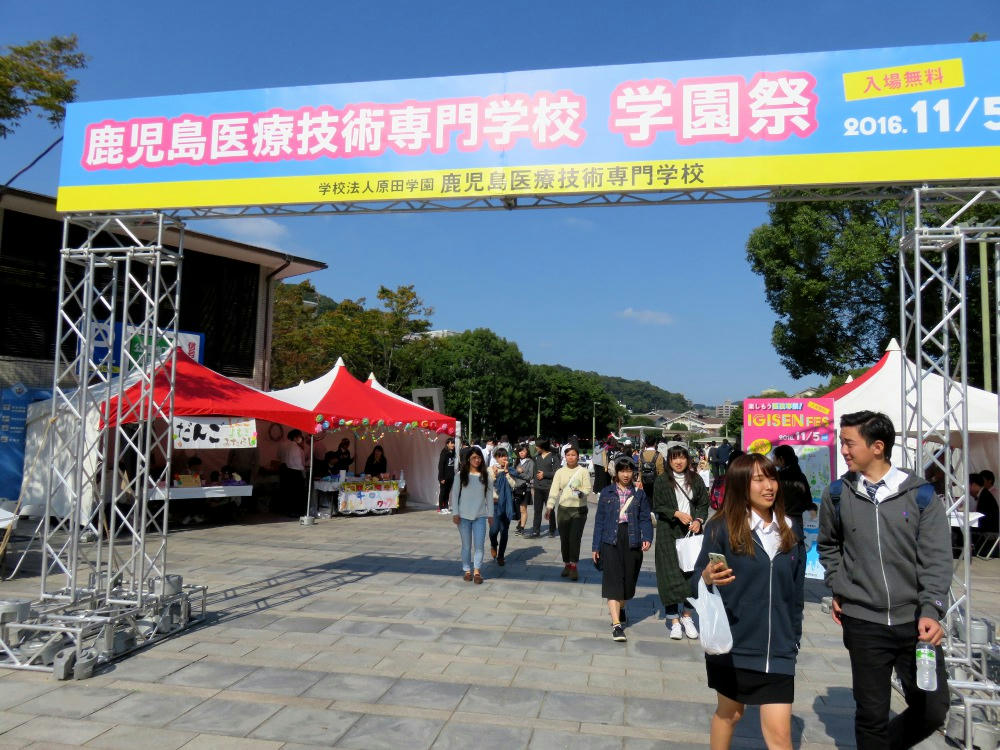 Back on Nov. 5th, when my body was still rebelling against me, the Kagoshima medical university had a high school student recruiting drive at Central Park. It looked a lot like the Kagoshima Music fest, with food and live music, except that all the booths and bands were made up by university students.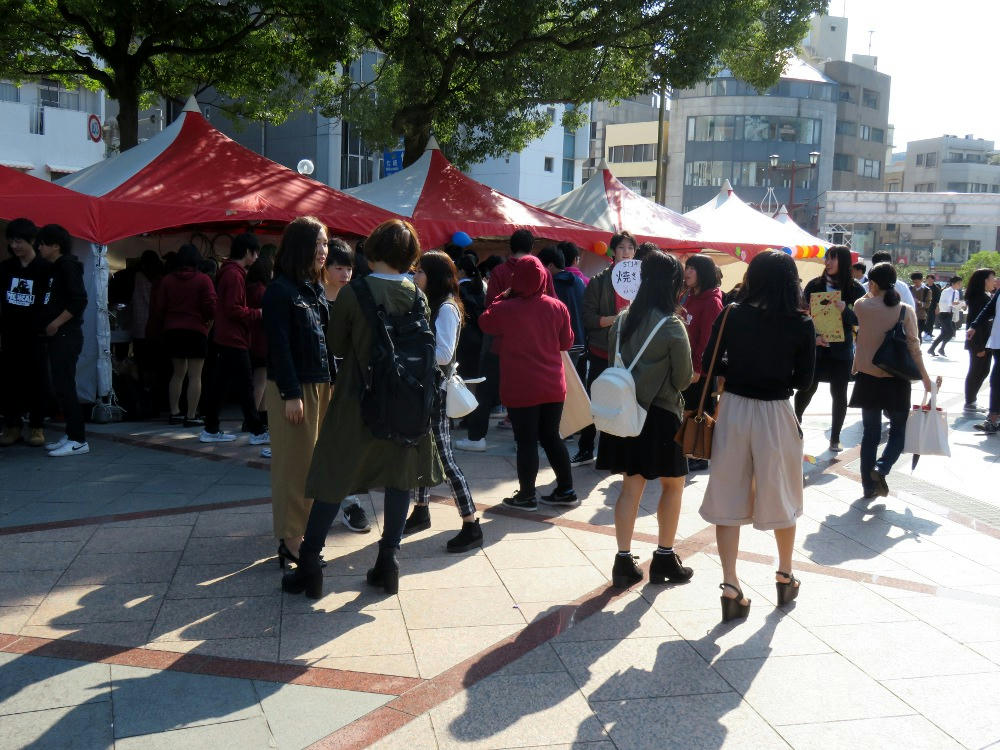 It was pretty well attended, with maybe 150-200 people total when I got there at 12:45 on my way to work. My first break would be at 5 PM, when everything was going to be over, so I didn't bother coming back for more photos.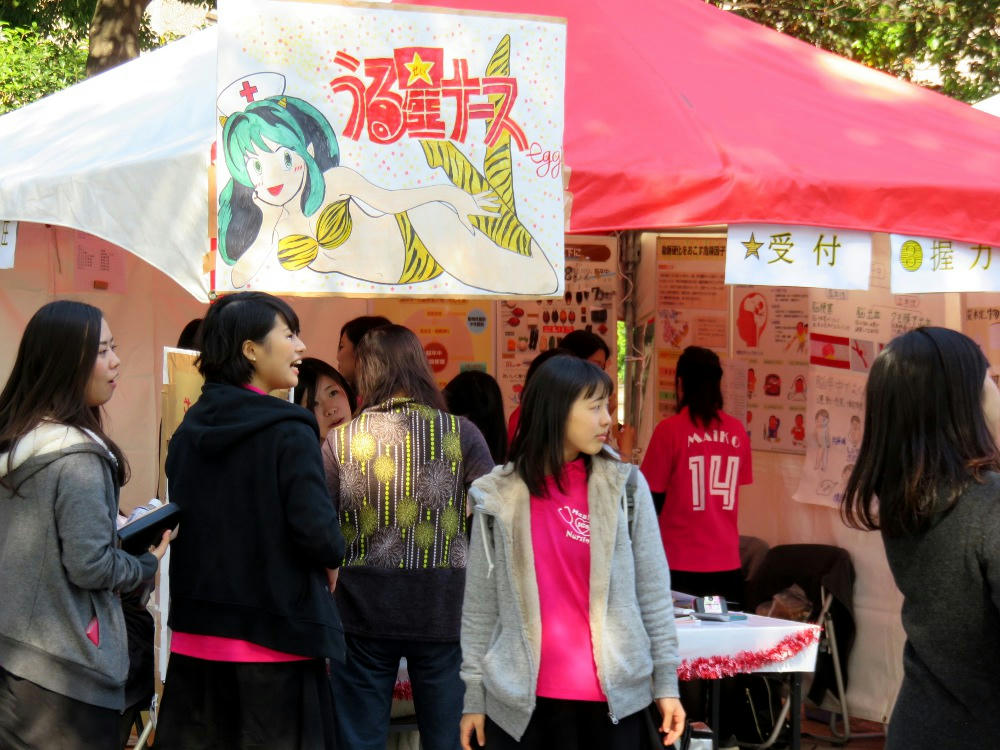 "Urusei Na-su" (Those Annoying Nurses.) Artwork of Lum-chan, from "Urusei Yatsura" (Those Annoying Aliens).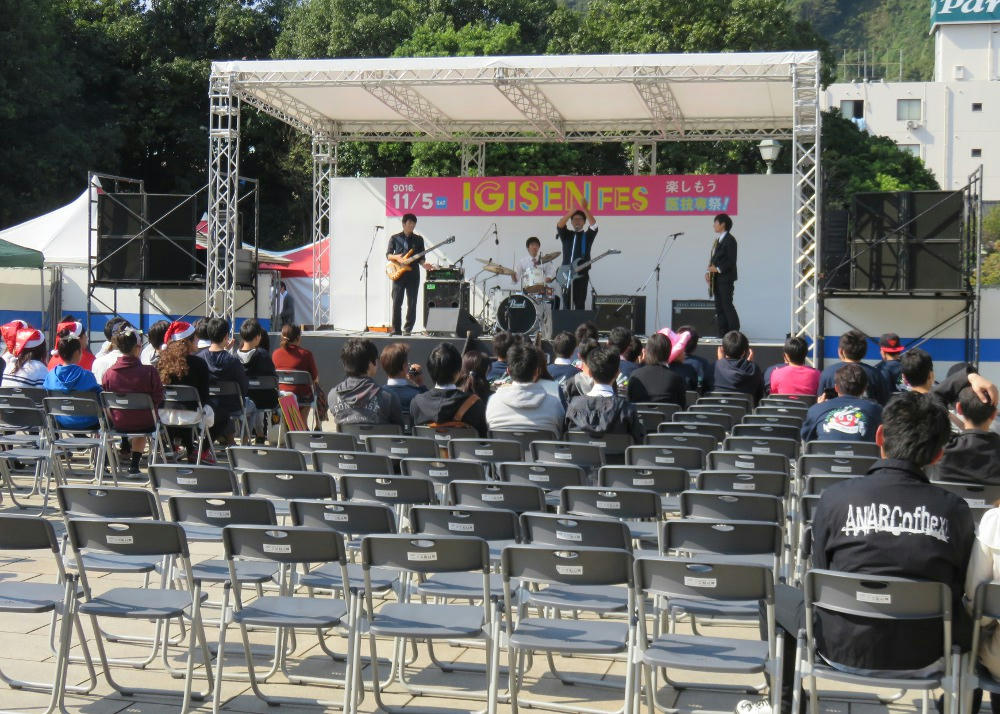 Not a lot of people listening to the band, but they were vocal supporters, even the ones in Santa hats.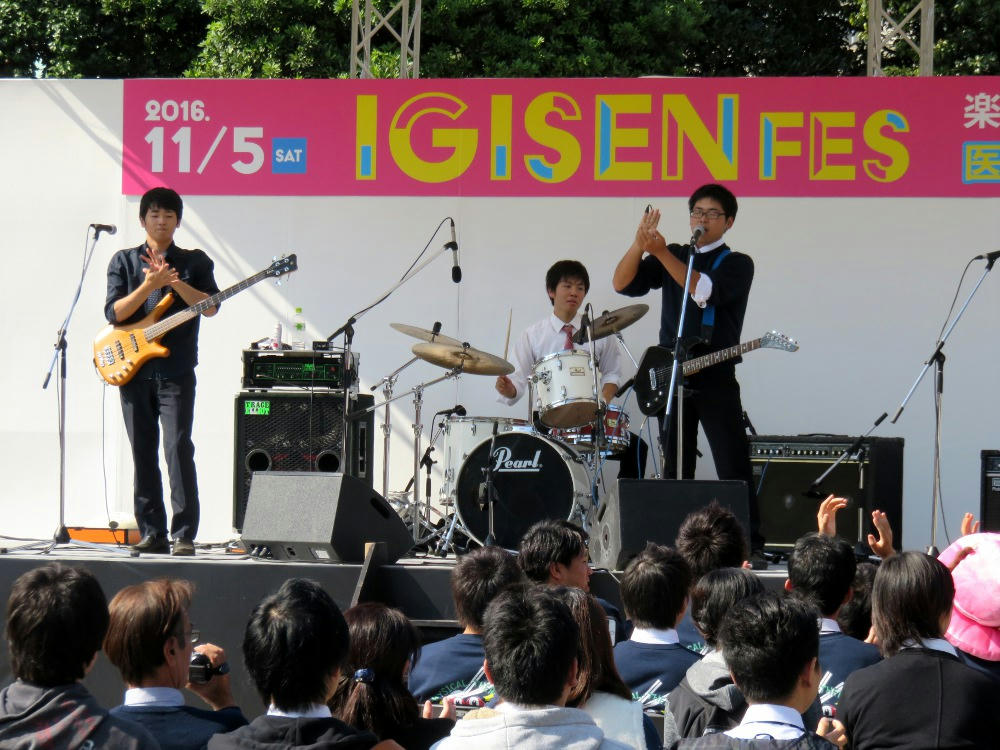 The band was doing covers of copyrighted J-pop songs, so there was no point in recording them, even if I wasn't in pain at the time.
MBC Radio Fes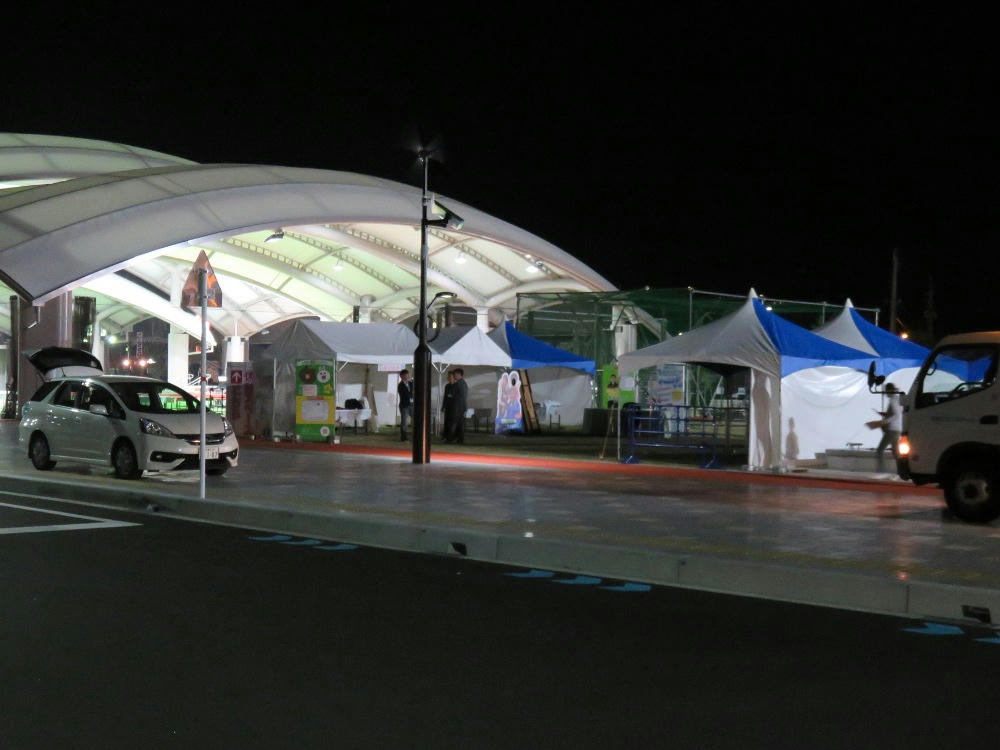 During the lessons, one of my students mentioned that she'd gone to a different event at the other end of the city, hosted by MBC Radio. I'd had no idea MBC was doing this one, so I was unprepared for it. On the other hand, my first break wasn't until 5 PM, when the schedule she showed me indicated that things would be over. However, at about 2:40 PM, the medical problems I was having resolved themselves (more about that tomorrow), and I was feeling better. My doctor told me that I need at least one hour of walking exercise a day, so at 6 PM I went out to look at the park, which is 6 blocks from the school, in the direction of the old Kagoshima train station.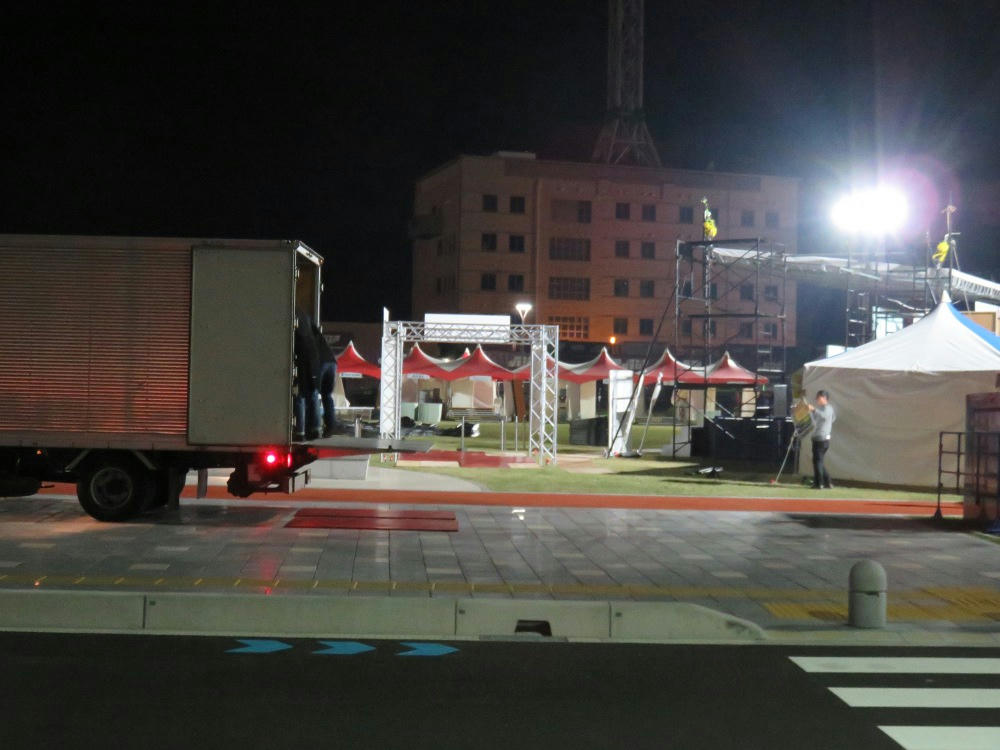 (Tear down.)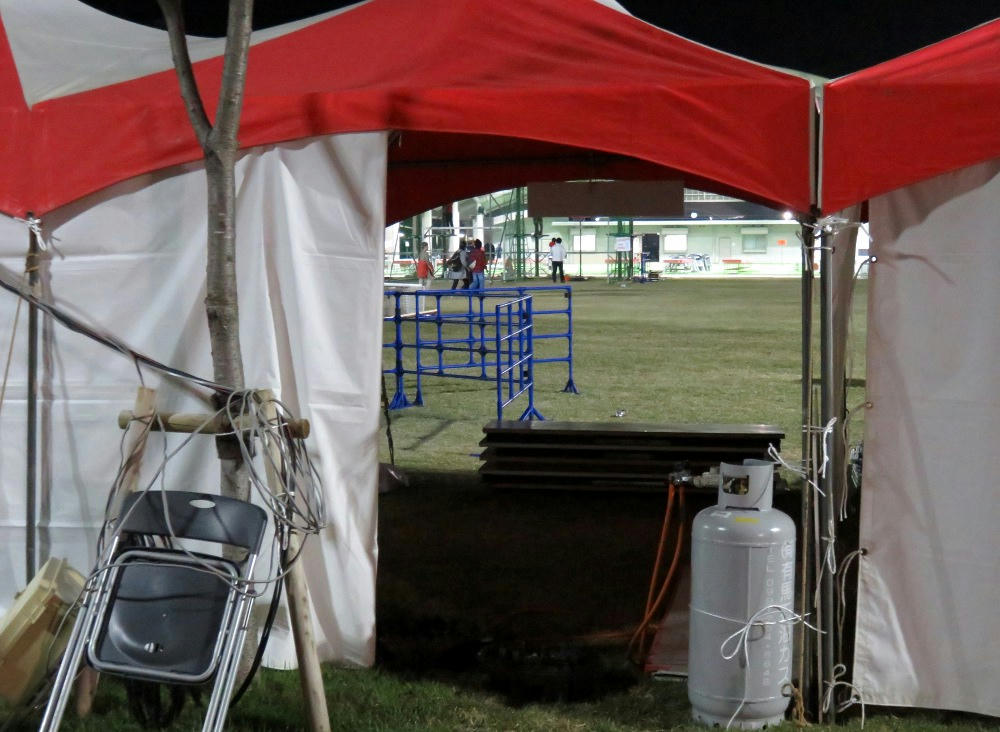 The park looks new. It has a long, padded jogging path, and a few standing exercise spots (stretching, sit-ups, etc.) If it didn't take 30 minutes to walk to, past Tenmonkan, I'd use it myself.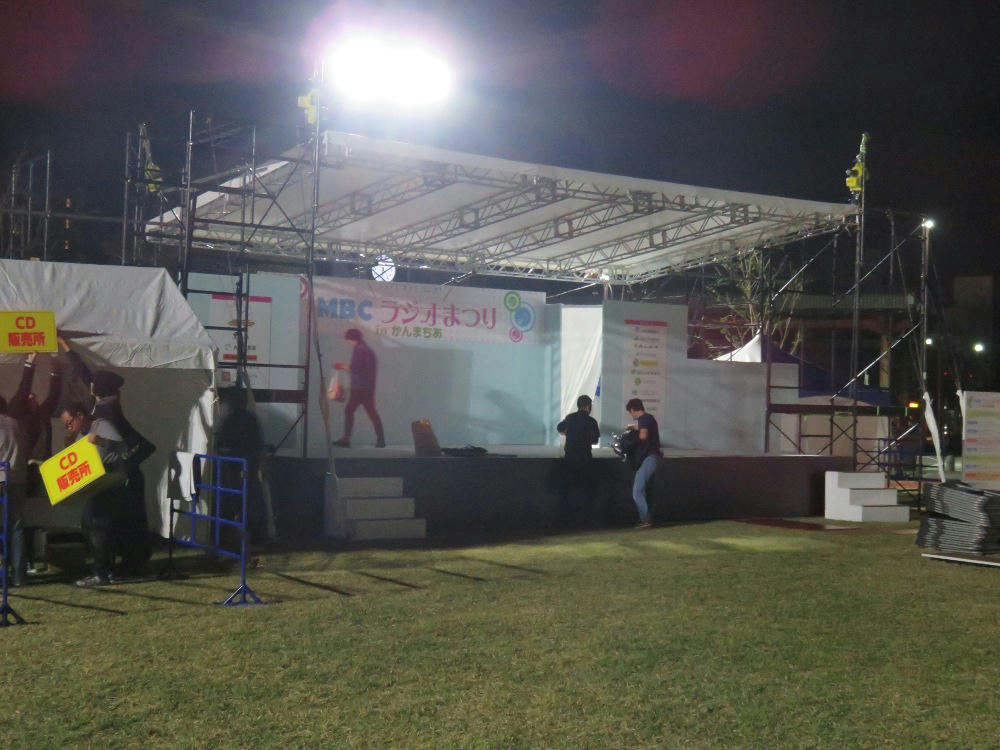 The stage event schedule included the local idol groups
Seven Colors
,
Southern Cross
, and
MingoxMingo!
I don't know anything about this last group, except that I've seen a club MingoxMingo! on Streetcar Street, near the apartment.