Yoko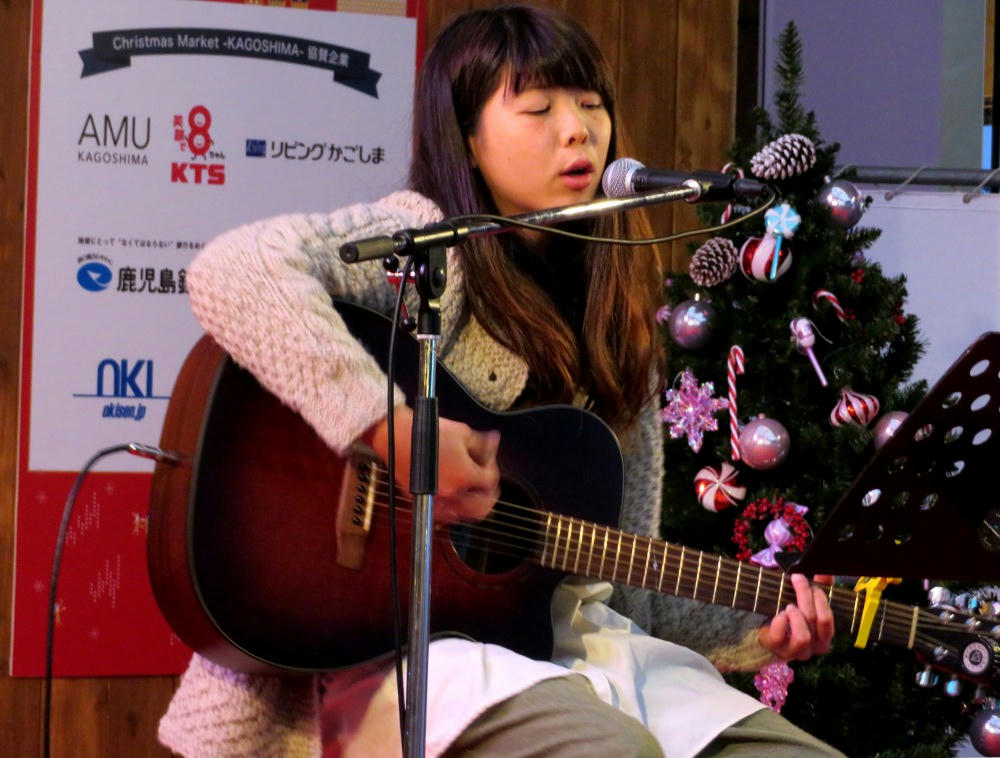 Last Wednesday, the 14th, I got up to Amu Plaza kind of late in the evening. The (I think) featured singer was a woman named Yoko. She was doing soft folk-pop. Nothing worth recording. Most of the other times I got up there at other nights, things were similarly uninteresting, with gospel singers, and a rap contest. There is nothing more irrelevant than Japanese rap. The rap contest was also one of the best-attended events at the Christmas Market so far.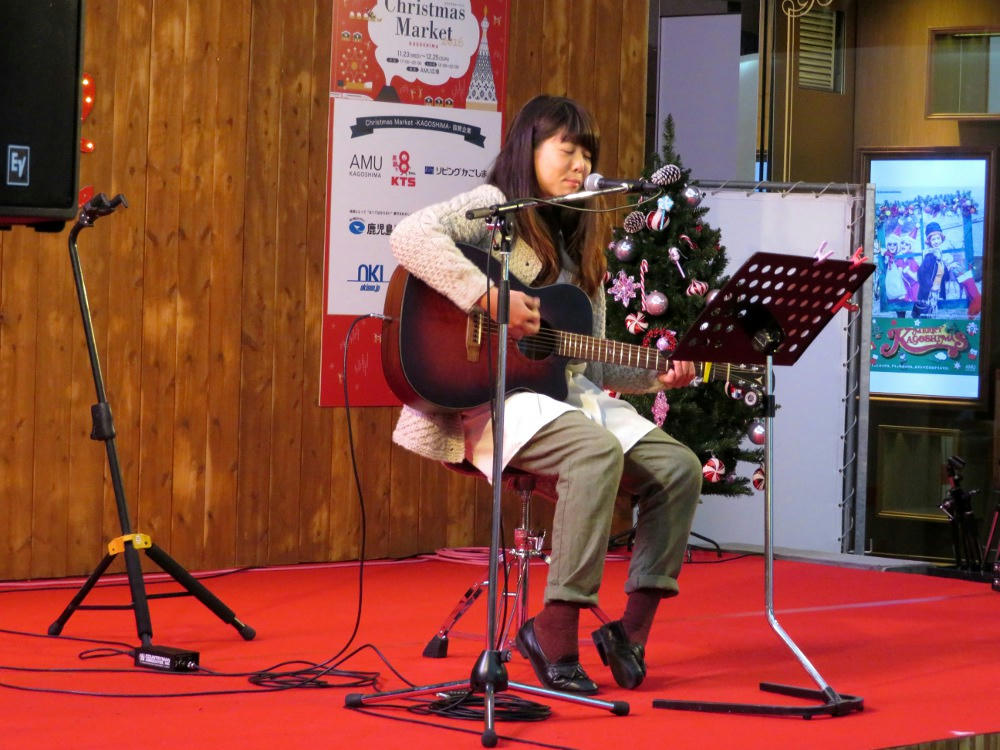 The Pints, Solo - Dec. 15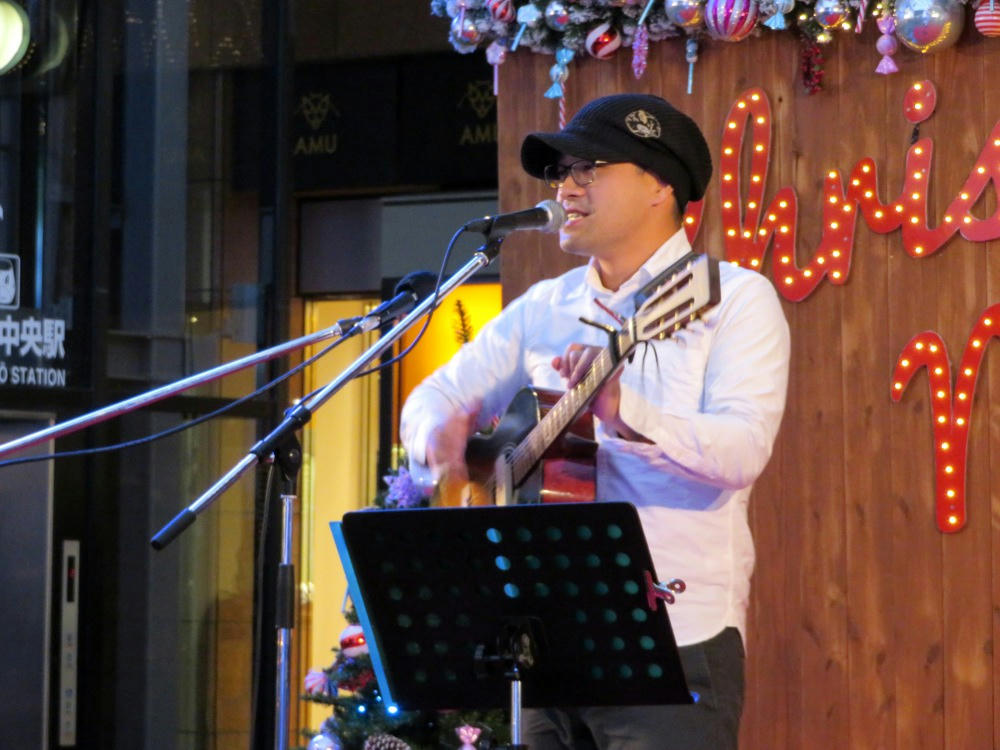 The Pints played the Christmas Market last year, and they were really good. I was excited to see that they were scheduled to play this year too, but for some reason, only one member made it up to Kagoshima. They're an Irish punk cover band from Ibuski, Japan. I didn't manage to catch this guy's name, but I did record two of his songs. I really should have gotten his last song as well, but some drunk guy in the audience decided he wanted to talk to me in the middle of the song. Anyway, I posted the photos to Facebook and copied the link to The Pints' FB page. One of the guys that "liked" the photos was Hiromu Kamikubo, and his profile photo resembles the singer here, so I guess that's who this is.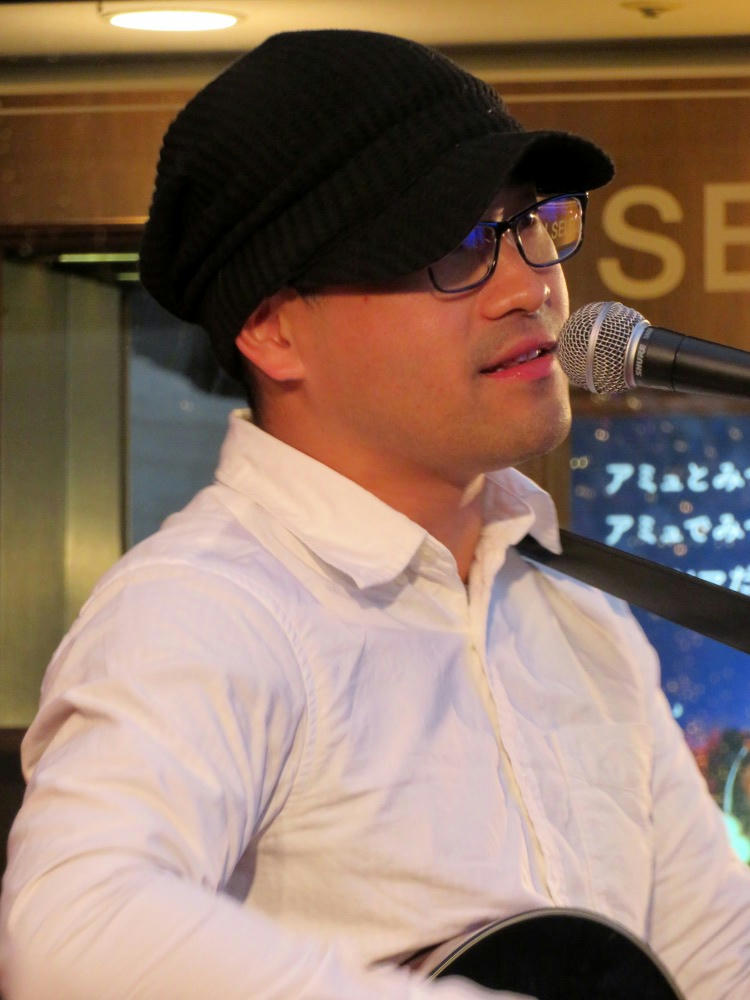 I'm using the new Canon Powershot pocket camera, and I'm just now noticing a buzz when the volume level is low. Not sure where that's coming from, or how to get rid of it.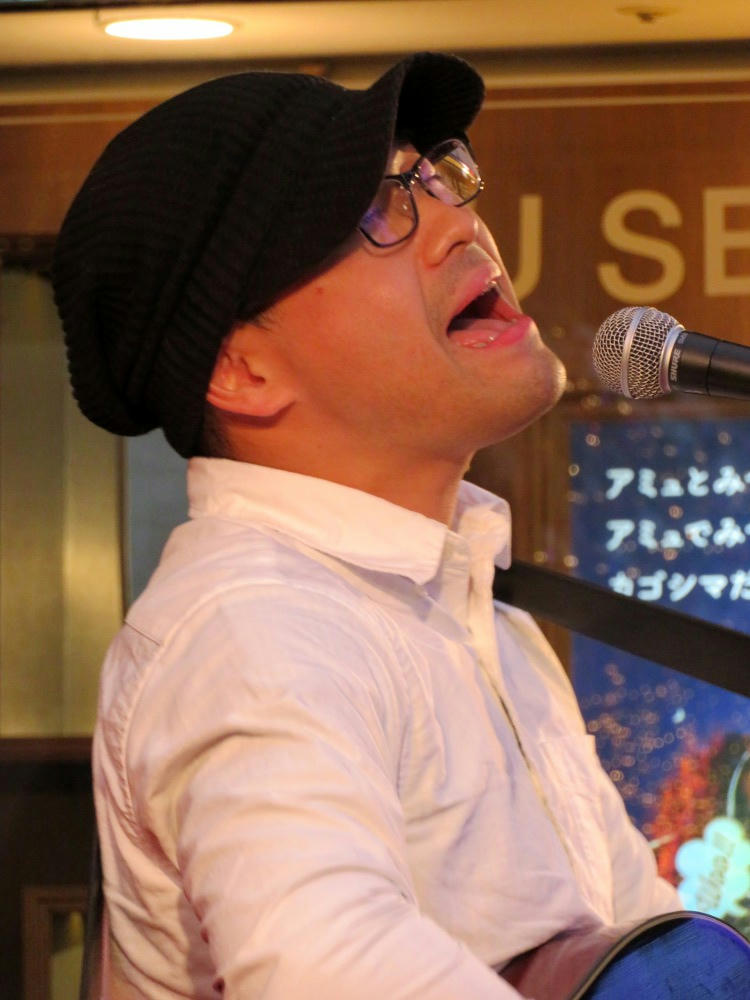 Direct Youtube link