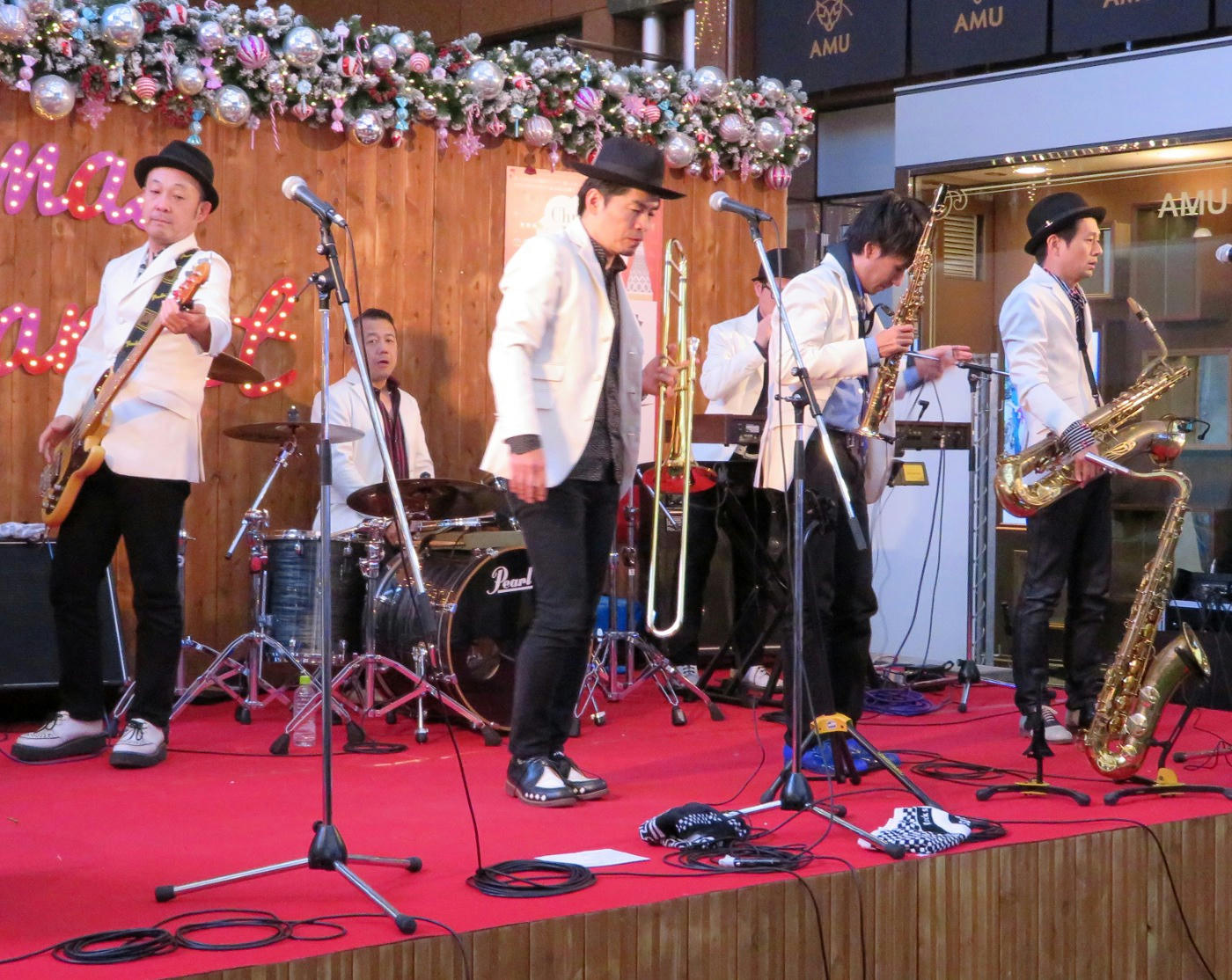 On Sunday, the 25th, I had to finish the translation clean-up project I was working on. Then, we went to the main Kagoshima science museum/planetarium in Kamoike to watch
Galapagos
, the current Japanese-dubbed American movie showing on their IMAX screen. It was ok, but at $12 per person, and only a 40 minute run-time, it was too short. I did like the penguins, and diving birds. That ended at 5 PM, so I missed ARTS' first set, which went from 5 to 5:20 PM.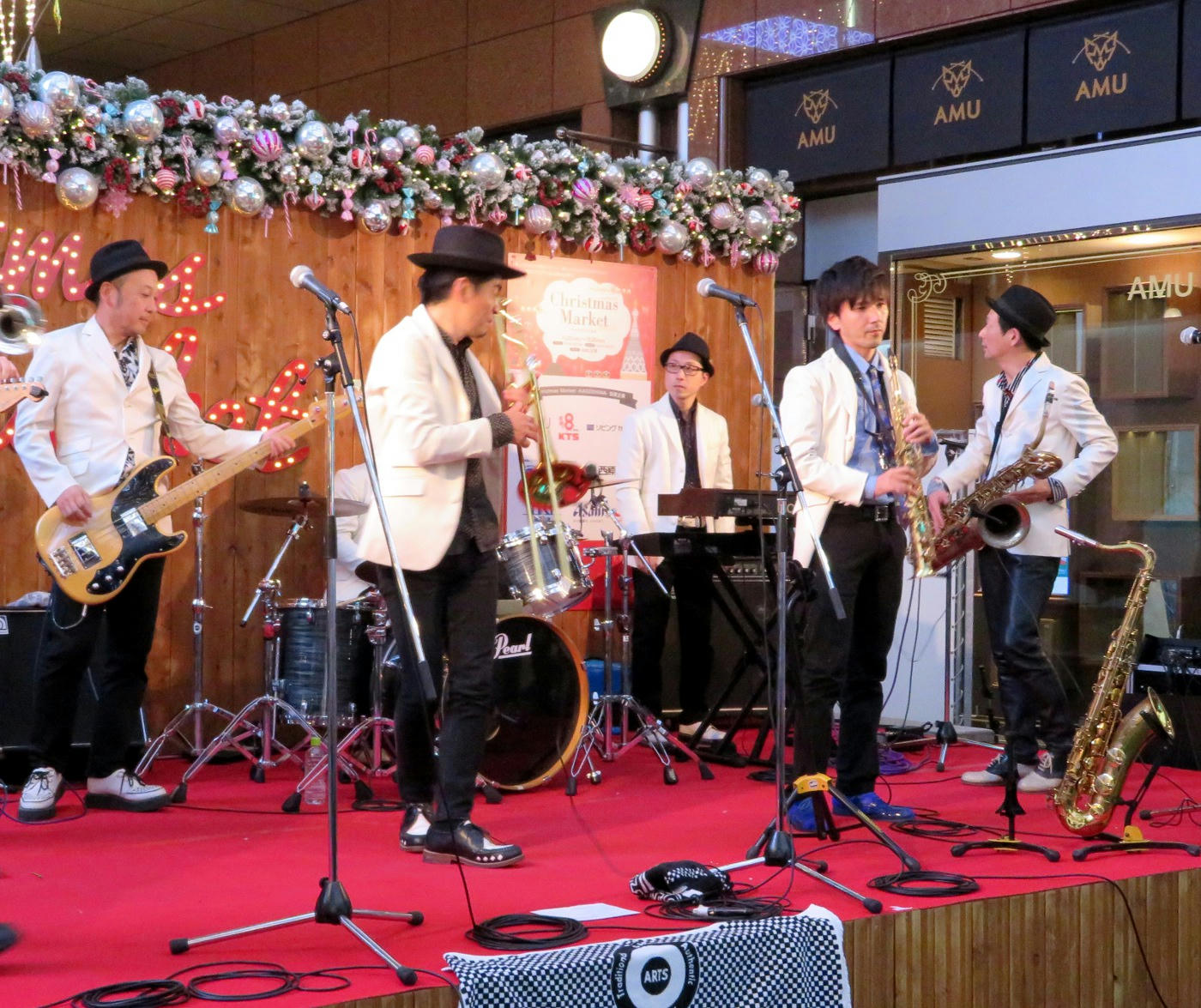 We took a taxi back to the apartment, where I grabbed my tripod and both cameras, and hiked up to Amu Plaza in time for the second set. However, there were so many people in the audience (well over 100) that there was nowhere to set up the tripod. My plan had been to record the entire set with the new pocket camera, and take still shots of the band members with the big camera. I had to give that up, and just settled on recording the set while hand-holding the small camera. That worked out ok, in that it made it easier to zoom in and out when I wanted to. Unfortunately, Chopper, Bon's back-up singer for the set a couple weeks ago, insisted on dancing right in front of me. I couldn't tell him to get out of the way, and I couldn't move from my space near the left side of the stage (because there was nowhere else to move to). So, I was stuck trying to shoot past, or around him. Still, it was a great set, and I loved every minute of it.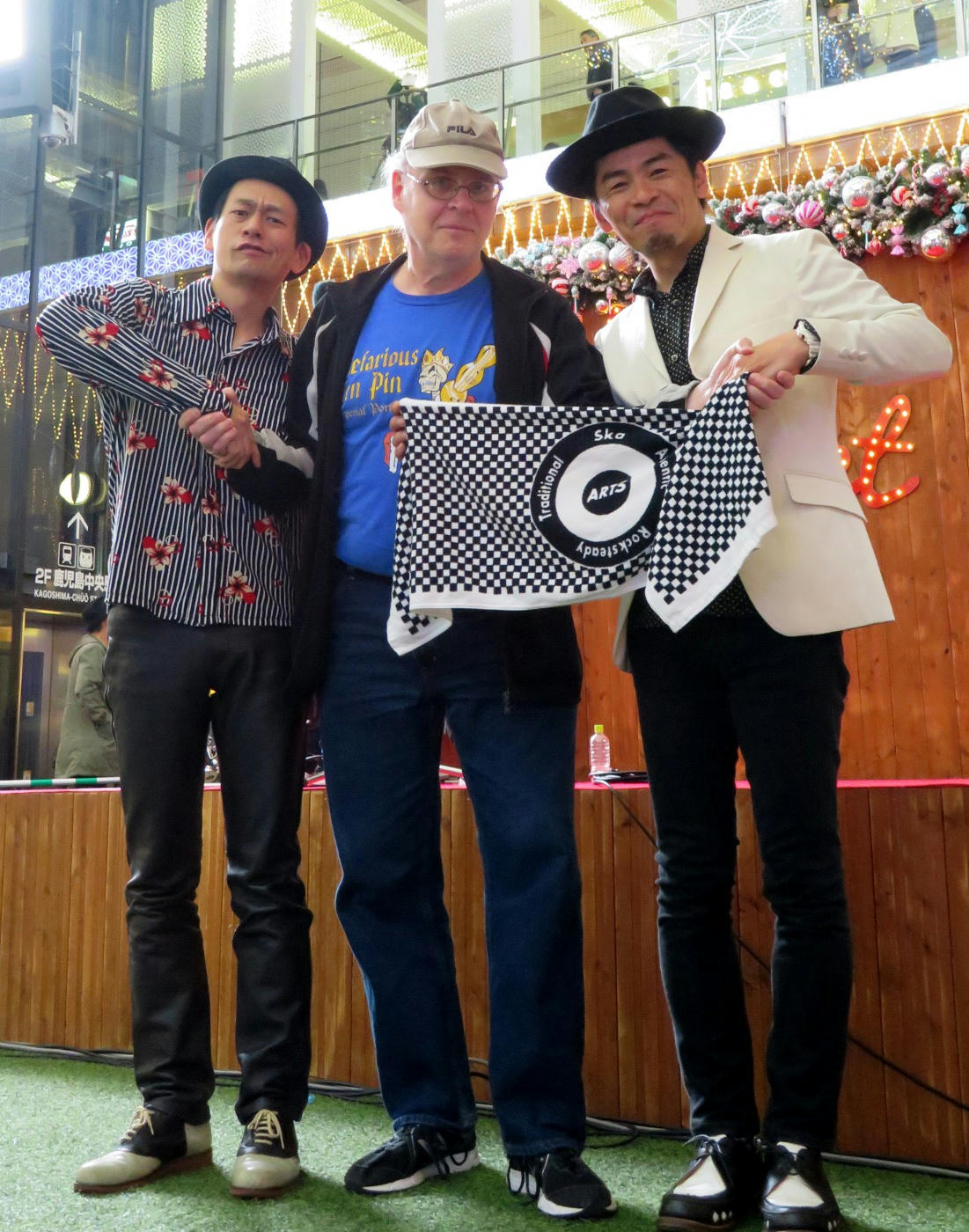 Bon DX and ARTS are both Ska bands, and Bon and his sax player are in both of them. DX has more of a guitar sound, while ARTS is brass-heavy. At the last Bon DX show, I bought Bon's latest ARTS CD, and I've been listening to it when I can over the last couple weeks. Two specific songs from the CD were performed during the set -
Caroline
, and
Go! Ska Go!
Both are great songs, and Bon kind of goes nuts on the trombone on them. They did one encore song, for a 35-minute set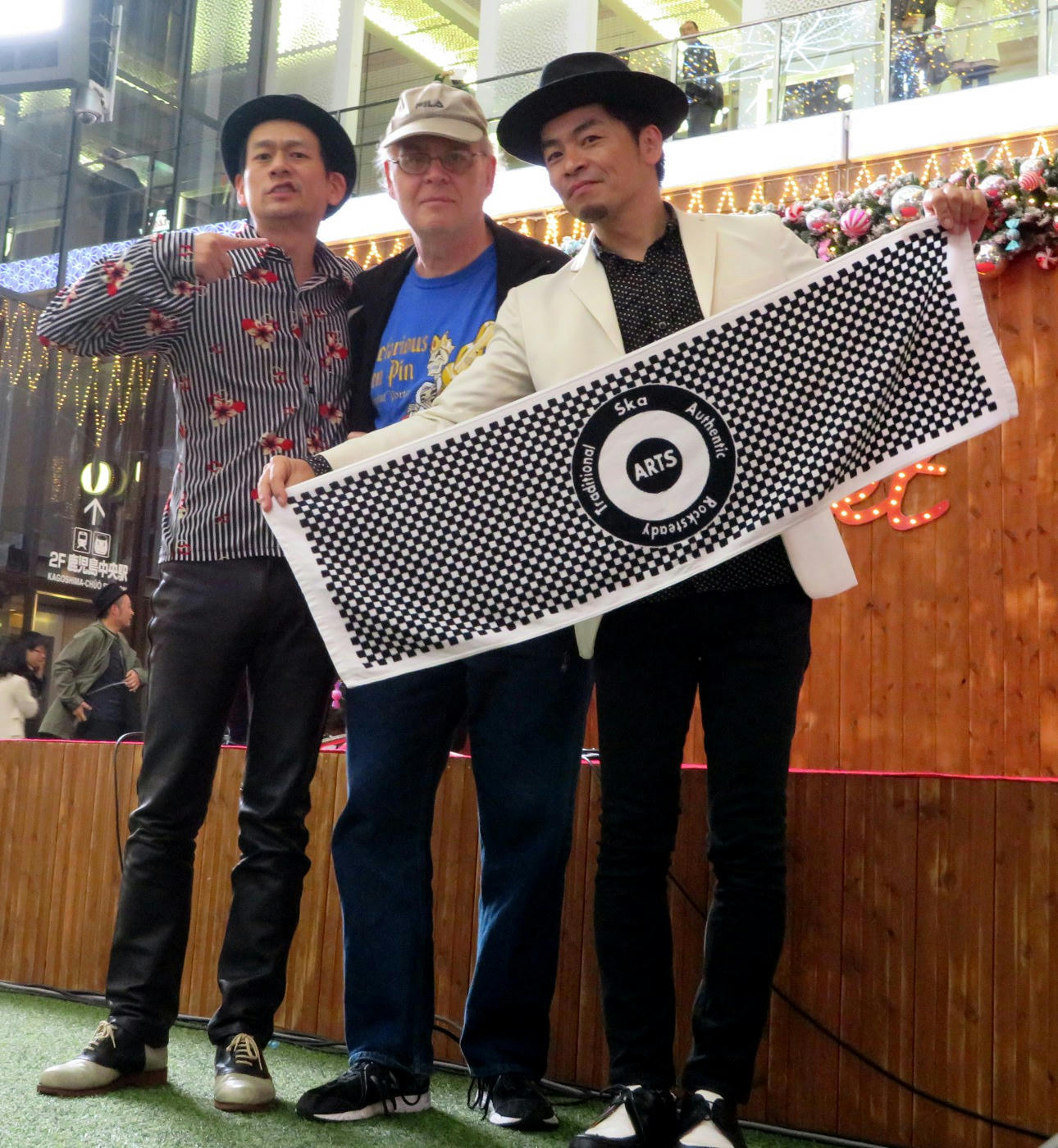 Afterward, the line to buy the ARTS CD was the longest I've ever seen for a Bon show, at a minimum of 20 people. But, he seemed pretty happy to see me at the end, telling me to upload the video files to youtube. Then I got him to pose with me again, along with the alto sax player. Overall, a good night and a fitting end to the one month of music for the Christmas Market. Now, I'm sad that there's nothing else music-wise to look forward to for the next few months.
Direct youtube link for part 1
Direct youtube link for part 2
Direct youtube link for part 3