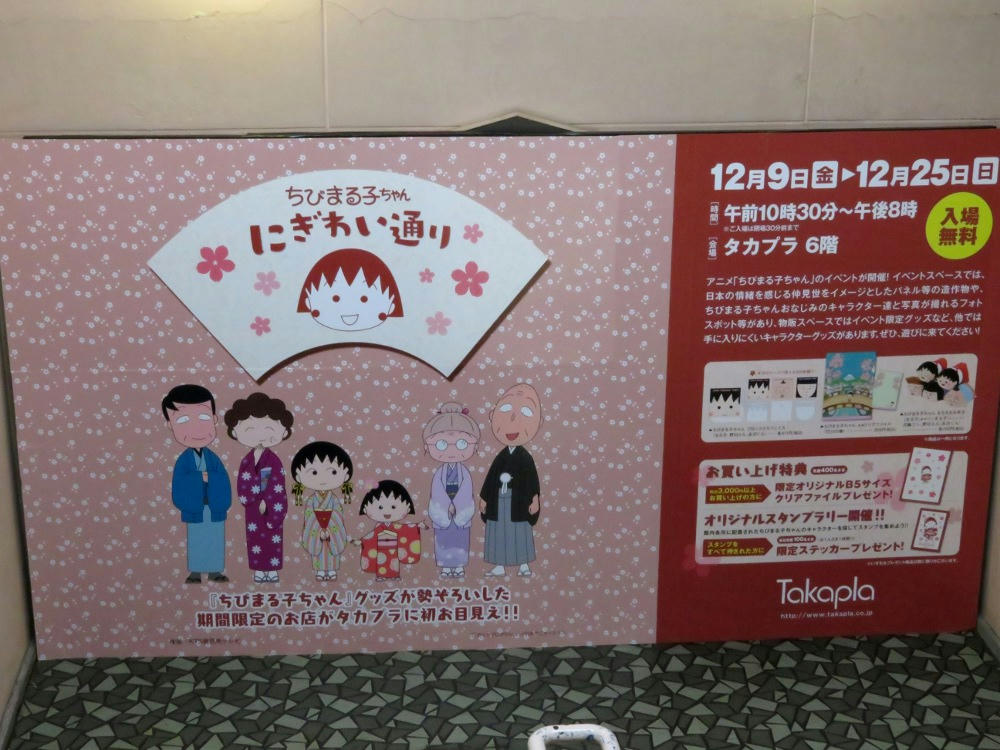 I discovered by accident that the Takapla department store is hosting a new goods shop up on the 6th floor, from Dec. 9th to the 25th. This one for the
Chibi Maruko-chan
TV anime series. If you're not familiar with it, the show centers on a very young girl, Maruko, who is very lazy. Plus, the rest of her family and classmates. It's almost as popular as Crayon Shin-chan, but not as risque.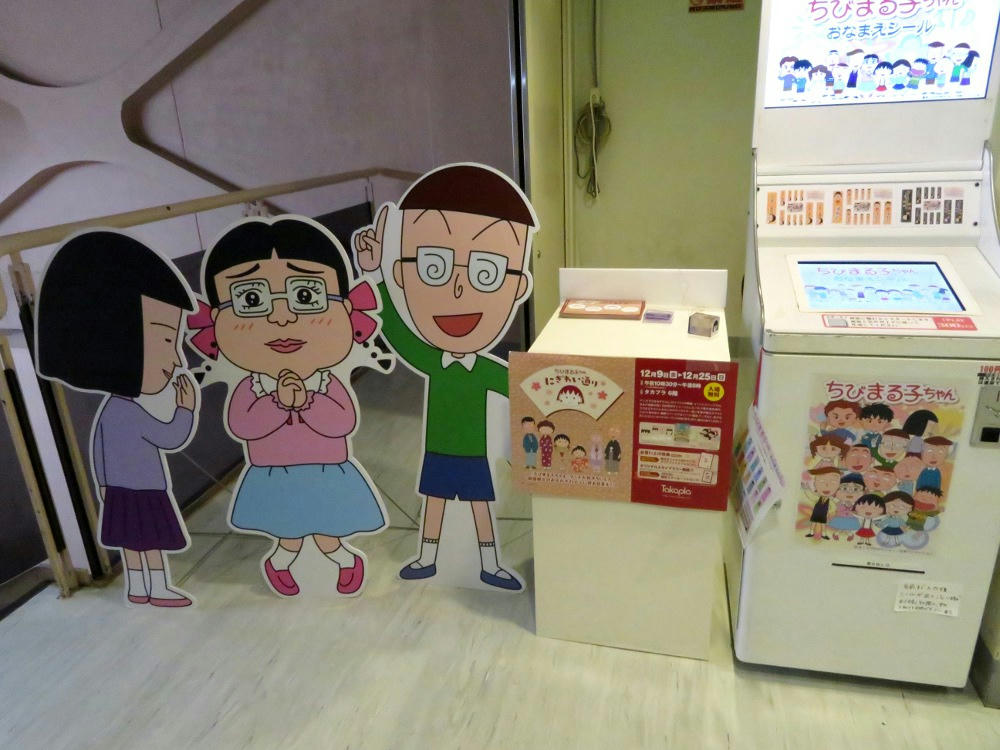 I visited the shop on a weekday, when there was only one other customer there, and she left right after I arrived. The shop clerk said that the place was a lot busier on the weekends. But, everything is so over priced that I'm not sure how much stuff anyone buys.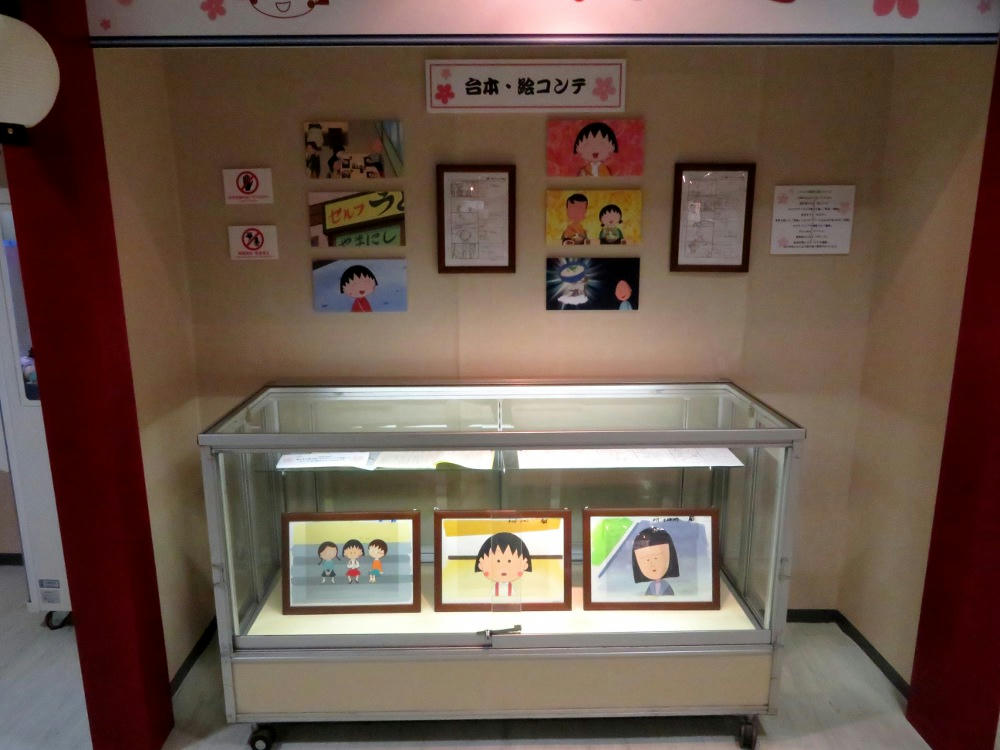 The exhibits included examples of original cel artwork.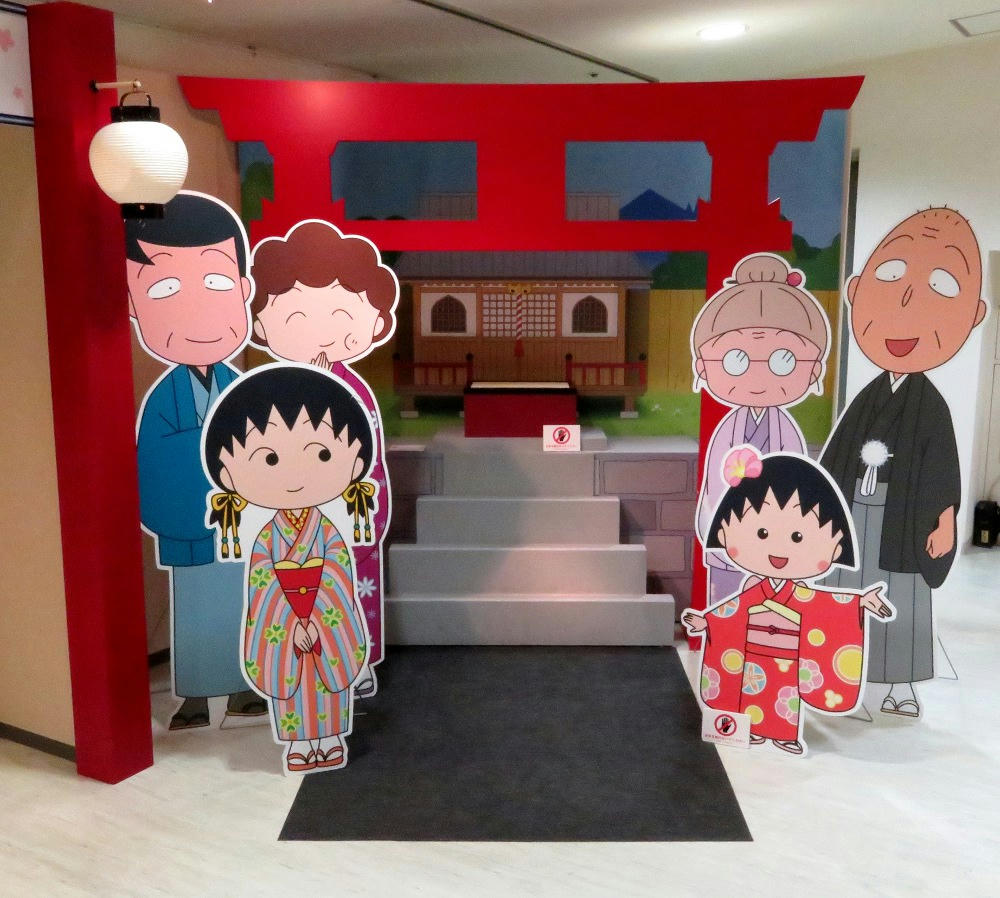 Cardboard cutouts in front of a shrine.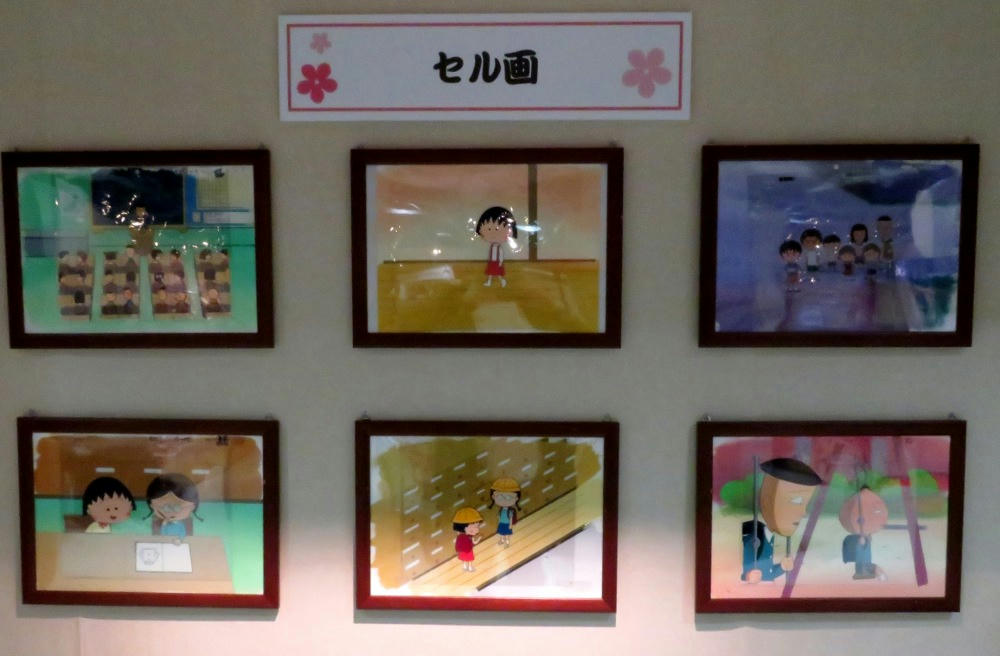 More cel art.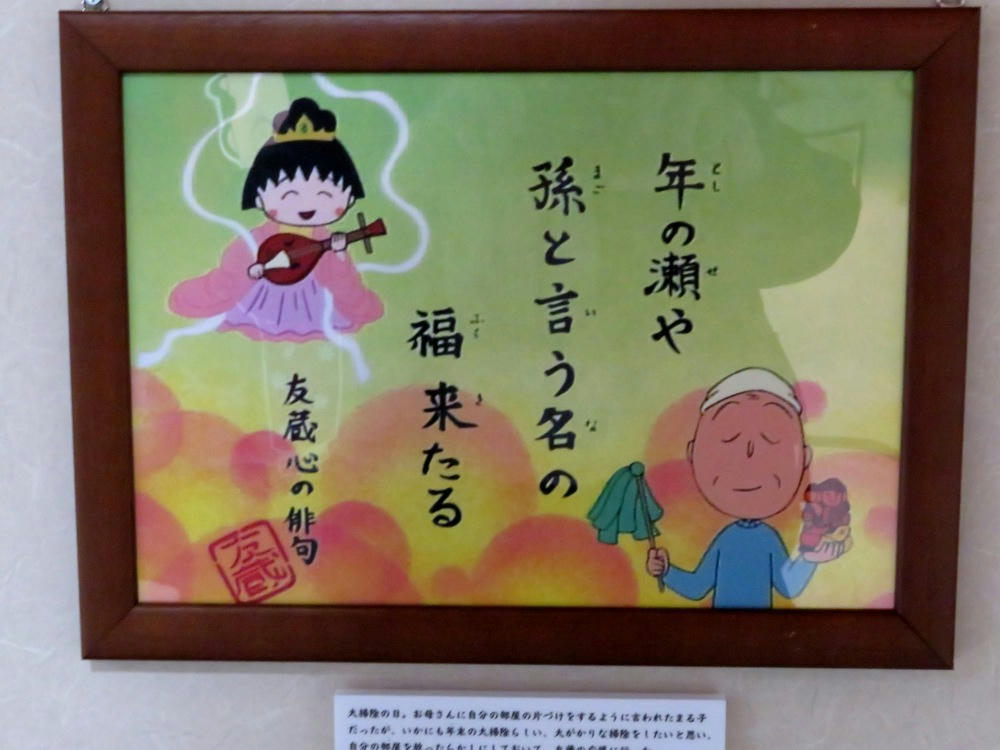 And gag quotations.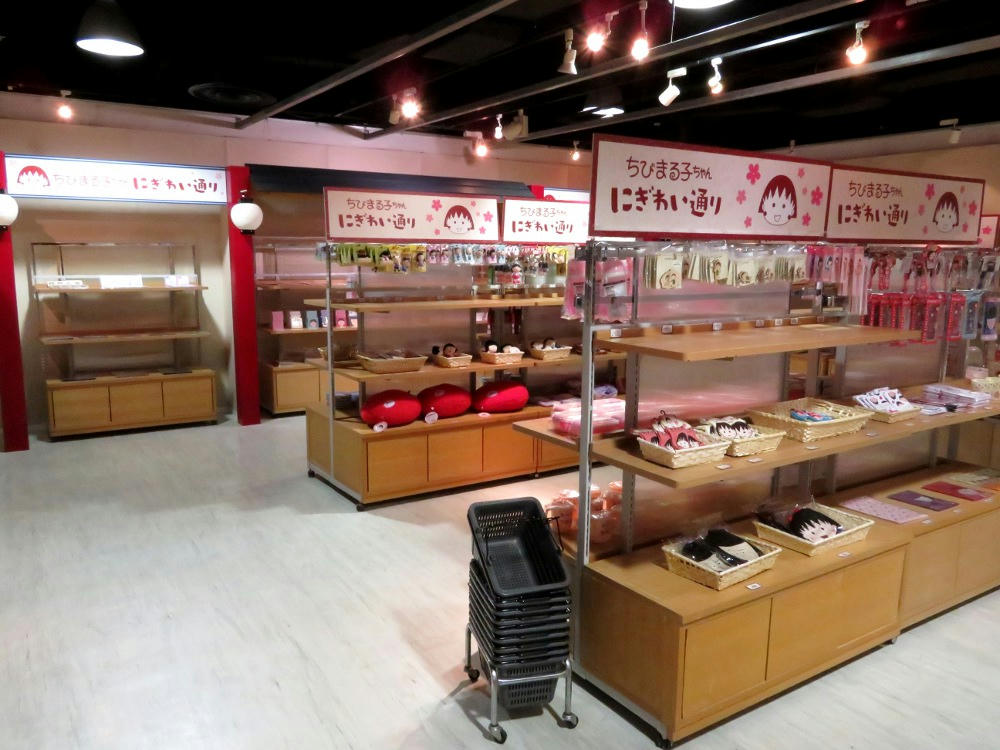 The shop area itself was a lot more barren-looking than other shops have been for past set-ups like this.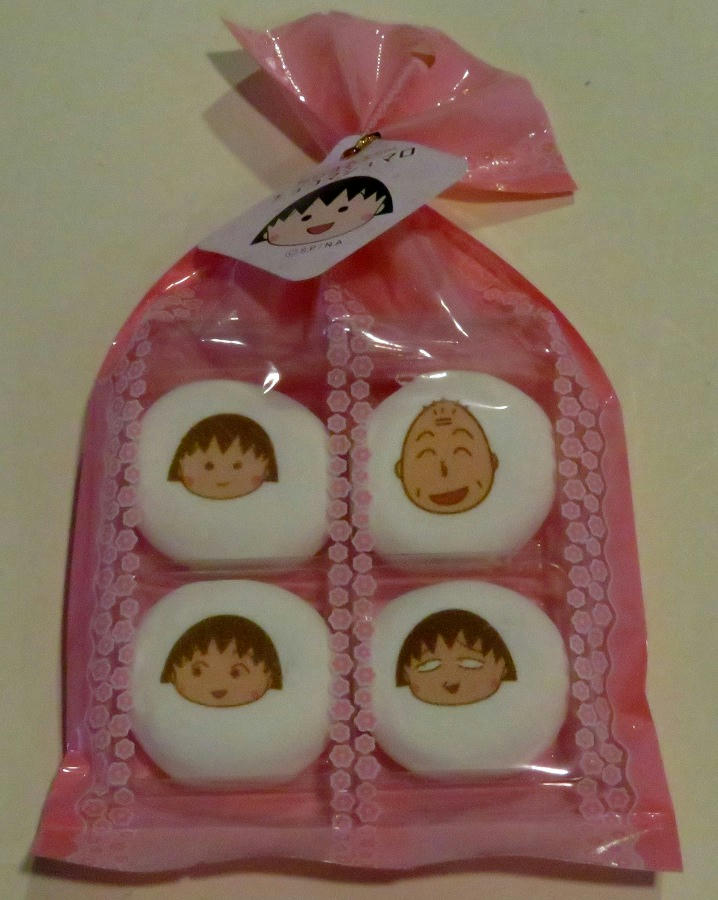 I kind of felt compelled to buy some sort of food product, so I looked for the cheapest thing they had - a bag of 4 small chocolate-filled marshmallows with the character designs printed on them. 250 yen, or about $2.20. Again, over priced. But, they tasted ok.