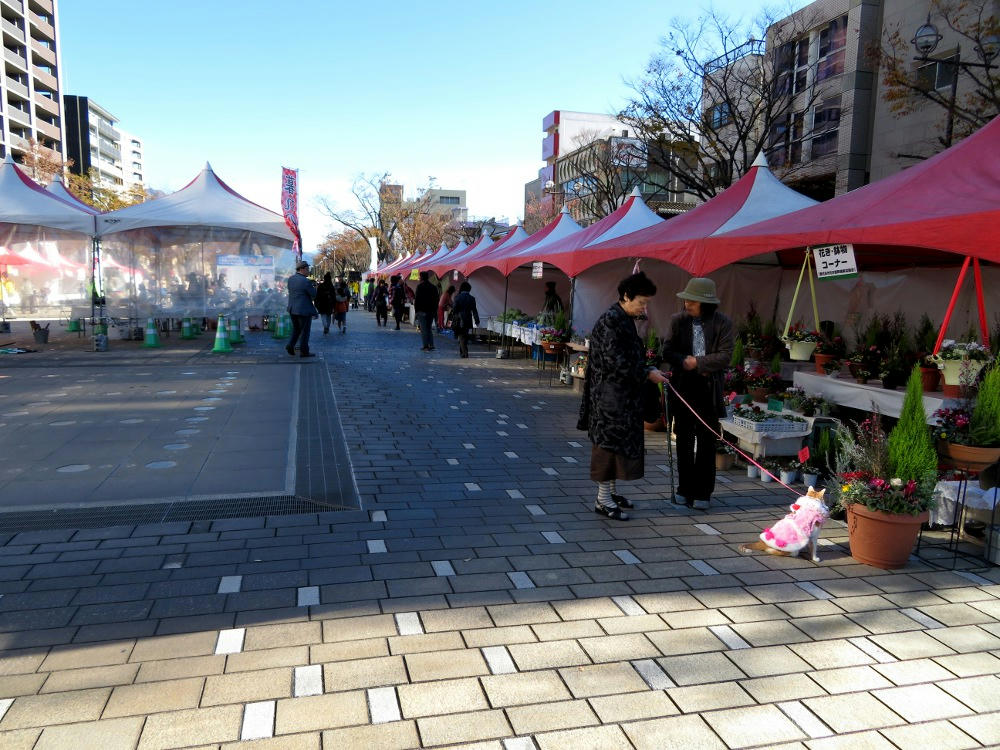 The lights have gone up on the trees along the boulevard in front of City Hall, as part of their "Millionation" (1 million lights illumination) event. They were turned on a couple weeks ago, and I was waiting for their inauguration ceremony. Last year, Myu FM radio MC'd the ceremony and there was live music. Apparently, though, they didn't do that this time. Instead, I guess the local merchants hosted their own "Sunny Matsuri" on Sunday, the 11th, which consisted of food booths, local produce tables, a couple hands-on activities, and a stage.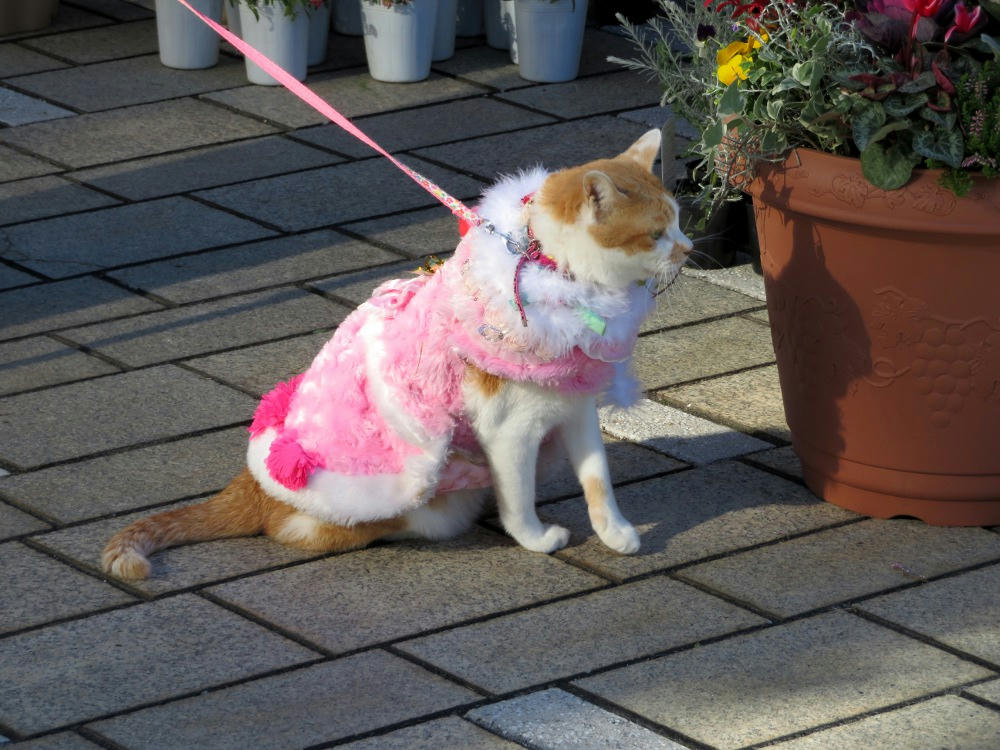 A very patient cat.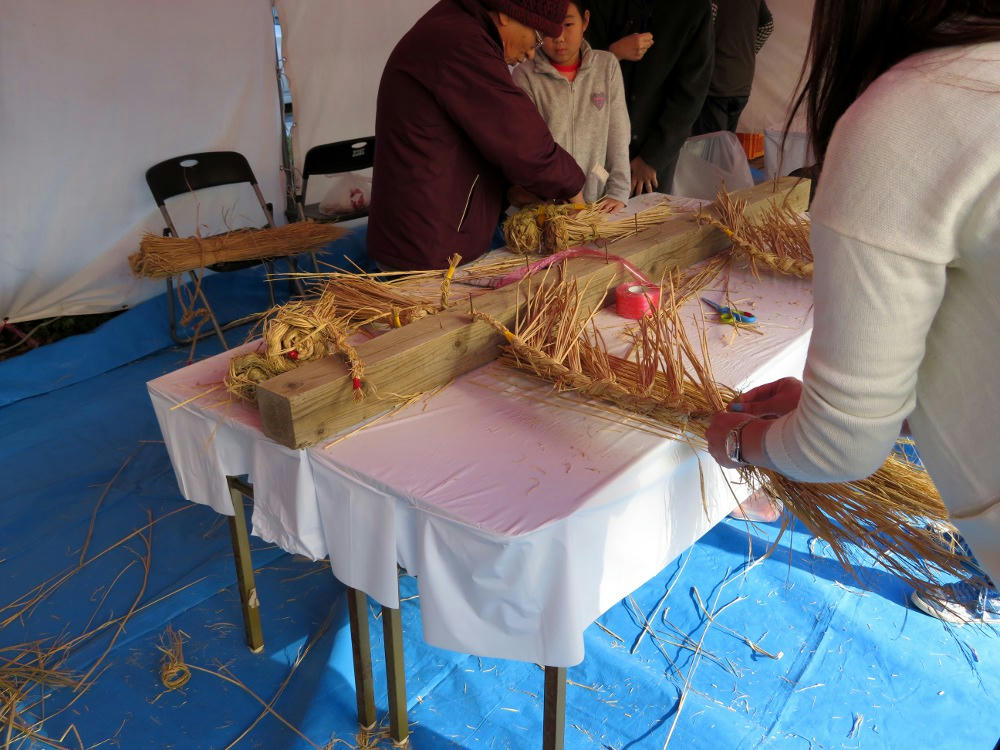 A demonstration for how to wrap straw to make the hanging braids that are strung over doorways.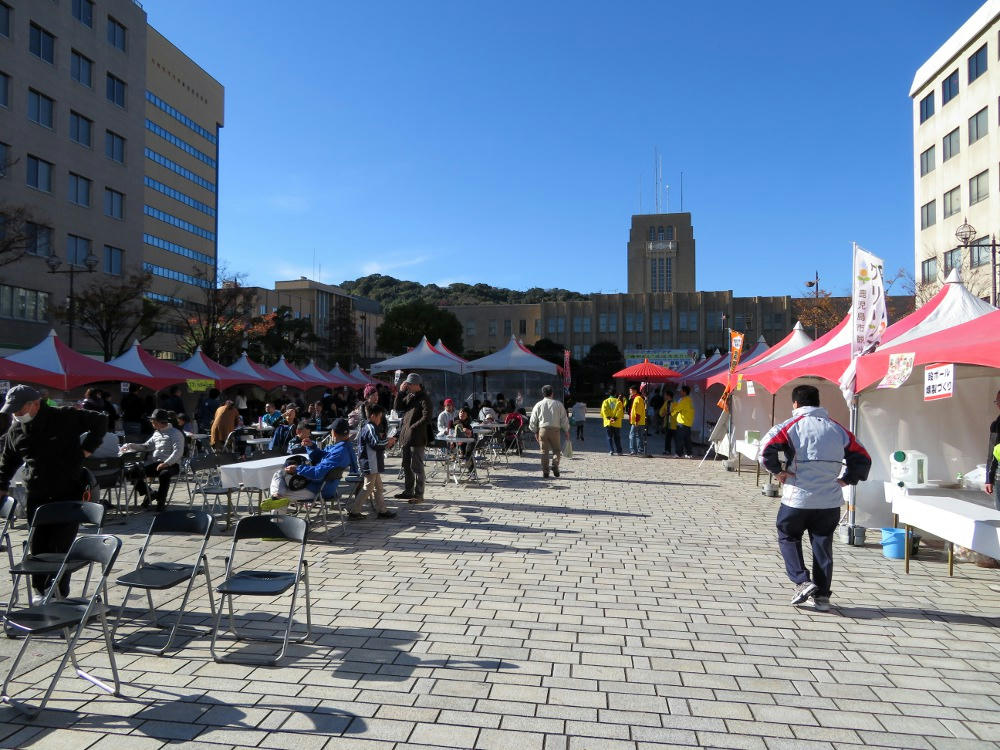 City Hall in the background. Not a lot of people this time, maybe 100 at the moment. Some of the merchants seemed disappointed at the turn out, but the guys running the fried chicken table (a large thigh for 400 yen, which was very good) did good business.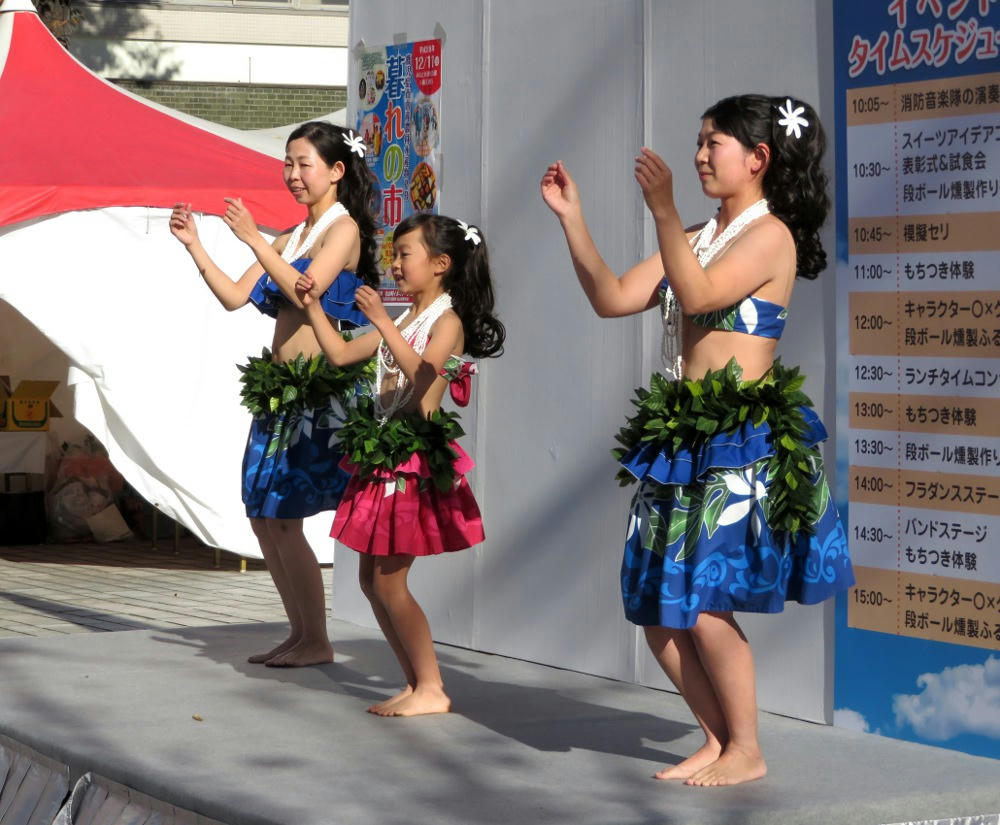 The live stage wasn't that exciting. Mostly advertising for the shops, a couple foamhead mascot character shows, hula dancing (a bit cool, with 50 degree temps.)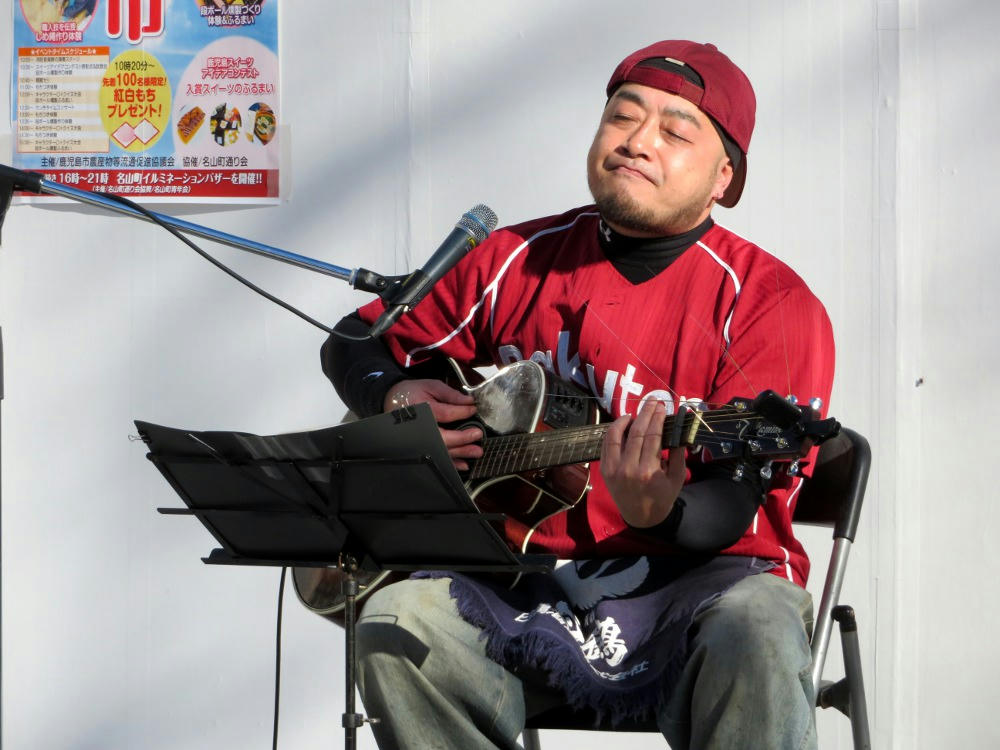 And a small amount of live music. This guy did traditional Japanese folk songs. He's also the owner of one of the restaurants that had a food table here. Nothing worth recording, though.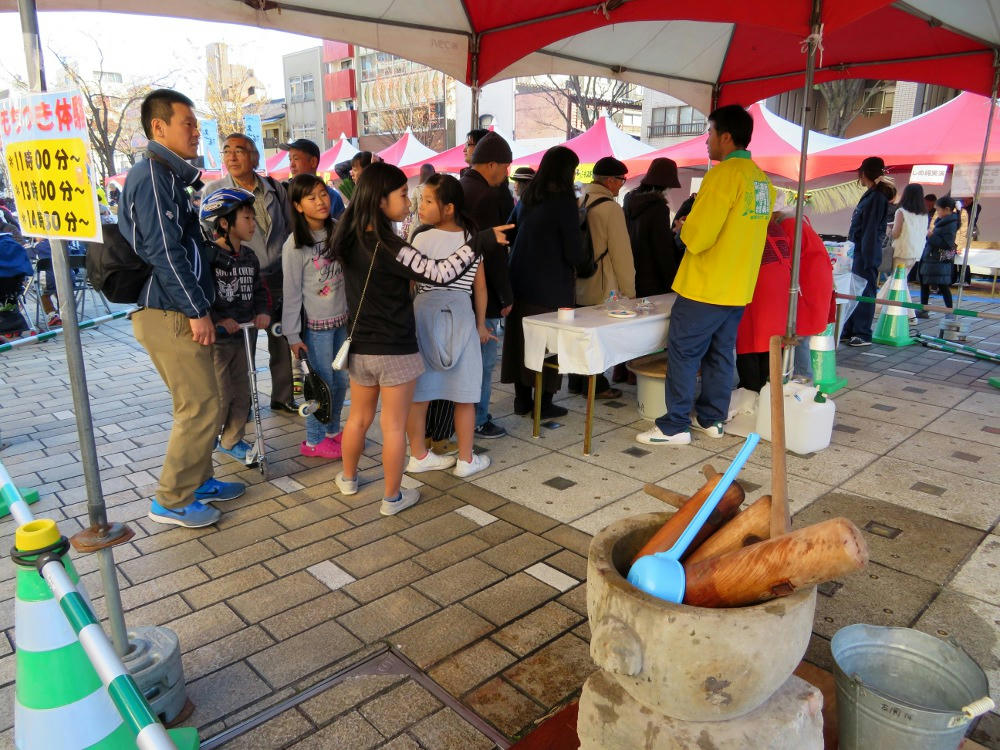 At 2:30 PM, they had "mochi tsuki", where a few of the staff pounded cooked rice into a 3 kilogram (6.6 pound) mochi cake.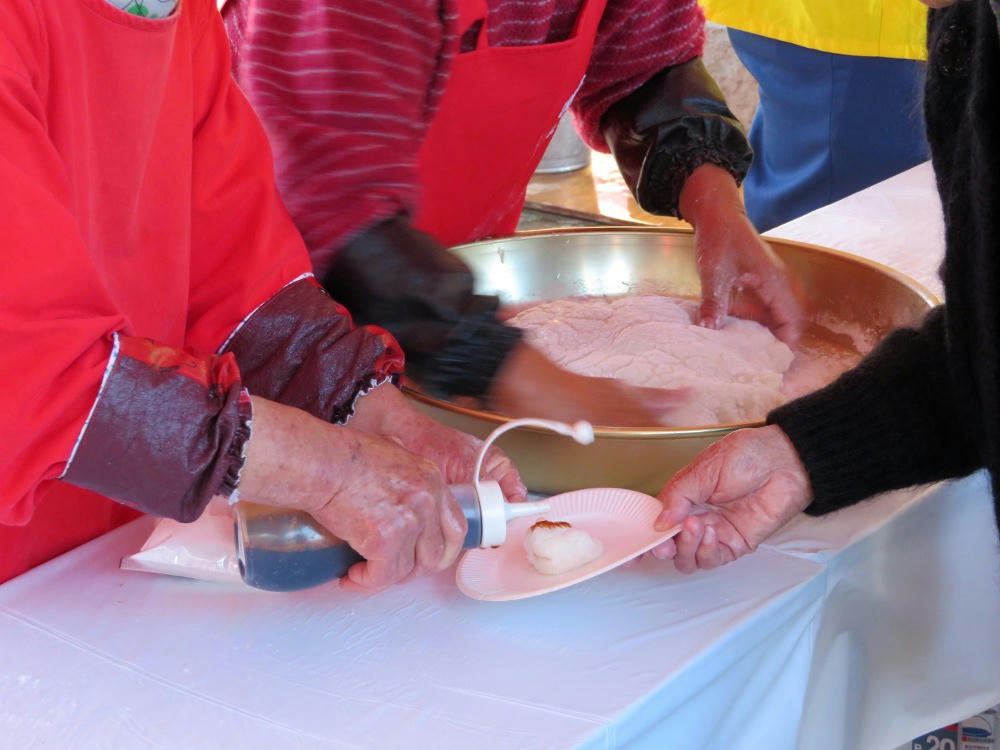 Two of the older women served free mochi to the attendees, with one tearing off pieces of rice cake and batting them into an almost-round shape, and the other pouring a very sweet soy sauce on them. They didn't look all that great, but they tasted good. Normally, mochi tsuki is held on Jan. 1, so this one was a bit ahead of schedule.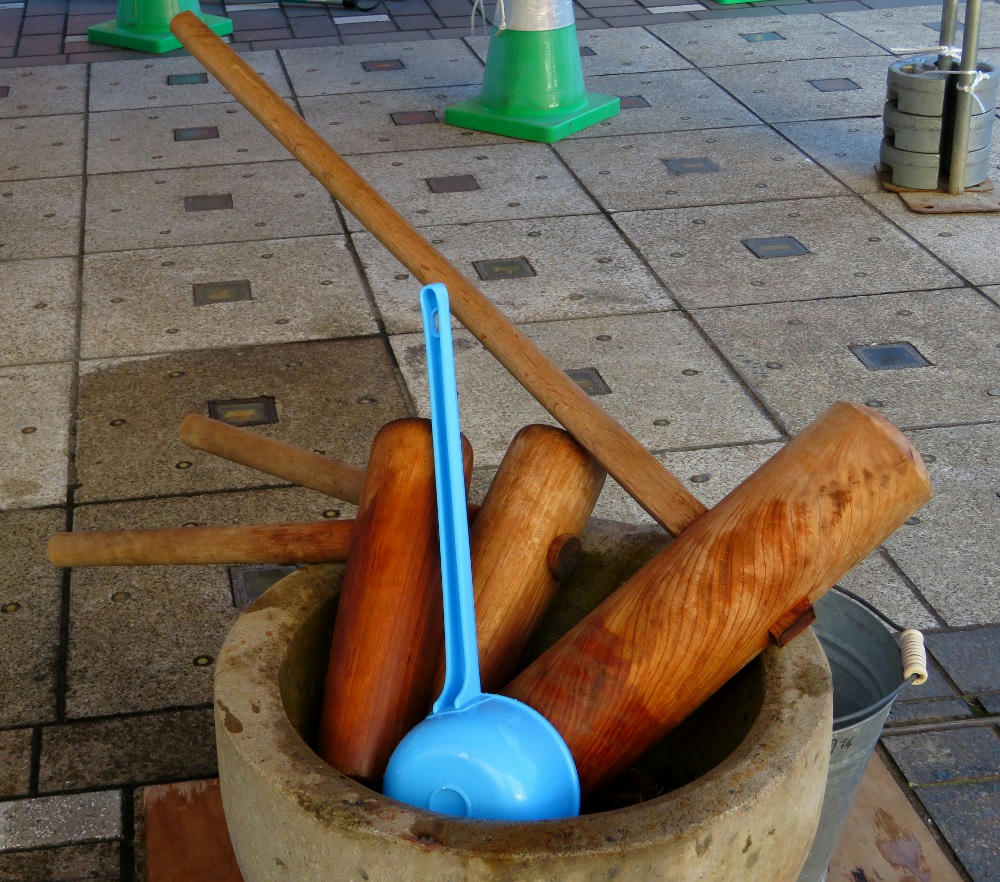 Instruments of rice bashing.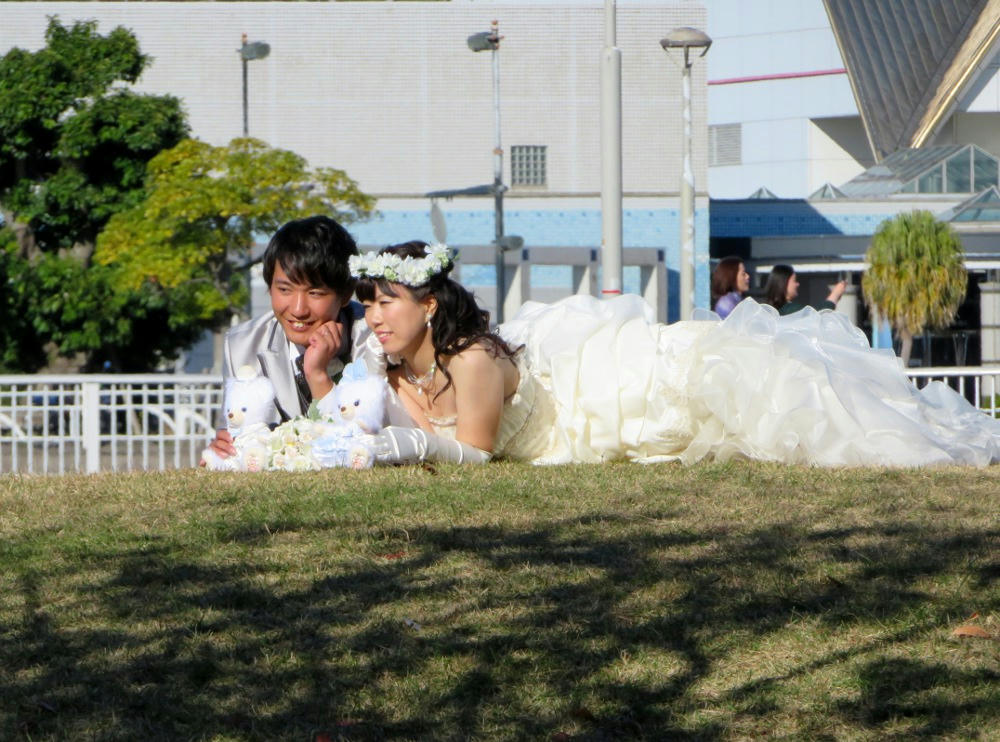 While I was waiting for the mochi to become available, I walked the 6 blocks to Dolphin Port. There weren't any big scheduled activities this time, but I did encounter a bridal clothing fashion shoot. It's either for a wedding planning company, or a magazine ad.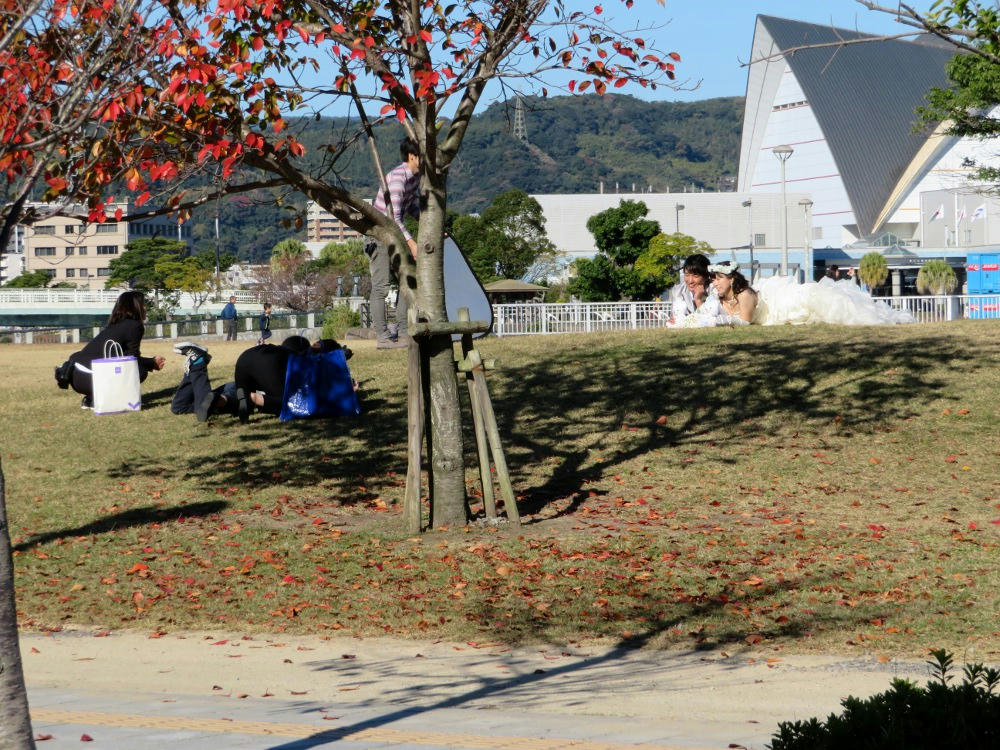 After a little while, I left to cut through Tenmonkan on my way back home. The plan was to spend a couple hours at home on the computer, and then go to Amu Plaza for the Christmas Market live music at 6 PM.