I was at one of the capsule ball dispenser banks a few weeks ago, and I noticed one machine that had LED candles for 300 yen each. Because Christmas was coming up, I decided to get one for the apartment.

You get the candle, which has a plain solid-color body, and 2 wrapper stickers to choose from. Mine had "Merry Christmas" and "Happy Mt. Fuji".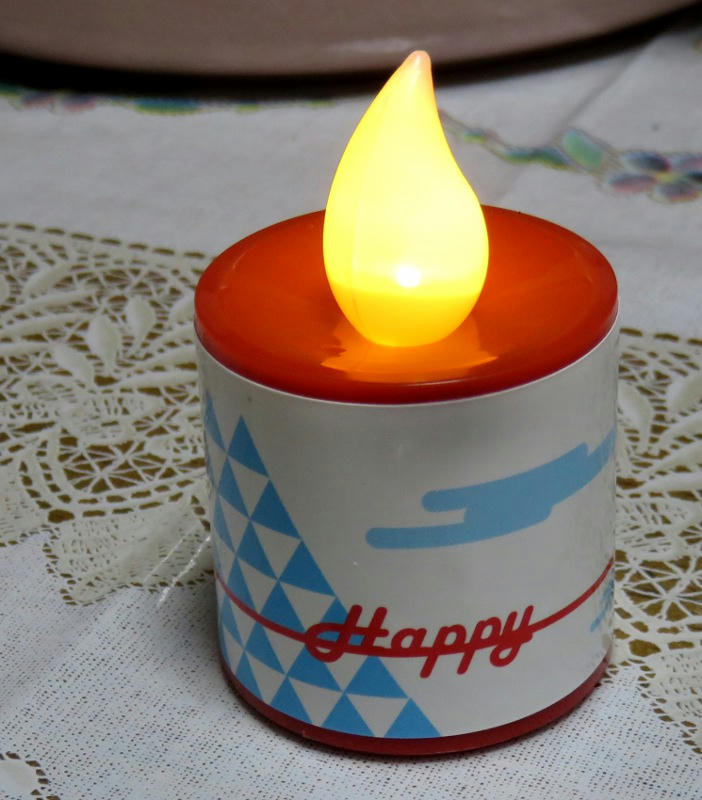 Guess which wrapper I chose.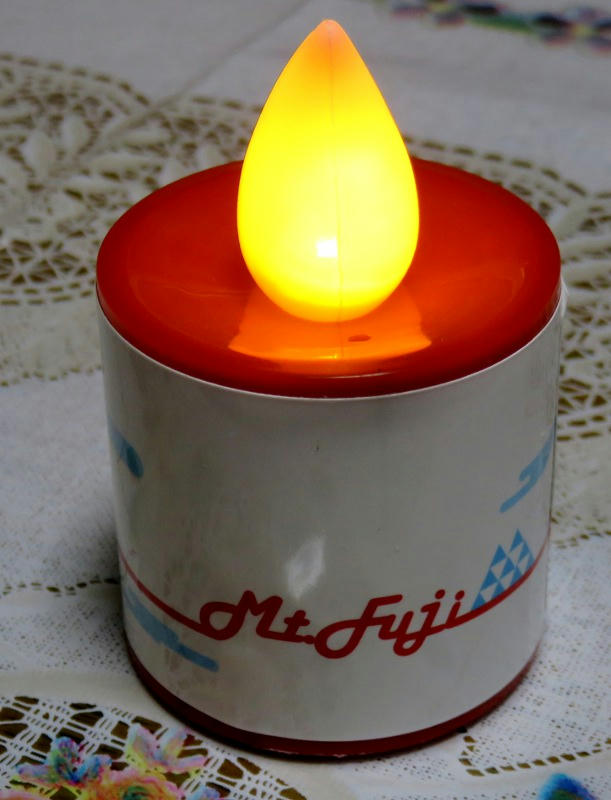 The LED flickers in a way that mimics a candle fairly well. And, there's a microphone at the top that senses when you blow on it, so you can "blow" the LED on and off if you want.