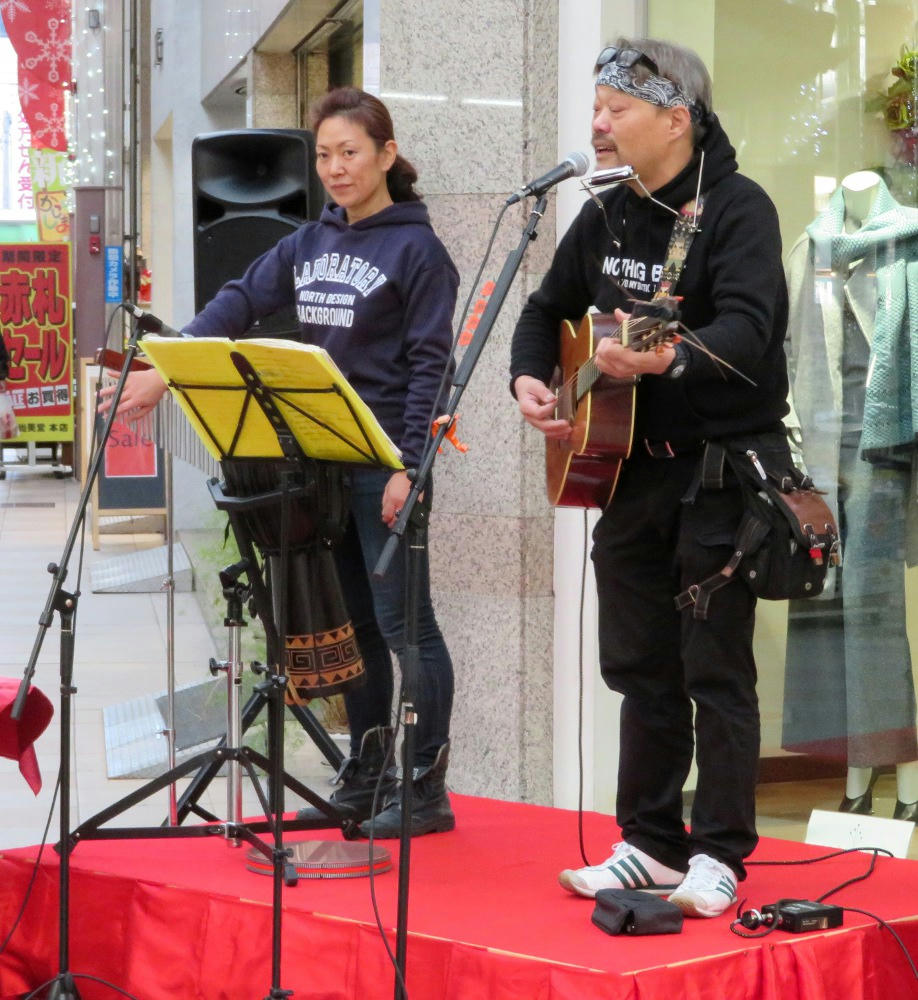 A few weeks ago, I was walking through Tenmonkan and when I went by the bar, Wicky's House, I saw Wicky out front. He talked a bit, and mentioned that he was going to be giving a free performance the weekend of the 9th-11th. I kind of forgot the date.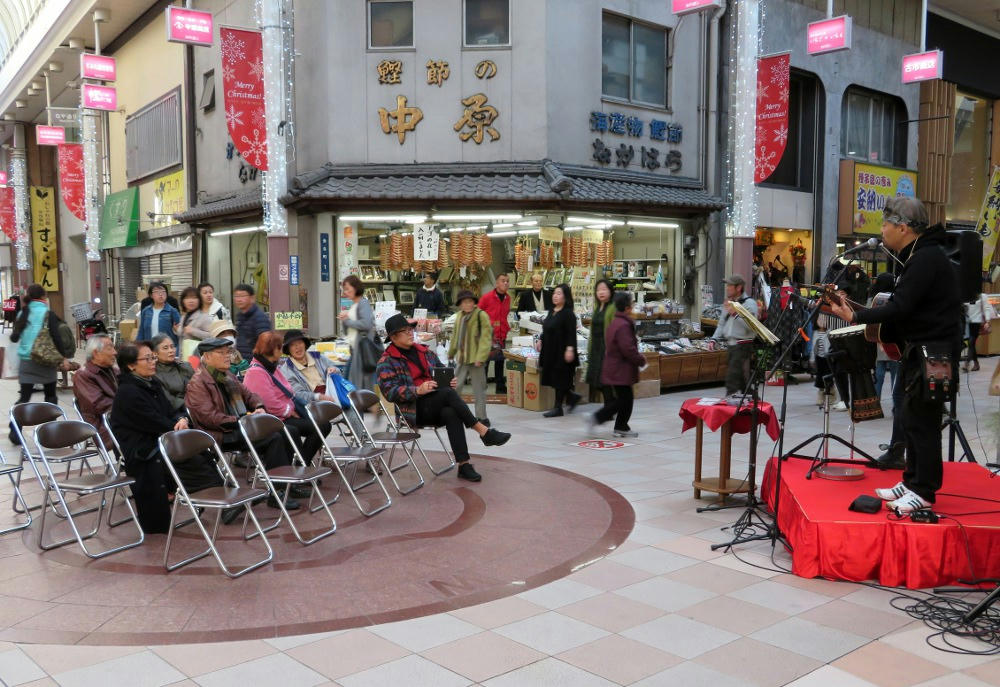 Then, the merchants down at the neighborhood in front of City Hall had their one-day festival on the big boulevard on Dec. 11, and I went there to check it out. Unfortunately, while they had good food, there wasn't as much to watch on their performance stage. So, at about 2:45 PM, I headed back to Tenmonkan with the intent of going home for a couple hours and then continuing up to Amu Plaza for more of their Christmas Market.
However, as I was going through Tenmonkan, I heard familiar music, and veered over to an intersection of the walkways near the Yamakataya department store, where I found Wicky and his partner playing on the makeshift stage set up at the corner. I took a bunch of photos to have ones to cherry-pick, and recorded two of the songs. The first is a cover of Southern All-Stars, (Wicky is a big fan of theirs). The other was an original song he wrote to cheer on the Kagoshima United soccer team. This one, plus "Motto," written by my favorite Ska band leader, Bon, have been played in the stadiums during United games.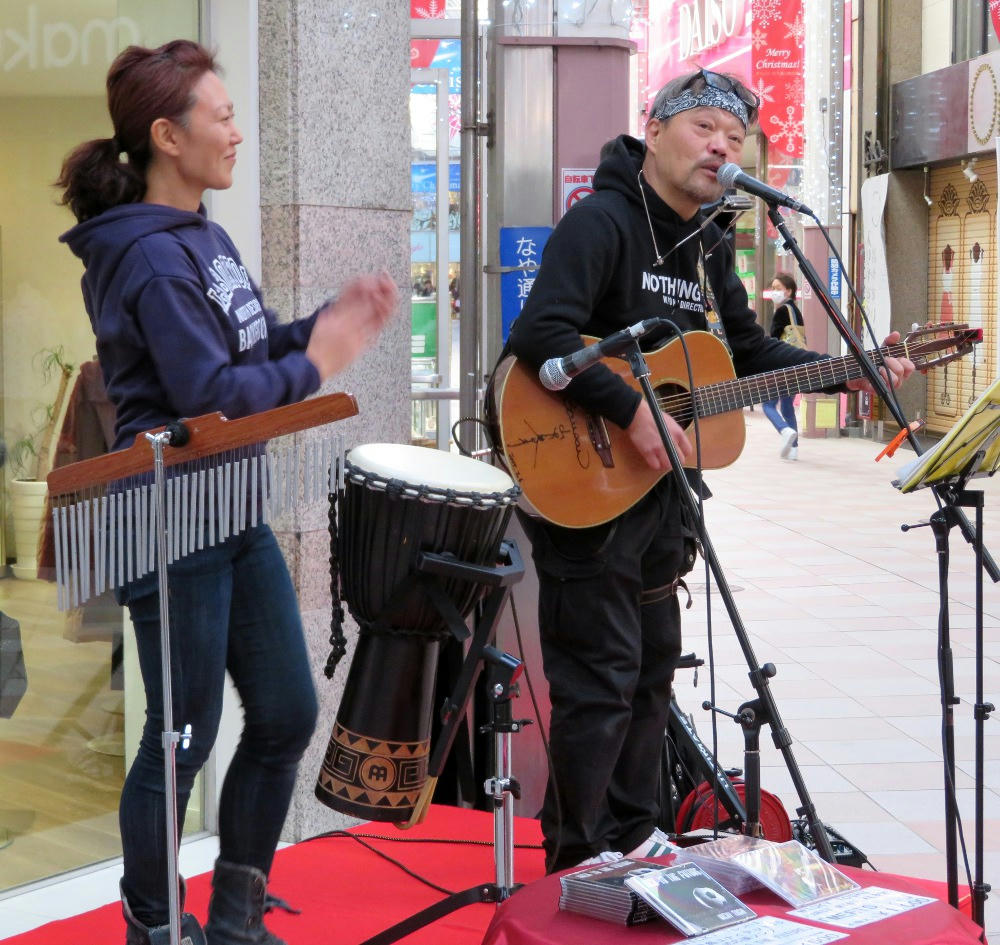 It was good music, and I had fun listening to it. Afterward, I bought Wicky's new CD. It only has 4 songs, and he's selling it for 1,000 yen, but I'm happy to help him out. Then, I went home, got on the computer, and went to Amu Plaza for the 6 PM set.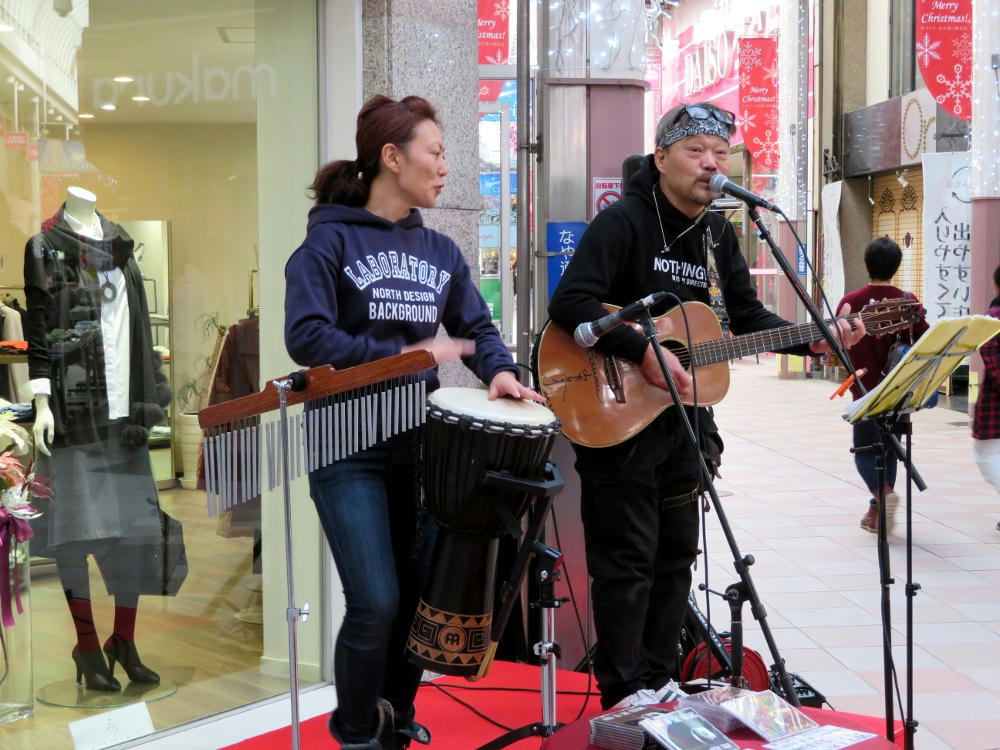 Direct youtube link