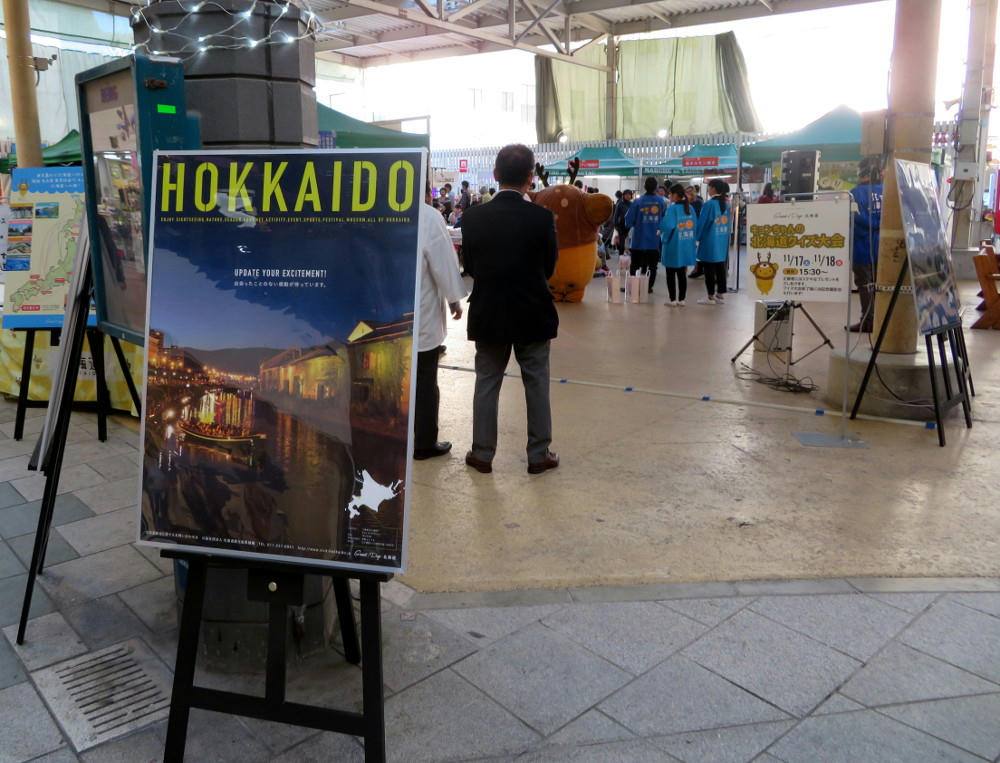 Yamakataya had a "Hokkaido fair," which is basically when they dedicate the entire top floor of their main department store building to tables of people selling fish, wine and other Hokkaido produce. This resulted in kind of an overflow event in the open space in front of Lotteria, where people were also selling honey, fish, and stuffed polar bear dolls.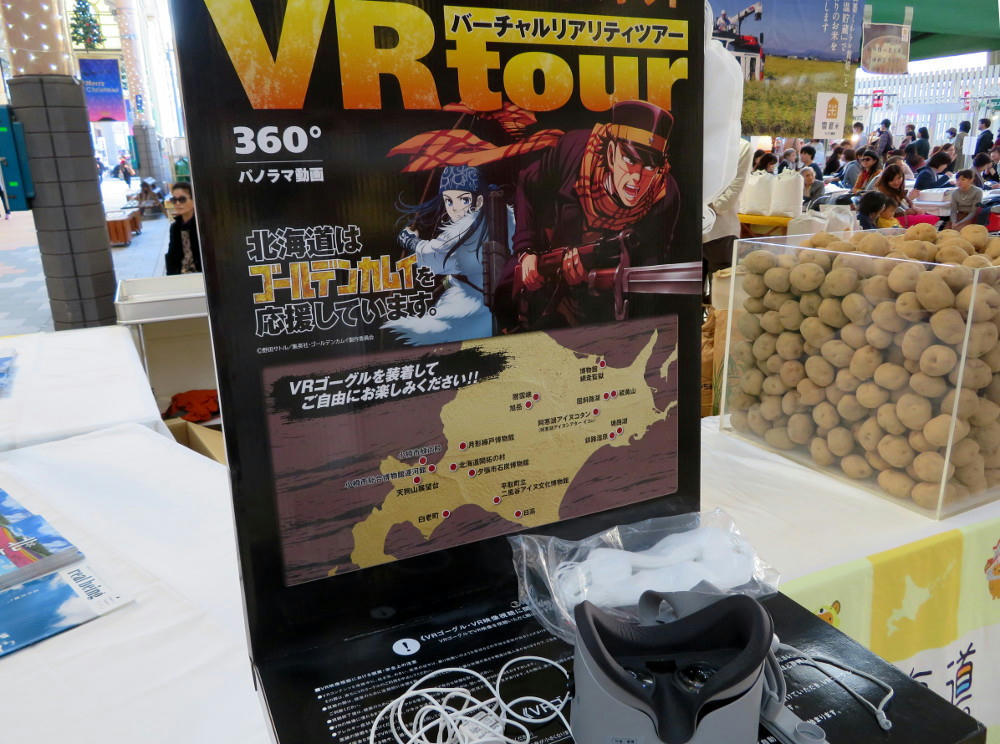 They had VR goggles for viewing a 360-degree "VR tour" of Hokkaido featuring characters from the
Golden Kamui
TV anime series. I had to work from 4-9 PM on Saturday, and was on my way to the school when I got here at 3:45. That didn't leave me any time to try on the goggles, and I didn't come back here on Sunday. I assume this isn't going to be a one-shot thing, so the next time I see a VR tour, I'll check it out. (On the other hand, I don't have any interest in
Golden Kamui
, so there was no compelling reason to view the tour at that time.)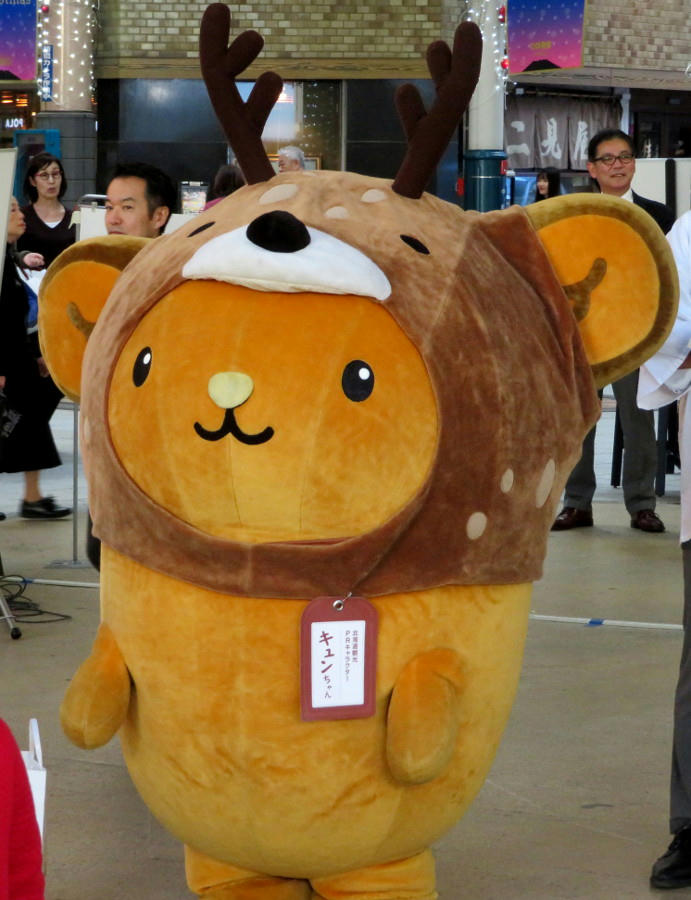 There was a big announcement event, where the sponsors debuted Kyun-kun, a deer-themed foamhead mascot. They had close to ten officials there for the announcement, so I guess someone, for some reason, thought this was a big deal. Say "hi," Kyun.