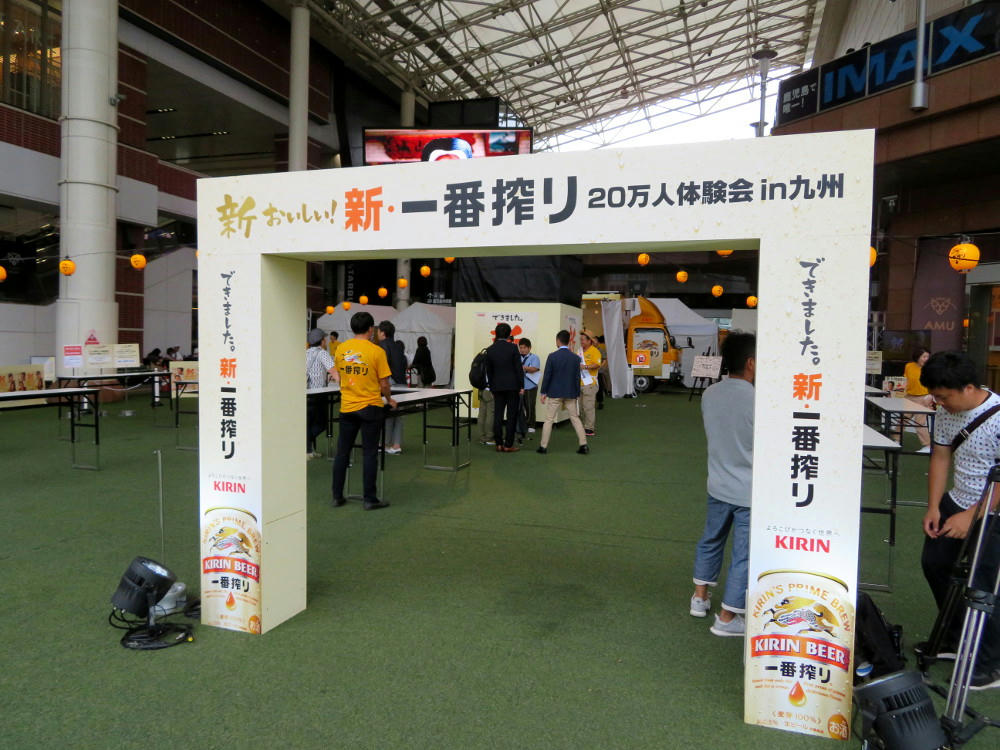 On Saturday, the 15th, Amu Plaza hosted a one-day beer event by Kirin. Kirin has this brand they call "ichiban sabori". There doesn't seem to be a good translation, except maybe for "number 1 hoppy/refreshing". To promote "shin-" (new) Sabori, they had their "200,000 people in Kyushu" tour.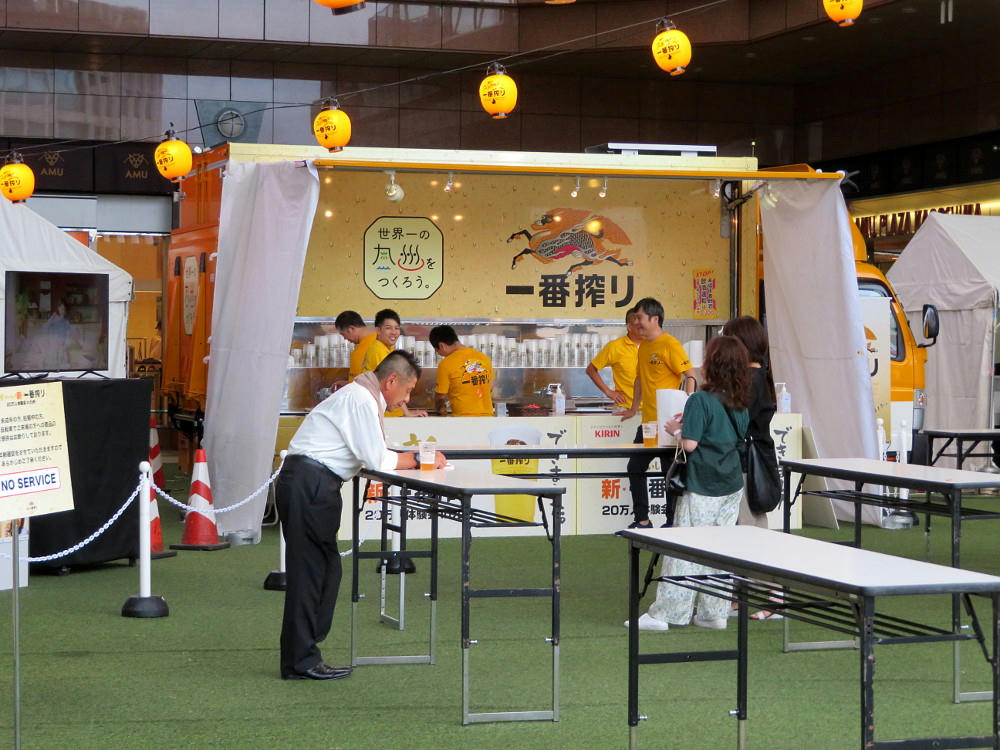 The idea was that from 11 AM to 9 PM, you could buy a plastic cup of beer (maybe about 12 ounces) for 300 yen ($2.75 USD) (beer is more heavily taxed in Japan than other forms of alcohol, and is fairly expensive by can in supermarkets, so 300 yen for a cup of draft beer is in keeping with other pricing) and a small bag of snack rice crackers and peanuts.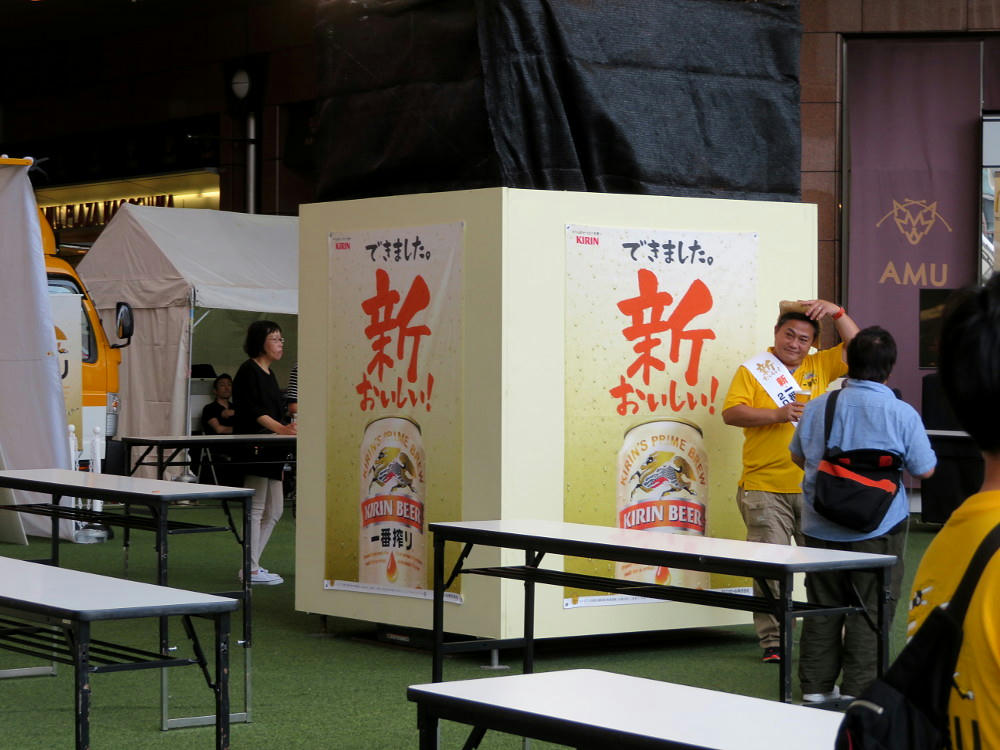 Then, if you uploaded photos, or comments to Line (kind of like the Japanese version of Twitter), the guy in the yellow shirt in the above photo would give you two half-cans of beer for free. I don't have a smartphone, so I wasn't eligible for this part of the campaign.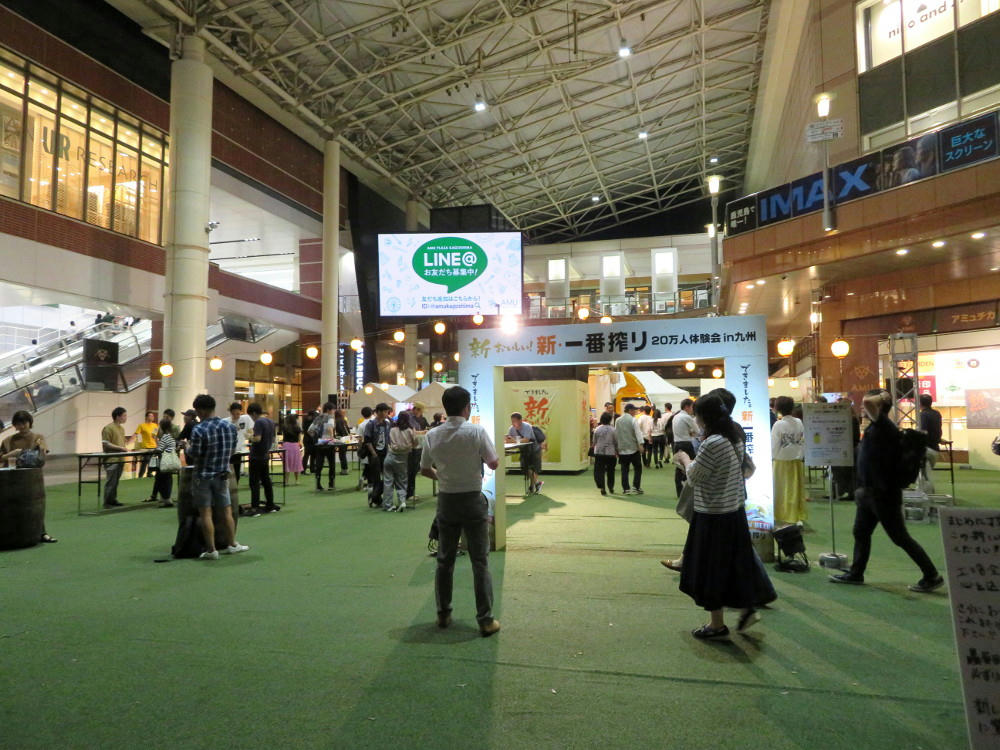 I had to work on Saturday, so I swung by Amu Plaza while I was doing my milk shopping for the week just to take a few photos for the blog, before going to the school. My last lesson ended around 7:45 PM, so I walked the mile to Amu Plaza, and arrived about 8:15. There were maybe 30 people at that point. I got a beer, and the snack rice crackers, and finished them off before going home for dinner.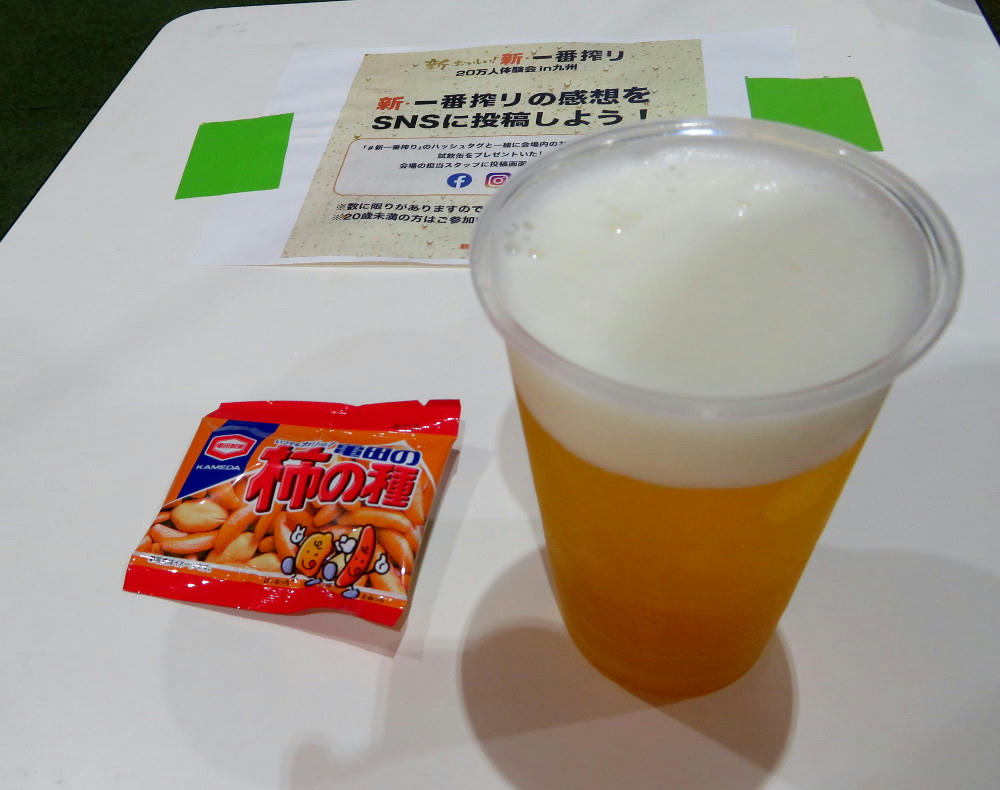 It's ok beer, kind of silky and tastes a bit like grapefruit. Nothing all that special, but definitely better than most of the big U.S. brand stuff. While I was standing around, one guy and his friend posted to Line, and got two small half-cans each. The announcer claimed this was a 500 yen value, but that's awfully over-priced. I have no idea why Kirin didn't make this a 2-day thing. That would have made more sense...