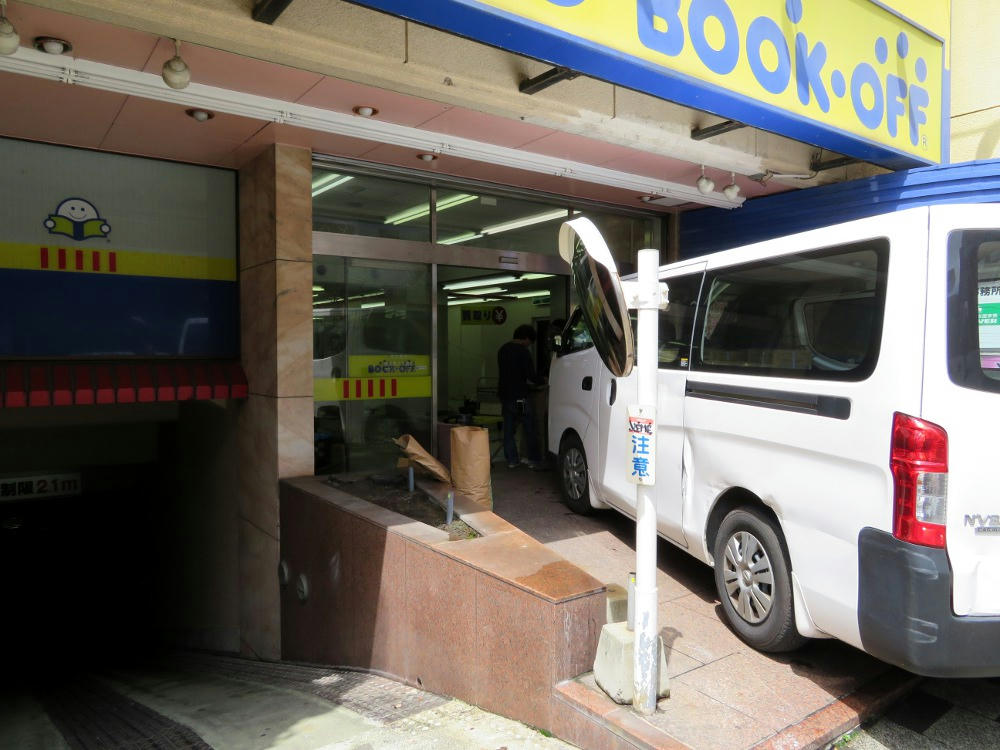 The Book-Off used books and games store closest to me, in Tenmonkan, closed for 3 weeks for remodeling. The last time they did this, about 3 years ago, they went from filling up the first three floors of the building, down to only occupying the first 2 floors. One of the other Book-Offs, about 2 miles away, underwent remodeling 2 years ago, then closed completely last Fall, so it kind of looks like the chain's owners aren't really sure of the best way to attract paying customers anymore (they attract a lot of people, but those are the ones that only stand and read manga for hours at a time and never buy anything). I like this location because it's close to the apartment, and this is where I get most of my used Nintendo DS games.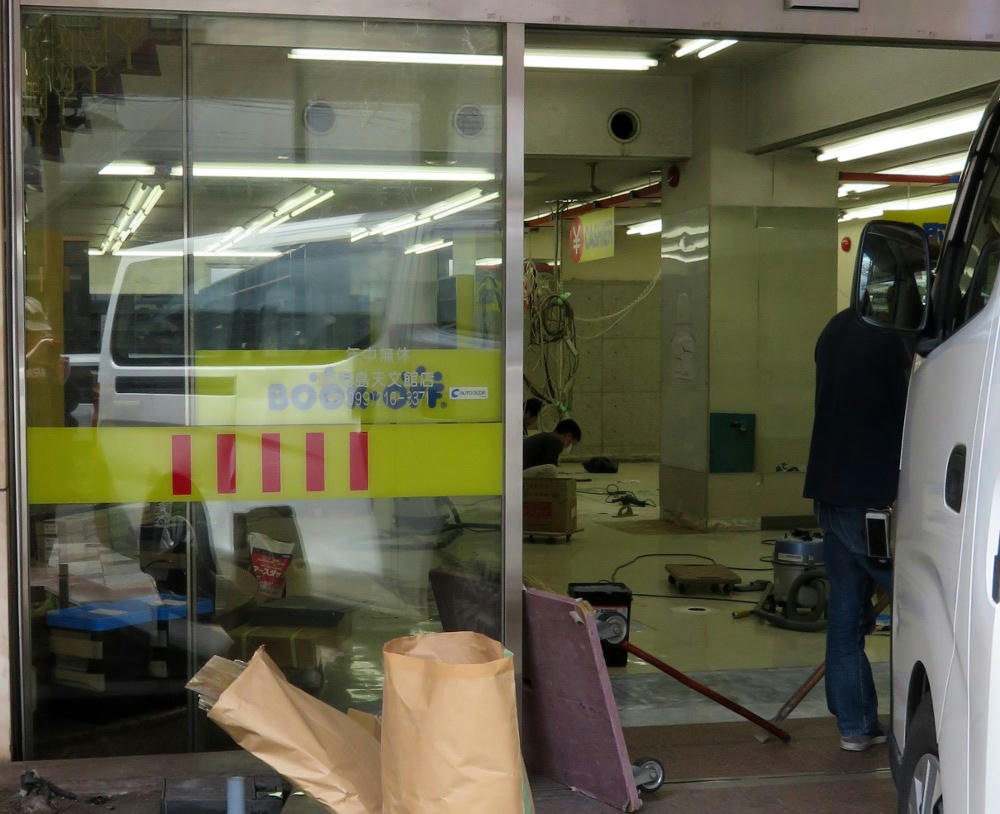 I'm hoping this isn't a portent of things to come. On the other hand, the notice on the front of the building said that this location with reopen on the 29th, and there was a mention of another store that will open on the 20th. However, when I went back here later when the shutters were down, the notice was missing. So, I don't know the address of the new place.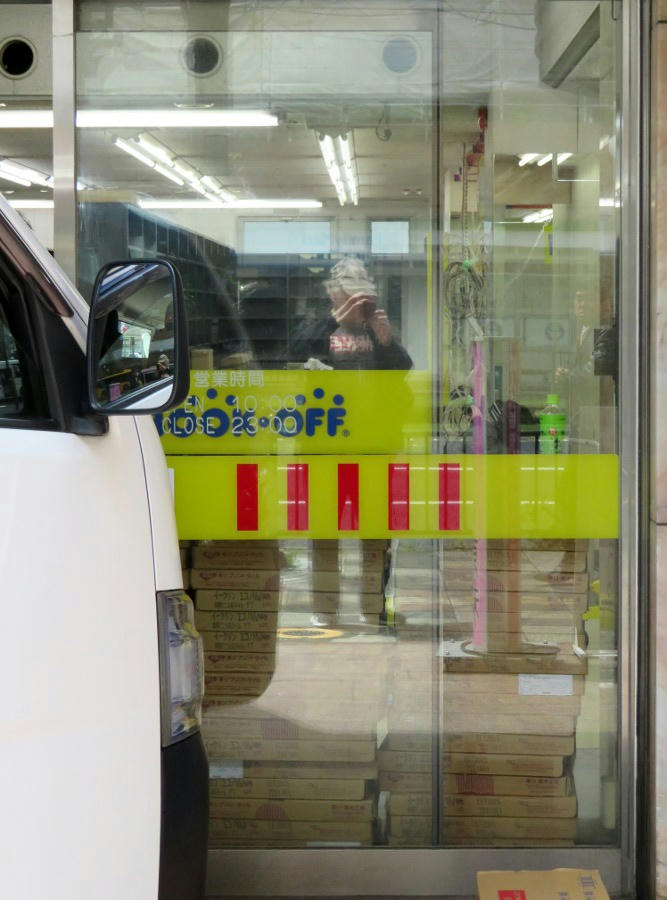 The main big shelves are still in place, but the smaller shelves that had the video games are gone, as is the display case that had the used game consoles and hand-held and tablet computers and smartphones. The cashier island at the far right-side wall has been completely gutted. There's a lot of electrical cabling hanging from the ceiling, too. Not taking any bets as to what the new layout is going to look like, though...