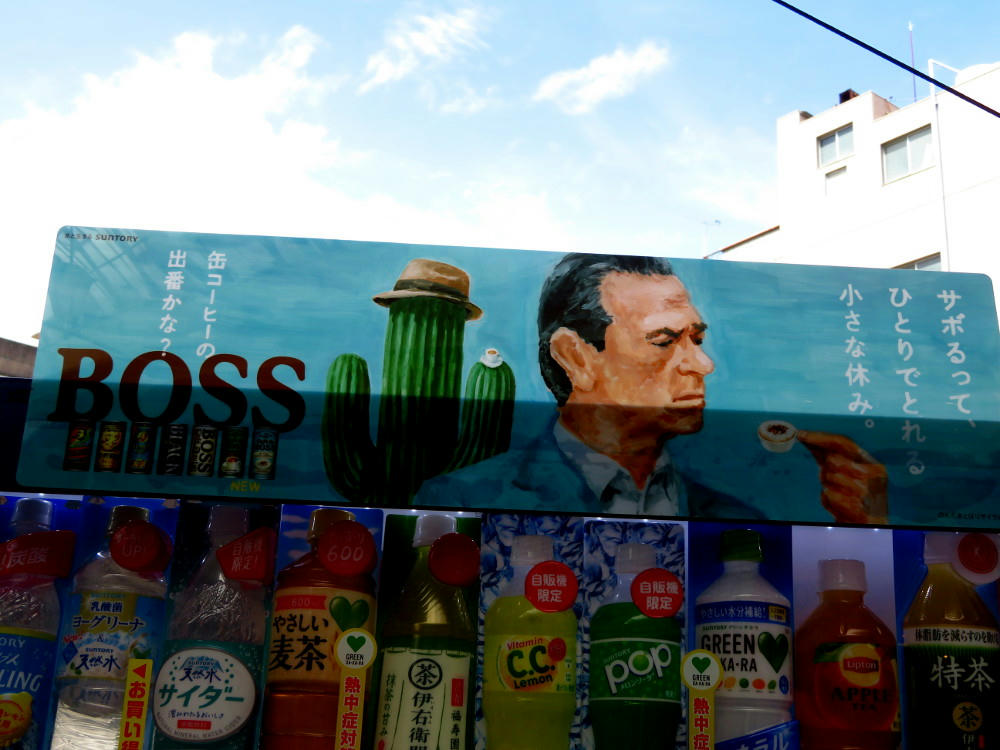 Boss can coffee loves Tommy Lee Jones for his exhausted, rugged everyman look. This latest ad campaign makes a little less sense than normal, though.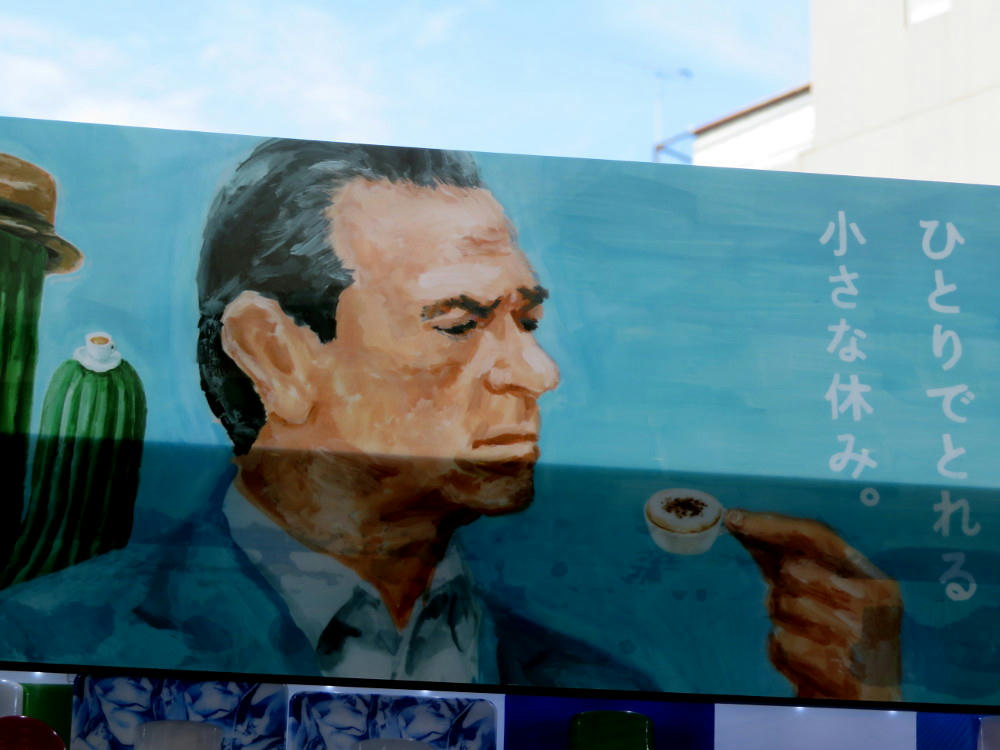 "When you want to have a short break by yourself."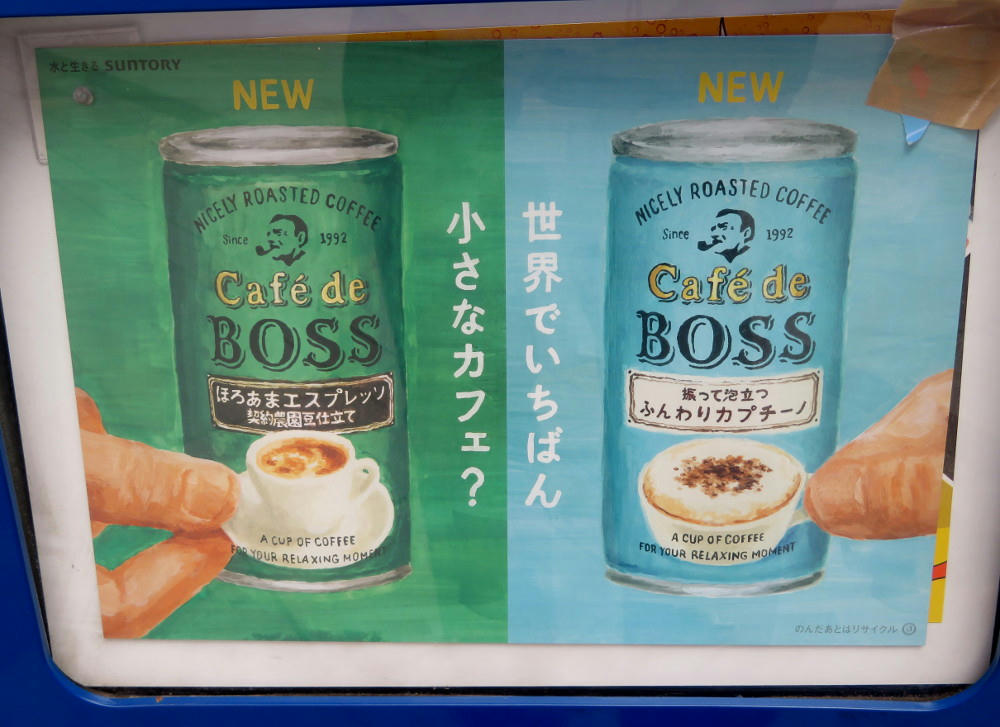 "Is this the world's smallest "cafe"?" I don't know if they're using "cafe" to mean "coffee" or "coffee shop." Pointing out that the product is tiny compared to the money you're spending may be a bad idea, given that the sales tax here went up from 8% to 10% in October, but people's incomes are still static. Doesn't help that this brand is 110 yen per can, when most of the other low-end cans are 100 yen.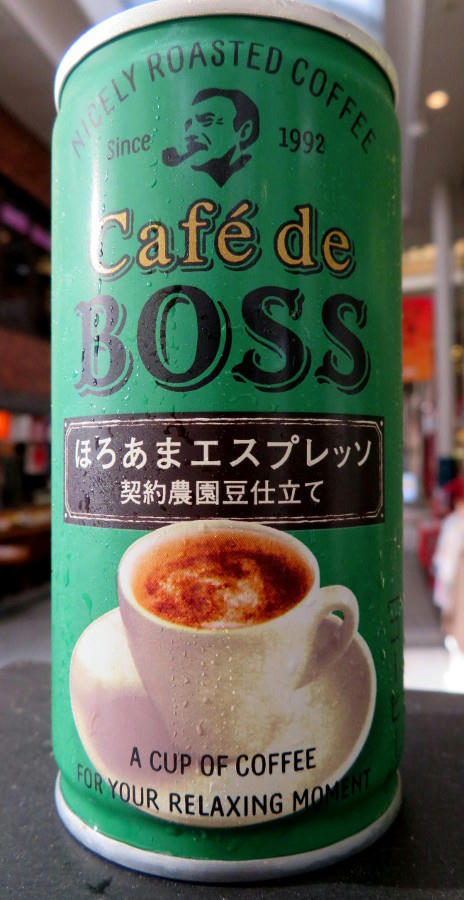 ("A cup of coffee for your relaxing moment.")
A few days after writing the above text, I was feeling bored, and I decided to buy a can in the hopes that it might have tiny stickers of coffee cups on it or something. But no, it was just a regular can of coffee, which tasted bland and unremarkable. Not worth the markup.