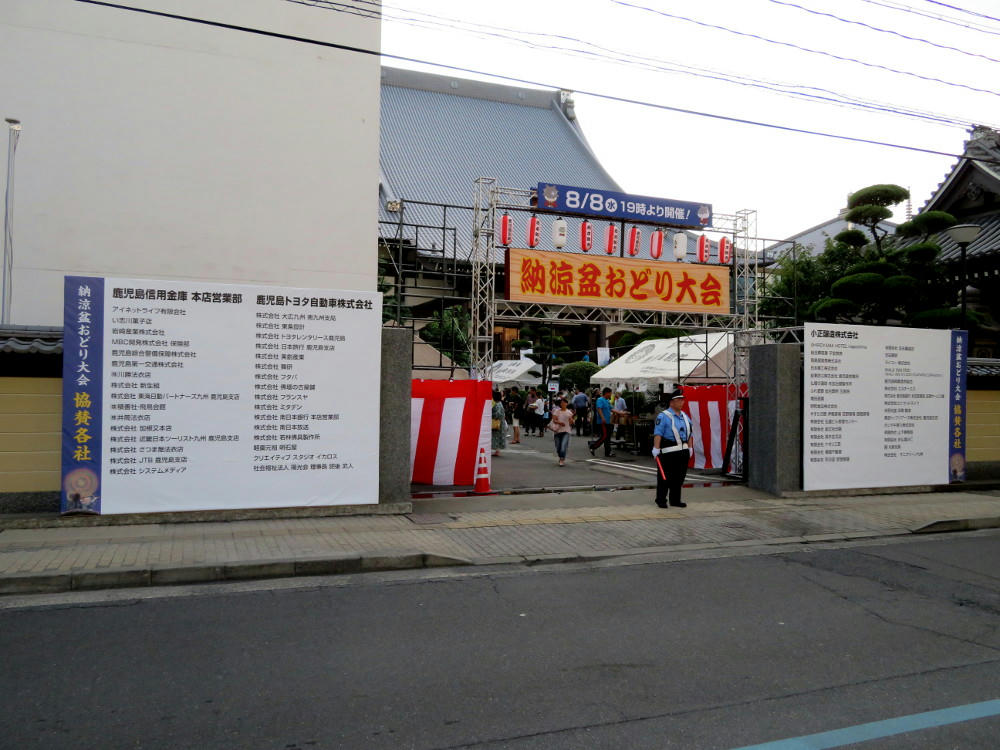 The Honganji temple in Tenmonkan had their annual Bon Odori (summer dance festival) Wednesday evening. Gates opened at 6:30 PM, and everything ended at 9. I guess it was so short because the temple didn't want to disturb the neighbors with the music and chanting.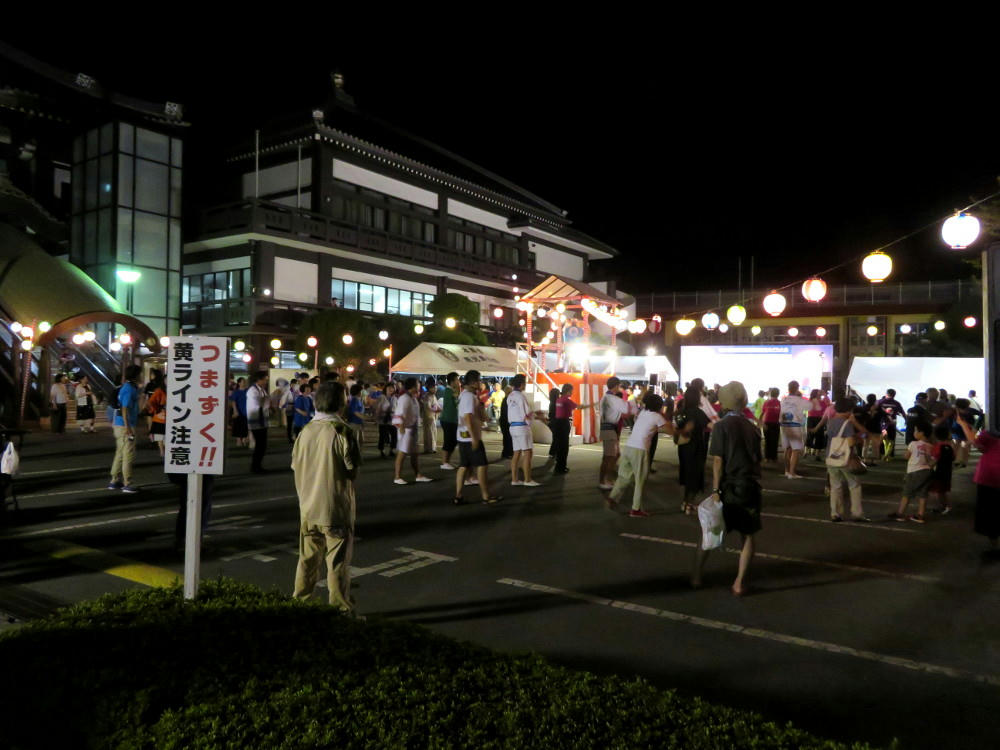 While they did have tables selling meat on a stick, shaved ice desserts and beer, the primary point of the event was for everyone to participate in traditional folk dancing in a circle. I've recorded Bon Odori in previous years and uploaded that to youtube, so I didn't bother doing that again this time. On the other hand, I had to work Wednesday night, and that overlapped Bon Odori, so if there was anything that I would have wanted to record, I missed it. Actually, I was scheduled for 6:30 to 9:30 PM, but the last class got cancelled and I had a bit of time to watch the dancing and get two hot dogs (100 yen each) before going home and working on a translation project with a short deadline.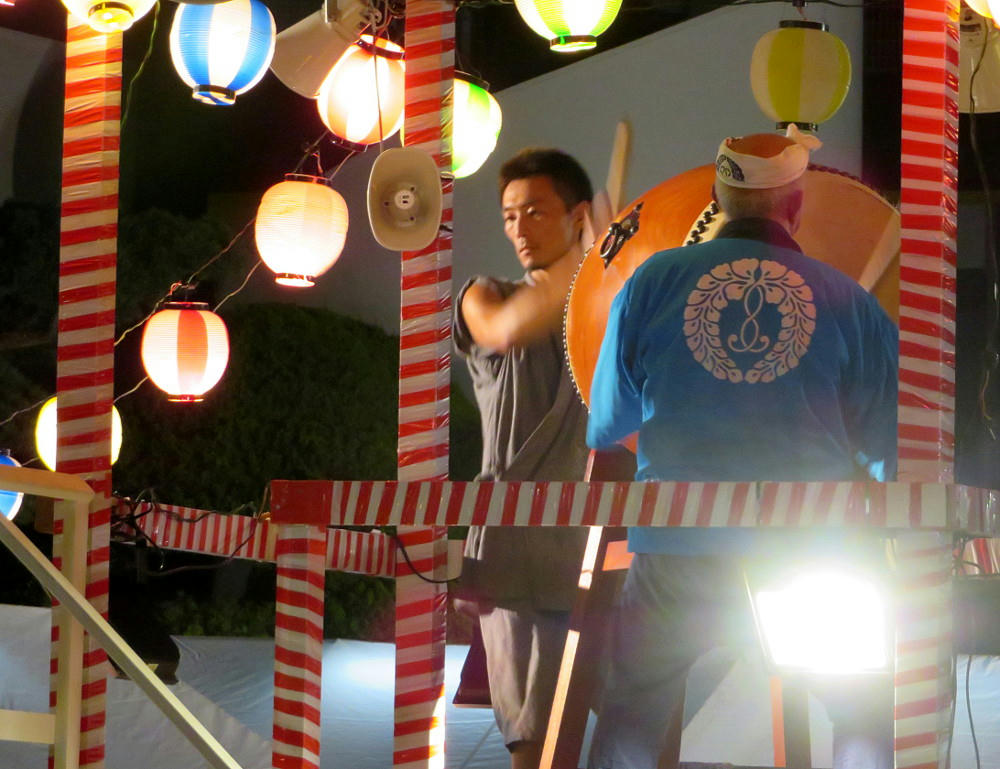 The music for the first dance I caught was from a CD with the drums played live.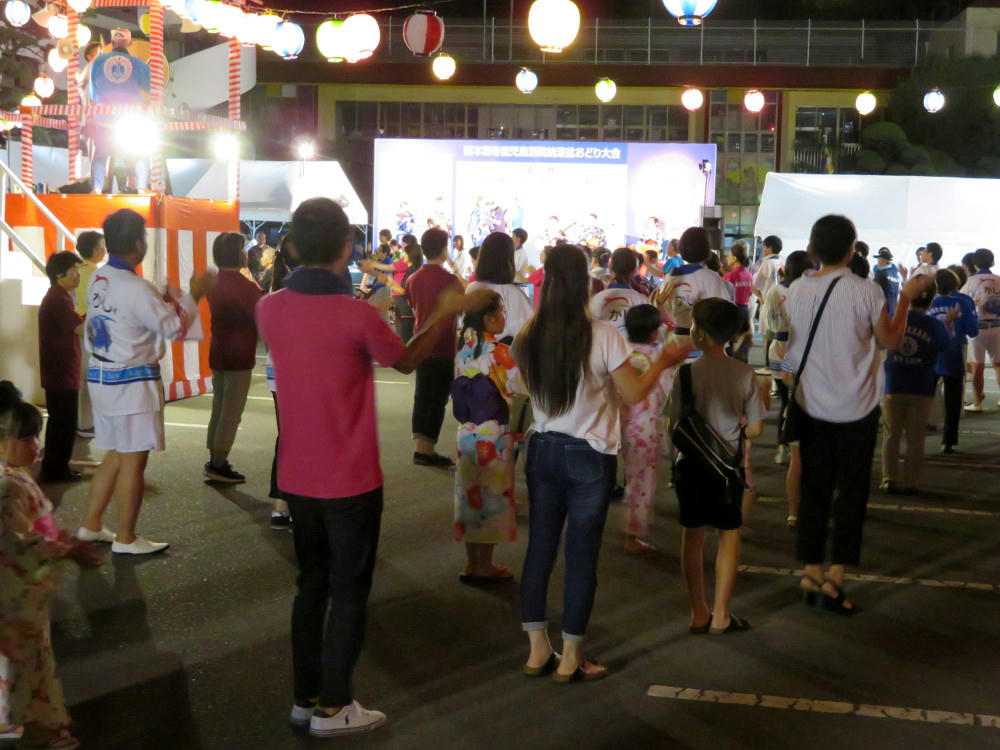 The dancing was split up by age groups, with young children dancing at 7:10 PM, and school kids at around 7:40, and adults between 8 and 8:30. As can be seen from the photos, the participants didn't really care about the rules.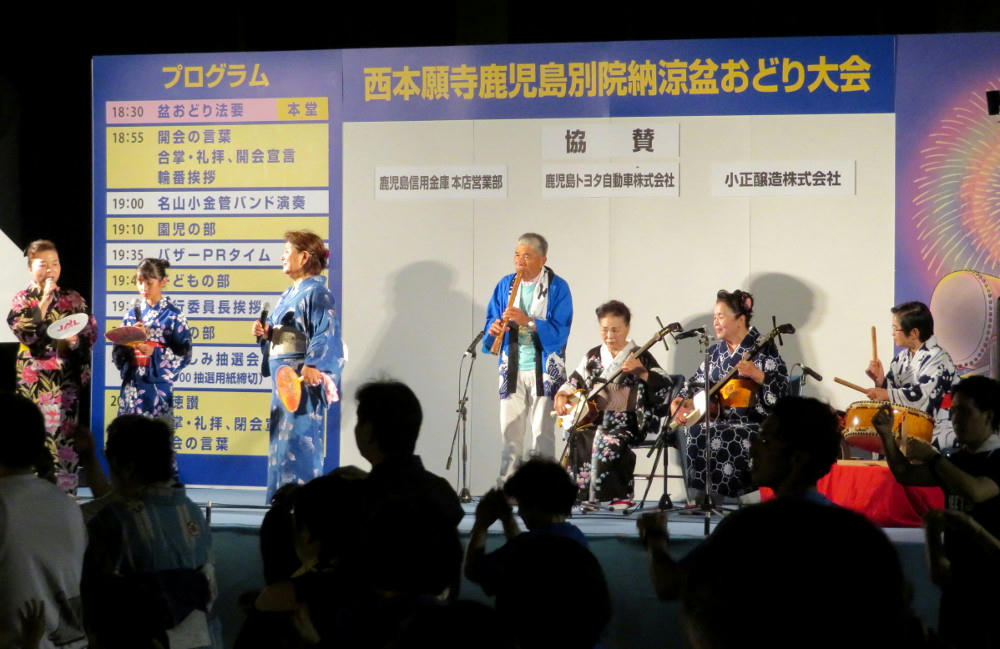 The live performers came out for the last dance.
And then it was over. I was disappointed that the event was so short, in part because I had to work during so much of it. Then again, I don't dance, and wouldn't have stuck around all that long, anyway.
I don't know of any other big events this weekend. The next thing is the big fireworks on Sakurajima on the 18th, when I have to work again. Then the Jazz Fest the weekend of Sept. 8th.