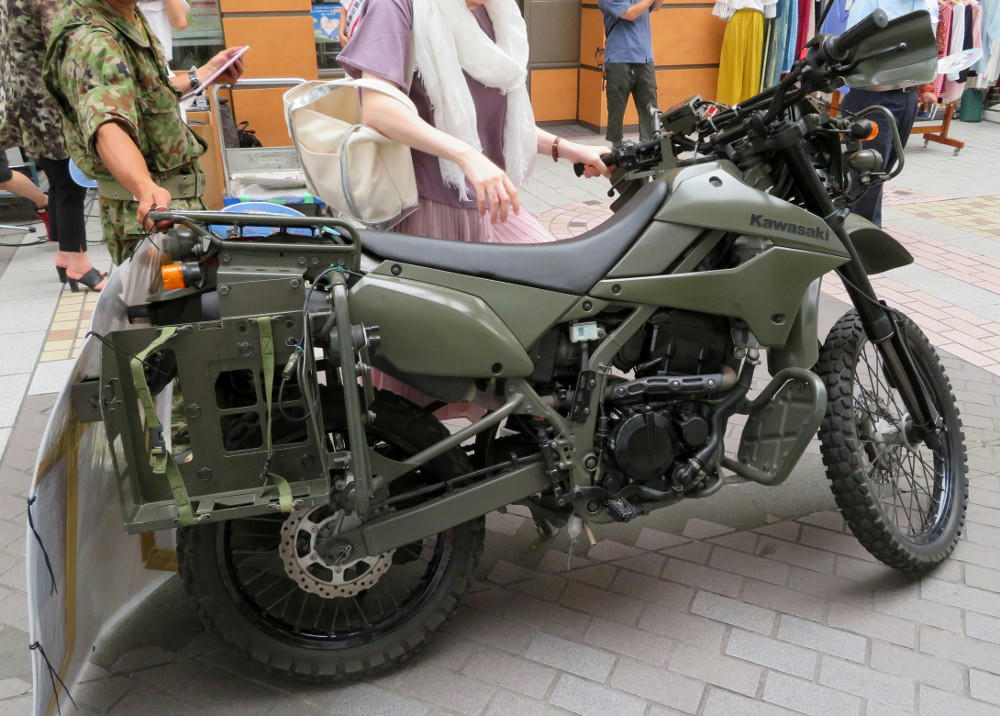 The Japan Self Defense Force had its presence at Tenmonkan on Saturday, in part as a recruitment tool, and in part as a way of introducing itself to the neighbors. They do this about once a year, when students are preparing to return to school after a short summer vacation.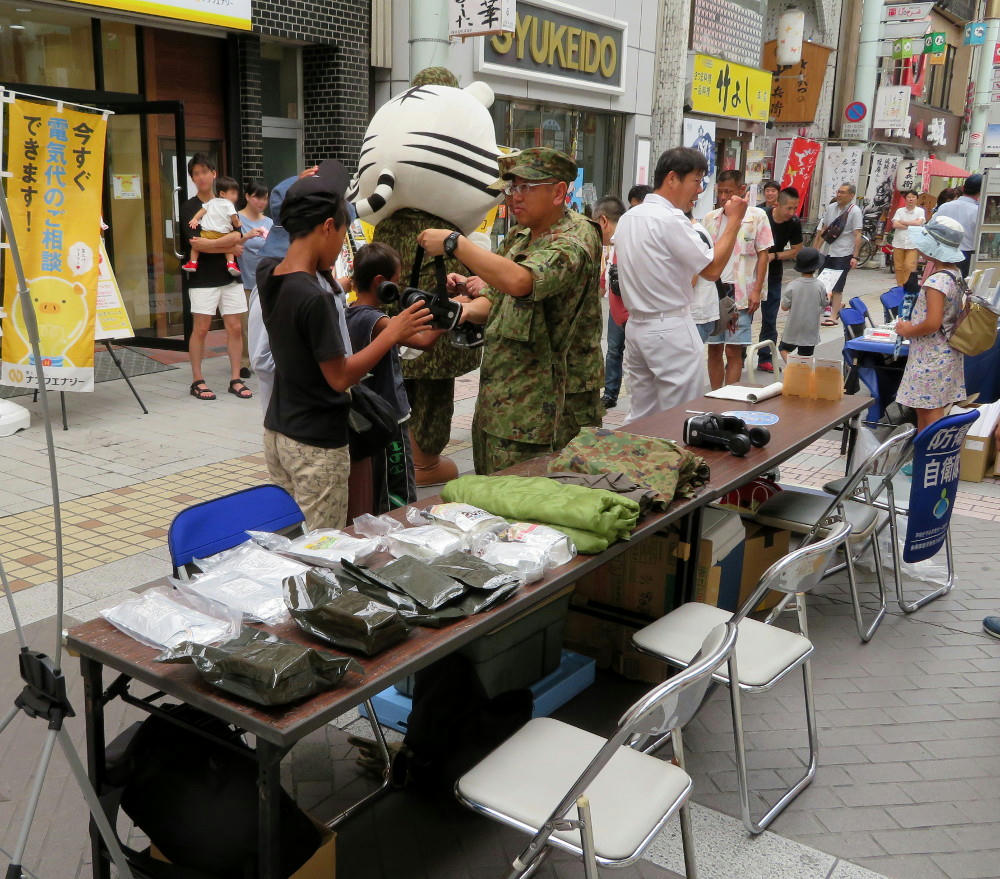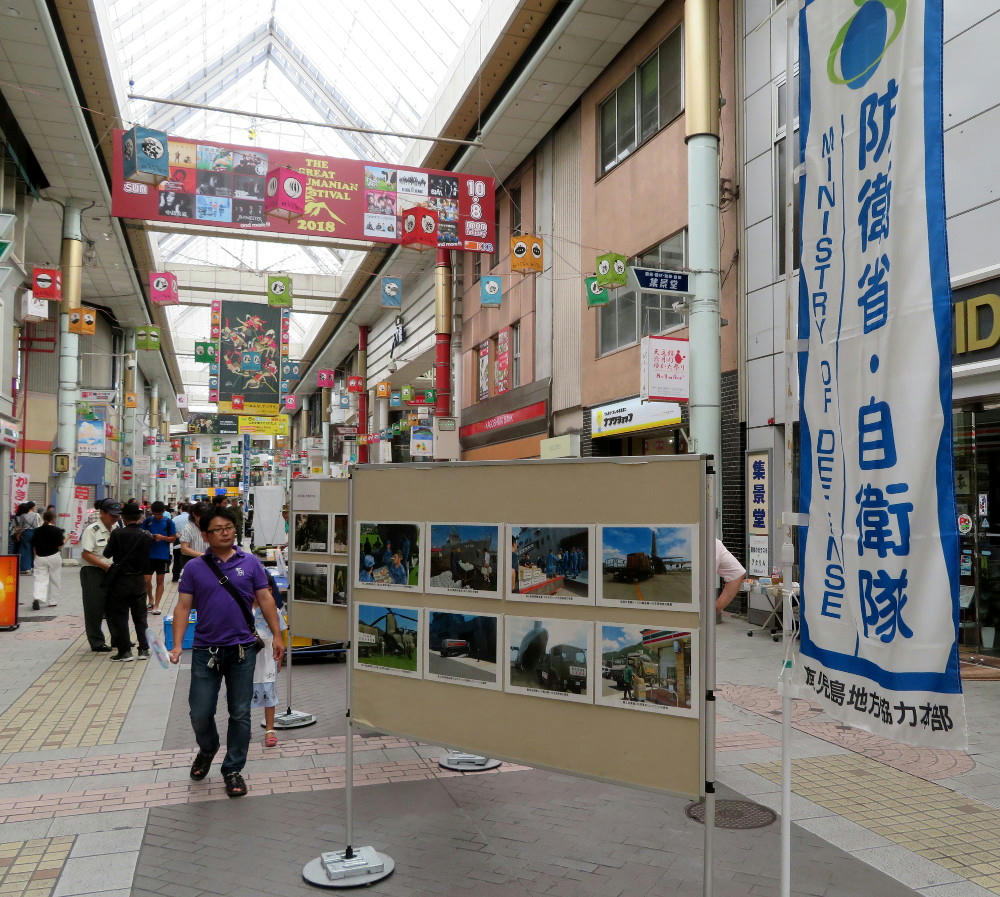 The event mainly consisted of showing off 3 vehicles, some gear, a bunch of photos, and providing a dress-up op.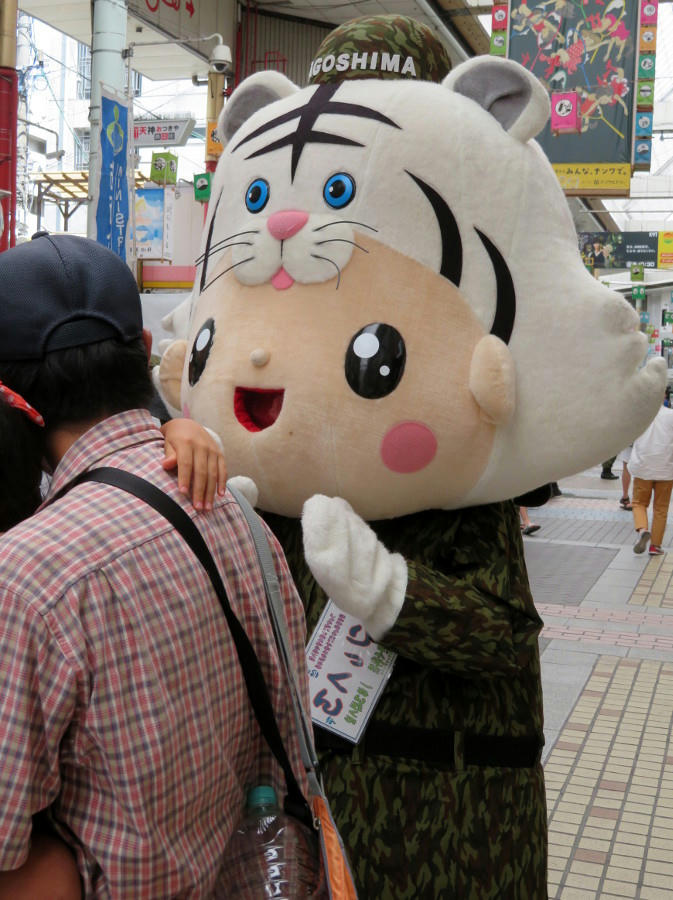 Also present was the Tori-kun (tiger) mascot.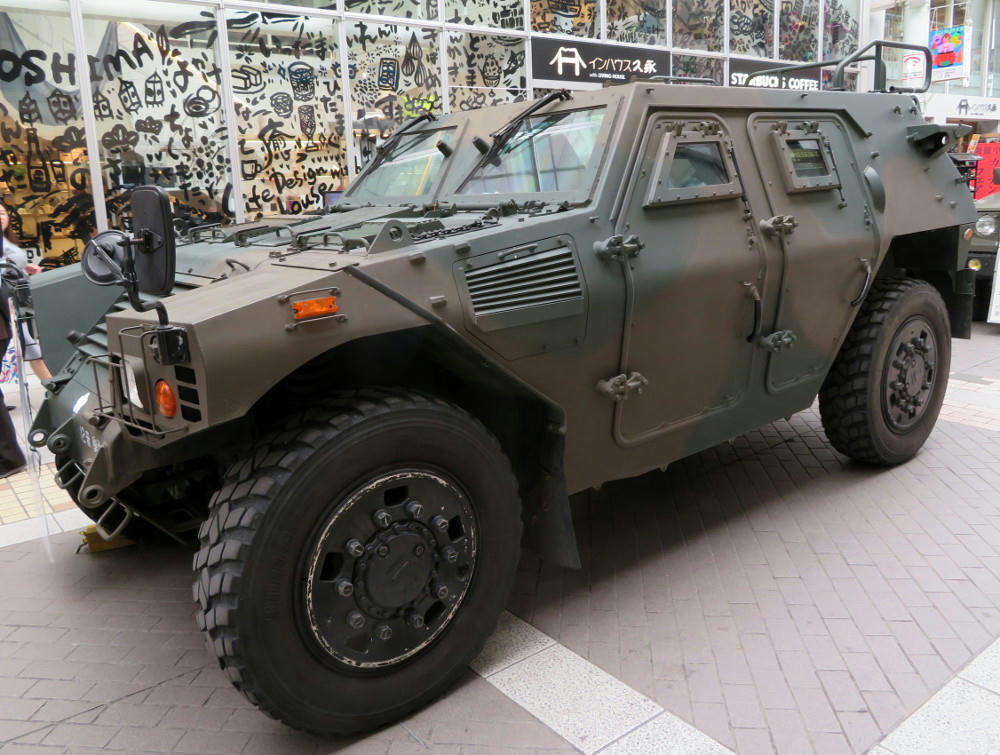 Here, we have some of their heavy metal. Kagoshima's streets are well-known to have serious potholes. You need one of these if you expect to get around the city quickly.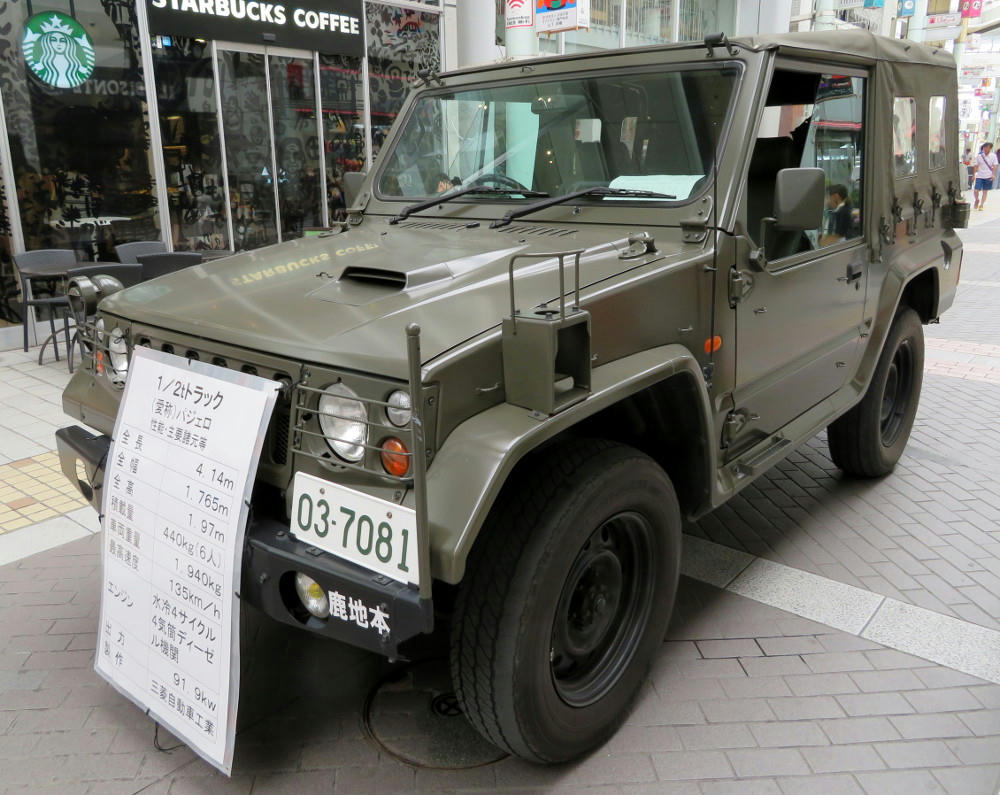 Take a peep at the jeep.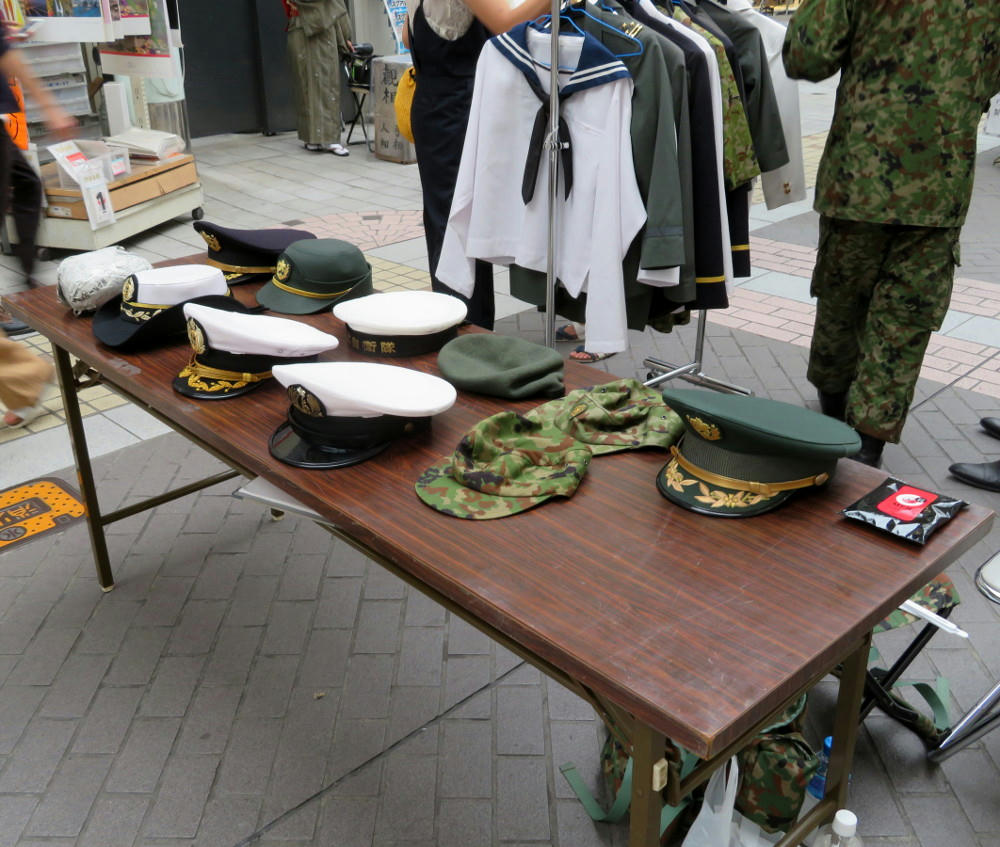 The costume rack. You can mix and match caps, if you like.
I had to work most of the day, but I did have a bit of a break between classes from 4 to 6, so I was able to get out and take a few photos. After that, though, I hung out in a coffee shop, drank ice coffee, and read manga. It was too hot to stay outside for long.