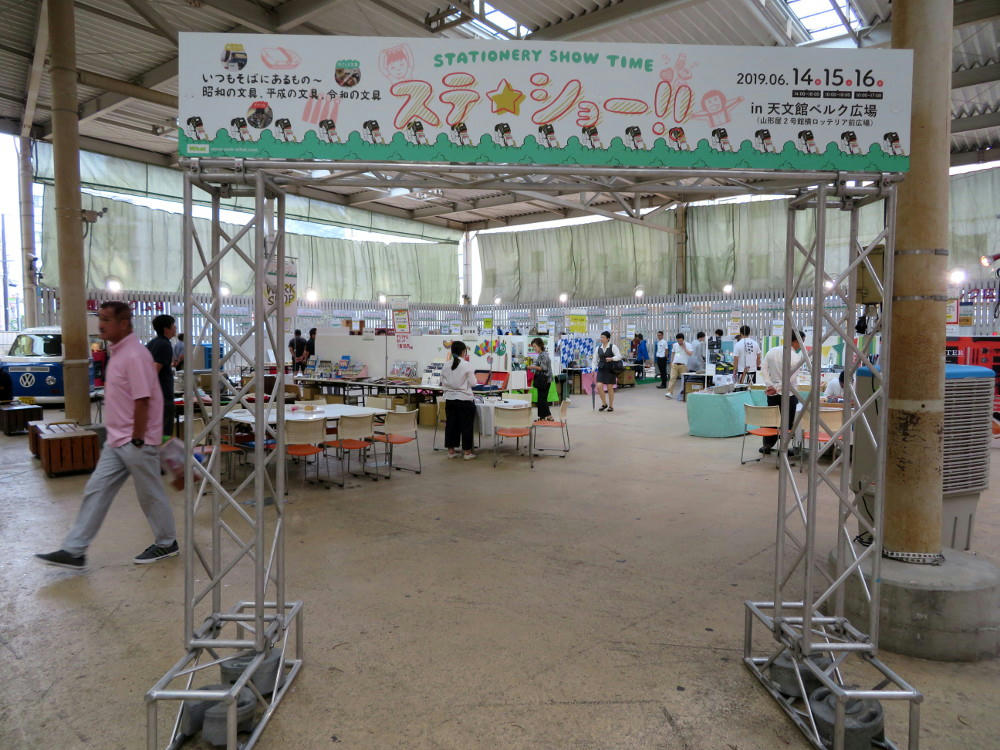 I've been playing Bravely Second on my Nintendo 3DS for the last couple weeks, so I haven't been taking the time to type up the blog entries lately. However, I've gotten pretty much close to the end of the game (which won't actually happen for 3 weeks, it's a long story), and it's now time to return to the blog. Back on the weekend of the 15th, the open space in front of Lotteria and Yamakataya hosted what they called a stationery show.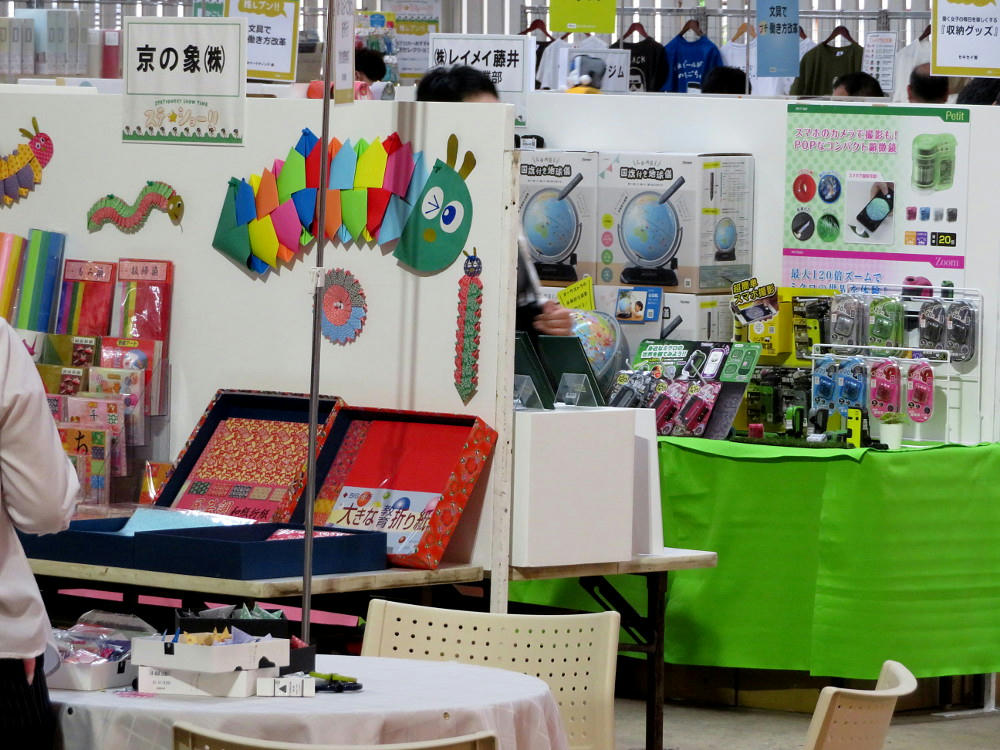 While some of the tables were selling colored papers and various markers and highlighters, others sold electronic globes (touch a stylus to a flag on the globe and it will speak out the name of the country for you), high-end pens, backpacks and t-shirts. There were a few hands-on tables, where you could pay 500 yen to make a hand-pounded leather nametag strap, or other crafts.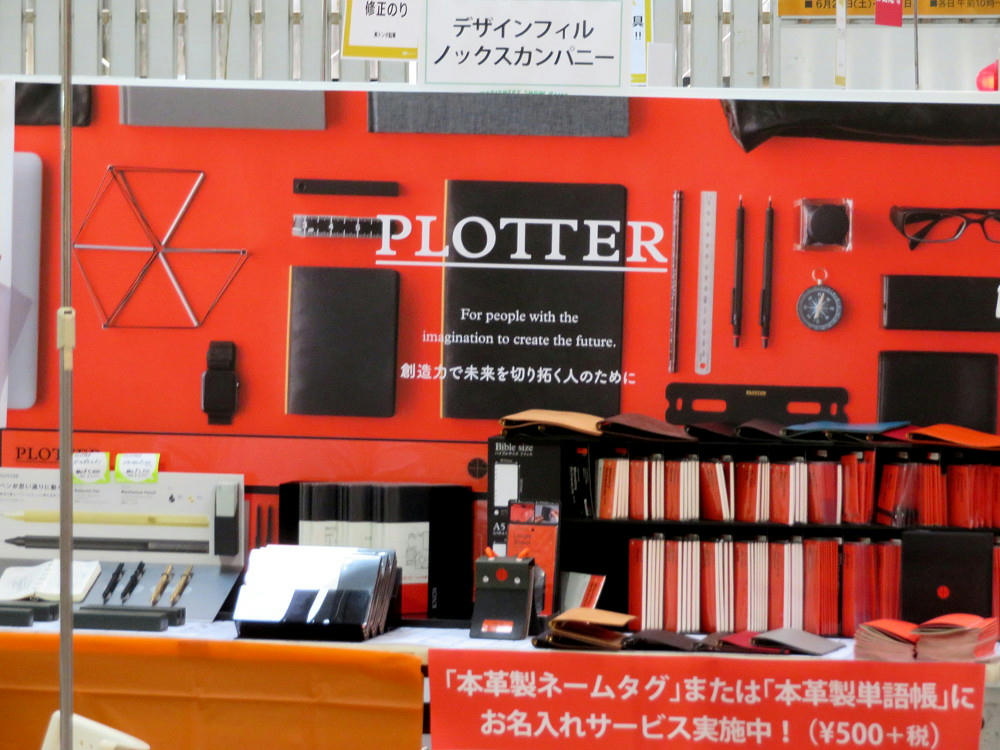 The best part was the display for Mono erasers. The small ones to the right are the regular sized pocket erasers. The big blocks I think are more display units that might be best-suited for carving stuff into, ala modeling clay.