Sound Euphonium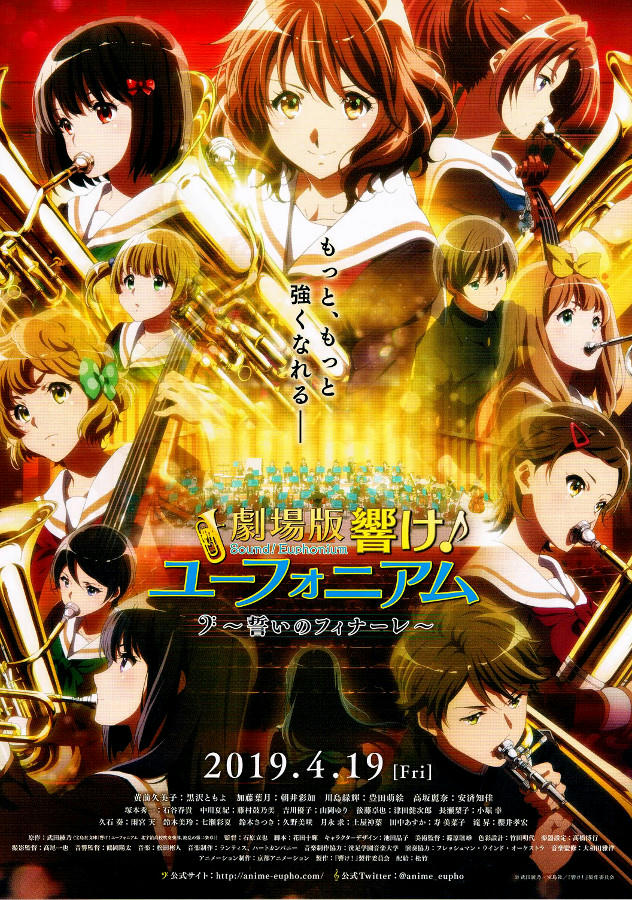 This movie is based on the
Sound Euphonium
novel series. It's about a music club in a school in Kyoto that is trying to return to its old glory as a national award-winning ensemble.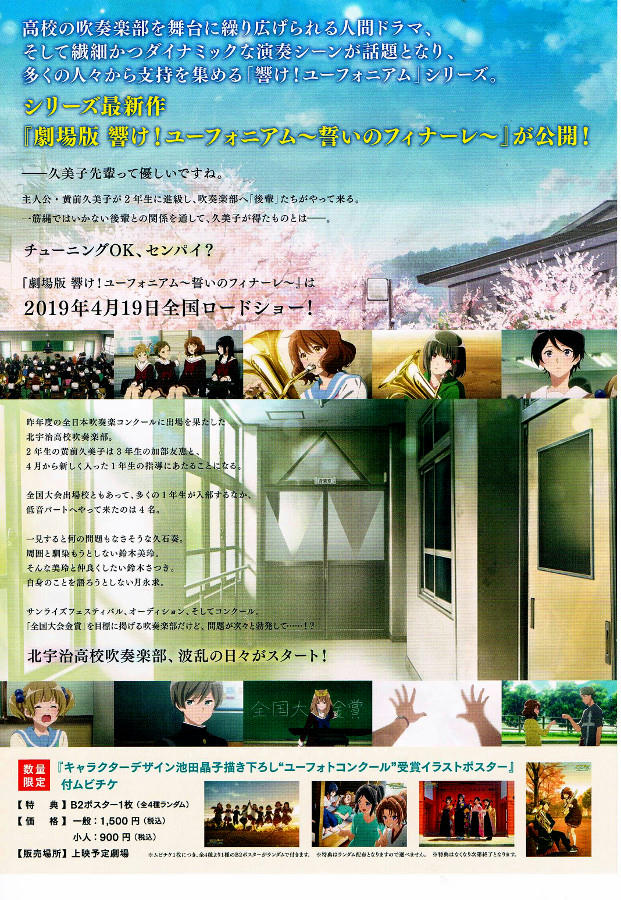 Shades of
Nodame Cantabile
.
Uta no Prince-sama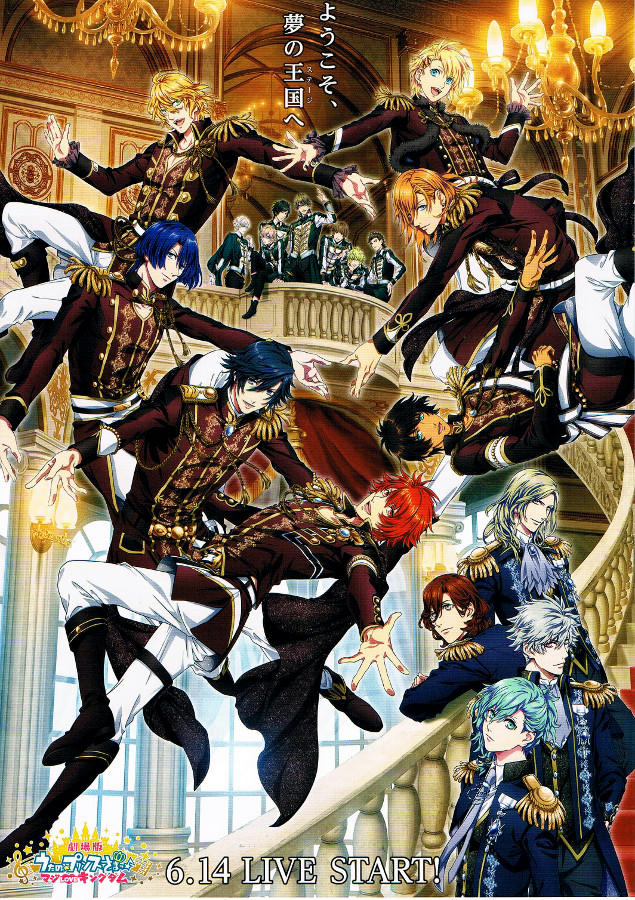 Uta no Prince-sama
is based on a visual novel game franchise about a girl that enters a performing arts academy with the dream of composing a song for her favorite idol.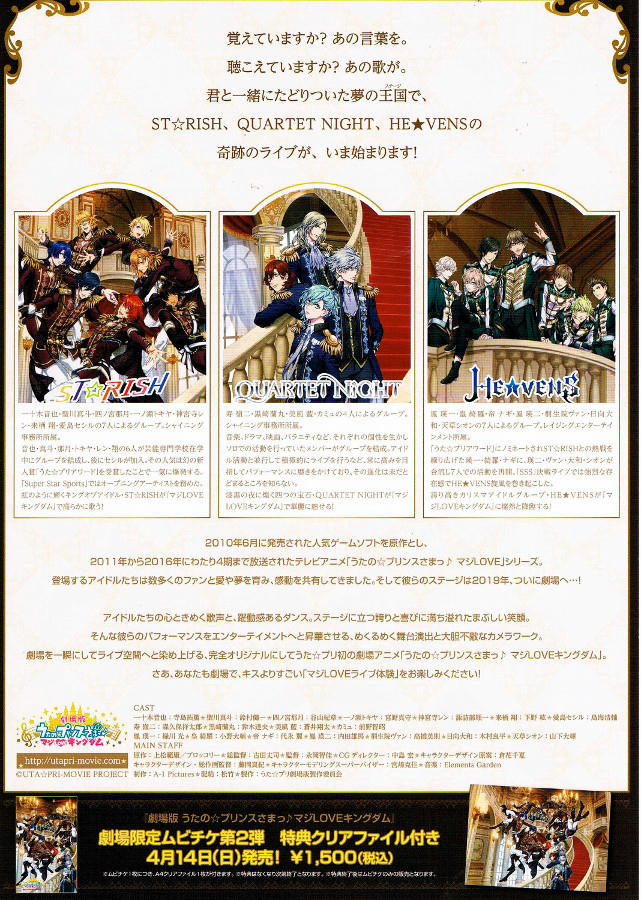 This looks like either a boy's love thing, or a reverse harem thing.
Weathering With You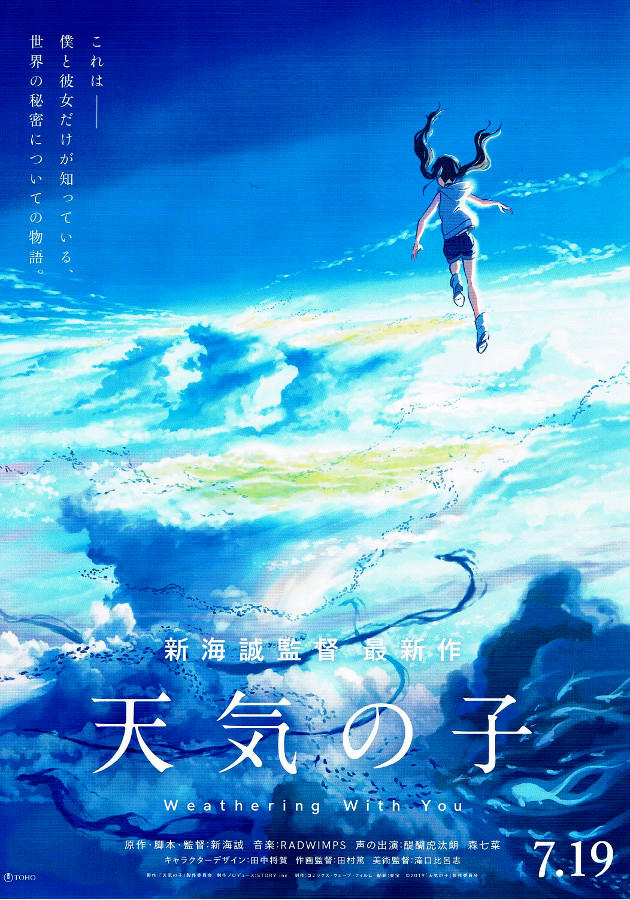 Weathering With You
(in Japanese - "Tenki no Ko" (Weather Child)). From
Makoto Shinkai
, director of "
Your Name
".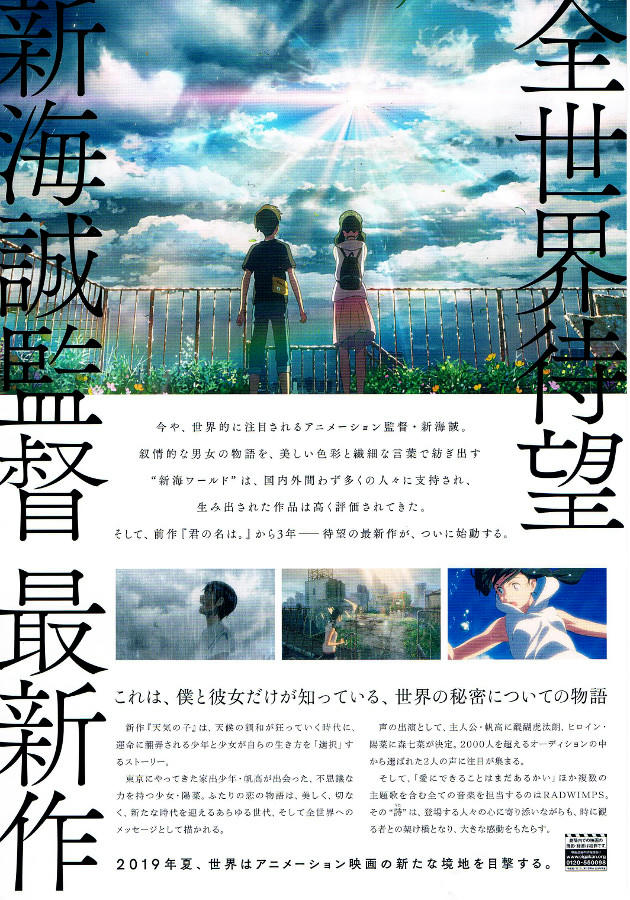 According to the wiki write-up, Hodaka Morishima leaves his home on an isolated island and movies to Tokyo, where he quickly becomes broke, and ends up working as a writer for a shady occult magazine. The rain starts coming down and just never stops. Eventually, Hodaka finds a girl and her younger brother who seem to have the ability to stop the rain.
I never saw "
Your Name
." No idea if I'll ever see this one.
And, this marks the last of the anime-related movie fliers I've found. More later when I feel like it.