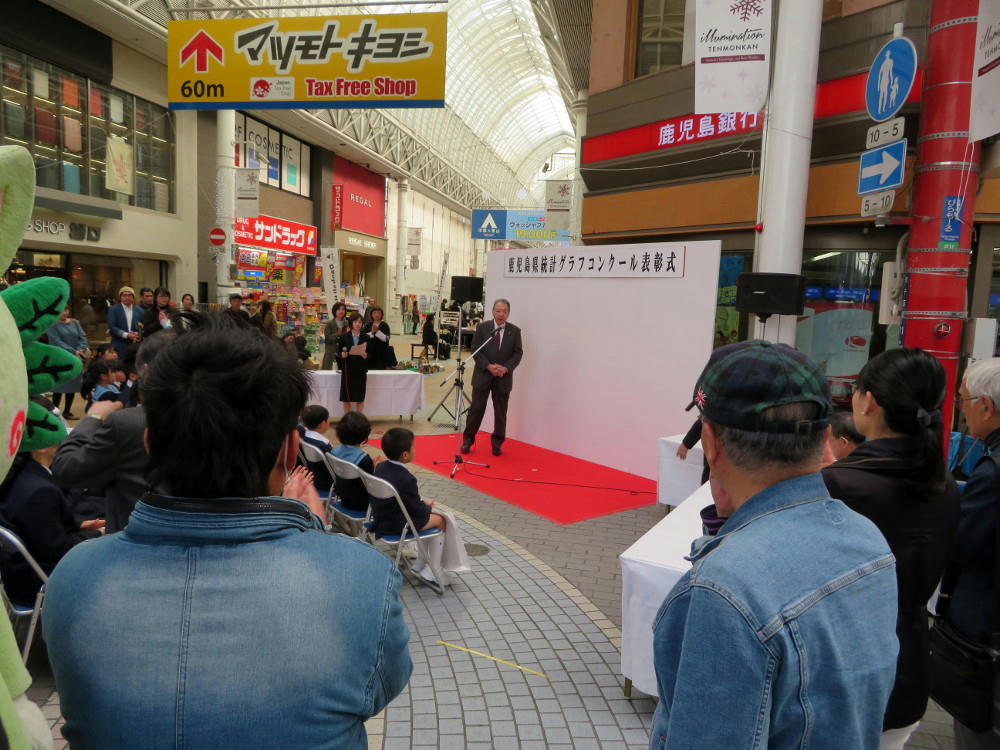 The last weekend was kind of eventful, but I missed most to all of it. There was the Hokkaido food fest in Yamakataya department store, which included something of a food court in the plaza in front of Lotteria. I wanted to at least get coffee from one of the food trucks at some point, but my schedule never worked out, and the event ended around Wednesday night. The Dokungo traveling theater, which does "gekiga" (real) absurdist comedy was in Central Park from Saturday to Monday. I've been looking forward to seeing them again for the last 2 years. I knew when they were going to be in Kagoshima, but again, my schedule got in the way (I had to work all Saturday, I struggled to get new software loaded on a new Win 10 laptop all Sunday, and I had to work Monday night (the plays usually run from about 7:30 to 8 or 9 PM). Sigh. There was also kind of a senior care and activities event in the plaza in front of Lotteria on Saturday, which had a live stage set up. I couldn't find a schedule, but the stage had a couple electric guitars sitting on it when I walked by on my way to the English school. Everything was torn down when I got out of the school at 8 PM.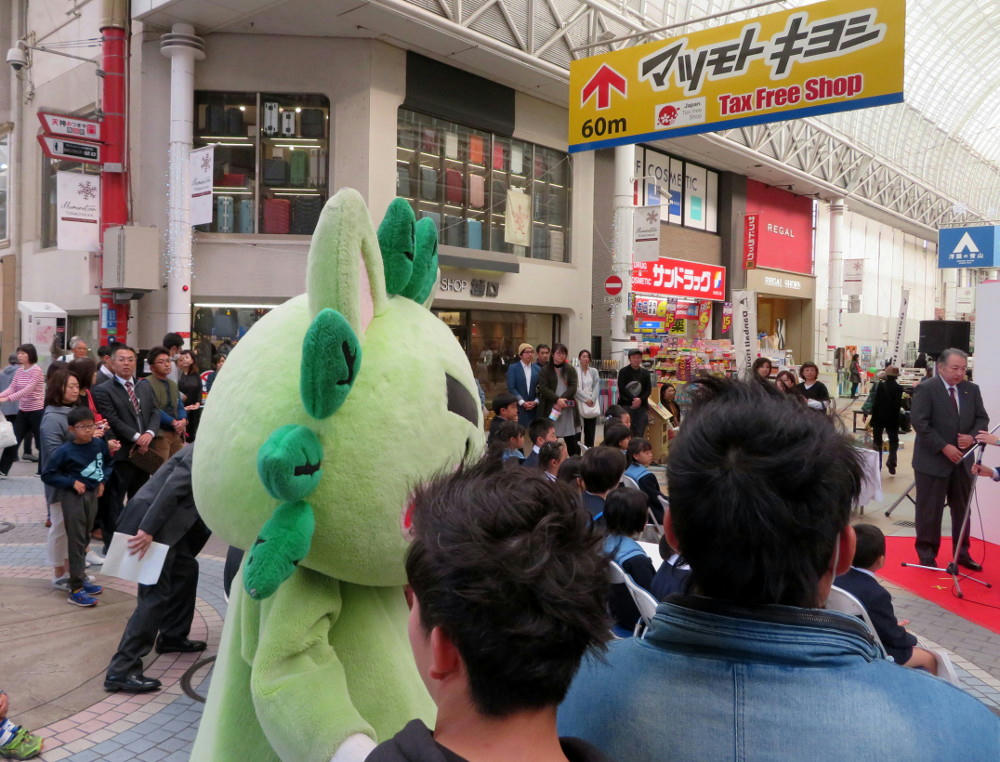 What we have here, is the annual Presentation Concur (I don't know how to spell that, it's the Japanese variant of a French word), where school children in Kagoshima show off their skills at making presentation materials. This also ran on Saturday. I've taken pictures of similar posters in the past, so I just made due taking one example shot (below) this time.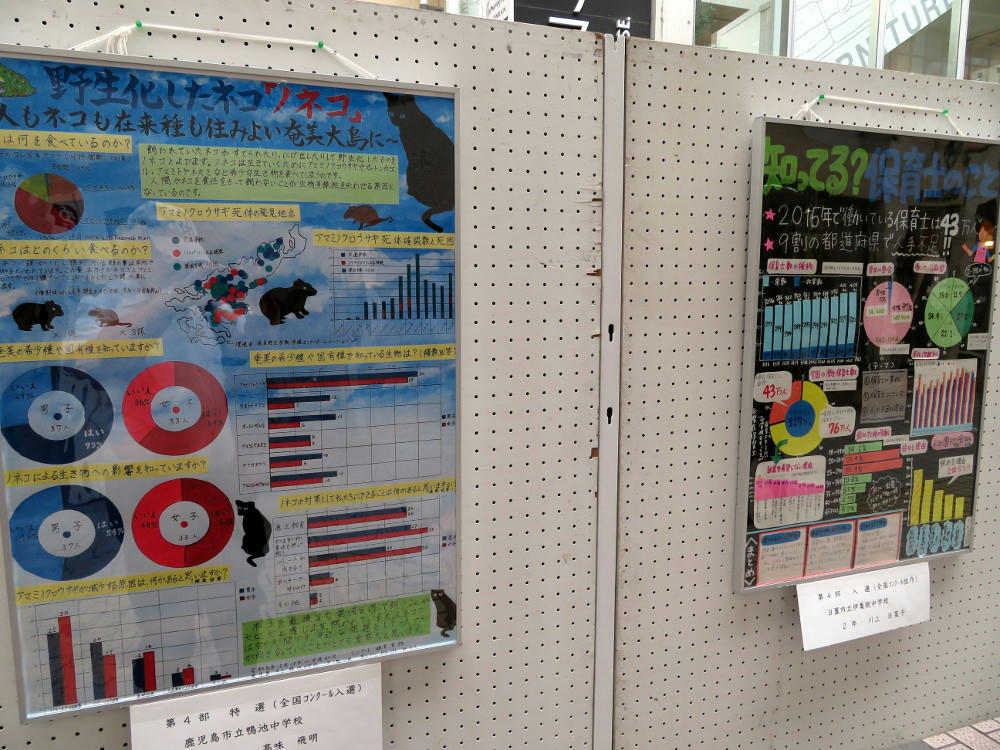 One more thing Japanese kids do that I never did when I was in school.