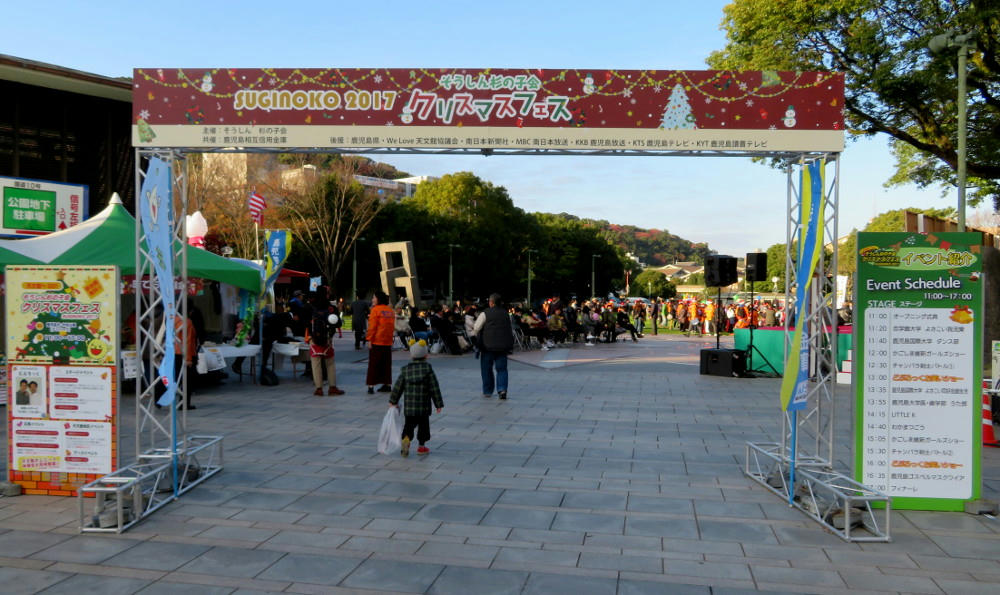 The shops in Tenmonkan had a 3-day sale over the weekend. The idea was that you spend a certain amount of money at a participating store, then bring your receipt to a table in the open space in front of 7-11 for a chance at a "free" prize. At the same time, a few food booths were set up in the same area for another Shochu Street. This time, the shochu sellers had a 500 yen ($4.50 USD) all you can drink ticket, and shochu cocktails for 100 yen each. I had to teach a class Saturday night, and didn't want to be drunk for it, so I had to skip that part then. (We'll see what happens on Sunday.) The event also included the Suginoko 2017 Christmas Fest in Central Park a couple blocks over, for Saturday only.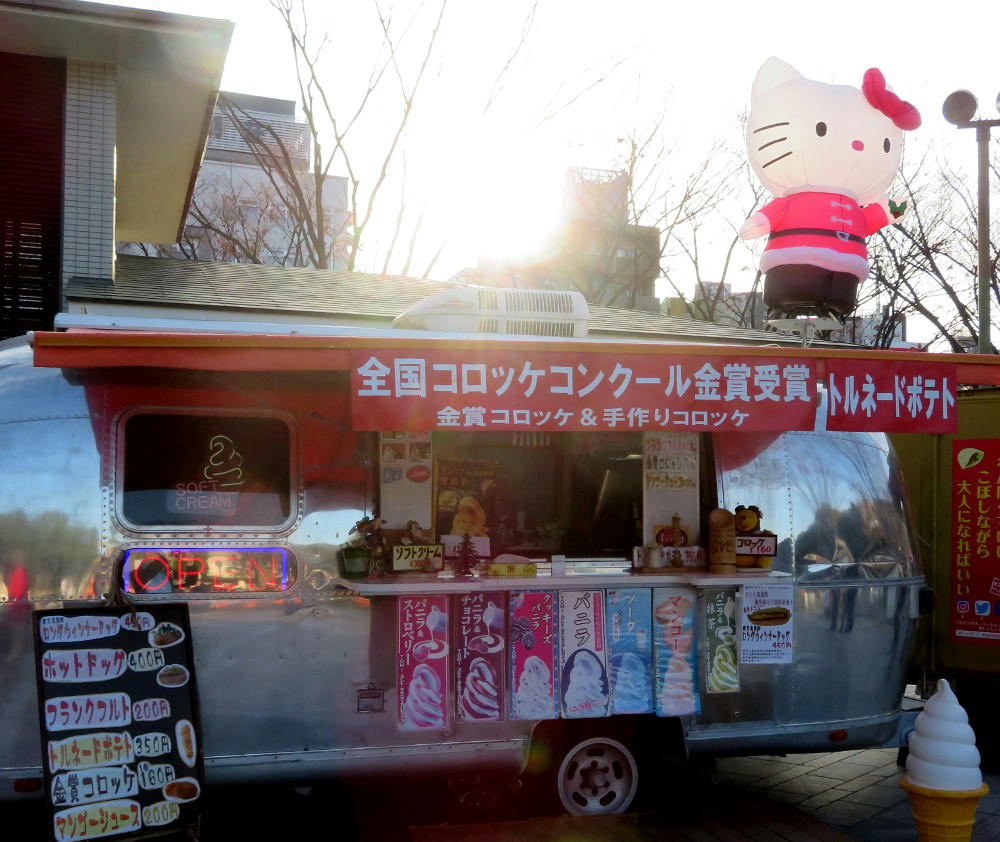 (Christmas Hello Kitty and Soft Cream for you.)
The fest had the normal event foods, and some advertising for cars and stuff.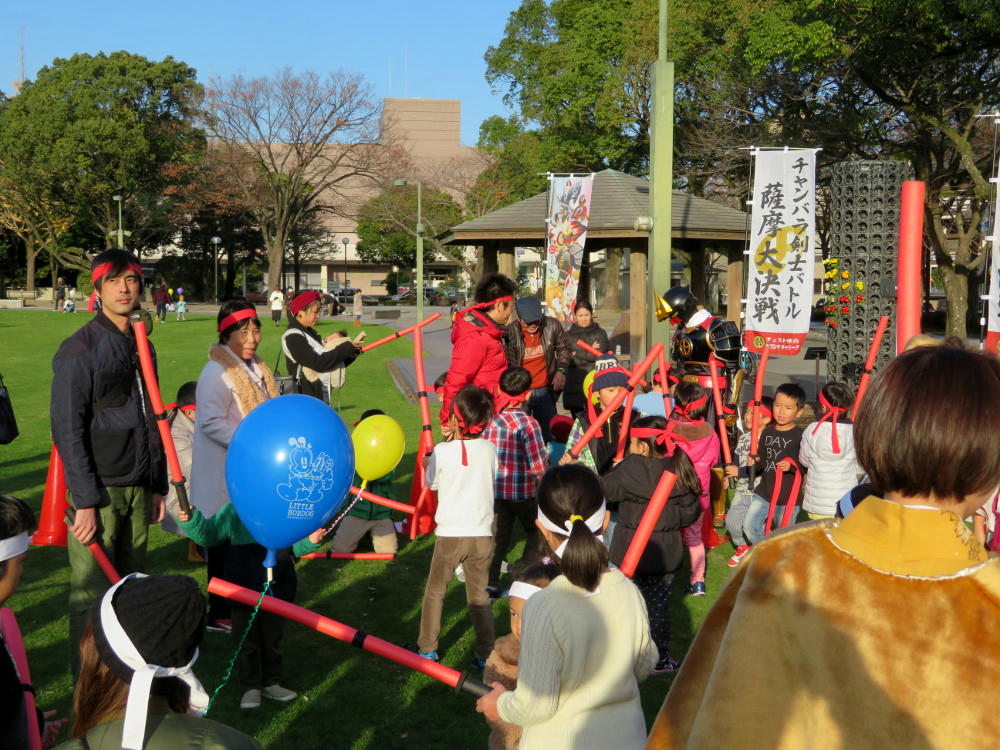 Plus foam sword fighting for the kids against local mascot hero Hayato Kenshin.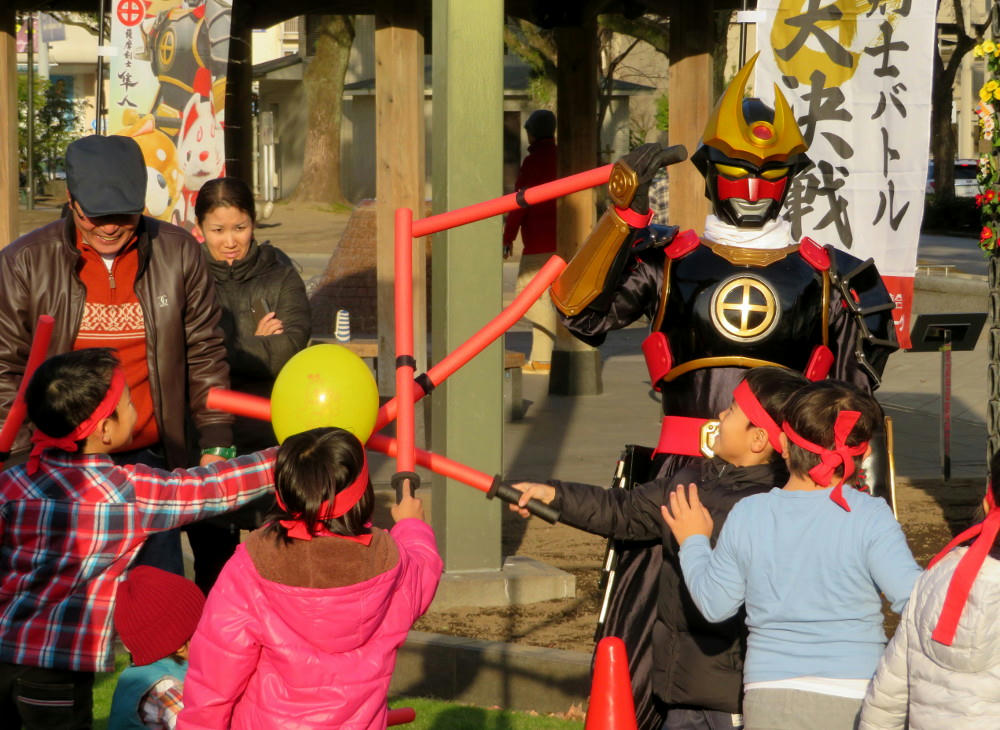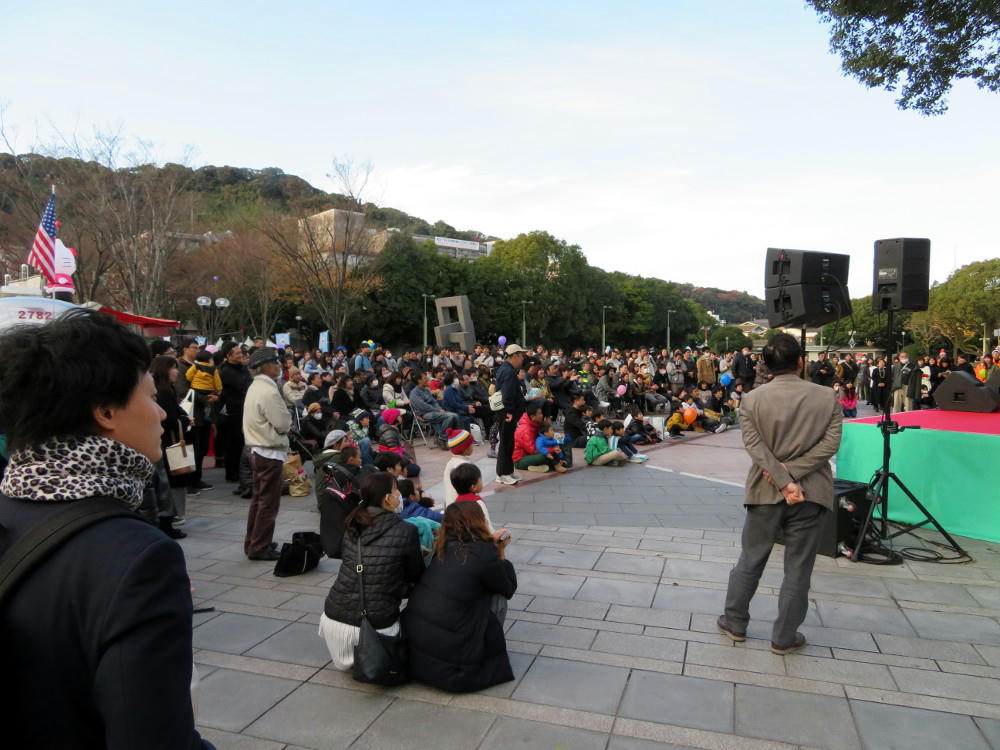 There was also an event stage, but really only 3 events that played twice each, from 11 AM to 1 PM, and 3 PM to 5 PM. I'd wanted to catch a bit of the 3 PM show, but my shopping schedule didn't allow it. As it was, I missed half of the Doburokku manzai comedy show at 4 PM as well. When I got to the park, there had to be at least 200 people there for it.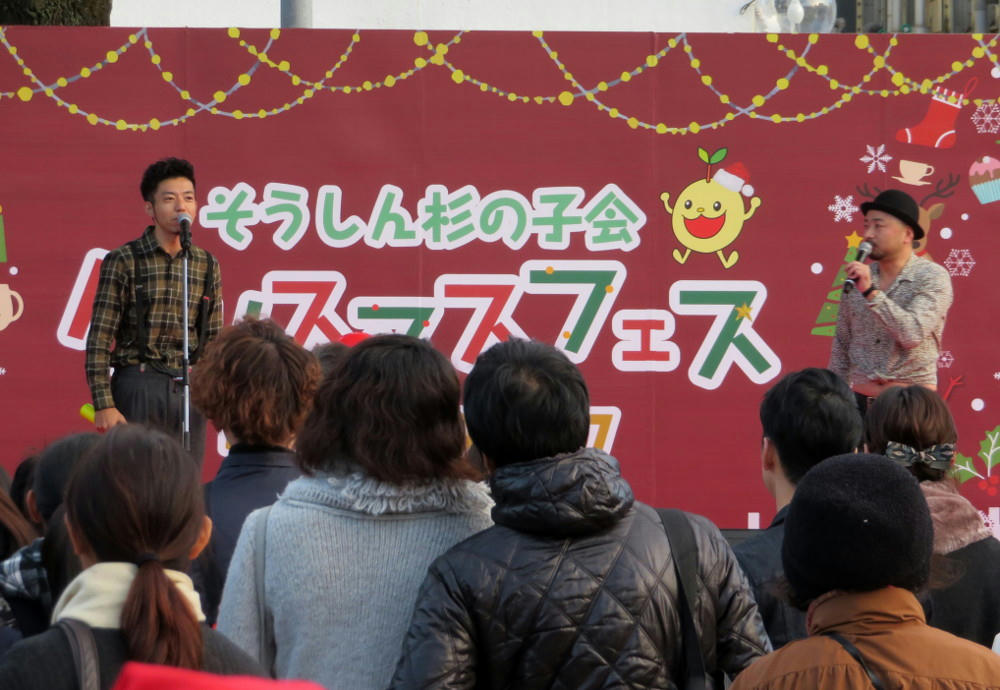 Manzai is a Japanese form of vaudeville, that usually consists of two comics engaging in music, spoken skits, and broad slapstick.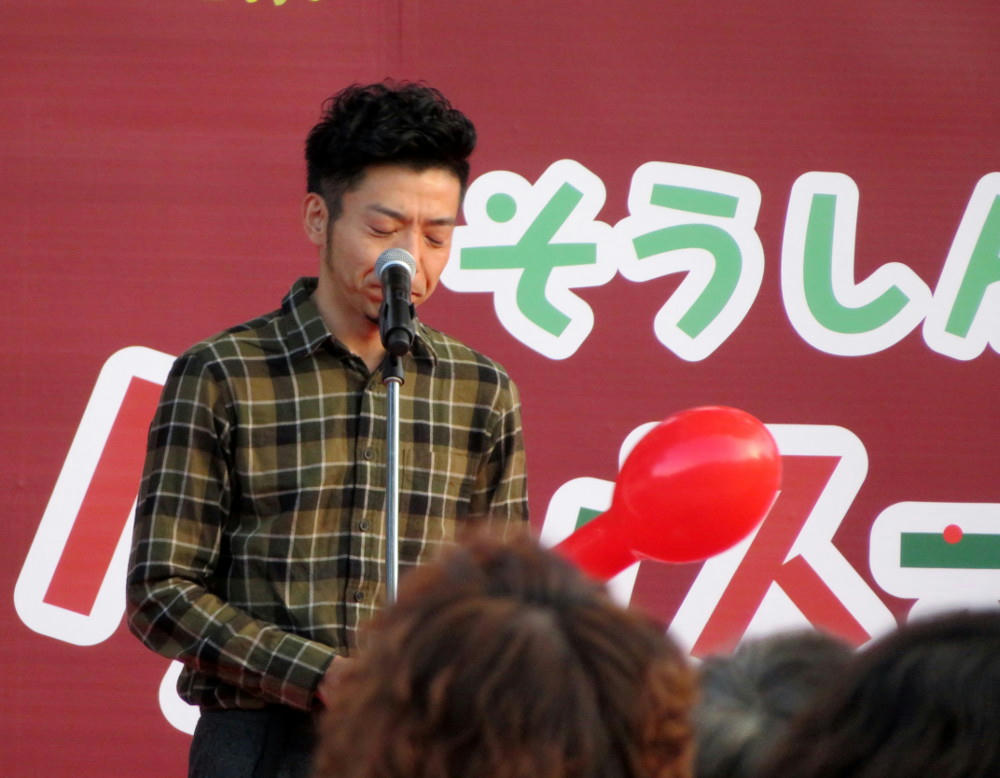 Often, the slapstick gets very crude. You can guess the joke the guy is making here.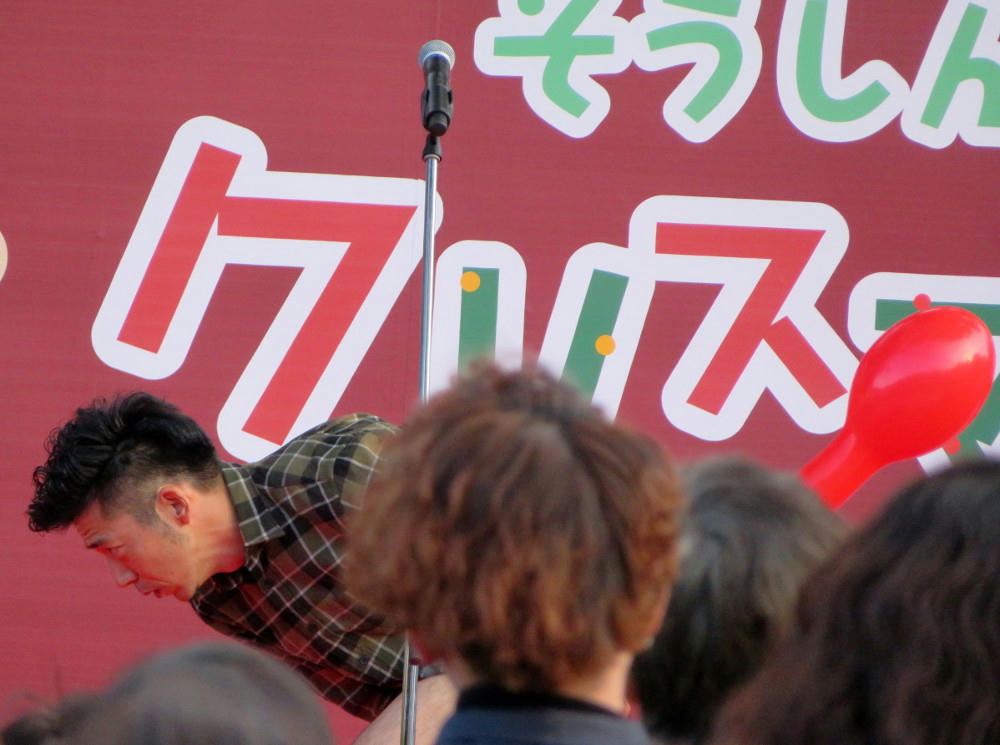 But, you'd only be half right. He's dropped his pants and is about to empty all the air from the balloon into his butt.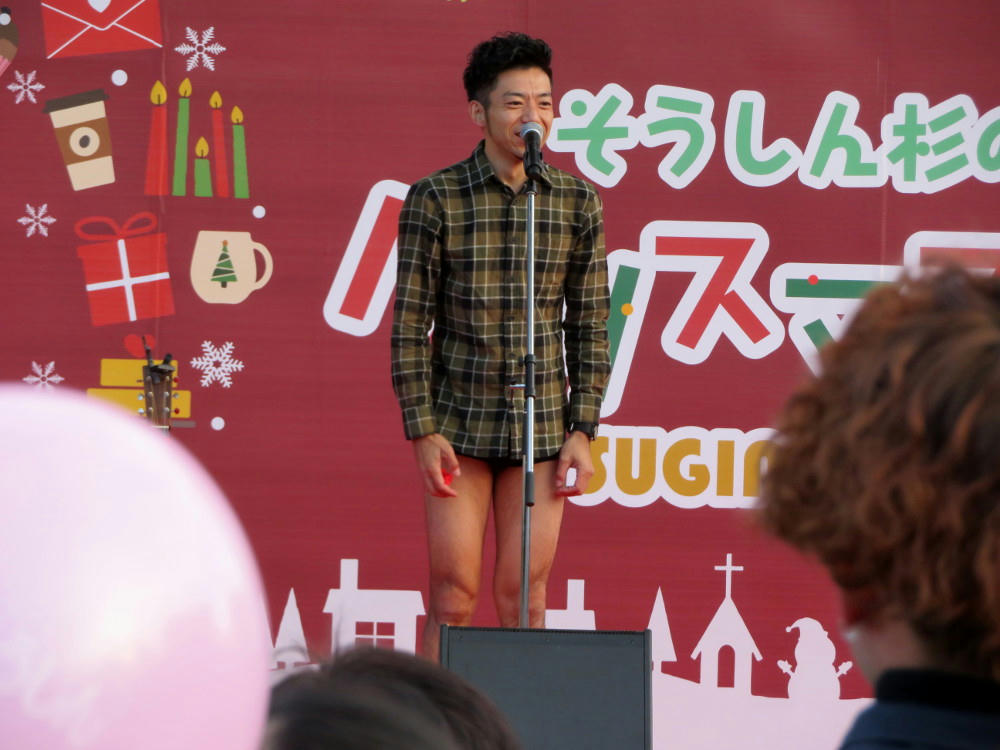 And the crowd goes wild. "Thank you, thank you very much. Anyone want the balloon for a souvenir?"
Their show then ended and the emcees spent 15 minutes gabbing with the duo, and allowing the audience to take photos. After that, 60% of the audience left.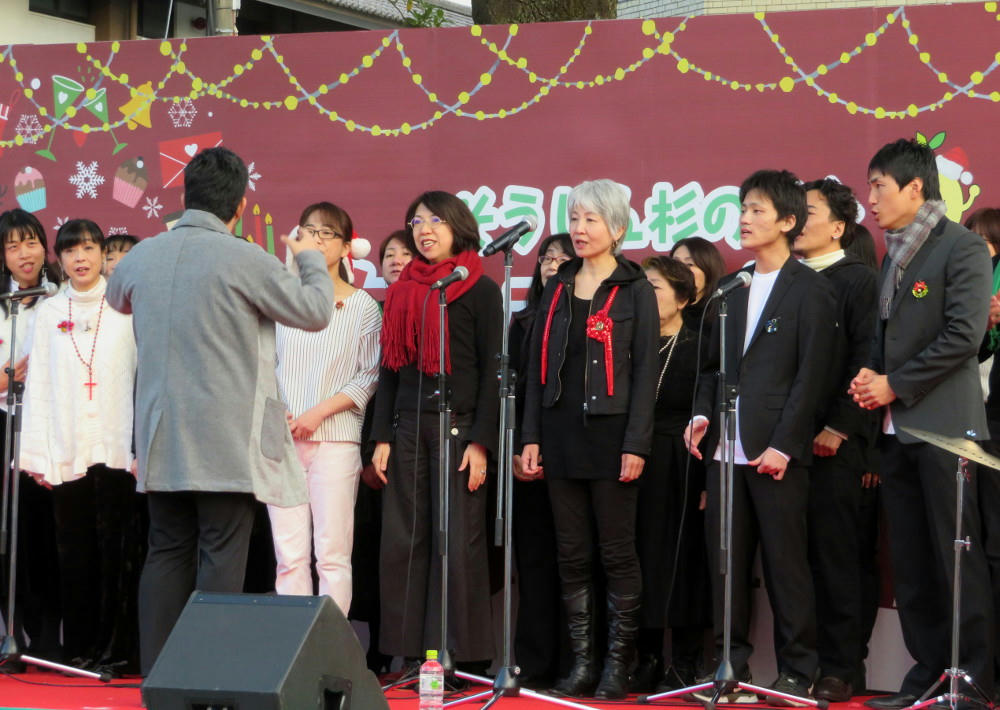 The last performance was the Kagoshima Mass Choir doing Christmas songs. A few people hung around for that, but they just didn't have the same appeal as slapstick does.
I had to get ready for my evening class, so I left for that at 4:45 PM.
Direct youtube link