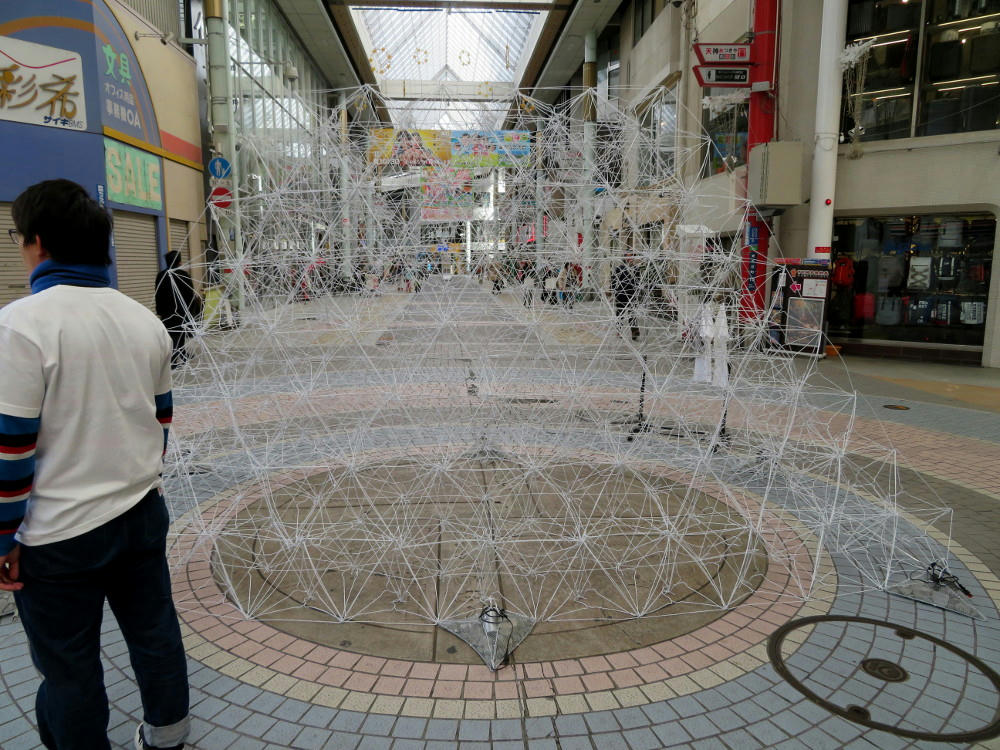 Last year, one of the architectural groups had a big display set up in the arcade in Tenmonkan in front of 7-11 to show off a lot of weird construction ideas, and some building models. On Saturday and Sunday, the same group just had this one piece up called Hangatecture.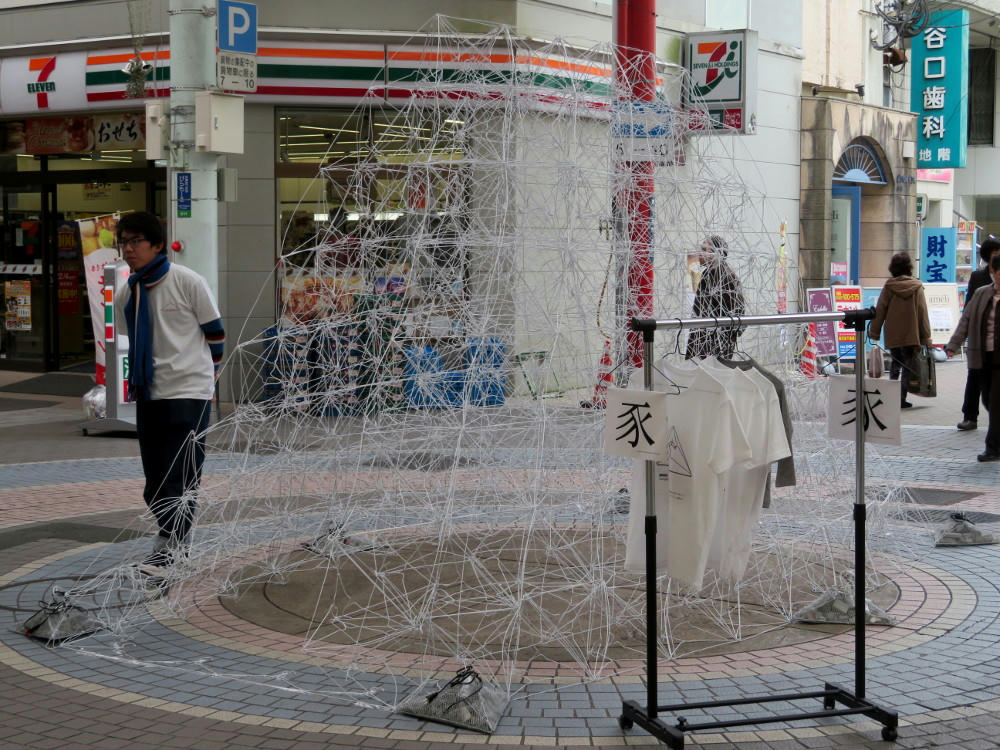 It's kind of a geodesic structure made out of wire clothes hangers. Not really sure what the concept was supposed to prove, but whenever a young Japanese person got close to look it over, one of the students would approach them with snacks and give some kind of spiel. They mostly just ignored me.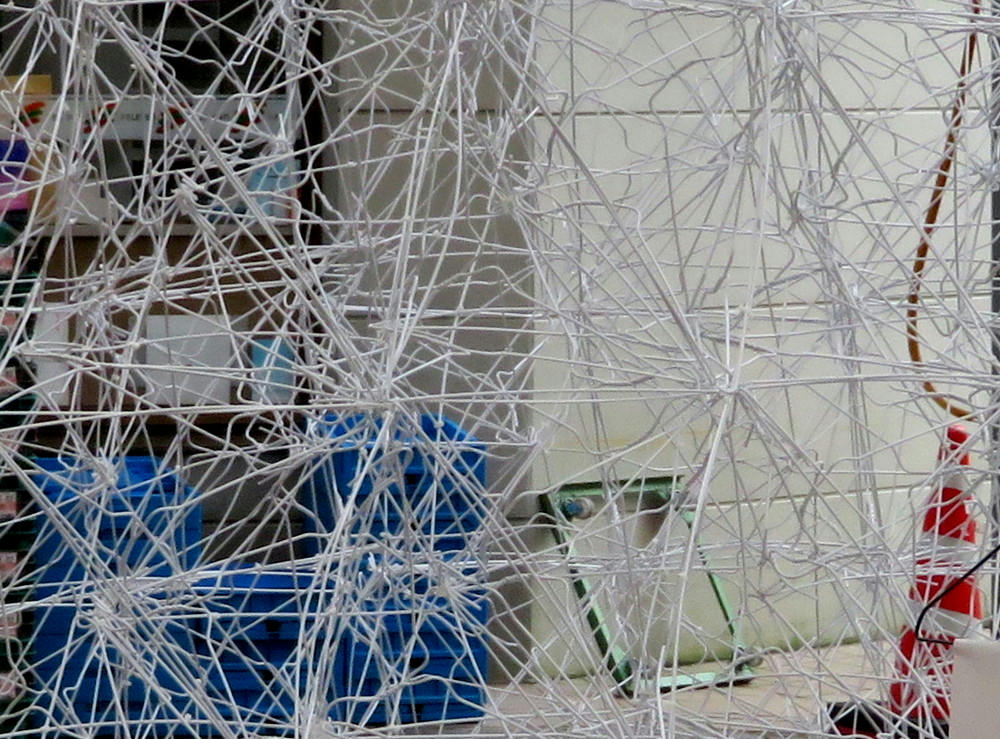 It doesn't show up that well in the photos, but it was kind of eye-catching in person. At night on Saturday, the students dismantled it and apparently put it in a truck for storage. It was back in place on Sunday, so at the least, it's designed to be collapsible and portable.