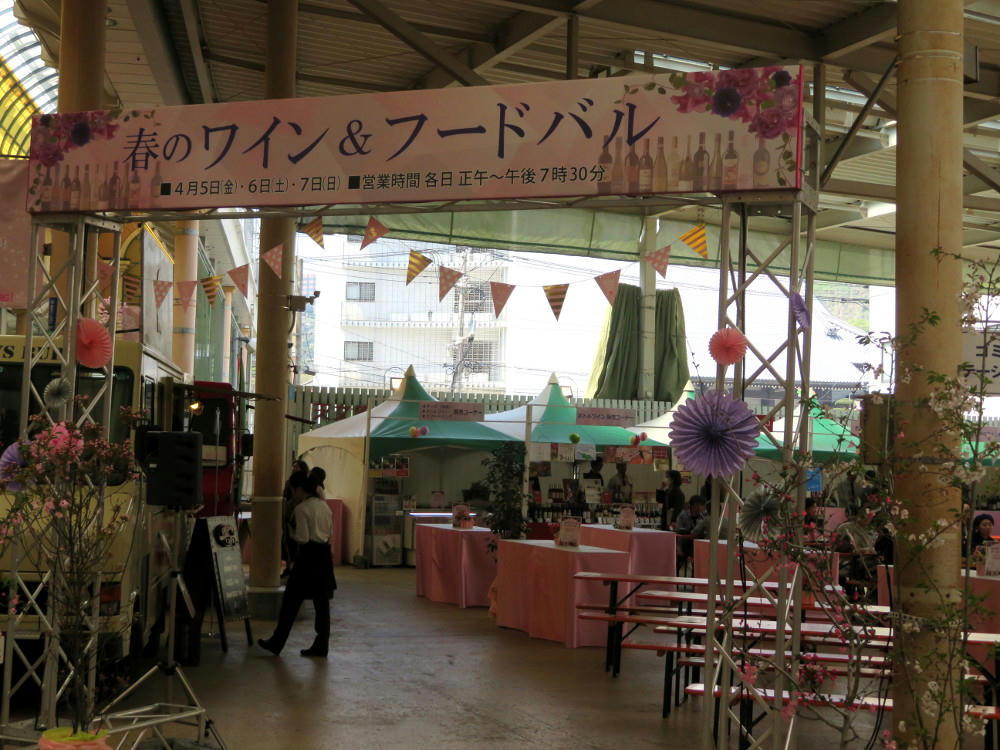 The space in front of Lotteria in Tenmonkan was used for hosting a wine and food event. Unfortunately, I had to work evenings on both Friday and Saturday, and the thing closed before I got out of the school. On Sunday, I had to go shopping at Amu Plaza all day. So, I wasn't able to check out the products or prices. I did seriously want to get one glass of red if I had the chance, but it didn't work out. On the other hand, I think it's 500 yen ($4.50 USD) for a splash of wine (not a full wine glass), which is more than I'd want to spend for something like this.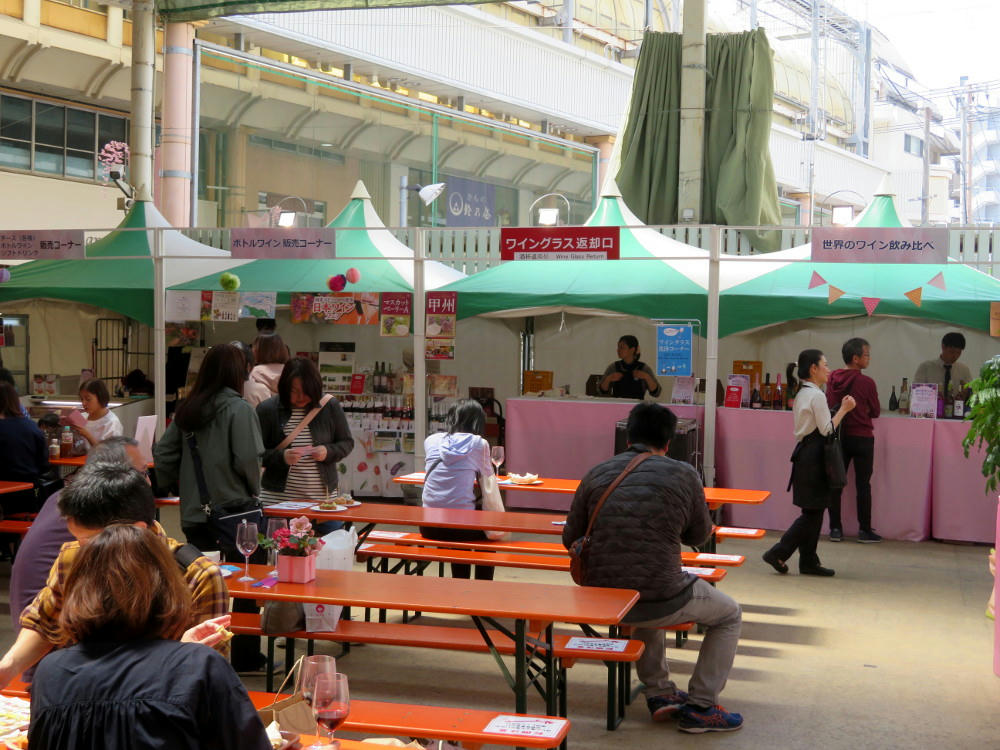 Most of the foods were ignorable, so no loss there.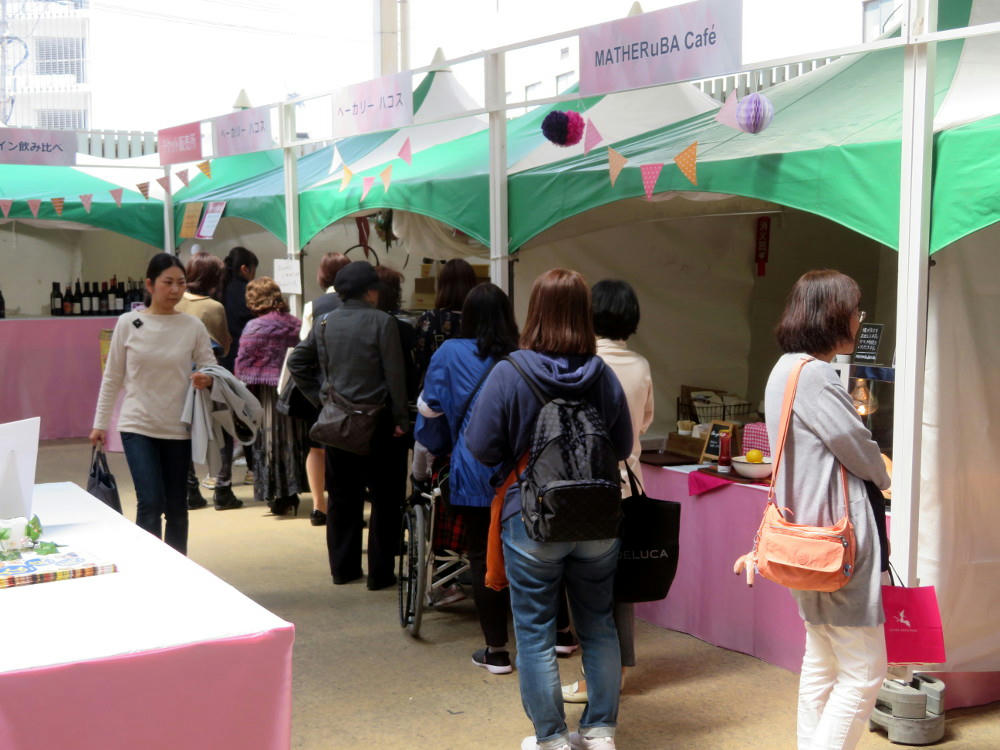 But, there was a fairly brisk business on Saturday by the other shoppers.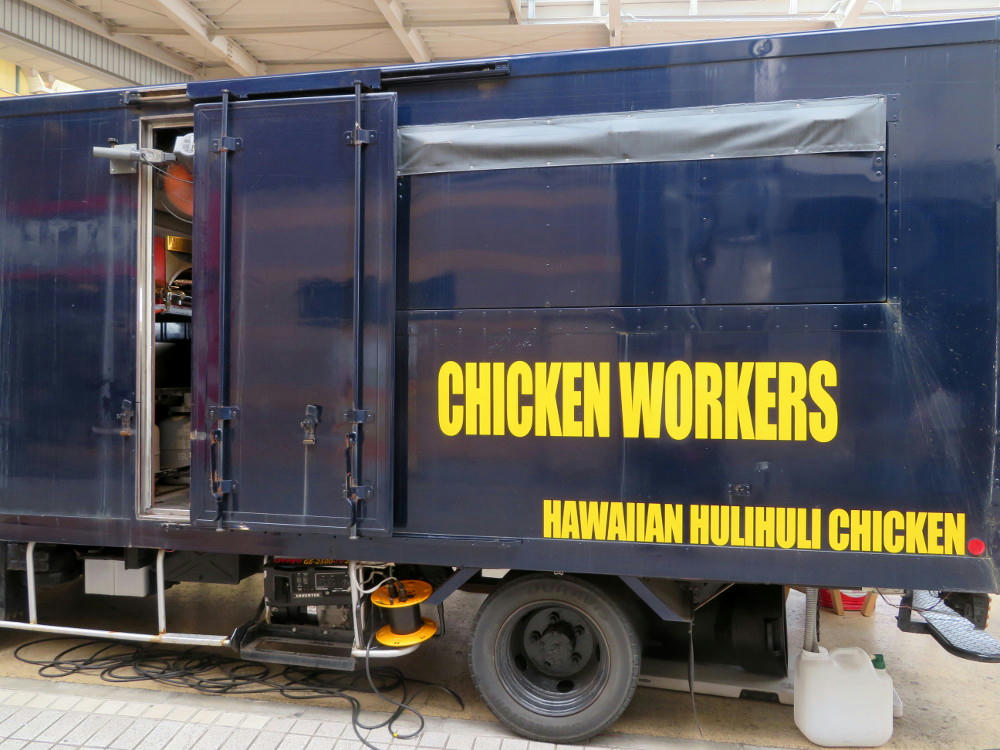 However, there was this one food truck that looked intriguing. Turns out "hulihuli" is effectively "rotisserie", and there is no one recipe for the basting sauce used by different chefs. I'll need to try it next time.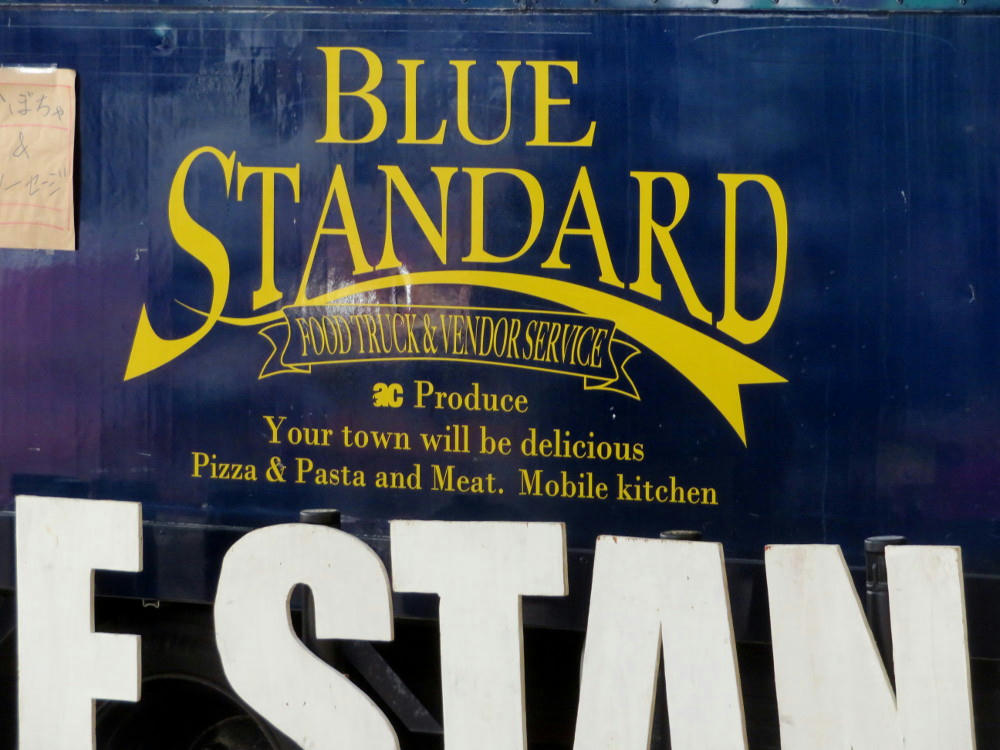 In the land of Godzilla and other giant monsters, you want to use this motto very sparingly.