The new gate in front of the Reimeikan history museum has now opened to visitors. Looks nice.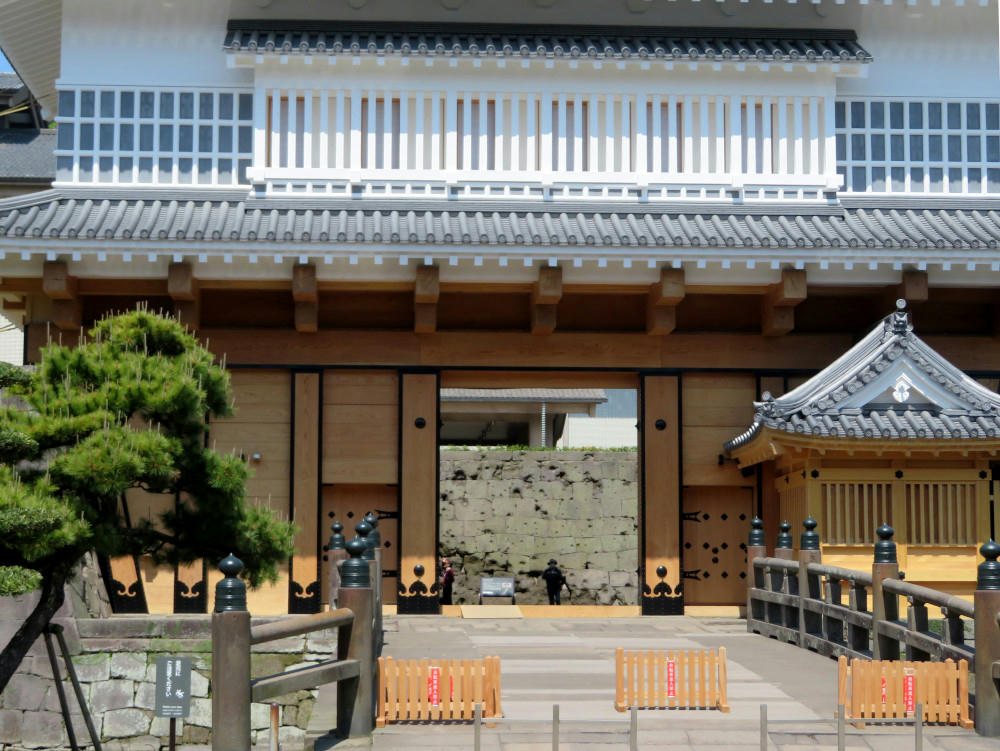 Cannot tell what the little hut to the right of the entrance is, though. I still think it's for a small Shinto shrine, but there's no way to look inside right now.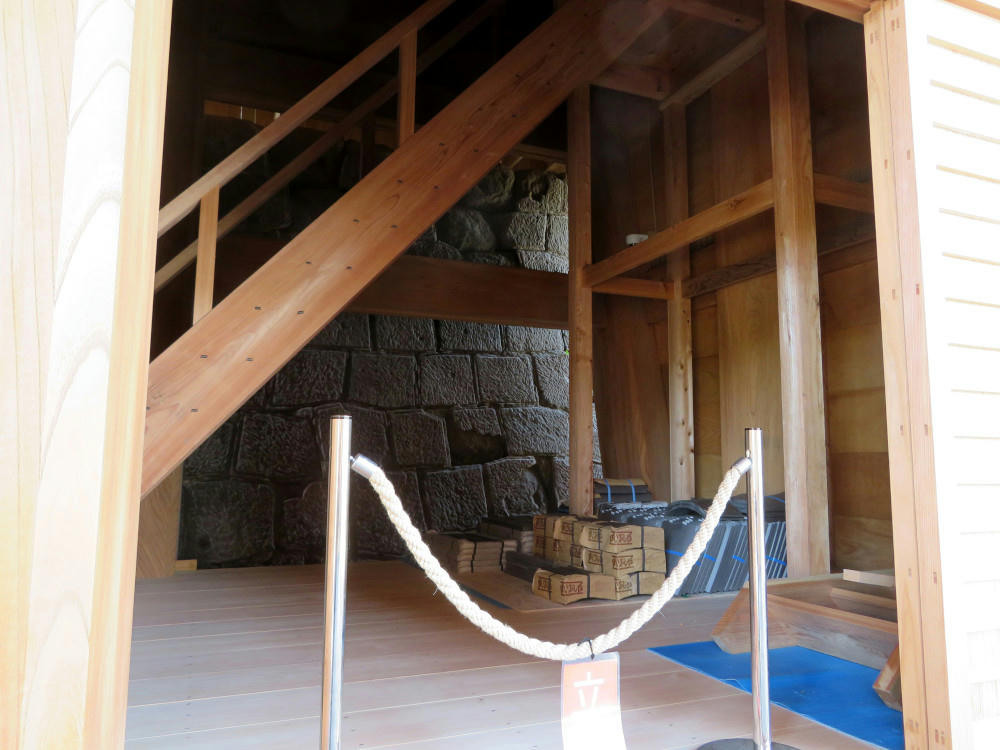 The two big legs of the gate have stairways up to the floor above, but both are closed to visitors at the moment. Notice that to the right, just inside the doorway, is the small steps that would normally be used to let people climb up into the space here. Not shown were the 5-6 pairs of shoes on a mat on the ground in front of the entrance. I assume there were people on the floor above, but I couldn't hear anyone talking or moving around up there. Looking closer at the main stairs, I get the impression that all the pieces of wood force-fit together, and that the workers didn't use nails or glue for anything.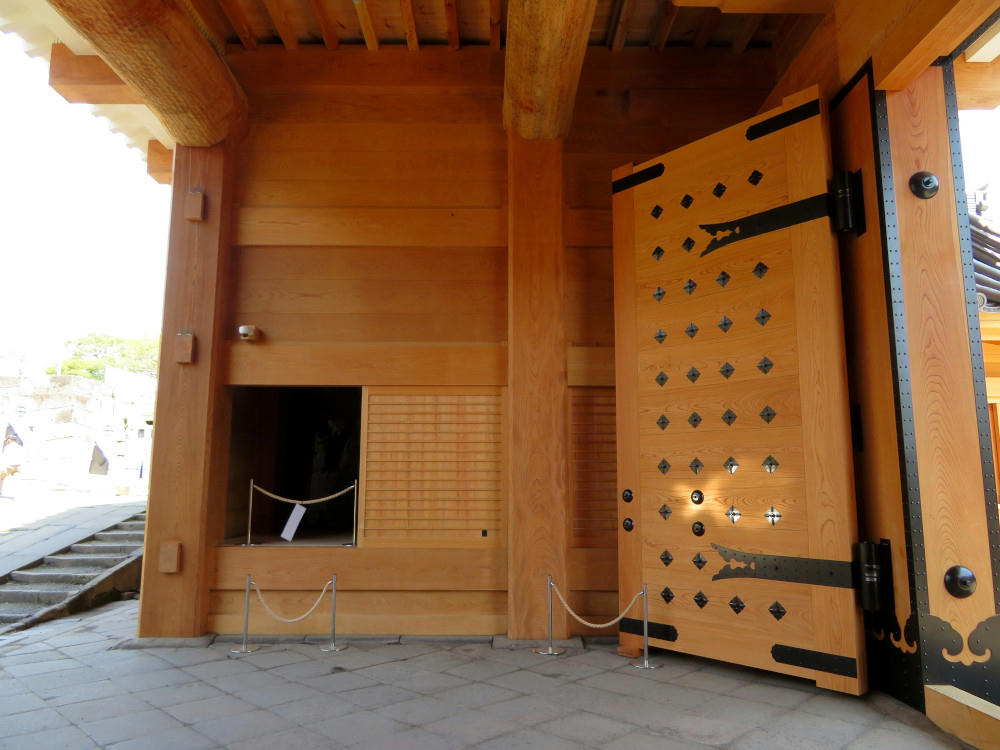 Other side of the gate interior.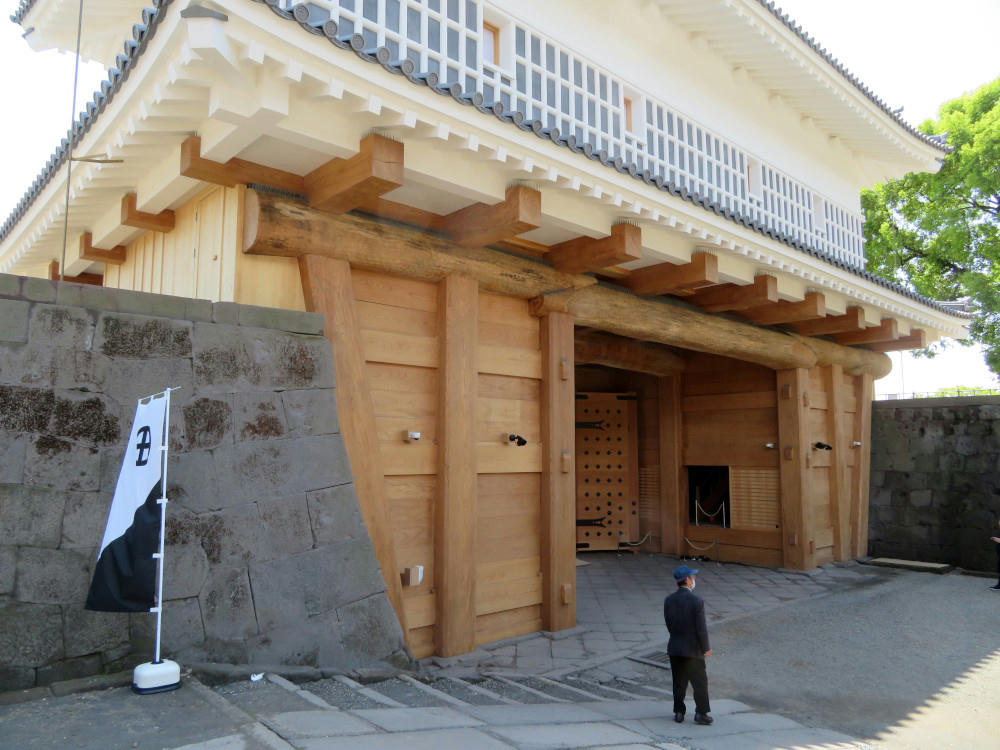 Back side of the new gate. Nothing else much to see right now. I'm looking forward to going upstairs, as long as they don't charge admission for it.