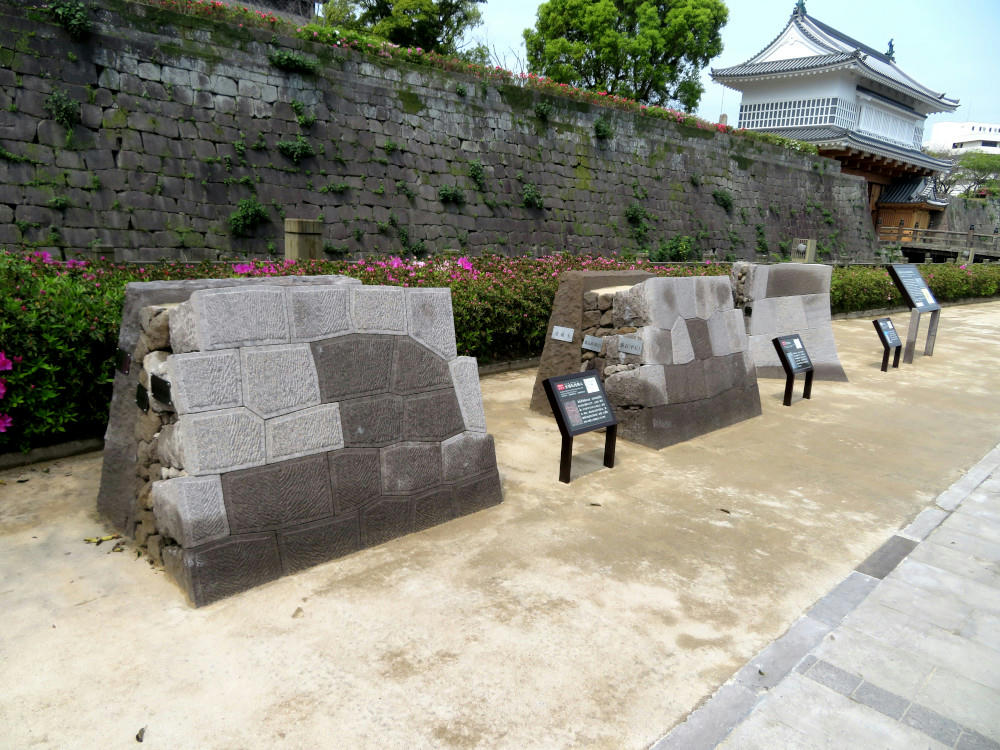 The space between the main walk and the old main Tsurumaru Castle wall used to have a little walking path through a long stretch of bushes. For some reason, the city decided to tear the bushes out, pave everything, and put in three examples of old-style wall construction.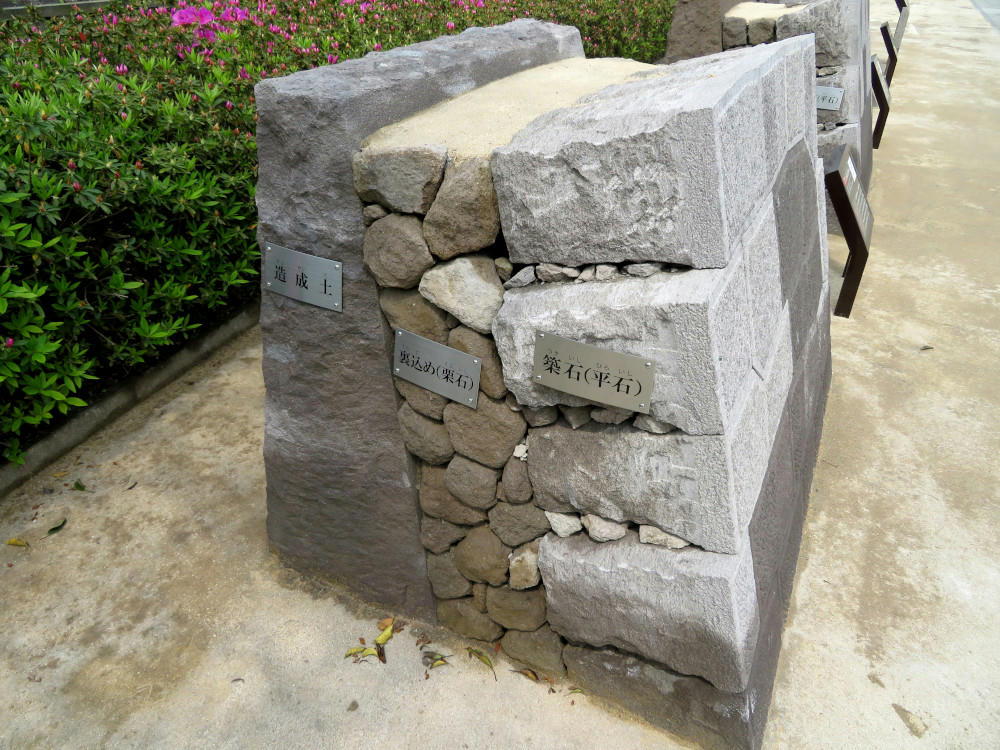 Since there are very few people that walk by this area, and no one else looks at these things, they should have kept the bushes.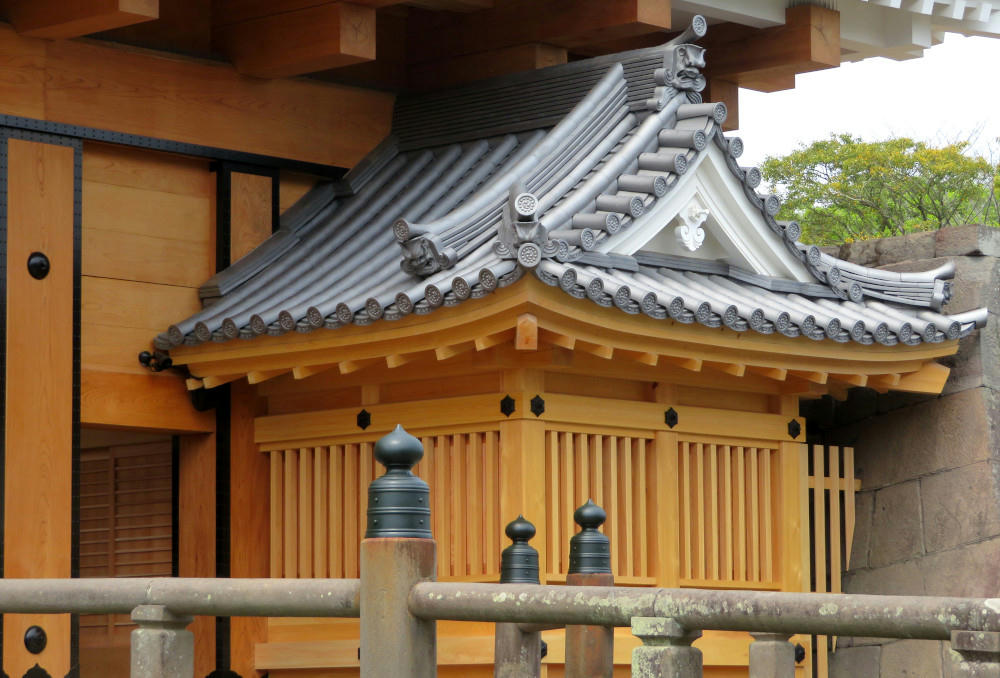 A close-up of what I think is a shrine housing.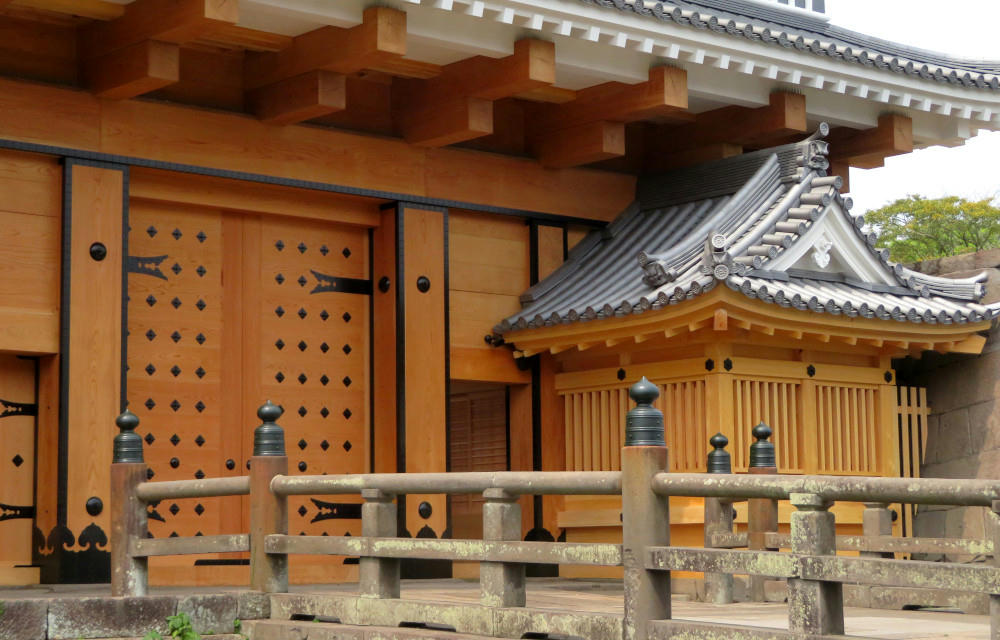 Plus the new doors. The space for going up to the Reimeikan museum behind the doors looks largely unchanged.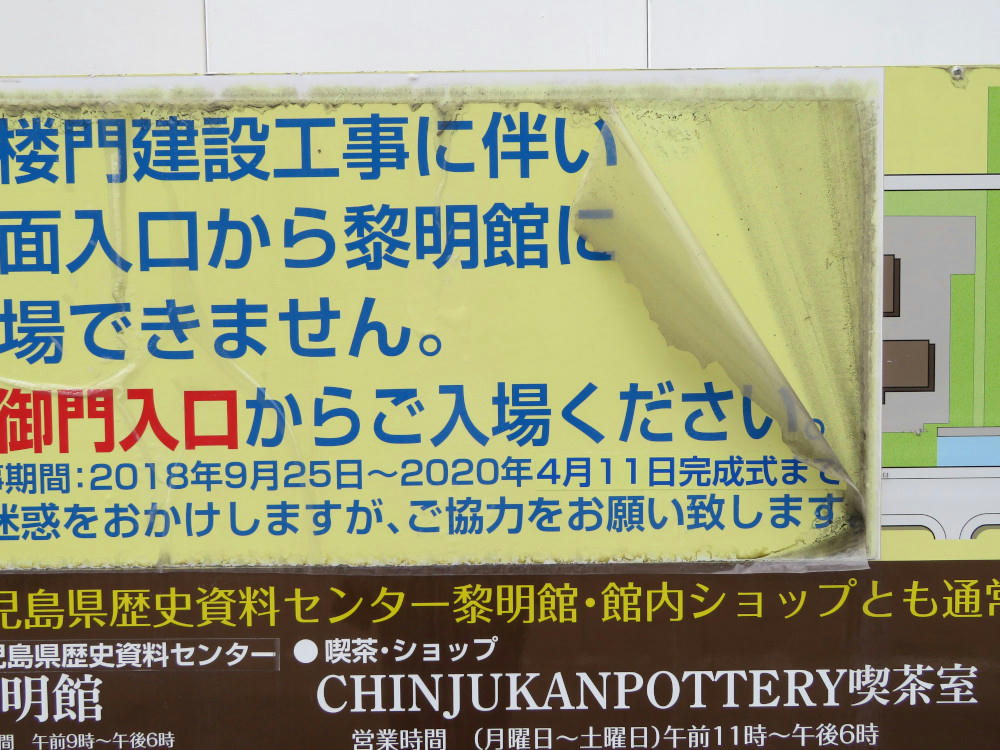 The sign directing visitors around to the side entrance is falling apart. And, the date for when the gate will open has been stuck over with a new date of Apr. 11. We'll see if that changes, too (it did).