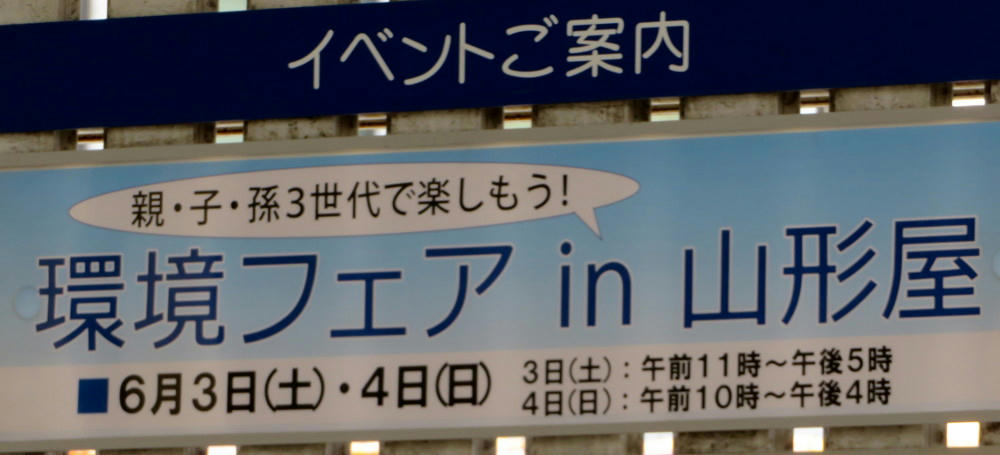 Yamakataya department store had an arts and crafts fair for children in the open space in front of Lotteria over the weekend.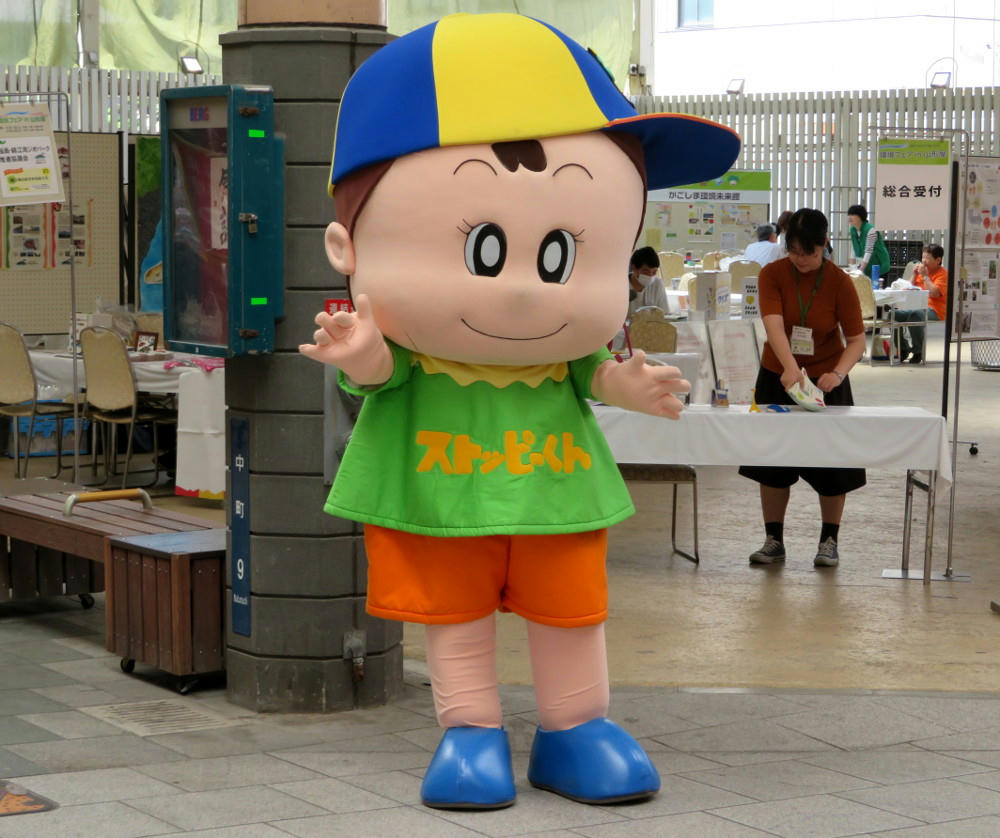 Stoppi-kun. Not sure what the name represents. The mascot is supposed to show that the fair is open to kids.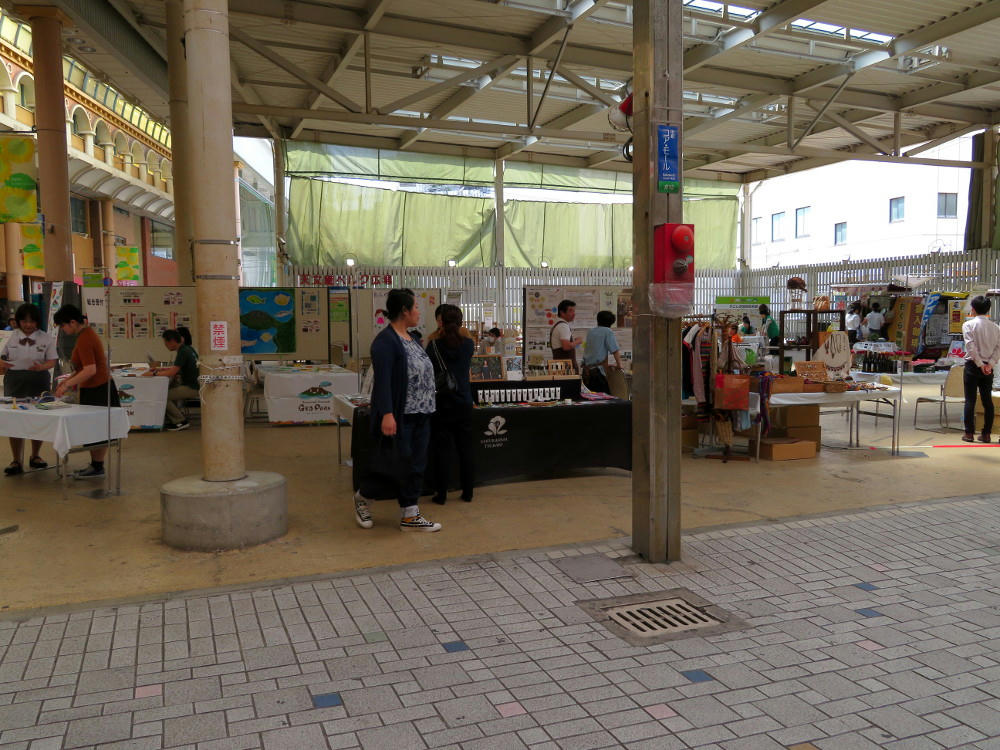 Buy stuff, make stuff.
I went by here on Saturday on my way to work, and I didn't stop in to look more closely at what everyone had. On Sunday, I headed off in the opposite direction to get exercise walking, and the fair was gone when I got back.