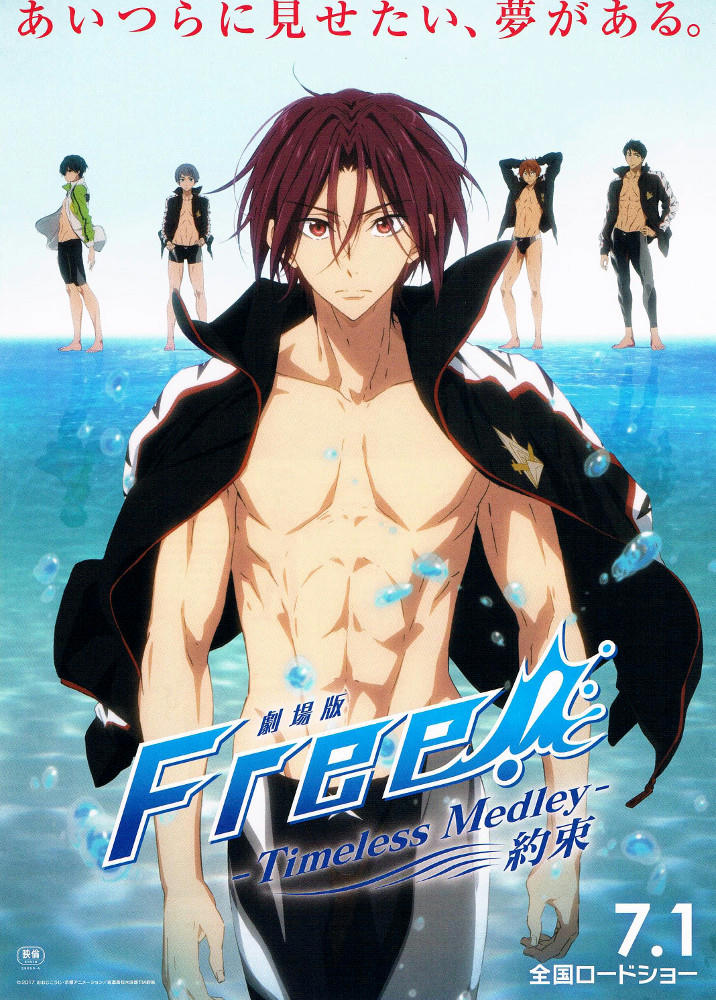 (All rights belong to their owners. Images used here for review purposes only.)
As a TV anime,
Free!
ran from 2012-13, with other releases since then.
Timeless Medley
is a two-parter, with the first part having come out in April, and this second one scheduled for July. The next movie,
Take Your Marks
, will hit screens towards the end of the year. If you're not familiar with the story, it's about a group of school friends that set up a swim club in high school.