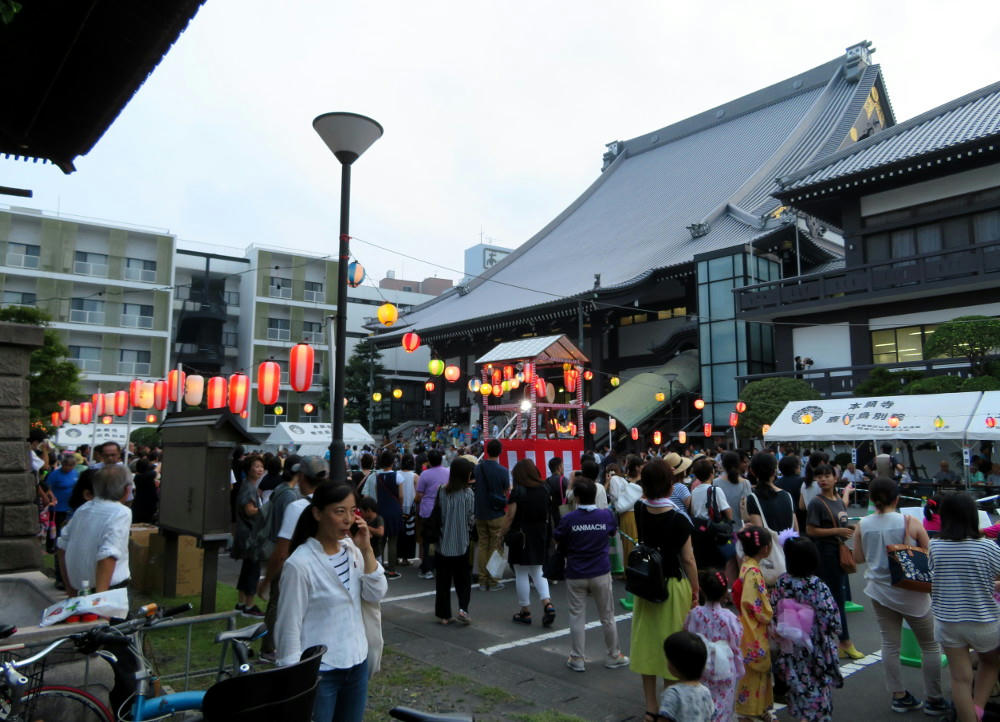 Bon Odori is a summer event, usually tied to the bigger temples, that involves dancing at night around a drum tower. I've recording video of the one at Honganji some years ago, and ran photos from last year's. August 8 is kind of a special date, numerologically, which is why Honganji had their event Tuesday evening. I was hoping to watch more of it, but things only ran from 7 to 8:45 PM, and that's when I had to have dinner. I walked by after school at 6:30, as people were gathering, and couldn't get back until 8:30 PM, when the dancing and music had ended and the MCs were getting ready to announce the winners of the door prizes.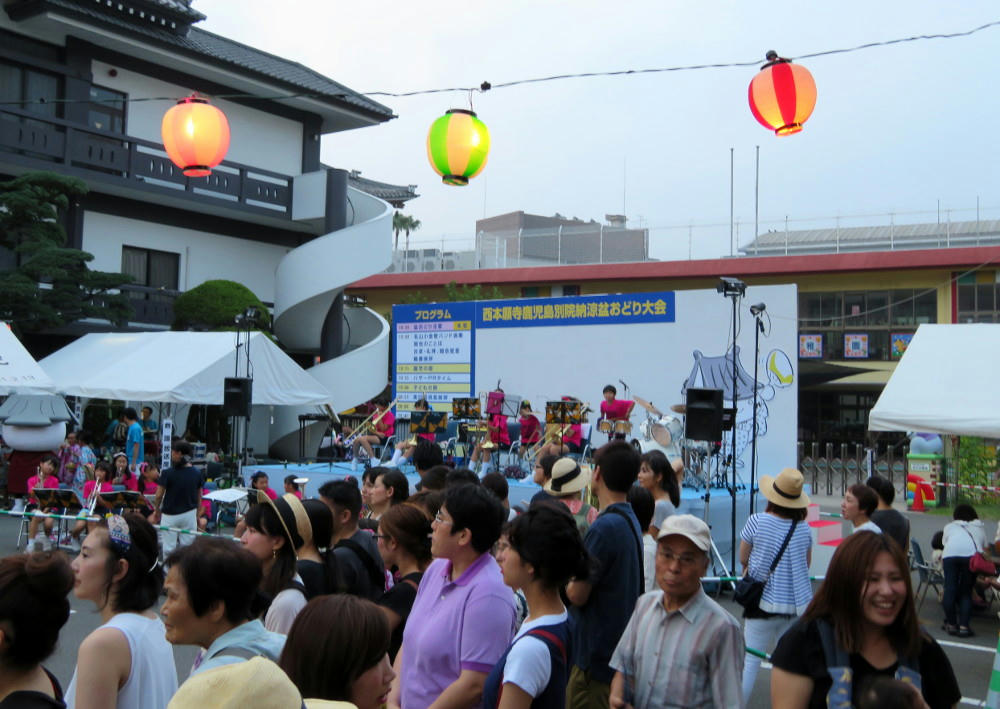 A school band provided some of the music at the beginning.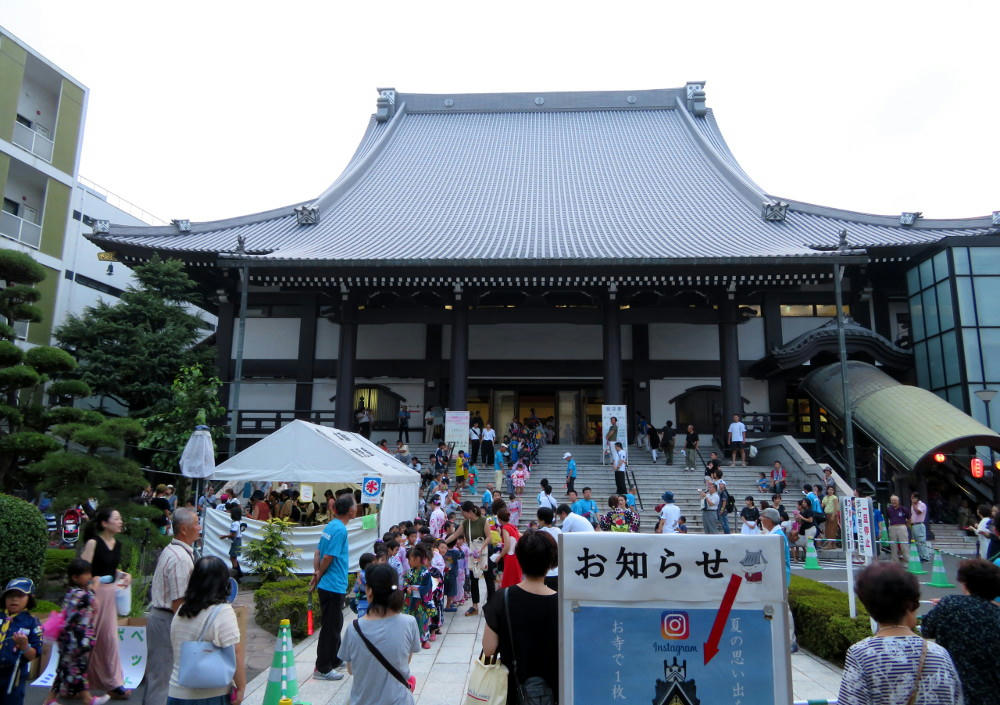 Bon Odori is the name of the summer lantern festival and is related to the Day of the Dead. Obon Yasumi is the 1 week in August when most people return to their family villages to pay respect to their ancestors. This year it's going to run from the 11th to the 17th for me, although I'll still have to work the 11th (today).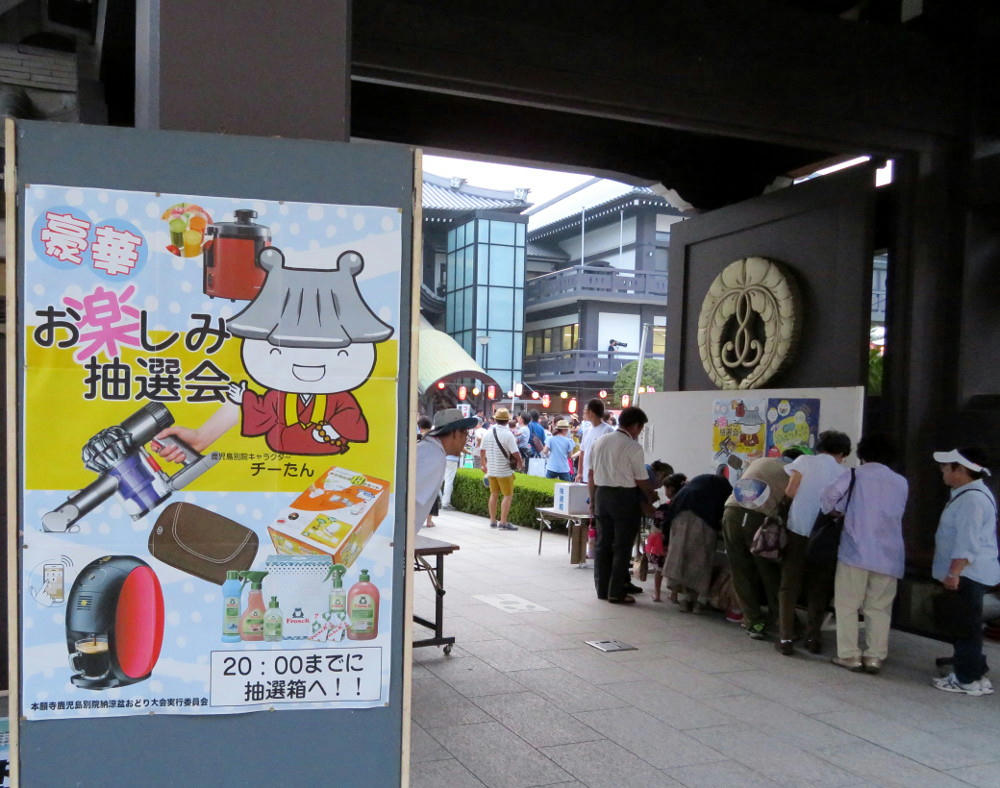 People registering for the door prize giveaway.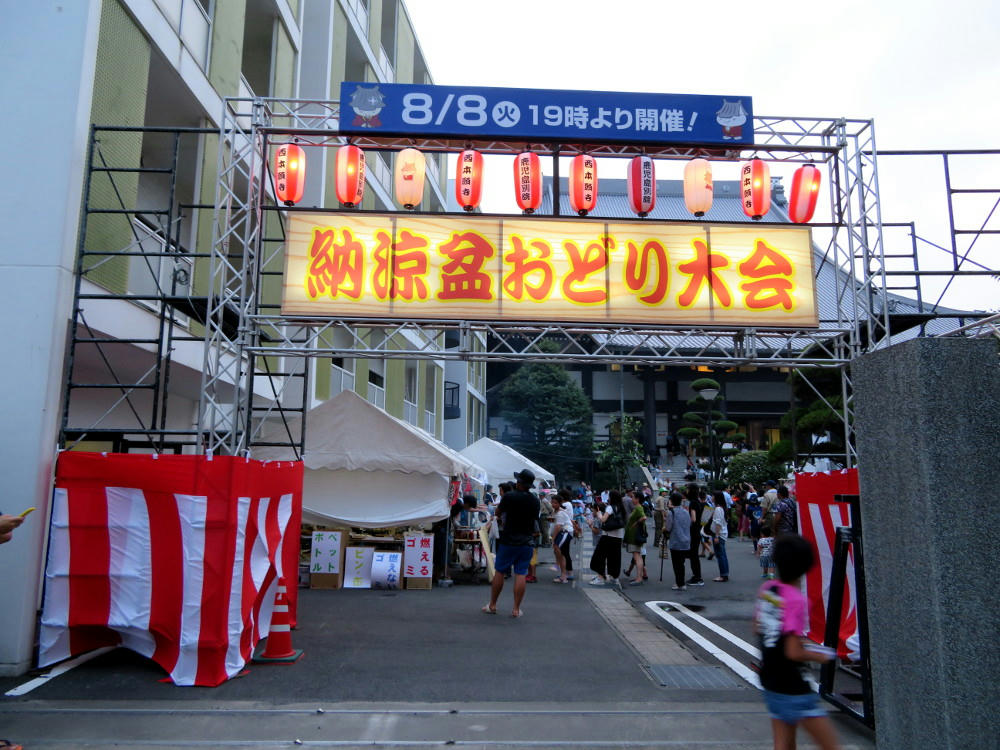 The main entrance, showing the food and drink tables.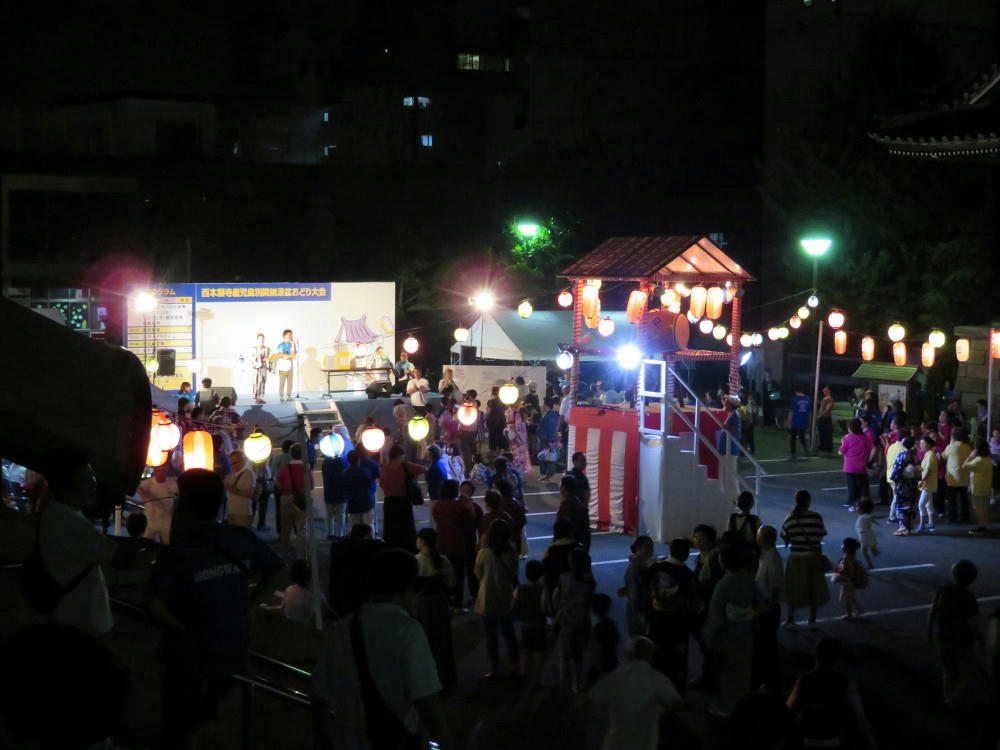 The dancing is over, and the MCs are announcing the names of the people selected to compete against each other to win one of the door prizes.
Summer is going by very fast.