Sometimes, the capsule ball dispensers have stuff for 200 yen ($2 USD) that I have to get "just because." The little LED light switches was one such item.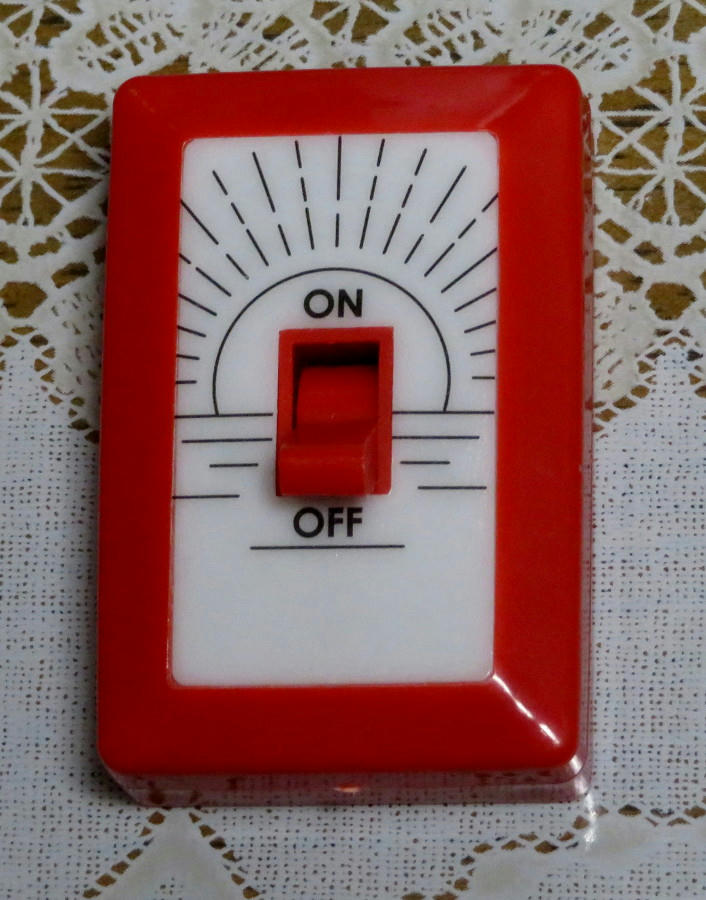 Basically, they're a plastic box (2"x1"x3/8") with the switch and the internal LED, plus a sheet with two stickers. Since the second sticker just had "ON/OFF", I tossed that one and used this one. I hadn't really been thinking about putting the sticker in the indented part of the face, but it just worked out that way. All I wanted was for it to be centered right.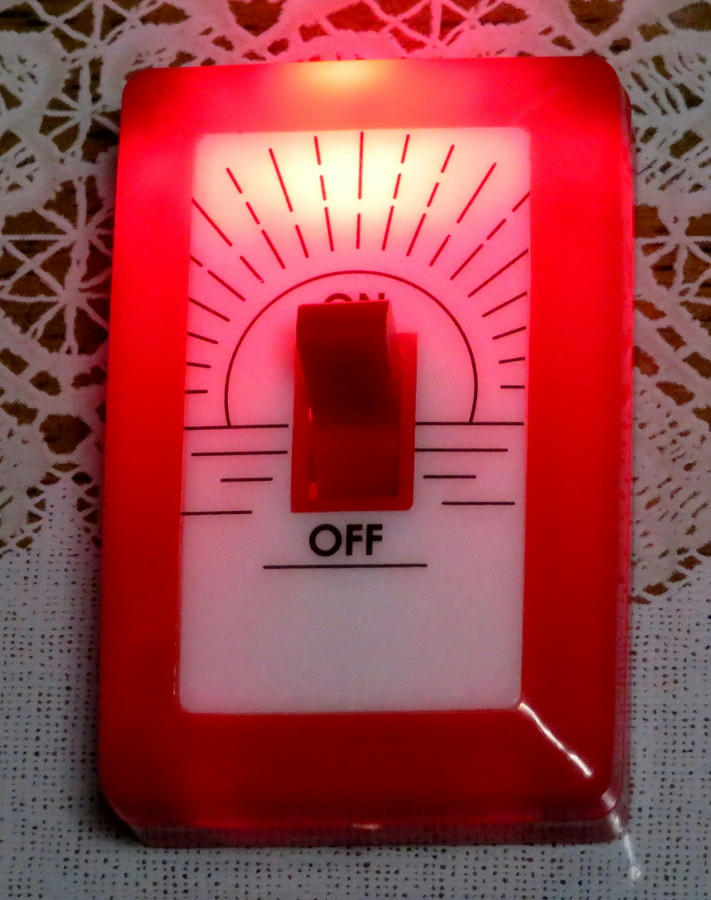 You light up my life. To an extent. Primarily at night when it's otherwise dark outside.
I'm going to get some double-backed tape, and then stick this thing to the side of a utility pole.