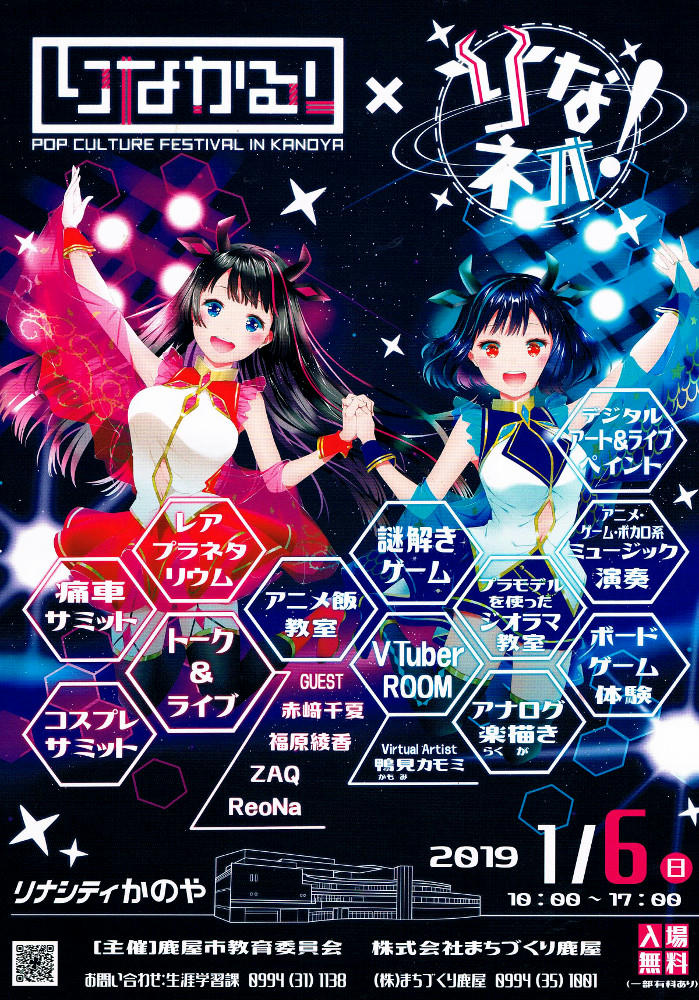 I found this flier on Thursday. It's for a pop culture convention in Kanoya today. Sigh. Even if I had found it early enough to make plans to take a bus to the other side of Kyushu, I still wouldn't have been able to work it into my schedule.
Itasha (anime decal sports cars) summit, cosplay summit, VTuber Room, games, board games, live music, virtual artist music, and more.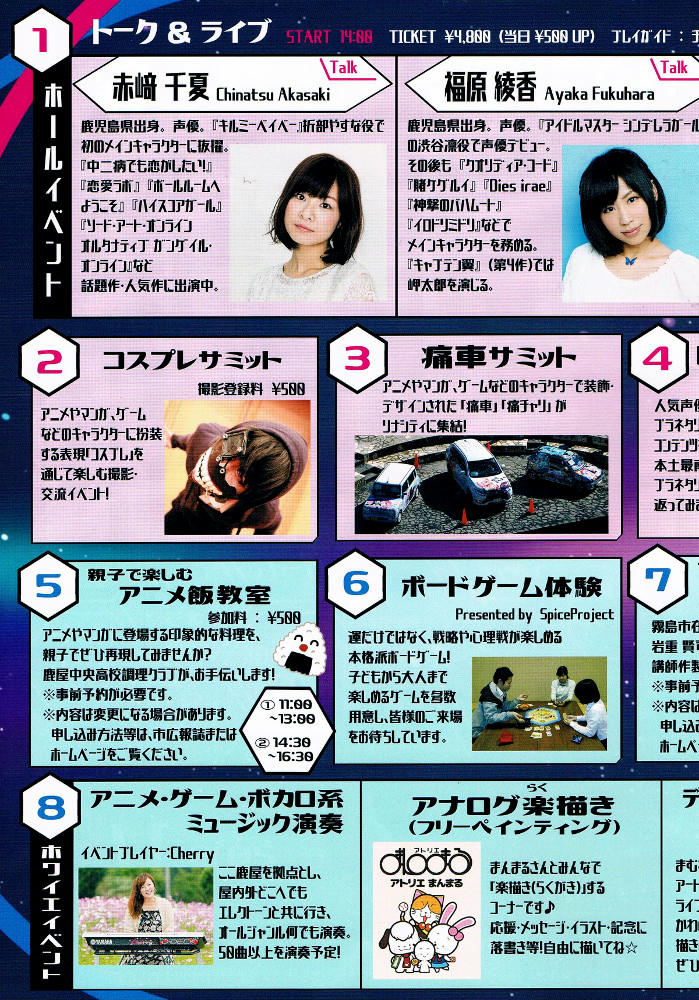 Could be pretty wild, but tickets are something like 4,500 yen ($45 USD). Coupled with the bus fare, food and maybe having to stay in Kanoya overnight, that's easily $100 for a one-day thing.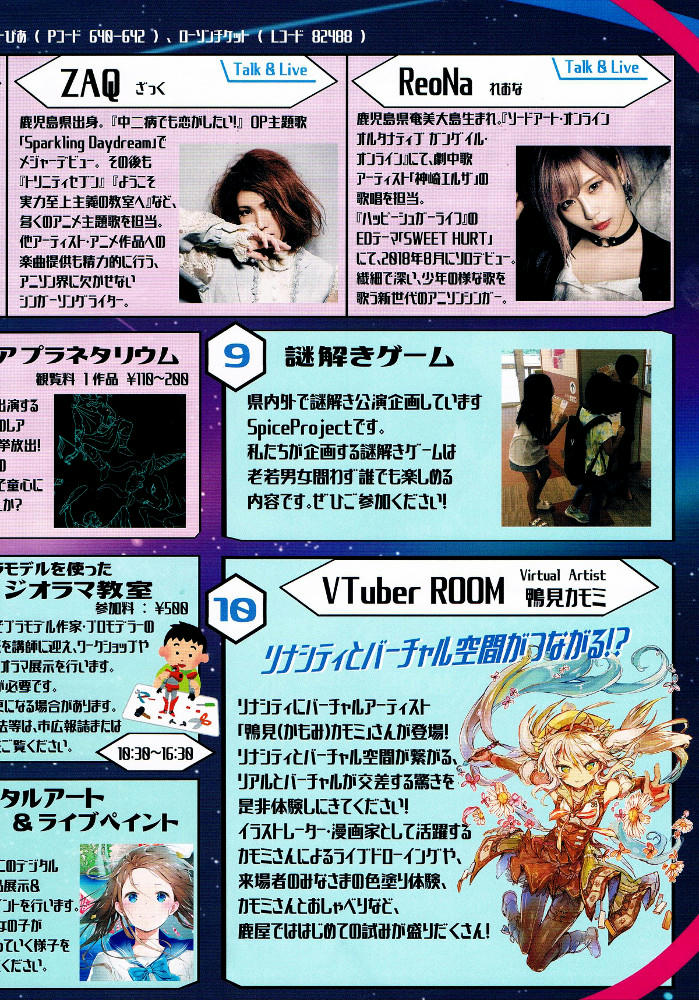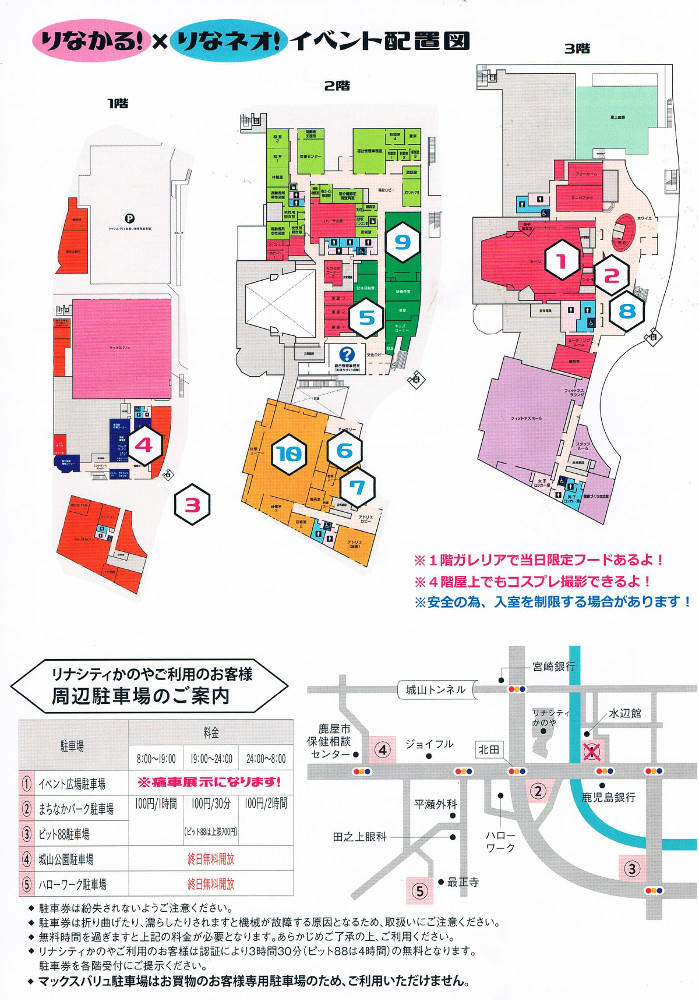 Looks like a masive amount of floor space for everything. I never realized Kanoya was all that big a city. I may have to visit just to check the place out. I do know that they have a large rose garden, though.
Maybe next year.