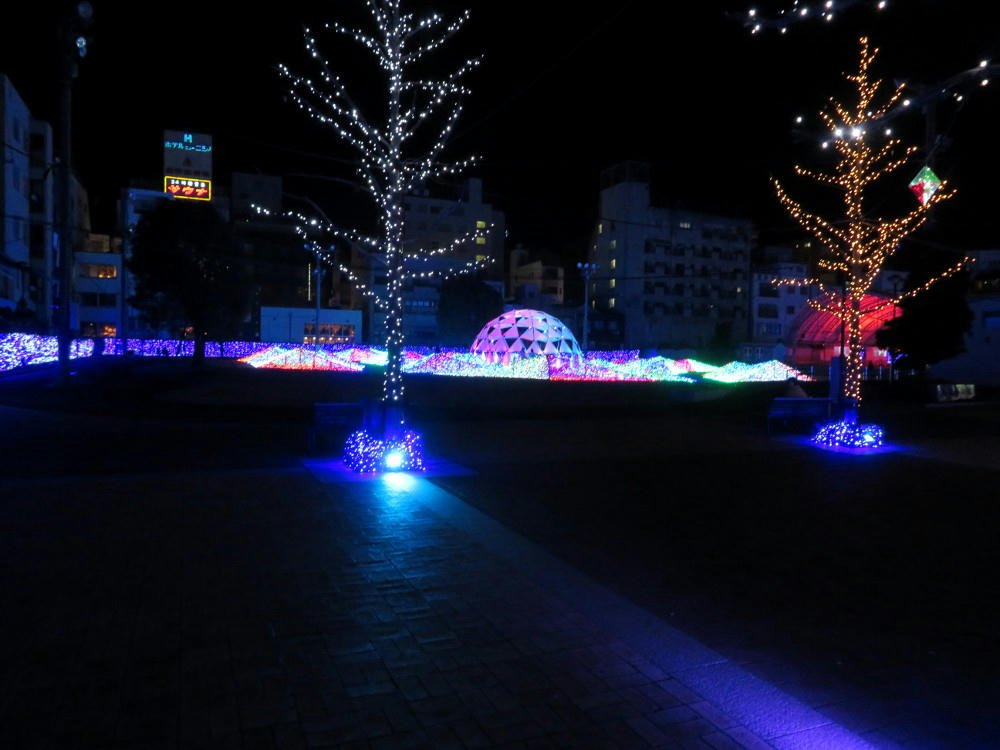 Ten Park, on the other side of Streetcar Street, is running its Millionation (1 million LED illumination) right now.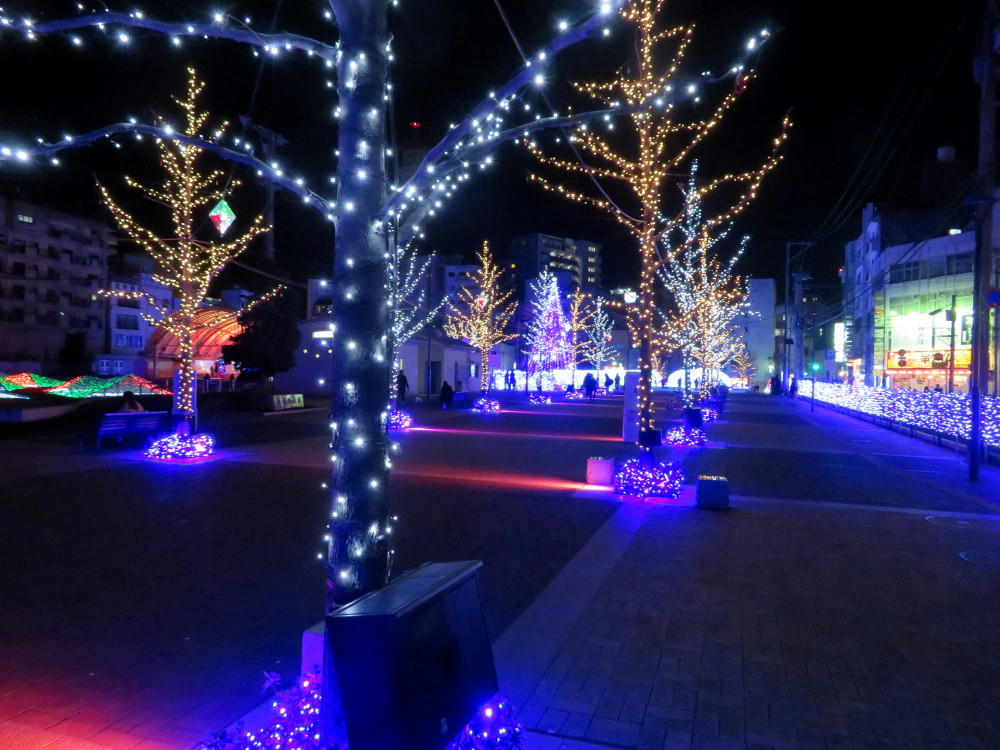 I went at 7 PM Monday evening. Almost no one there at that time. Very peaceful.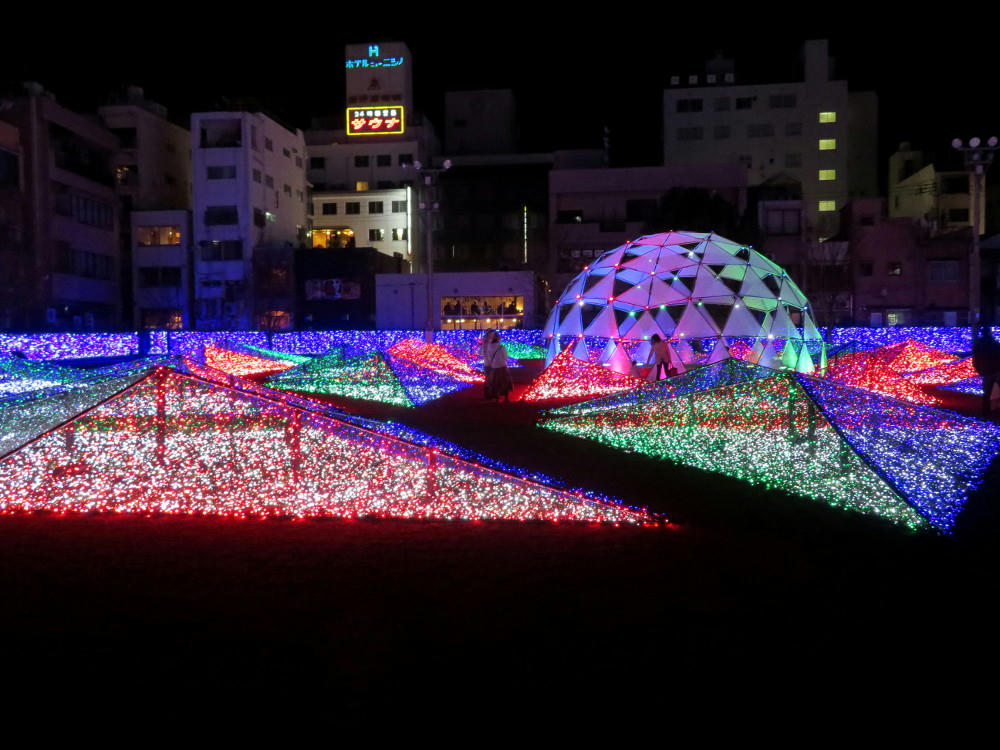 The dome is a "romance power spot," with weird music played at random as couples sit inside.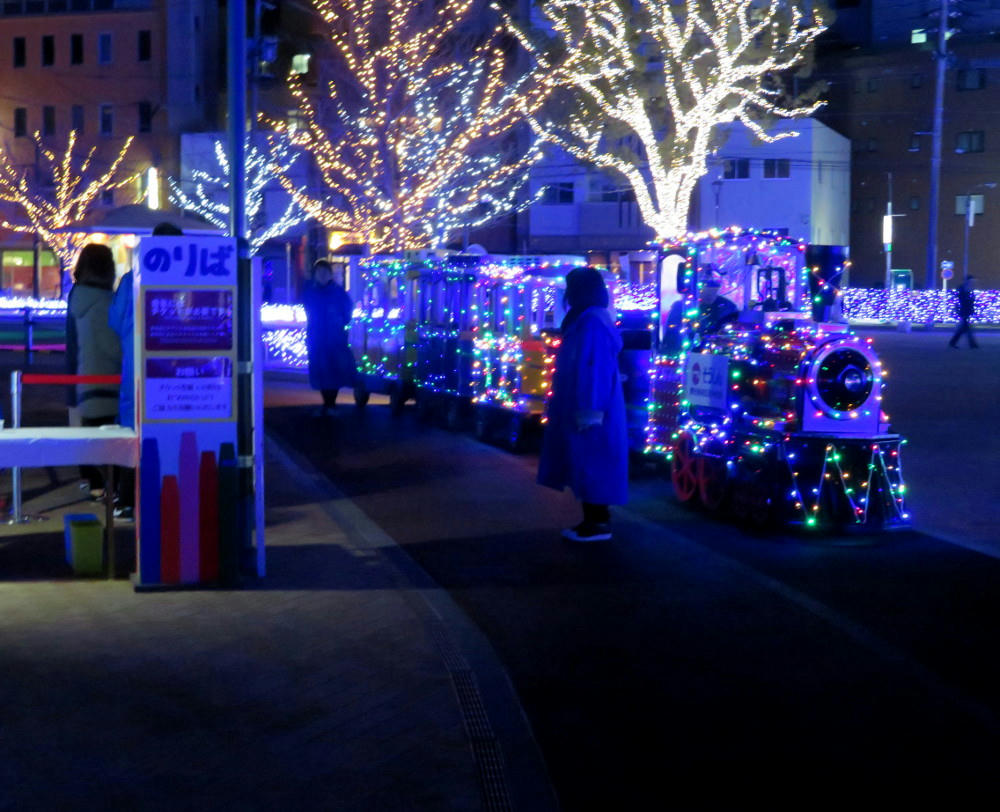 They had the mini-train for children, but it was waiting for more passengers while I was there.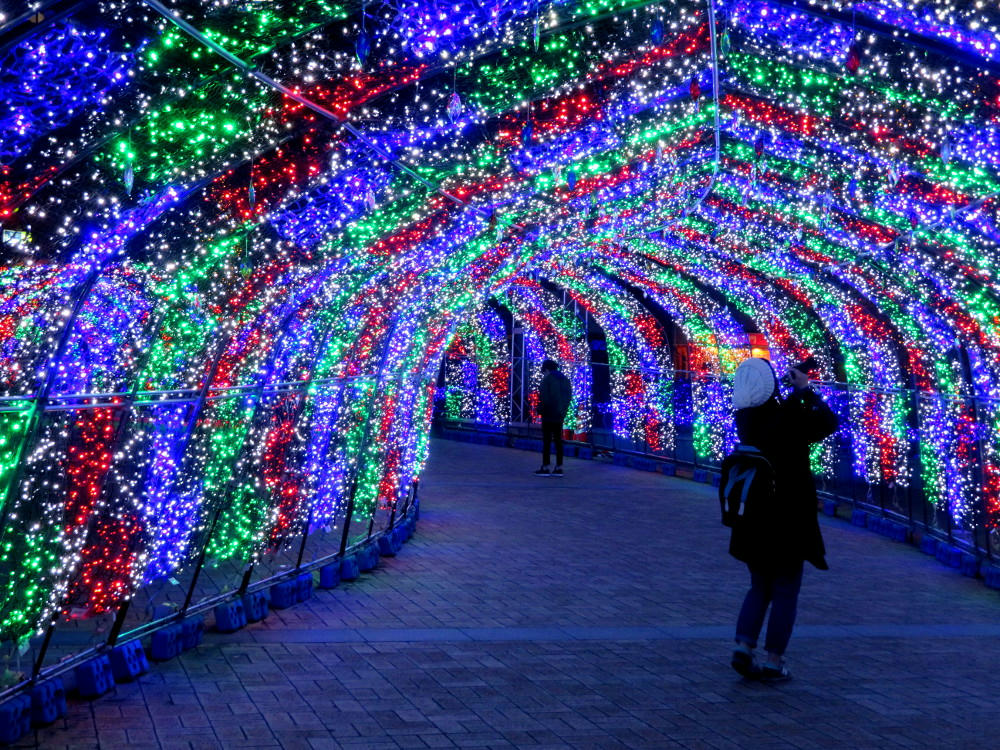 They moved the tunnel from near the dome, where they had it last year, to the other side of the park.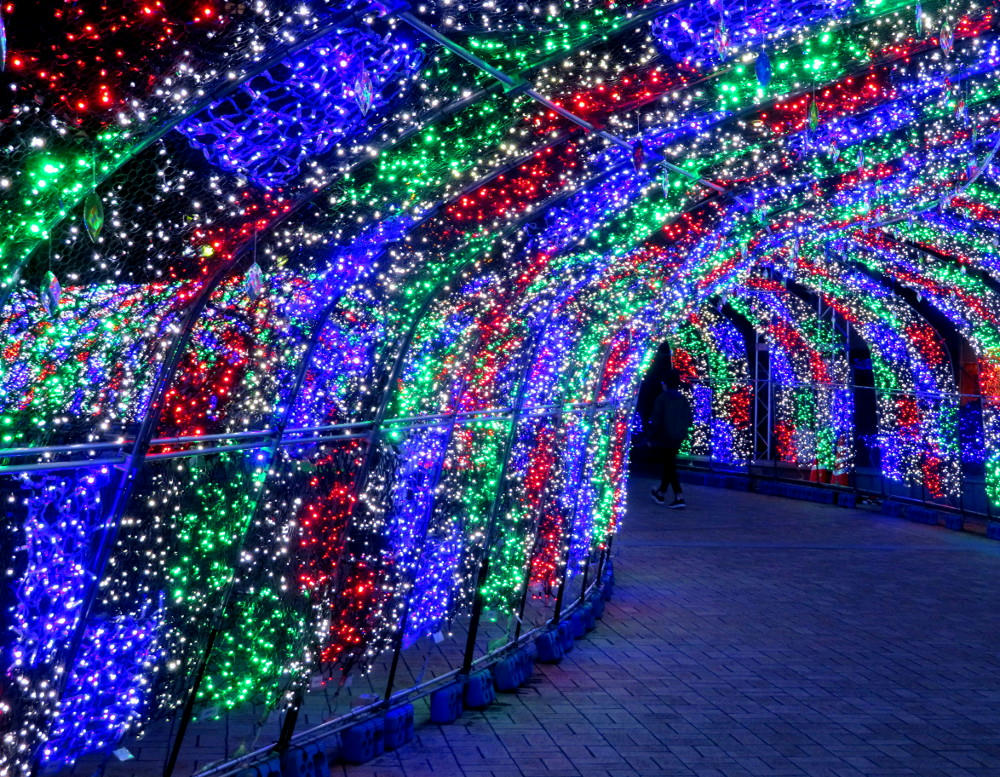 Colors.