Mediafire is still screwed up, but there seems to be a workaround. I'd uploaded a bunch of photos on Monday, including the 13 here below. Of these 13, 3 were being treated as bad links. As of right now, those three are still messed up. However, I uploaded another 20 files last night, and all of those transferred just fine. So, I'm thinking that the messed up ones probably won't be resolved no matter how long I wait. On the other hand, if I simply re-upload the bad ones, Mediafire just identifies the new files as copies and repeats the bad links with them. Instead, if I edit the pictures just a bit (by trimming one edge by a couple pixels) and changing the file names, Mediafire treats them as all new files, and they're now transferring just fine, without screwing up the links, and I can delete the bad files to get rid of them. Sigh.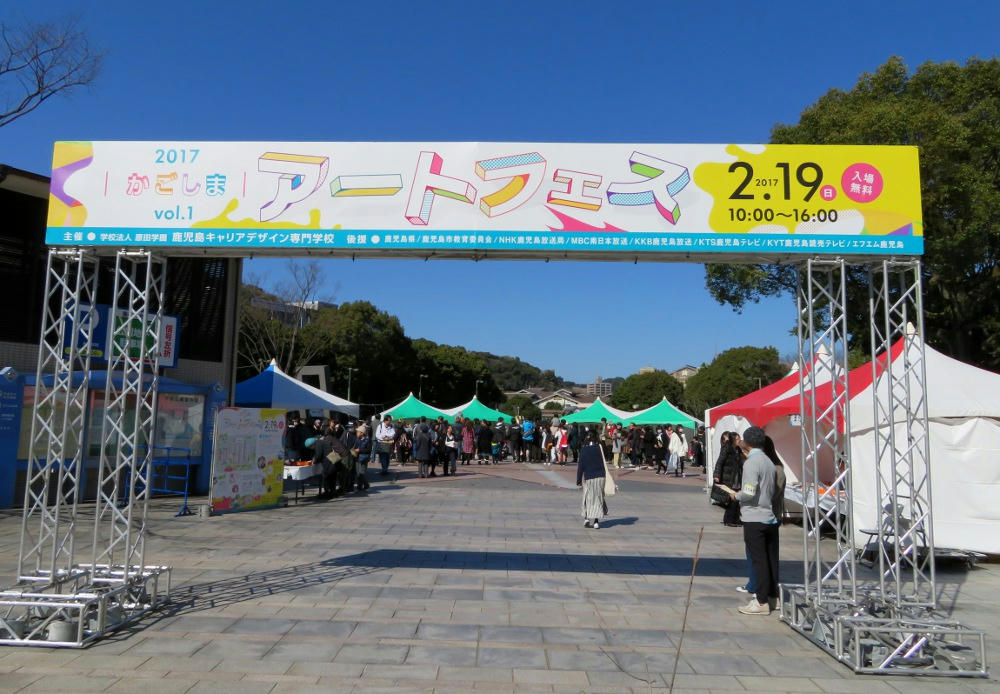 There was an art fest on Sunday. There have been similar events at Terukuni shrine in the past, but this was the first one in Central Park. Basically, it was just a one-day collection of artists trying to find buyers.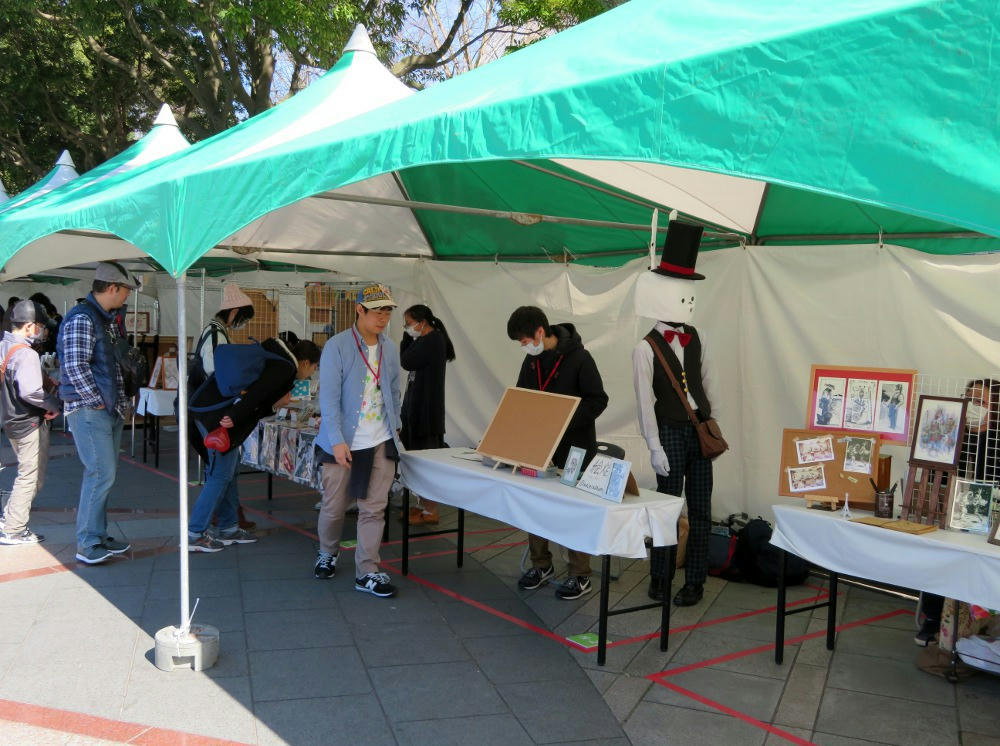 Some of the artists continued working on their art during the fest, such as the woman off camera to the right of the shot, who was painting a guy in a rabbit outfit.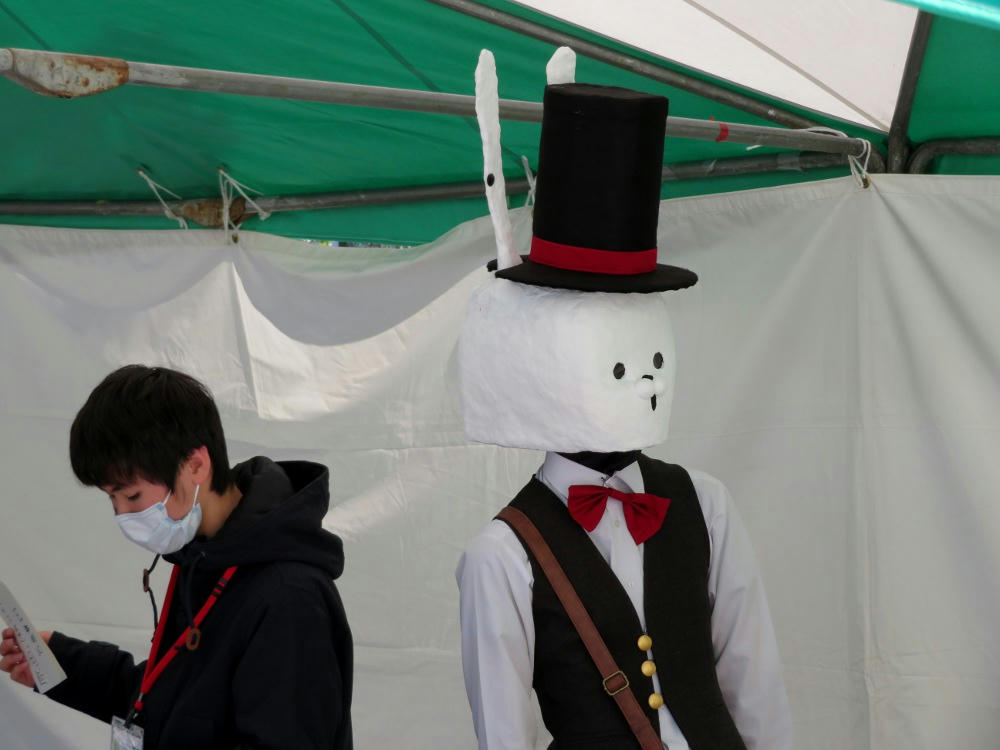 Along with the guy acting as her model.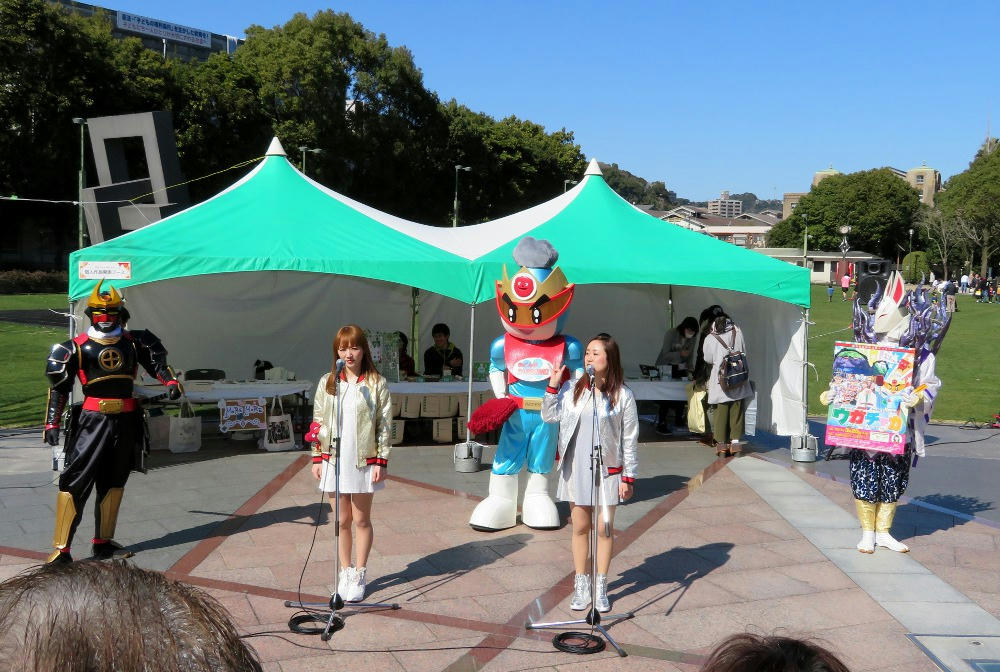 There was also a live stage, featuring the local mascots Hayato-kun, and his fox god opponent. This time, they added two female singers, and Dusking (a play on Duskin, a cleaning equipment rental company, although they also own Mister Donut.)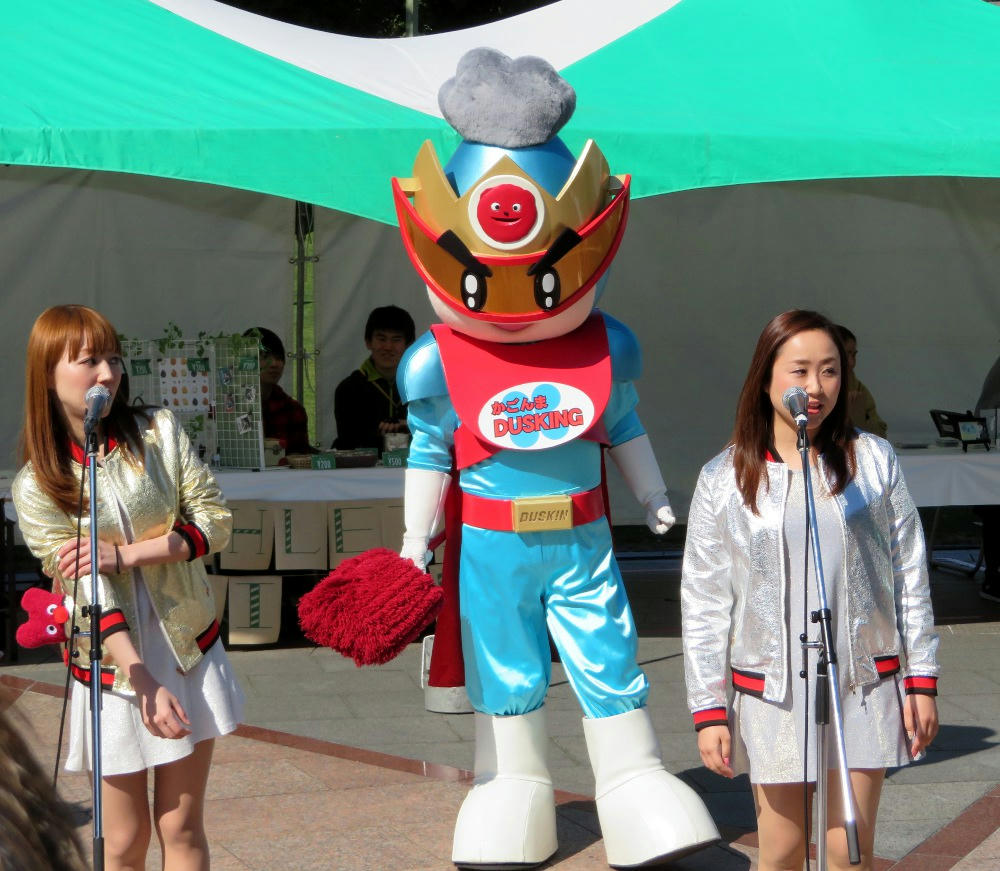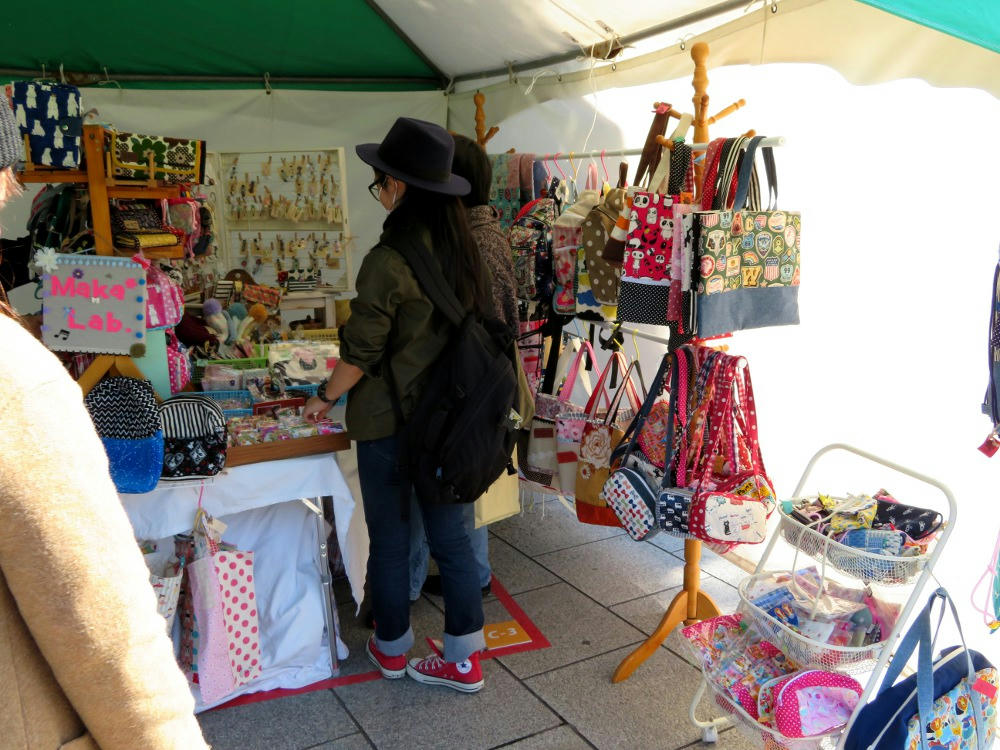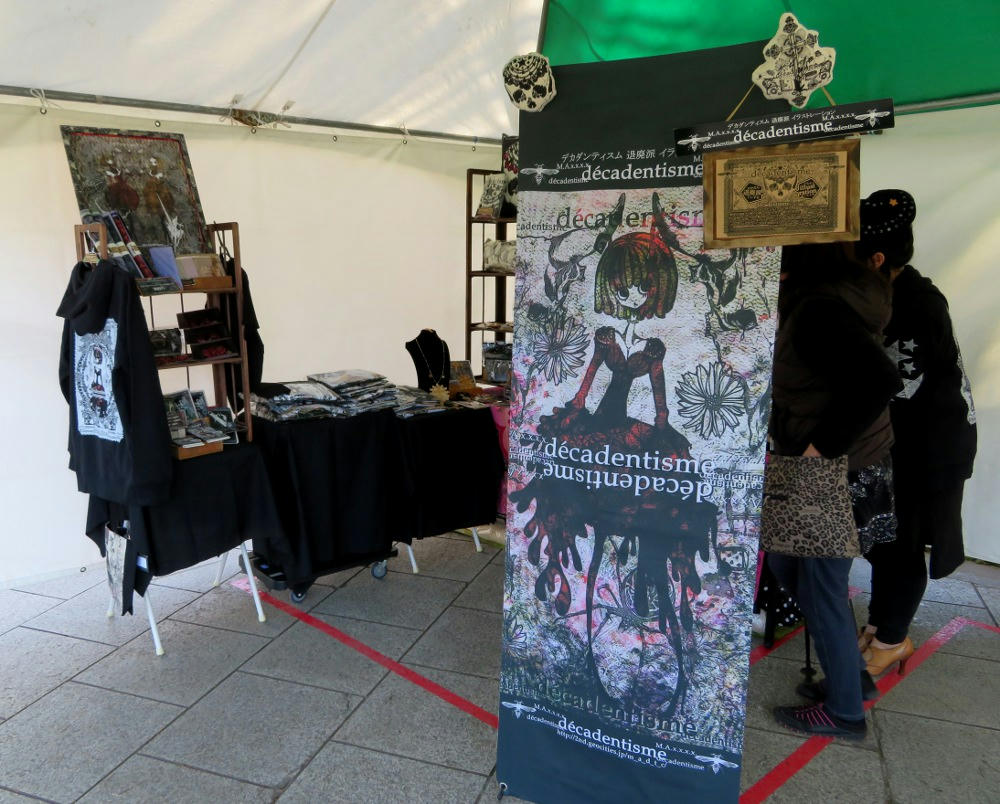 As usual, Decadentisme was there with her goth stylings.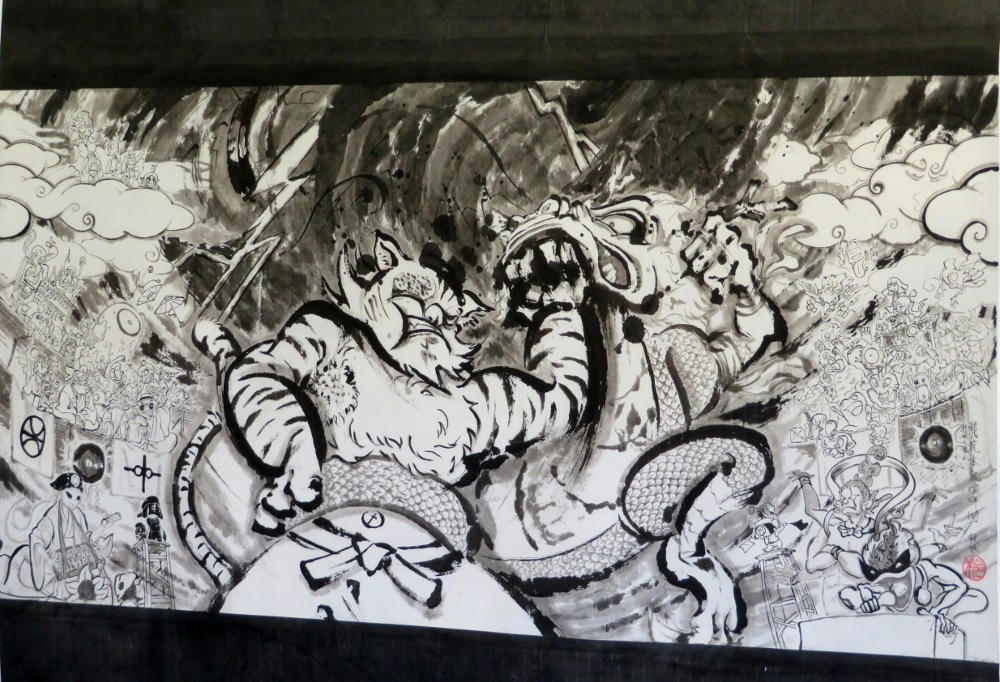 I like this one - a tiger fighting a dragon, with yokai cheering in the stands. There's lots of detailed stuff in the background.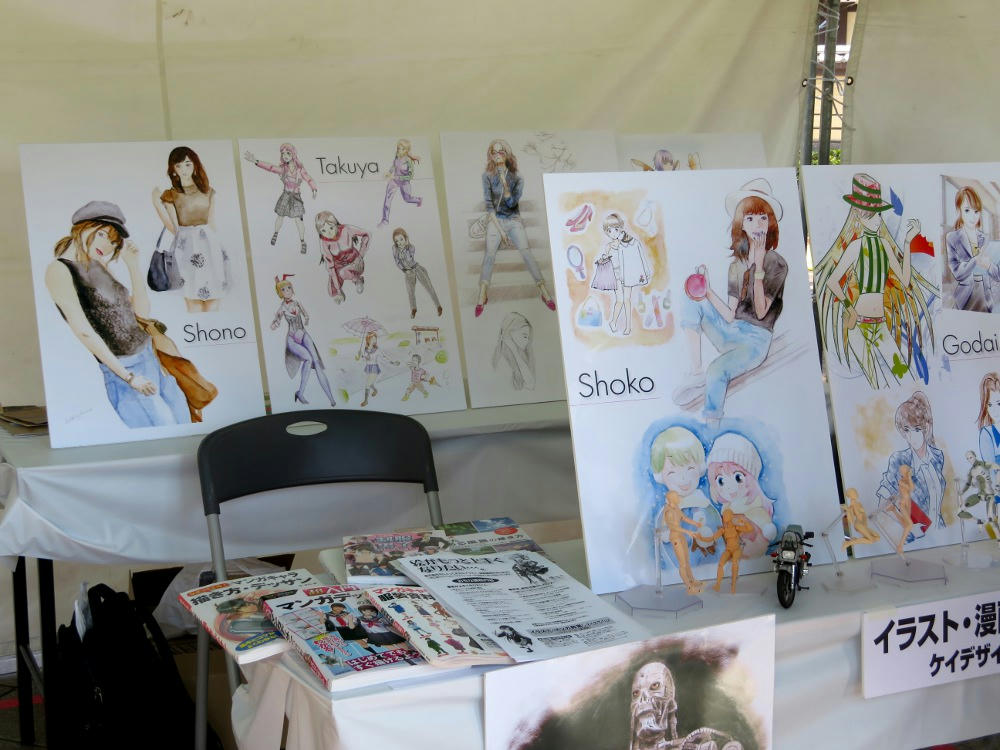 This booth was promoting itself for illustrations and fashion art.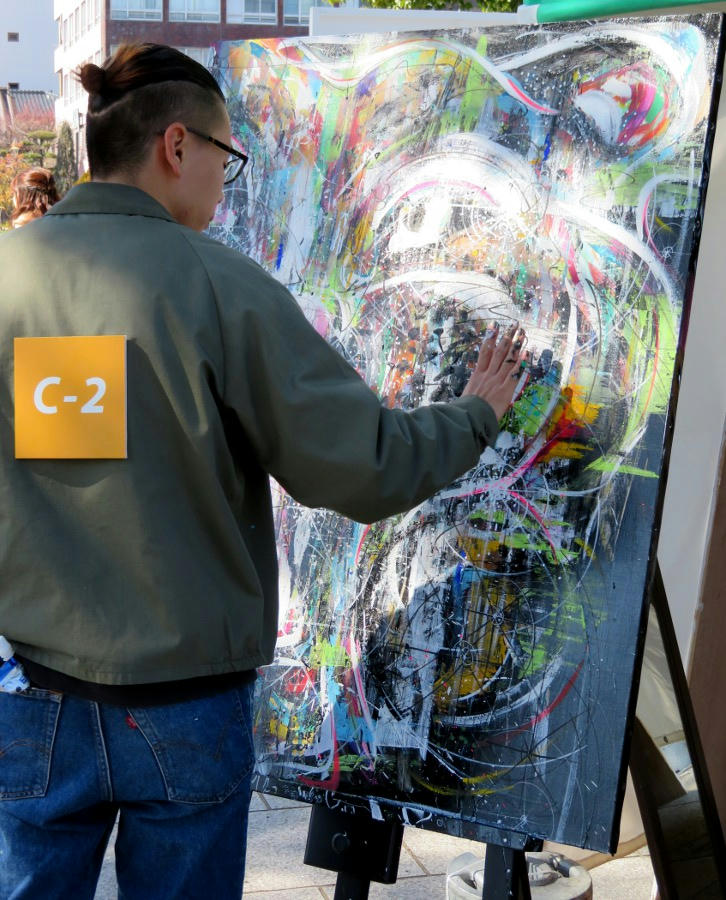 This guy was painting on-site, dribbling paint on the canvas with a stick, then finger painting with it.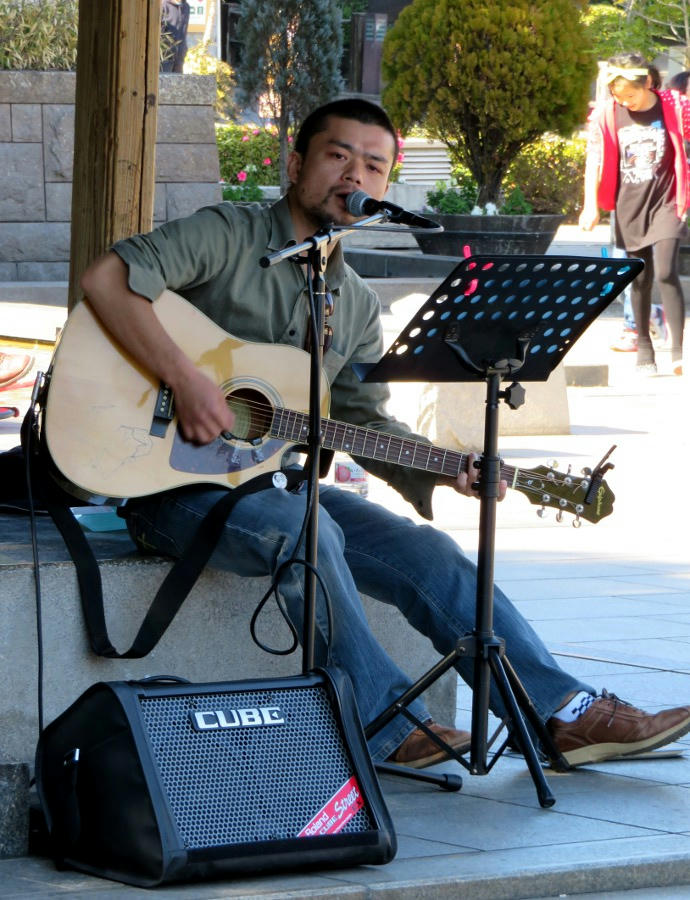 There was one musician in the park doing folk songs. He wasn't all that good, but he did have a small, dedicated audience.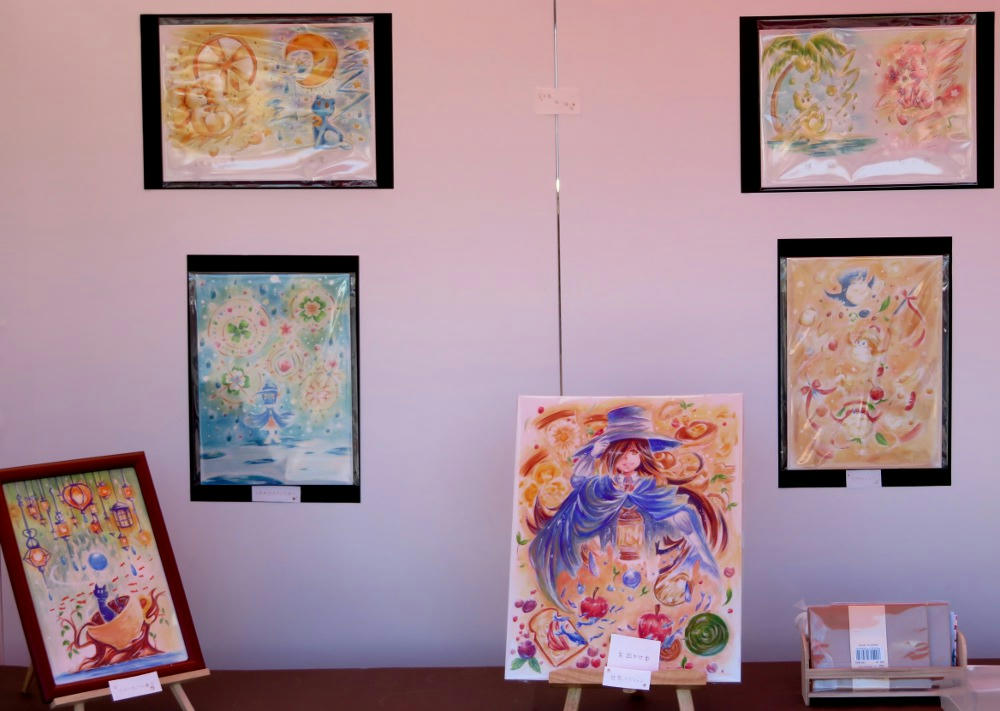 Another booth had fantasy art.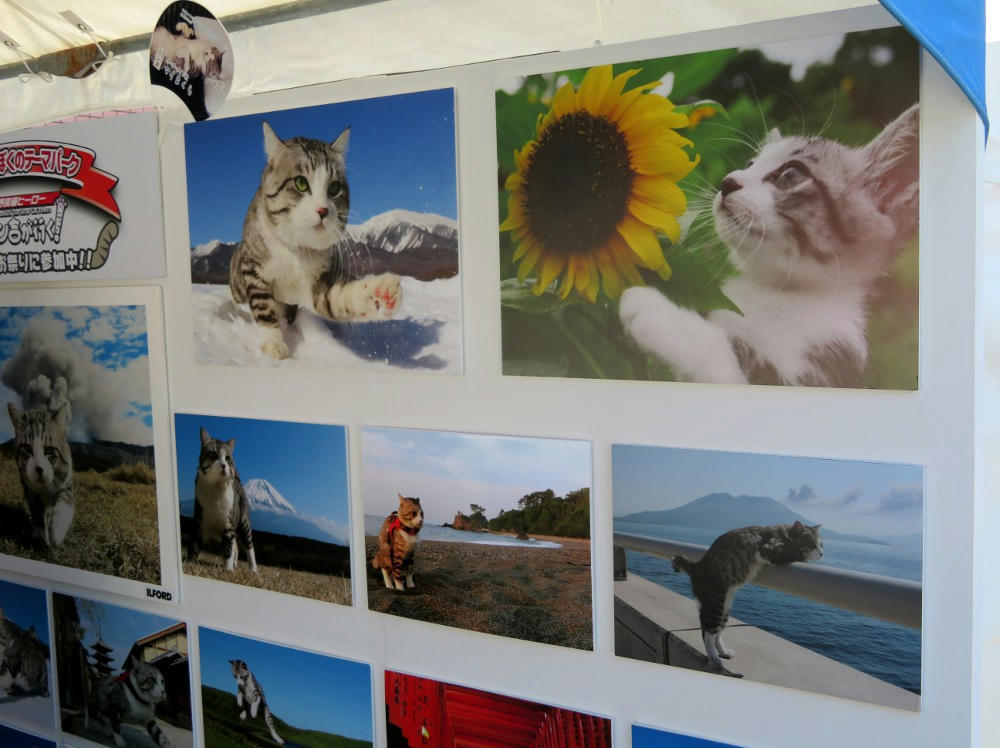 And, there was a booth for the guy that takes pictures of cats around Kagoshima. He has a book out, and had an exhibit of his work in Tenmonkan a year ago.
I didn't buy anything this time - no place to keep it. I only spent half an hour looking around, then went home to do more work on the computer.