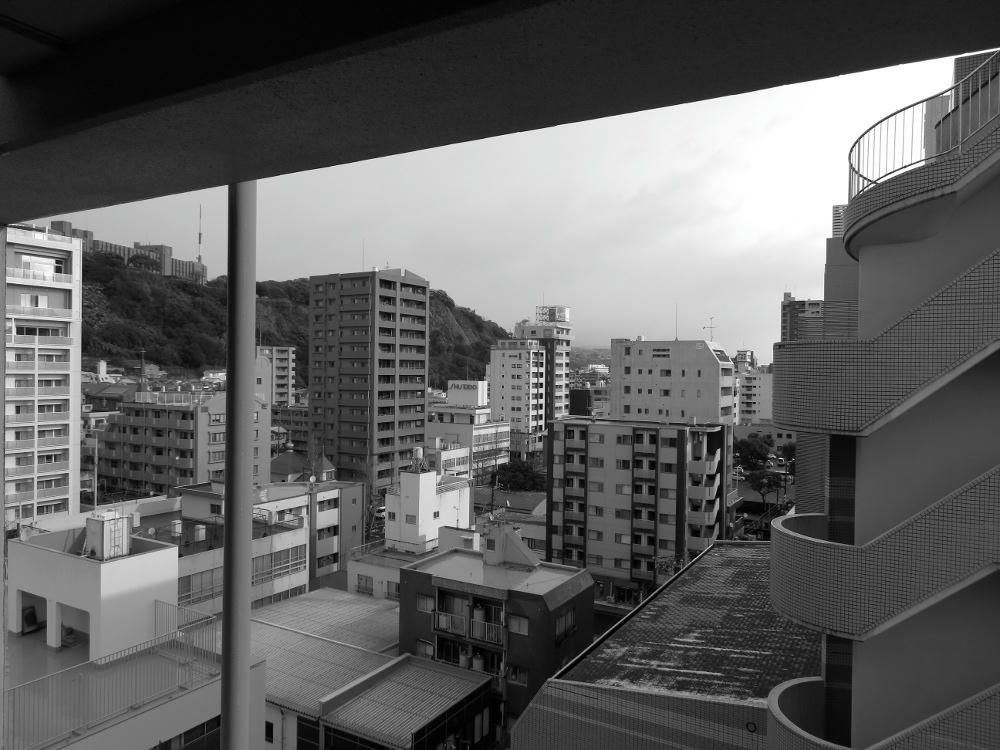 We got a little snow overnight on the 9th. I had to get up early and rush out of the apartment that morning, so I only had time to take a couple quick photos on my way out the door.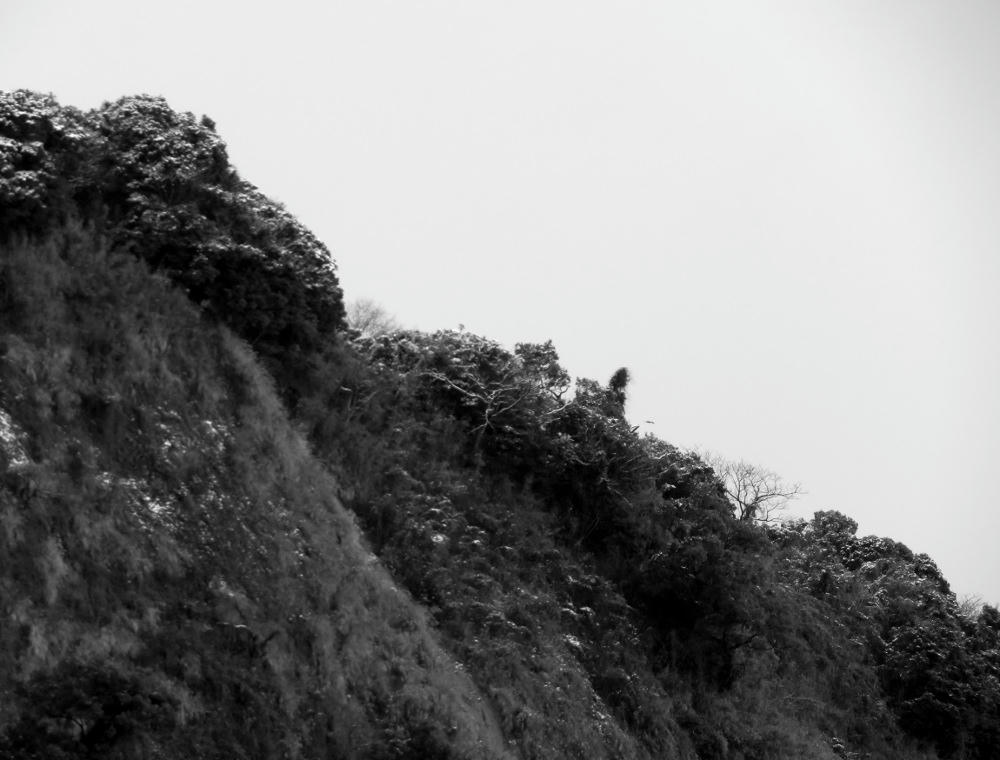 While this winter has been cold for Kagoshima (near-freezing temps for the last few weeks), there's been almost no snow. We did get small pellet-sized hail at one point a couple weeks ago, but that melted after hitting the ground. This snow here was the first to stick on the trees, but mostly at higher altitudes.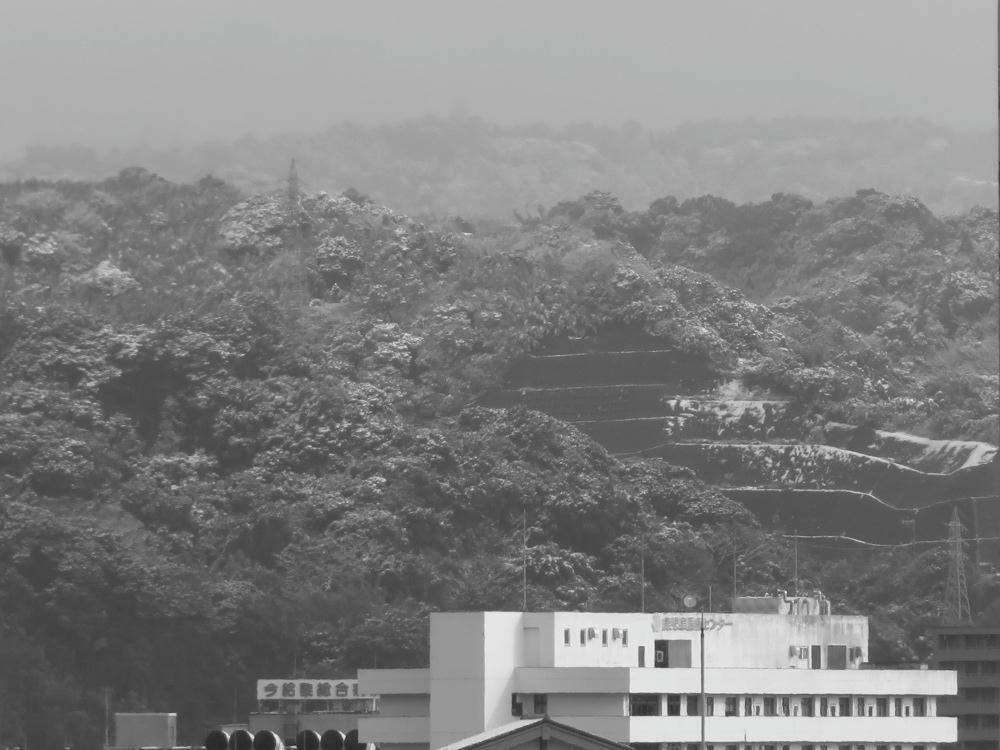 It wasn't until later that I realized I had the camera on night scene, which is why it's monochrome here. It does give the shots a much starker quality, though...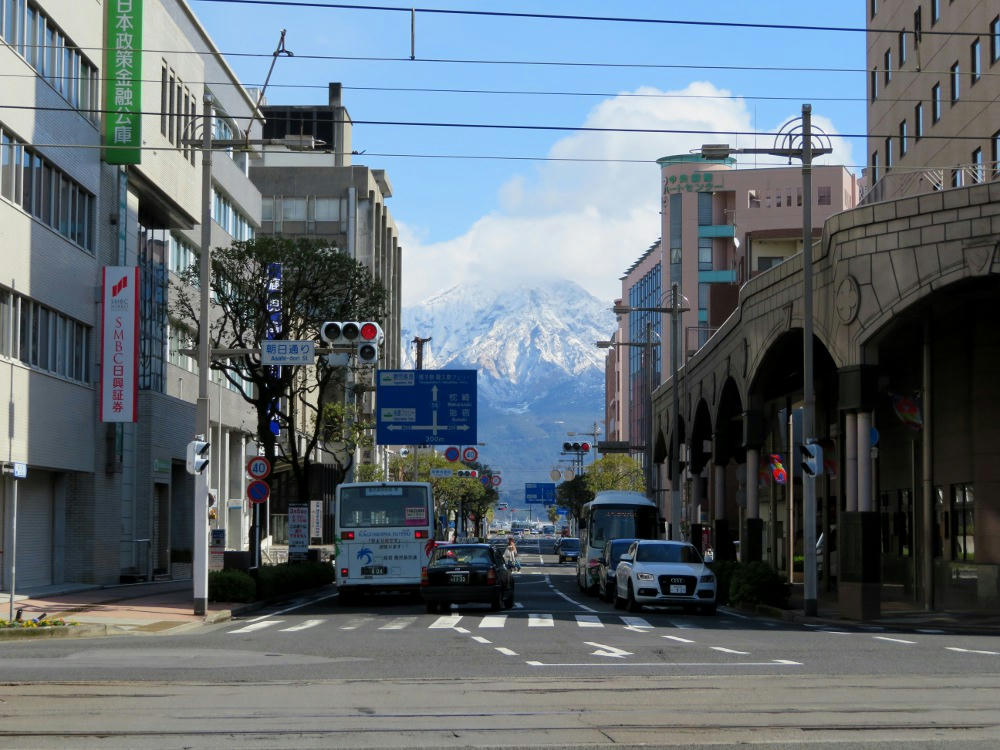 On Saturday, I was walking to the school, and I couldn't see the volcano because of all the buildings. Finally, when I'd gotten down by the port, there was a break, and I stood in the middle of the street to take 2 quick photos. Then, I had to hurry because my classes were going to start in a few minutes.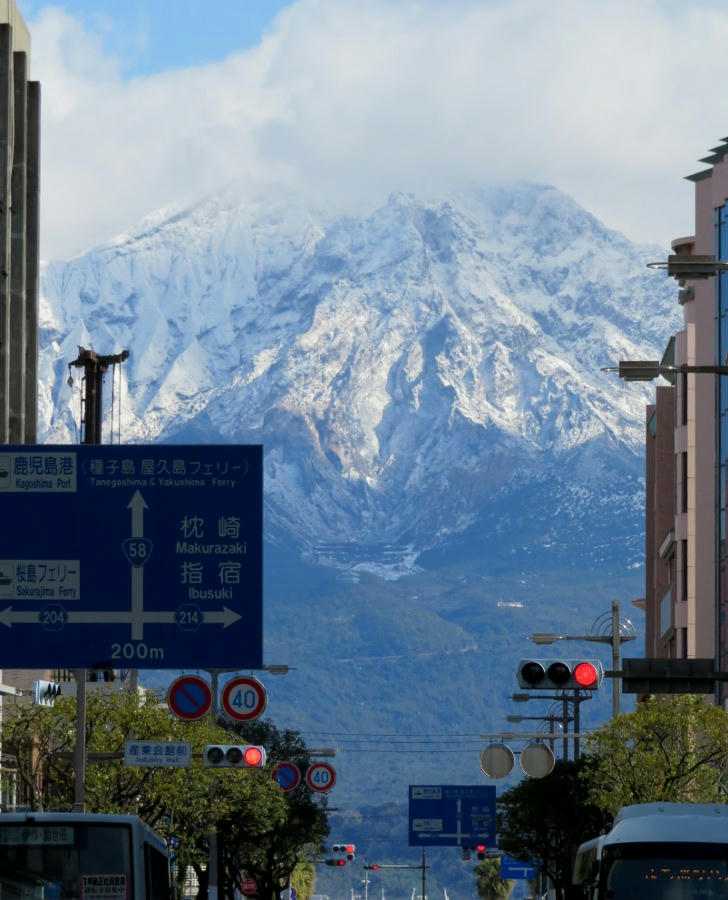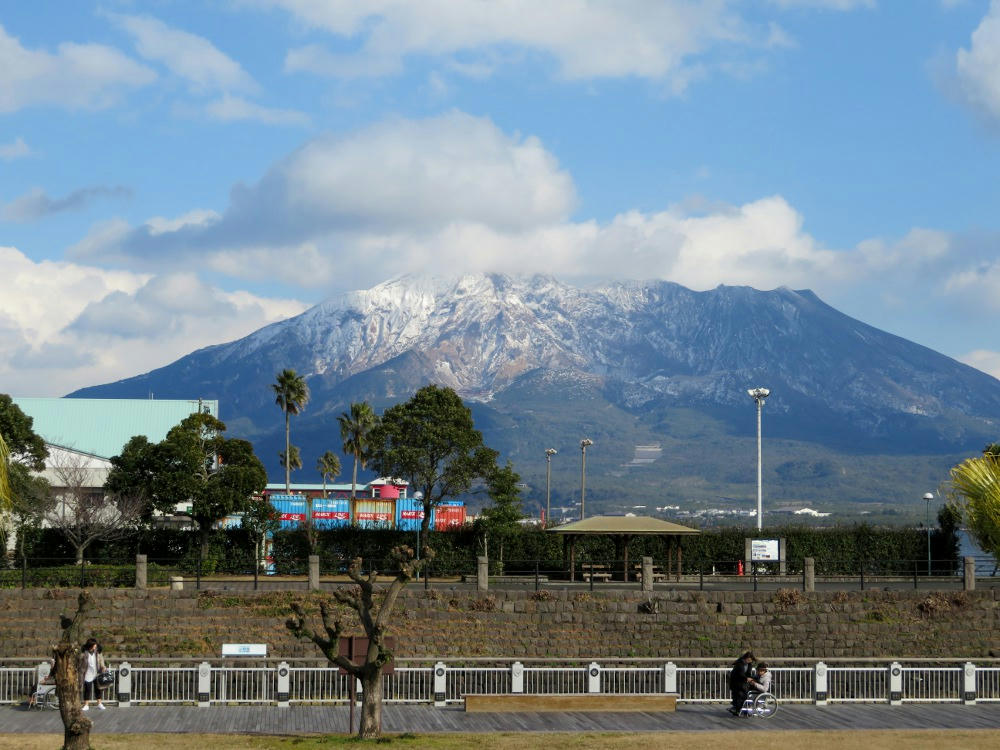 I had a 1-hour break between classes at 3 PM, so I went down to the port to take a few more pictures.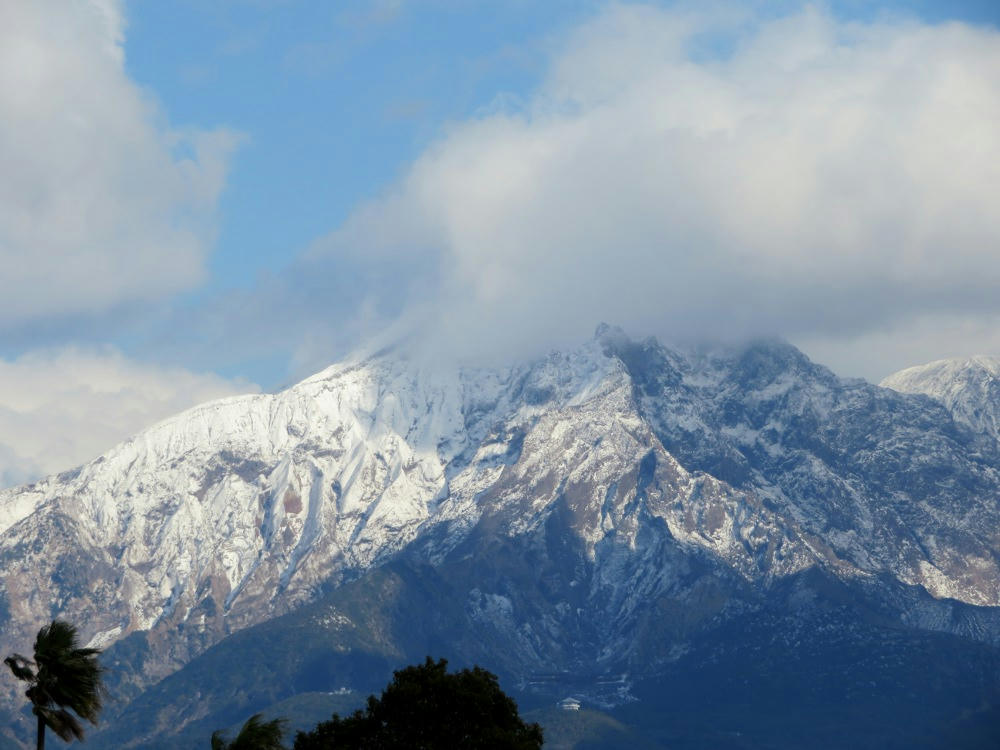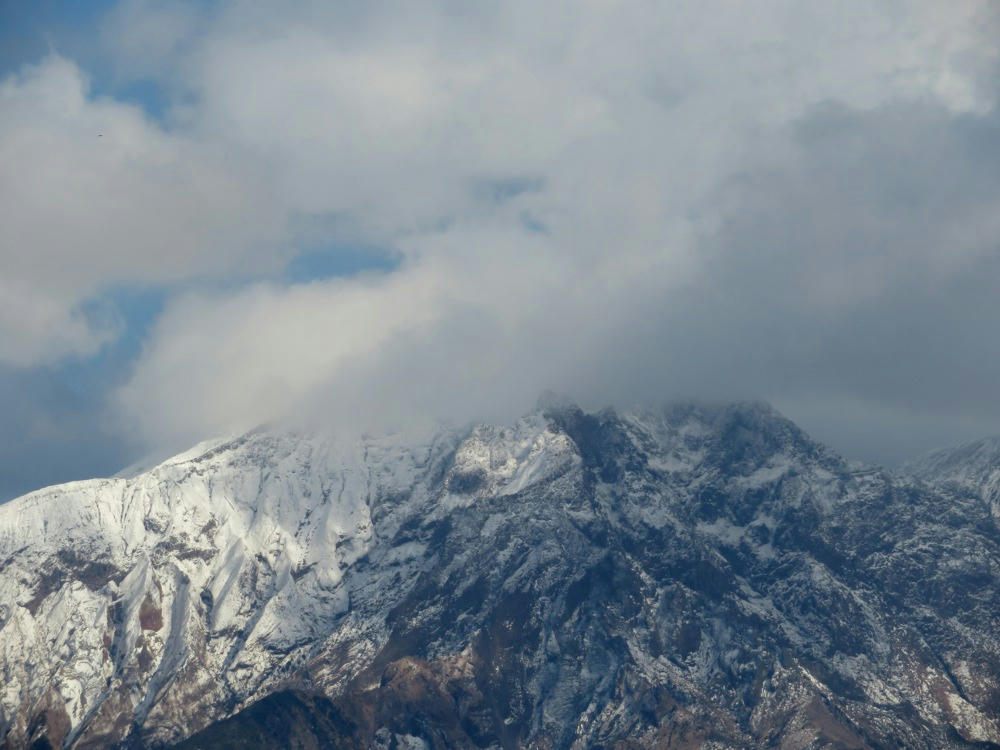 I hate the fact that the top of the mountain is closed to hikers because of the dangers presented by possible flying rock from the volcano. Sigh.