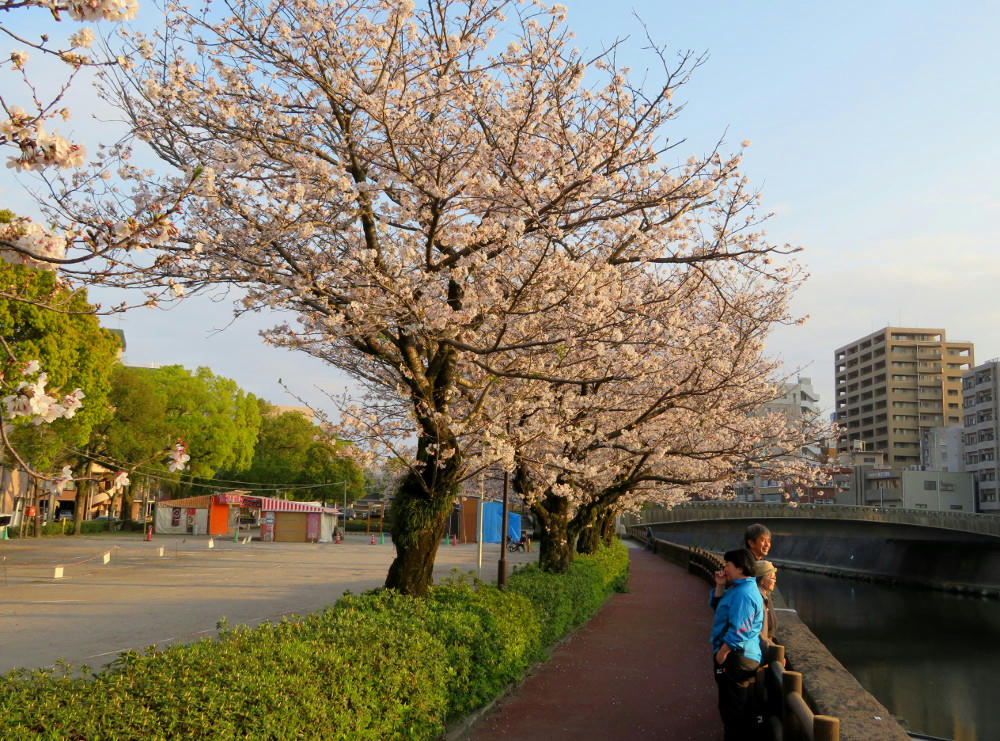 The weather over the weekend was better than it's been in a while. Clear skies, and t-shirt temps. I had to visit a PC specialist on the other side of the river to get some additional memory put into the laptop, and I took the opportunity to take some photos of the trees. The blossoms are peaking fast.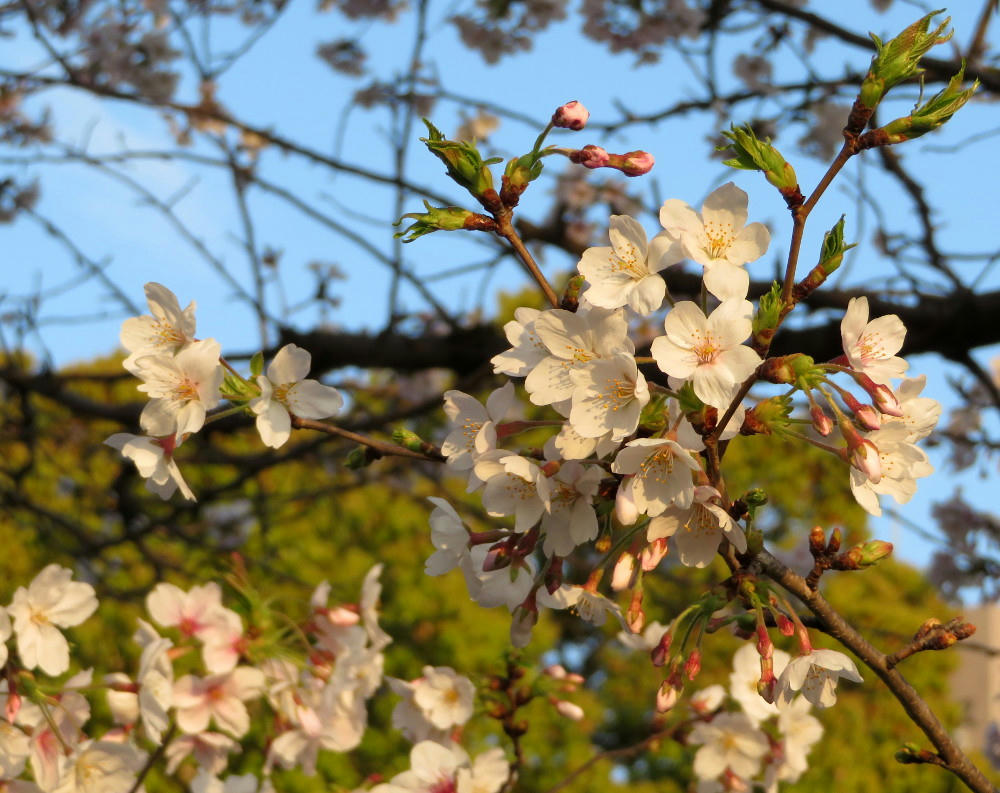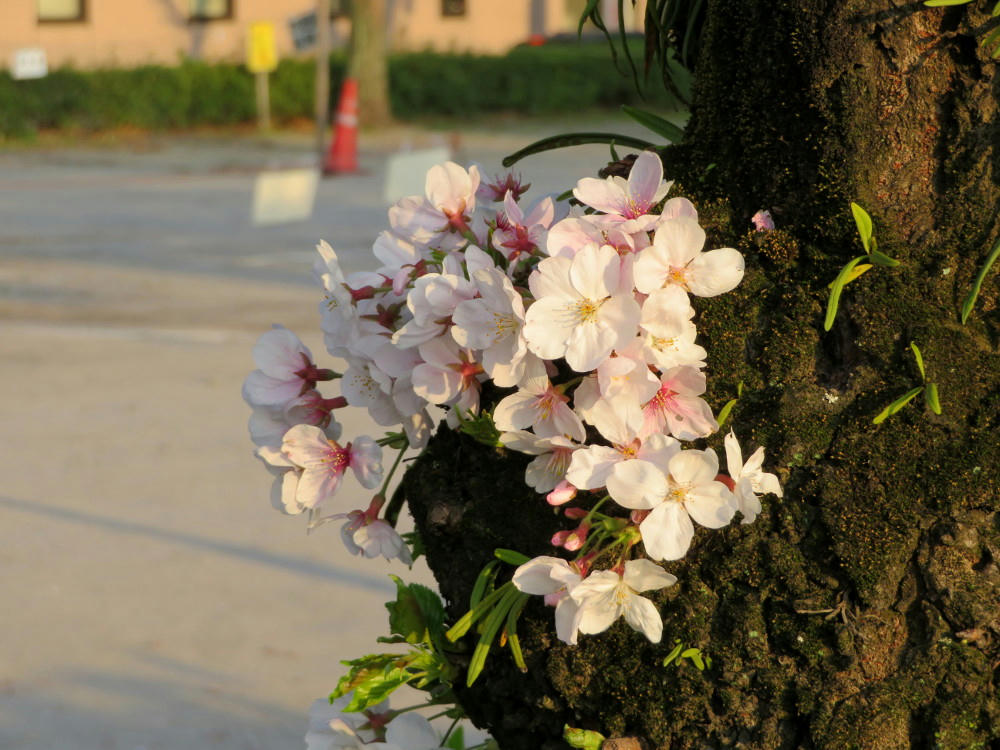 It's a bit unusual to see the flowers growing straight out of the trunk of the trees.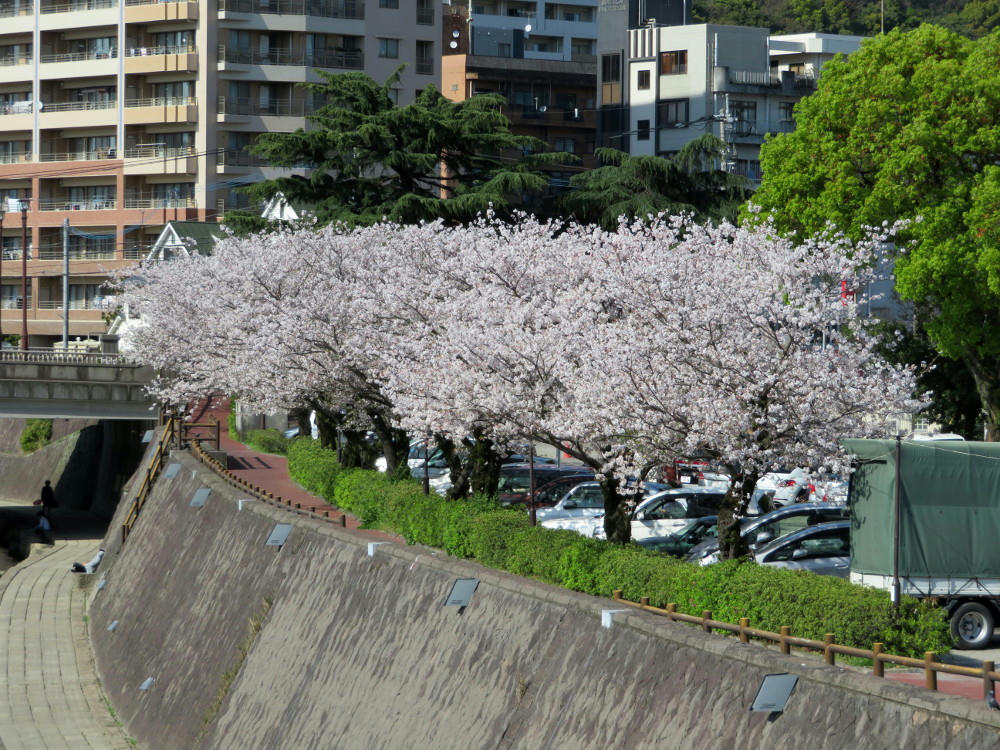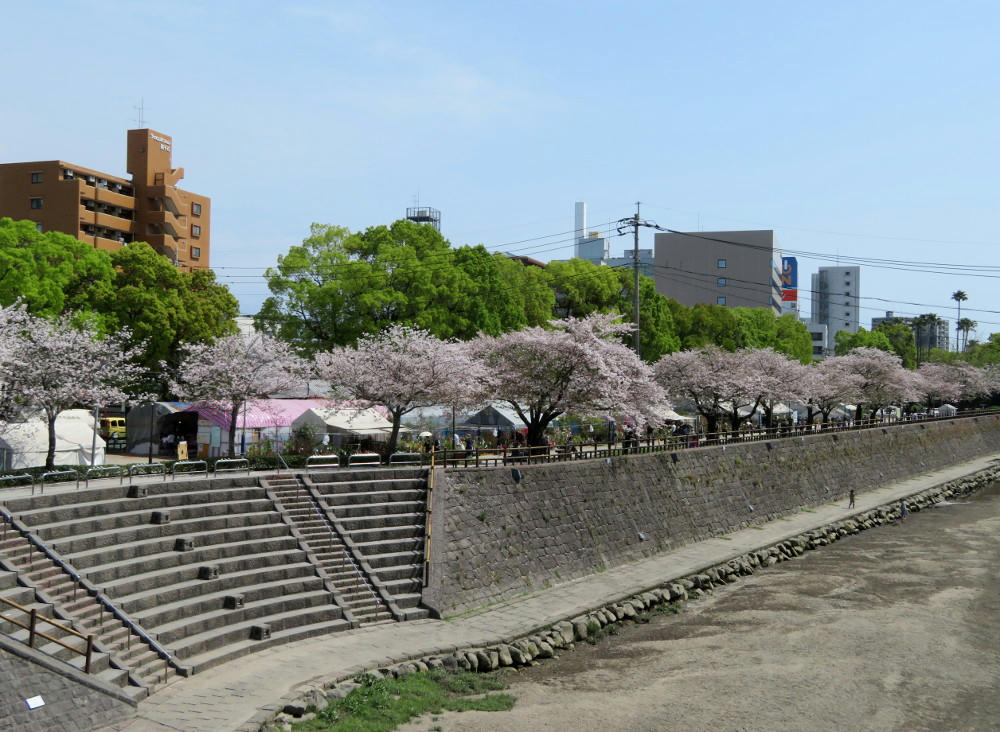 On Sunday, one of the local NPOs set up to promote Kagoshima to foreign workers and university students had a hanami party at the river, a few blocks downstream from where I took the above shot. I decided to check the party out to see if anyone I knew would be there.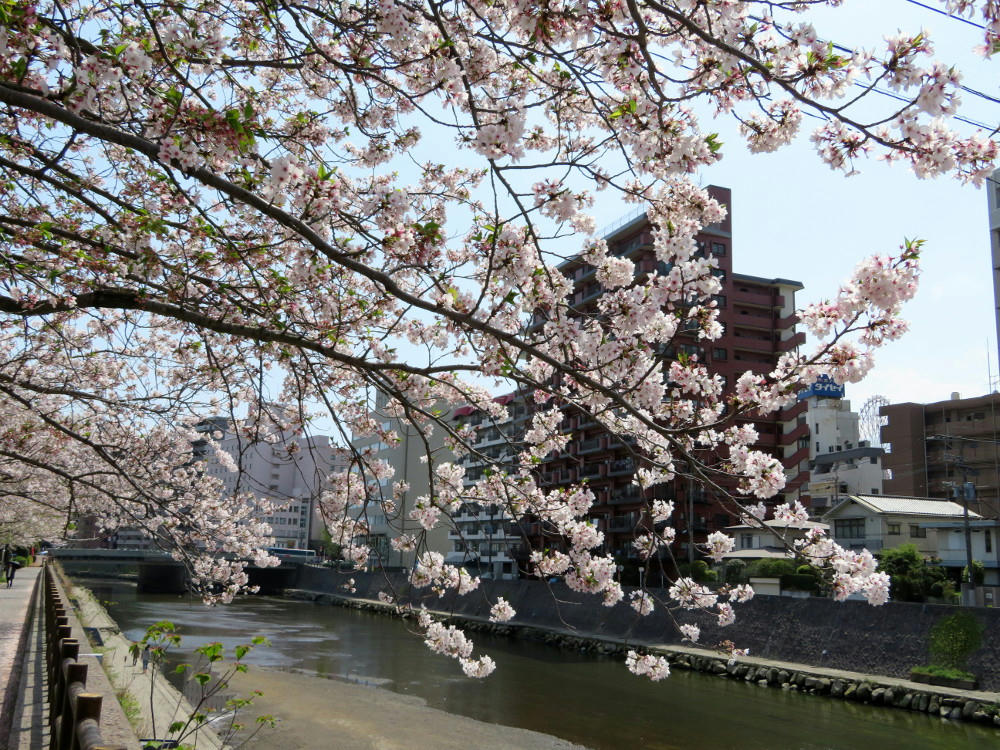 The bloom patterns along the river are inconsistent. Closer to the apartment, the blossoms are still peaking, while 2 blocks farther away, the trees are already turning green.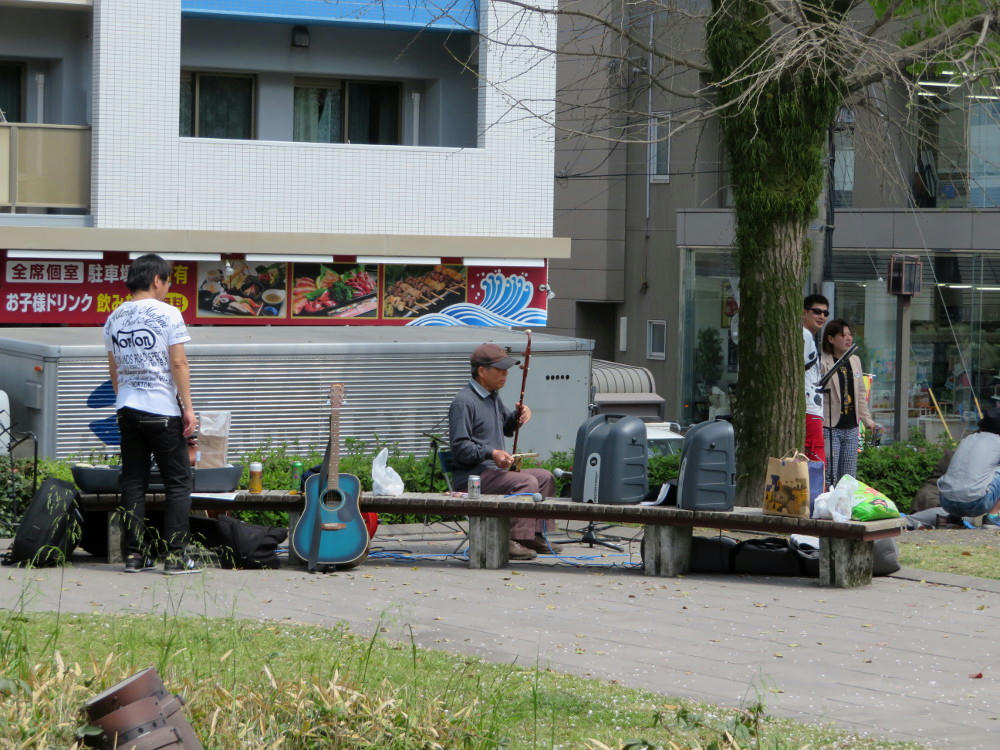 In past years, there was more food, and more musicians providing entertainment for the partiers. This time, things were more crowded (lots more people dropping by to sit and talk to each other), but fewer people actually getting up to play koto or guitar.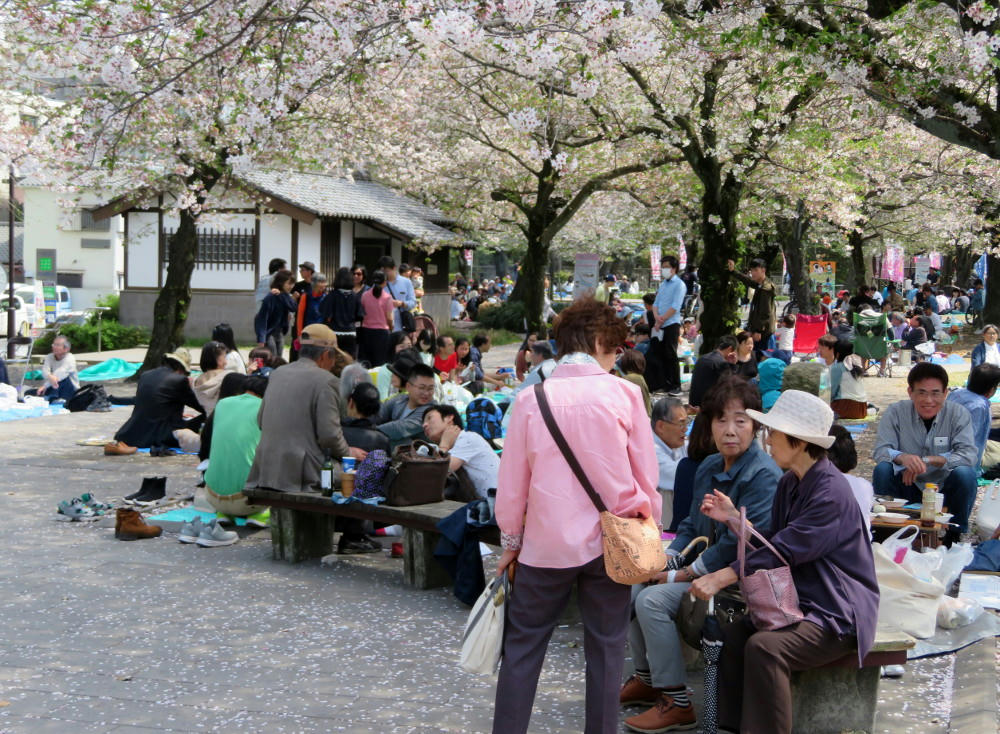 I only recognized 4-5 people, and most of them were busy talking to their friends or acquaintances.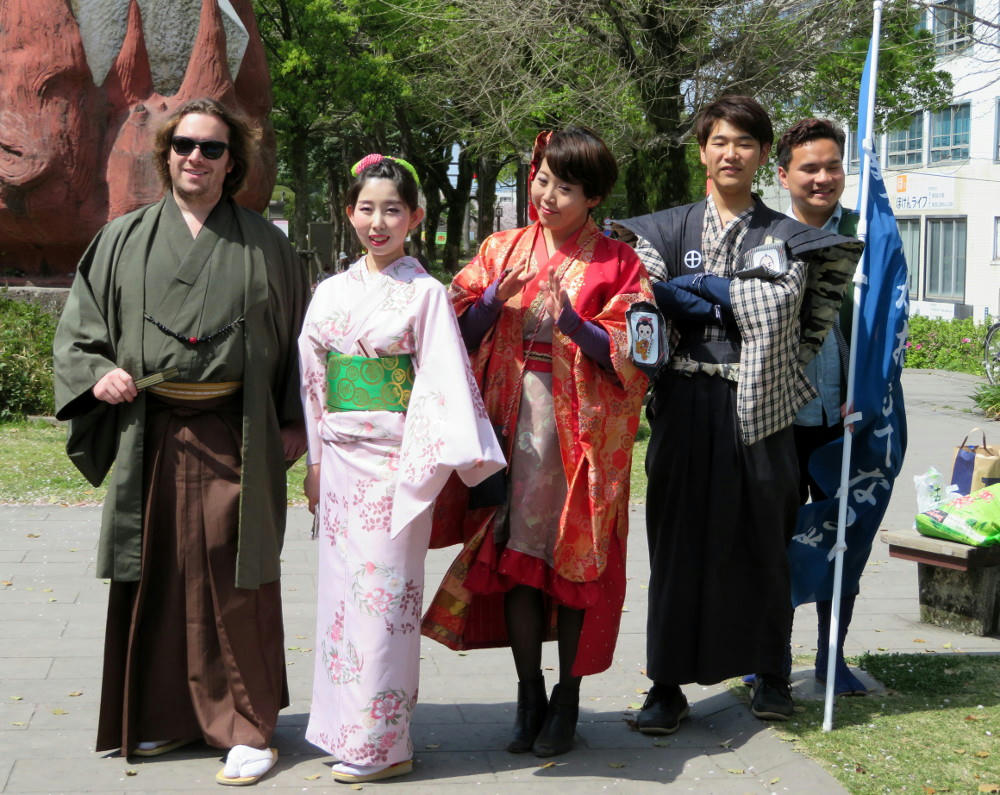 The guy to the left is "Oz," an assistant-language teacher from the U.S. He was introduced to me as a fellow American, but his primary interest was in trying to make contacts that would help him set up his own company. We talked for a few minutes, then I decided to keep walking around the park before going up to Amu Plaza to see what was happening there (nothing). The girl at the left attends the traditional dance school Oz goes to, and she gave a short dance to practice in front of an audience. The other three are paid actors that were walking around the park to advertise the 150th anniversary of the Meiji Restoration, and the NHK Saigo Takamori TV series. The photographers in the party talked everyone in costume to pose for a group shot.
Otherwise, not a lot happening this weekend. I spent most of it at home trying to learn Pascal programming.