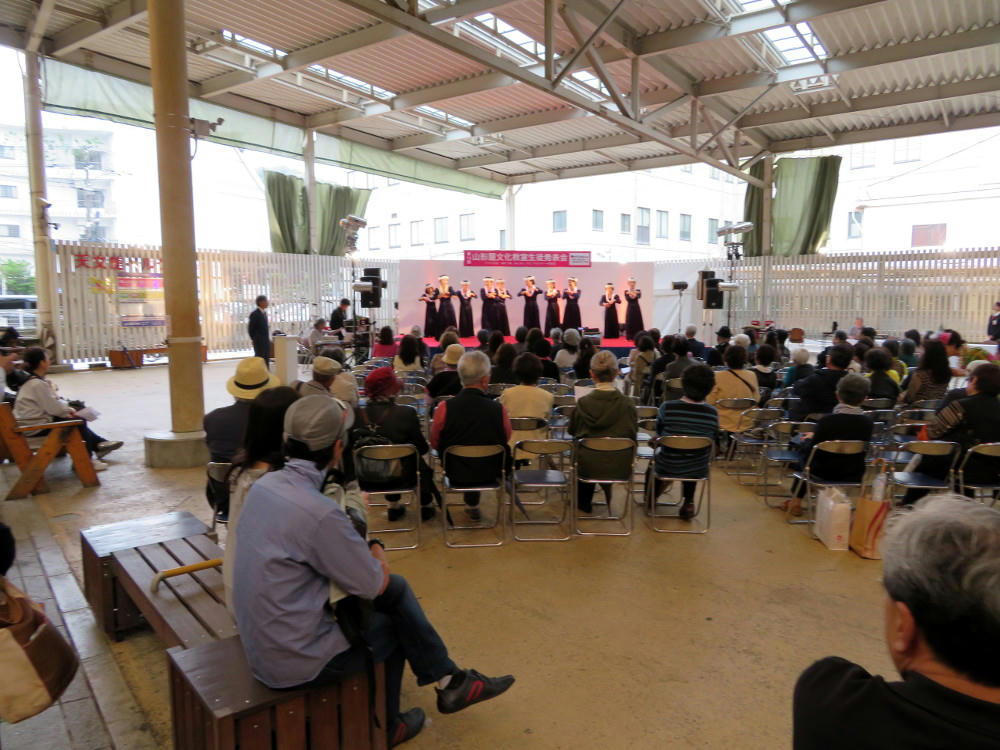 I've mentioned this one before. The Yamakataya department store in Tenmonkan offers "culture classes," such as for hula dancing, Go, guitar, taisho harp and Japanese calligraphy. And then, every 3 months or so, the store has the students put on demonstrations in the nearby open space for what they've been studying.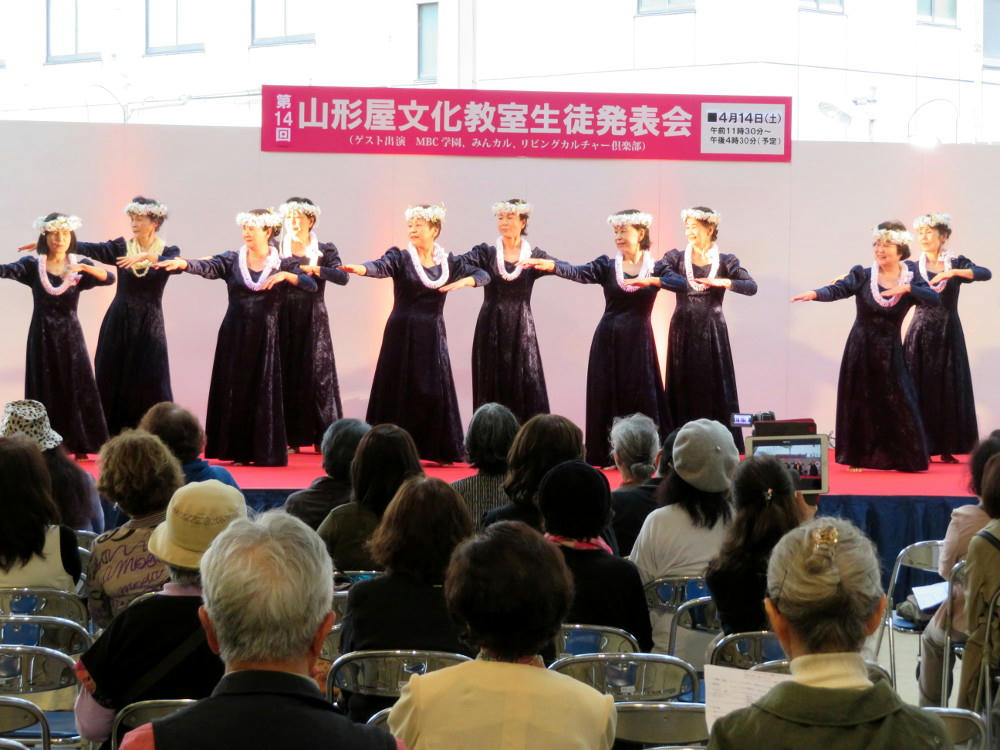 This time, the demo ran from 11:30 AM to 4 PM on Saturday. Unfortunately, I couldn't get out of the apartment until 1:15, and I had English classes from 2-5 PM. I was only able to catch 2 groups of one of the hula classes. (The schedule showed that other groups included a few guitar players, more hula dancers, and some traditional Japanese theater. So, I wasn't missing too much.) In past events, I've enjoyed taping the taisho harp and Italian classical singing groups.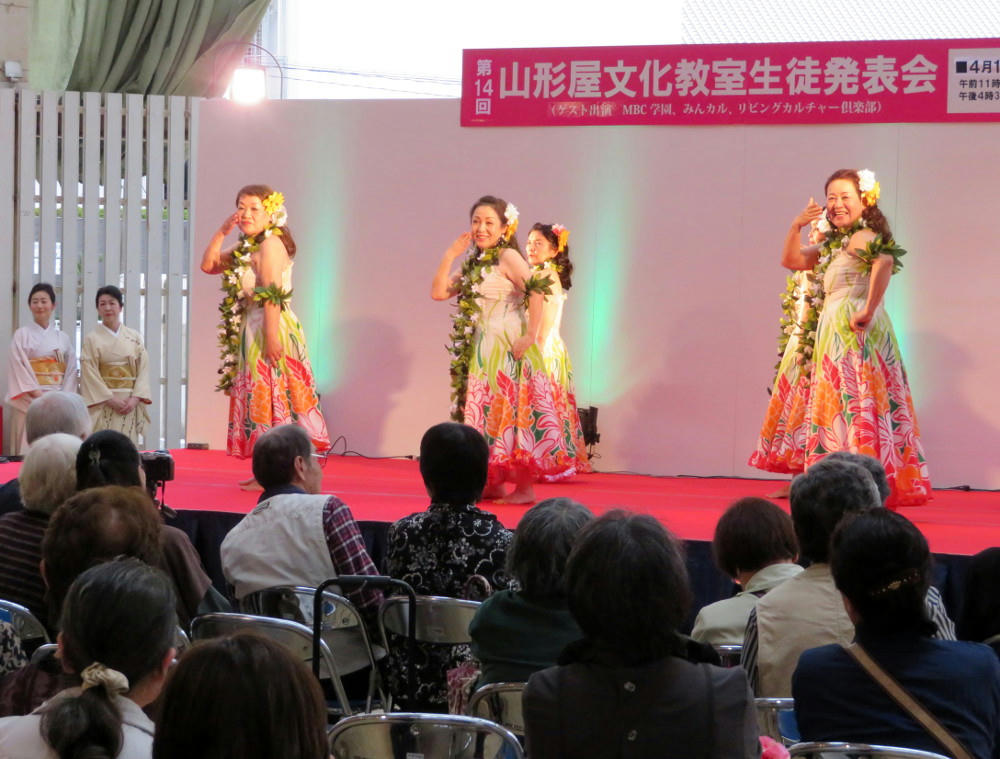 Otherwise, the weather was bad again, with heavy rain all day. So, I didn't bother trying to get to Amu Plaza during my mid-afternoon break. I just hung out at a nearby coffee shop and waited until my evening class started.