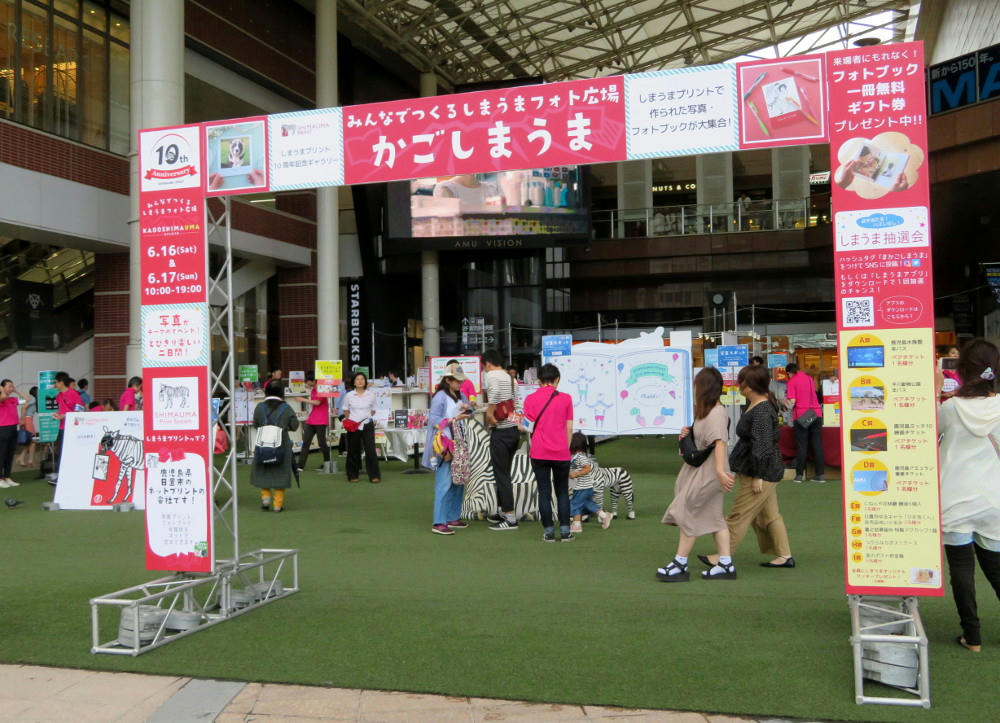 I've had a fair amount of translation clean-up work lately, which has been eating away at my free time. The only times I was able to get out on Saturday were when I went grocery shopping, and then when I had one lesson at the school at 7 PM. Fortunately, there didn't seem to be much in the way of events this weekend, so I didn't miss anything on Saturday. But, I wasn't able to get out of the apartment on Sunday until close to 4:30 PM, and by that point what was going on at Amu Plaza was almost over.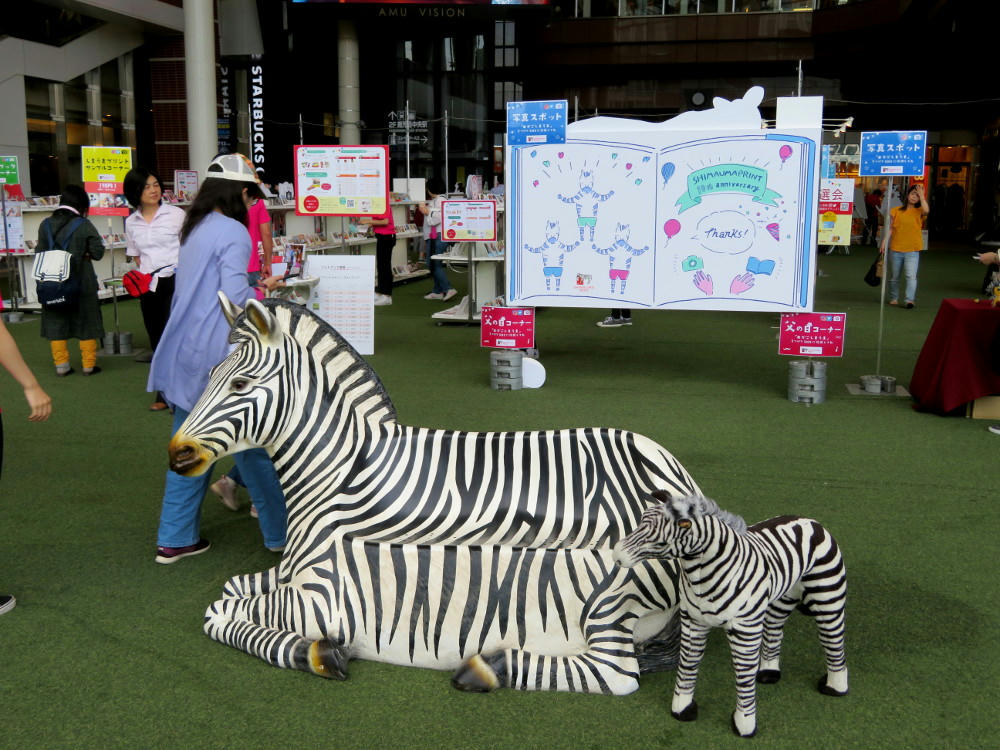 What was going on was called "Kagoshima-uma," which is a wordplay on "Kagoshima" and "shimauma." Kagoshima is the city I'm in. "Shima" is "stripe" and "uma" is "horse." "Shima-uma" is "zebra." Shimauma Printing is a company that makes photo albums and books, and the event was an opportunity for people to have their favorite photos printed out, or to take Father's Day photos and have those printed.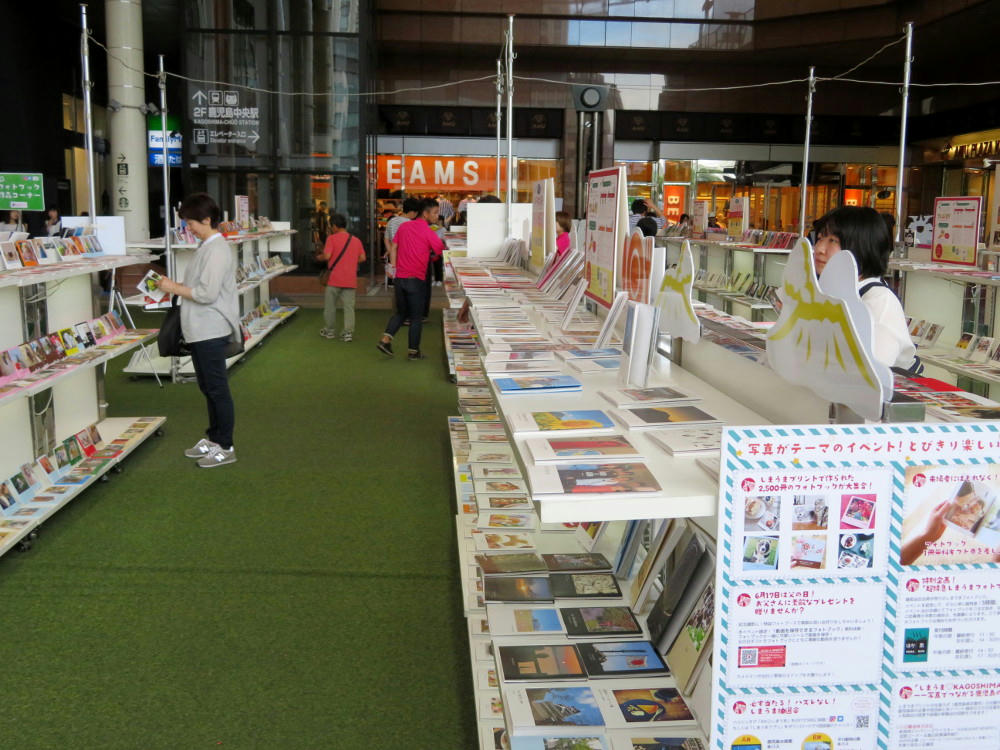 There were a LOT of "photo themes" (album books, I guess, I didn't look that closely) to pick from. I didn't see prices marked anywhere, so I don't know what the company was charging for this service.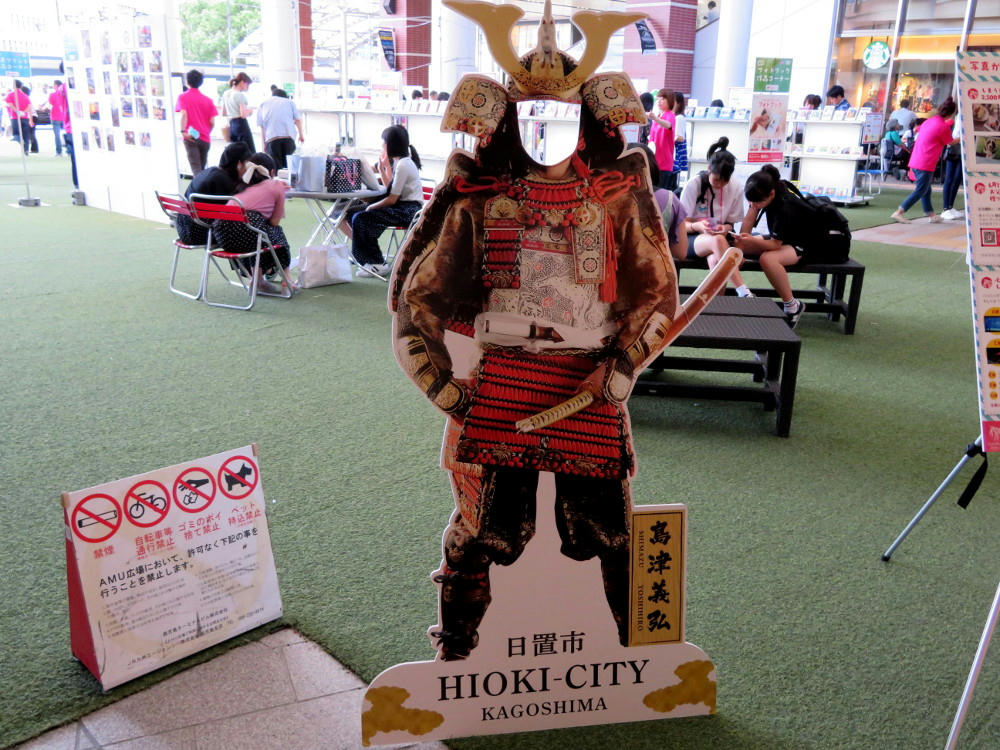 I finally figured out that the armored guy at the barrier-free event a few weeks ago was advertising Hioki City, which is about 10 miles west of Kagoshima.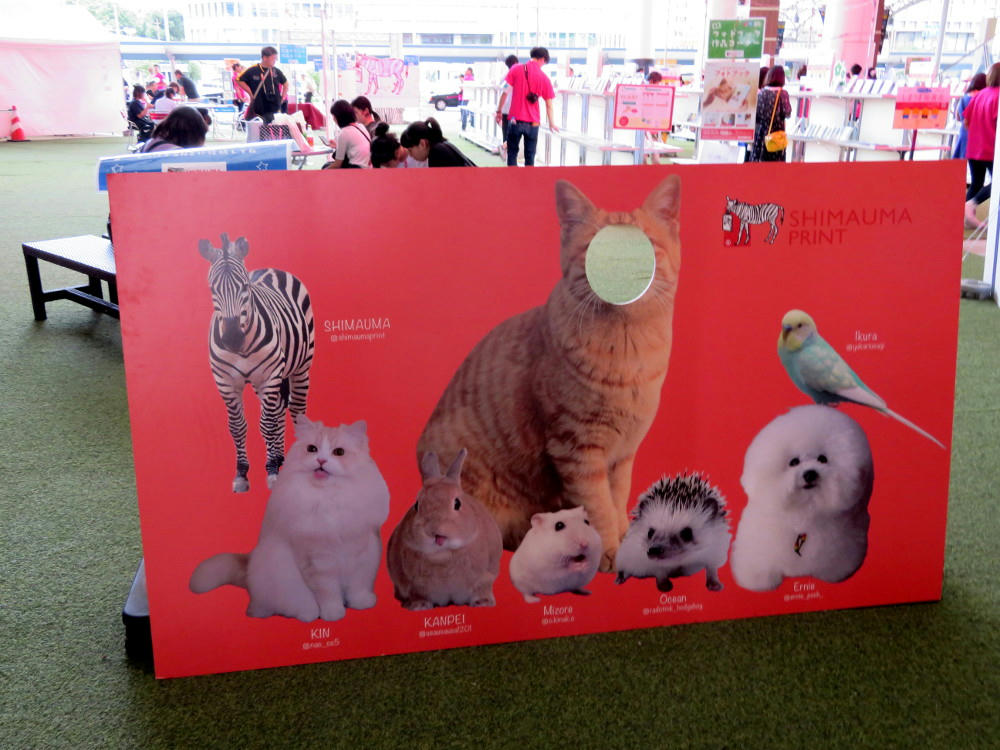 Shimauma Print loves all kinds of pets, but you only get to be a cat.
I have a color ink jet printer and glossy paper, so it's not like I really need a special service to make prints for me...