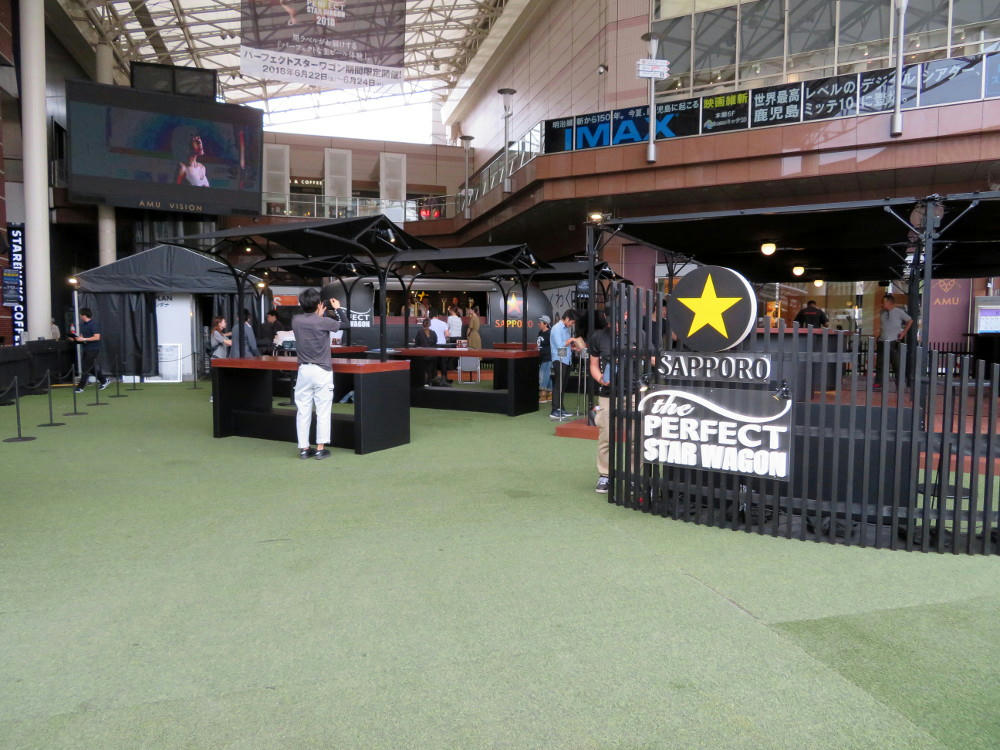 I had to go up to Amu Plaza last Thursday night to get some printer ink from Bic Camera, and I swung by the plaza in front of the train station to see what they had going on. Construction crews were in the process of building a beer garden for Sapporo Brewing, to promote their black label beer. The dispenser truck in the background was billed as The Perfect Star Wagon.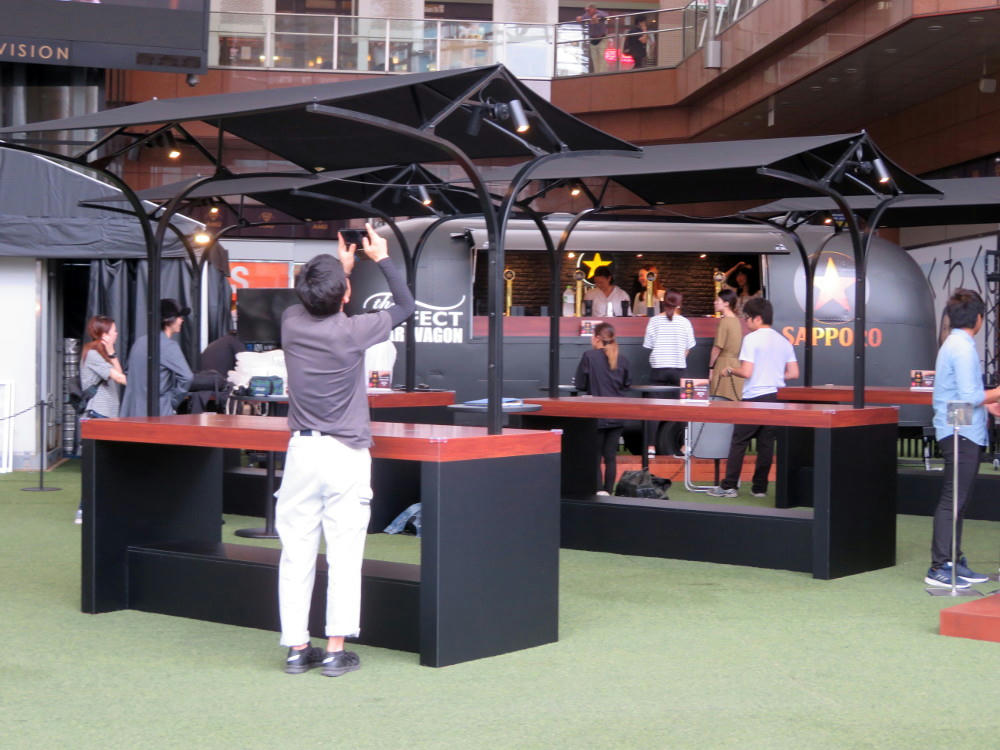 The workers were putting in a lot of attention to what they were doing. Even the guy putting the tables together was giving them a spit polish.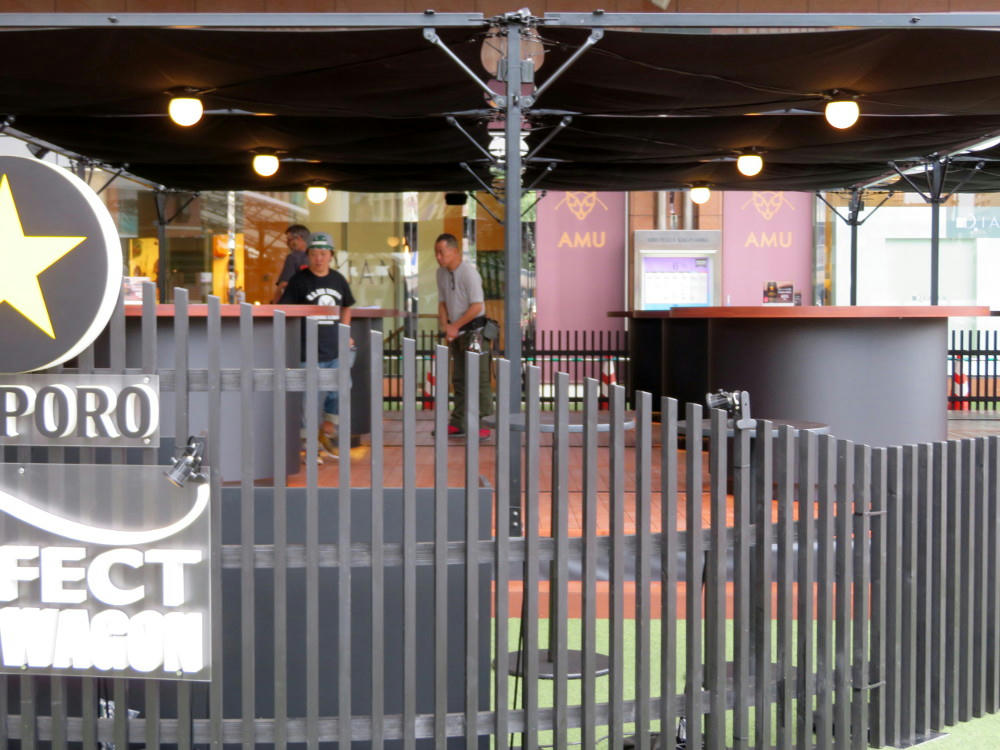 One of the so-called "selling points" for the beer garden was that it's "tachi-nomi", (stand and drink). Apparently, the Japanese have come to believe that standing, and talking and drinking is more friendly than just sitting and drinking.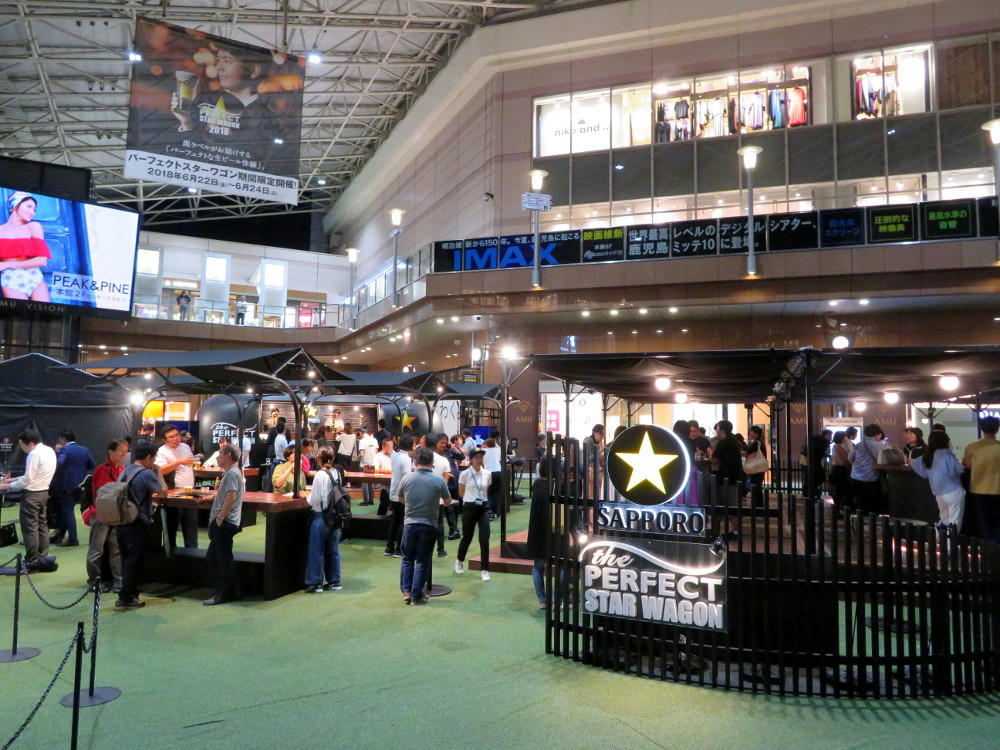 The garden was open until 10 PM Friday night (9 PM for Saturday and 8 PM for Sunday), so I came back after dinner on Friday.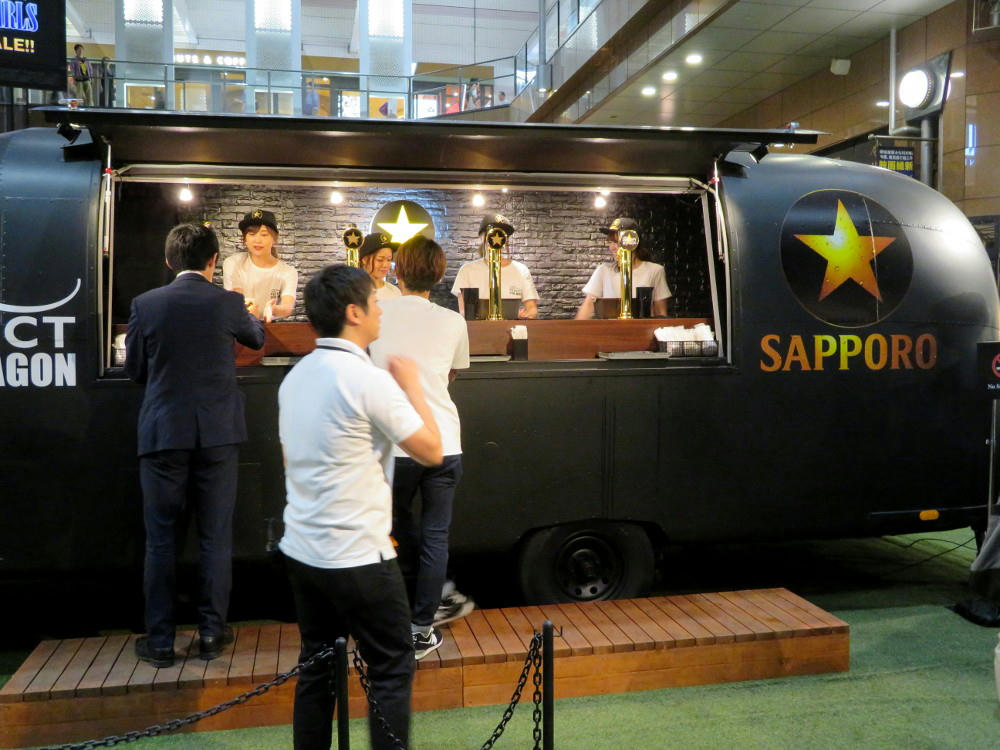 A table near the entrance sold tickets for 300 yen apiece (approx. $2.80 USD) for one cup of beer and a small bag of mixed nuts. The taps were labeled Sapporo Beer Black Label, and Sapporo Beer Black Label (Black). When I presented my ticket, the server took it and immediately went to a different tap hidden in the nose of the truck to the right, so I have no idea if I was given Black Label, or Black Label (Black).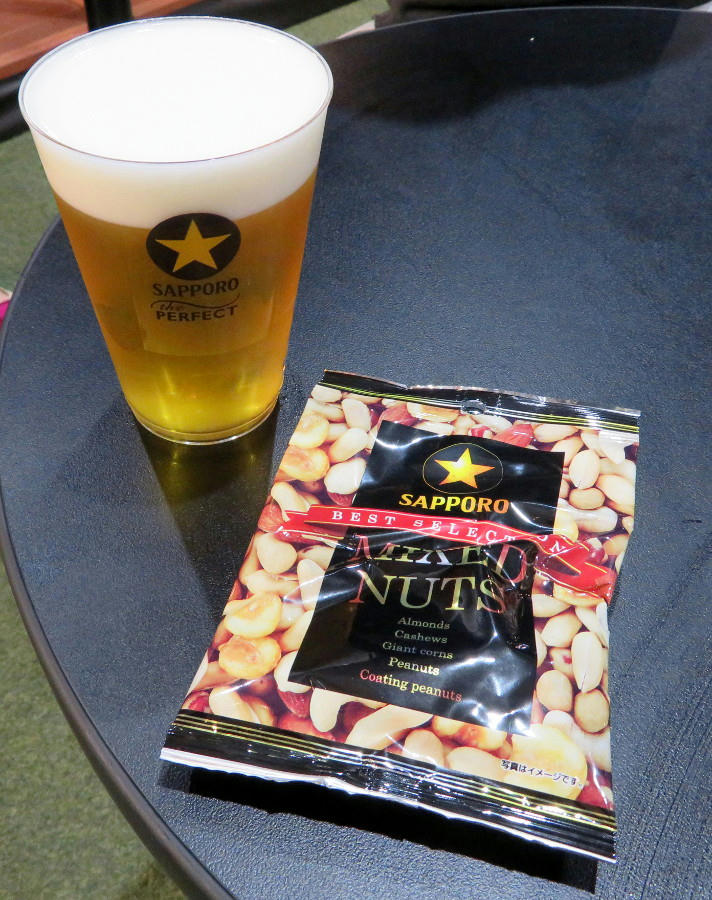 The beer was very smooth and foamy, but the flavor didn't really stand out for me. It was like a lager minus the hops. The mixed nuts were mostly corn nuts, with a few cashews and peanuts added. Nothing really exciting, but not all that disappointing. Overall, an uneventful weekend. Rain alternating with hot and humid spells. Not a great time to be outside.