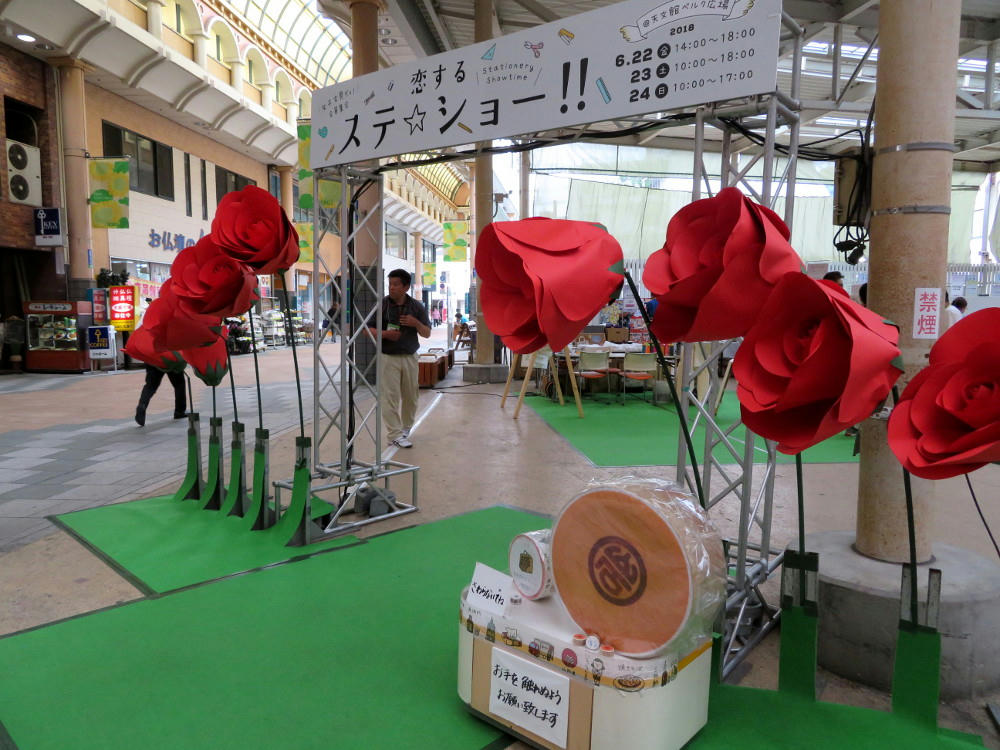 Sometimes we get the oddest sales events in the open space in front of the Lotteria burger shop (the Yamakataya department store is nearby, too, which may count for something). Anyway, over the weekend we had the "Stationery Show," which just consisted of people trying to sell office and craft supplies. The only real reason I took photos was that I was impressed by the papercraft of a large roll of strapping tape at the entrance.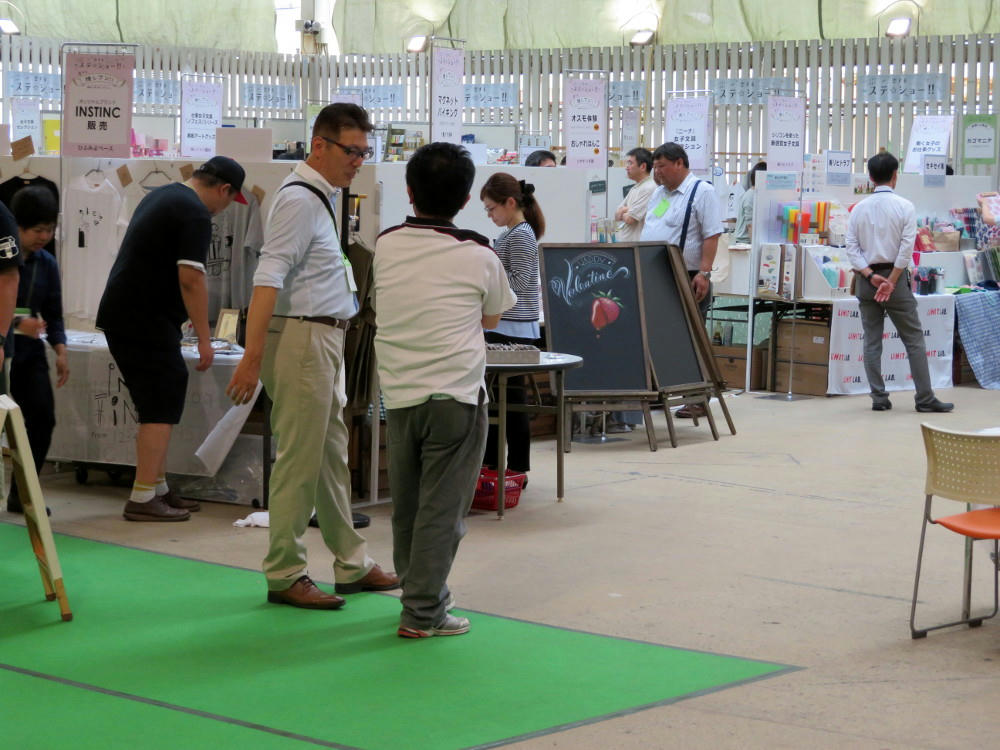 In with all the sales tables, they also had a local history lesson/game show for the children on Saturday. Unfortunately, I was passing by on my way to work and didn't have time to take pictures of that. I assume there were other educational events using the stationery supplies, too.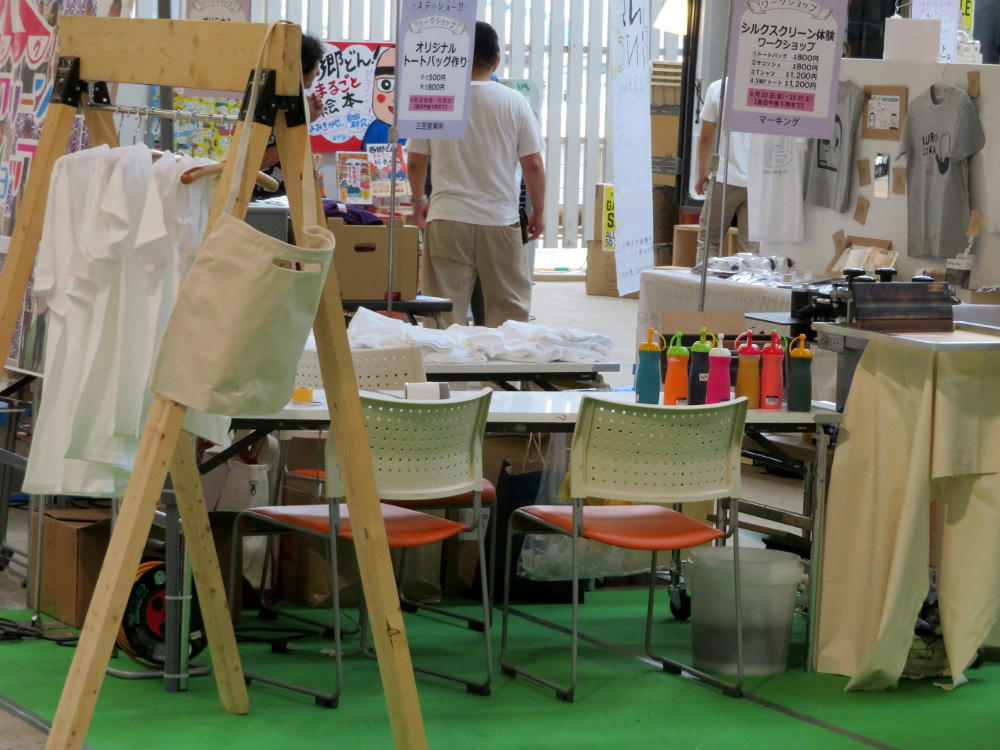 The table above offers silk screening rigs and inks.