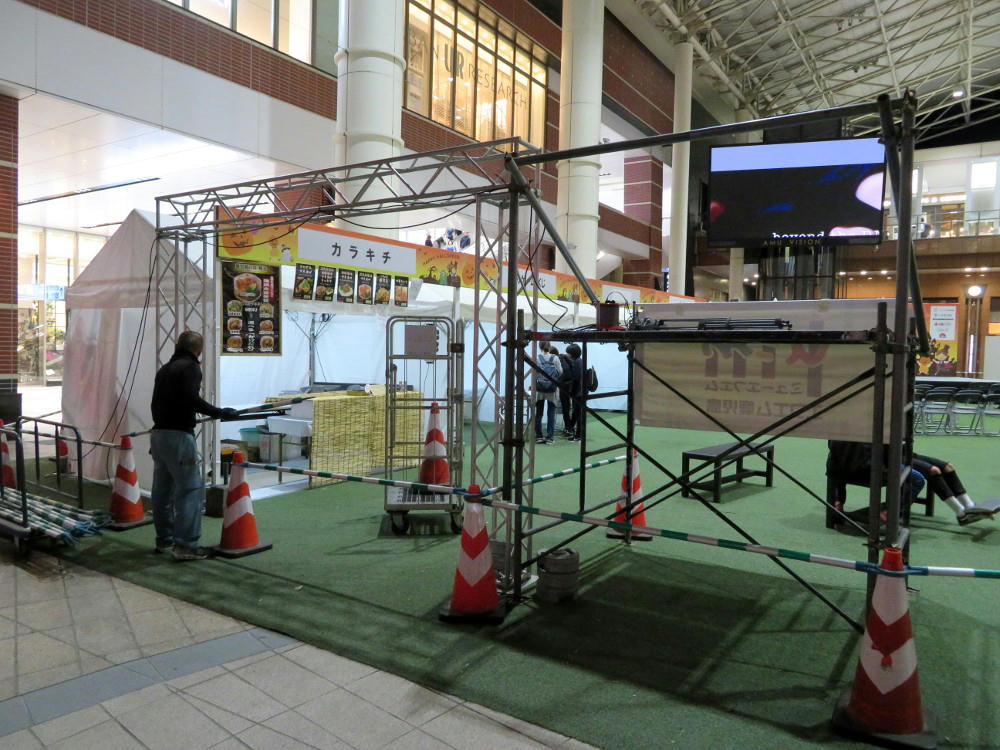 The last couple years, Amu Plaza has hosted some really fun live music parties for adults for Halloween. This year? Not so much. They had some food, and make-up booths, but most of the activities were for really young kids. I had to work on Saturday, and I didn't get out of the school until 7 PM. I got up to Amu a bit before 7:30, and the place was almost deserted.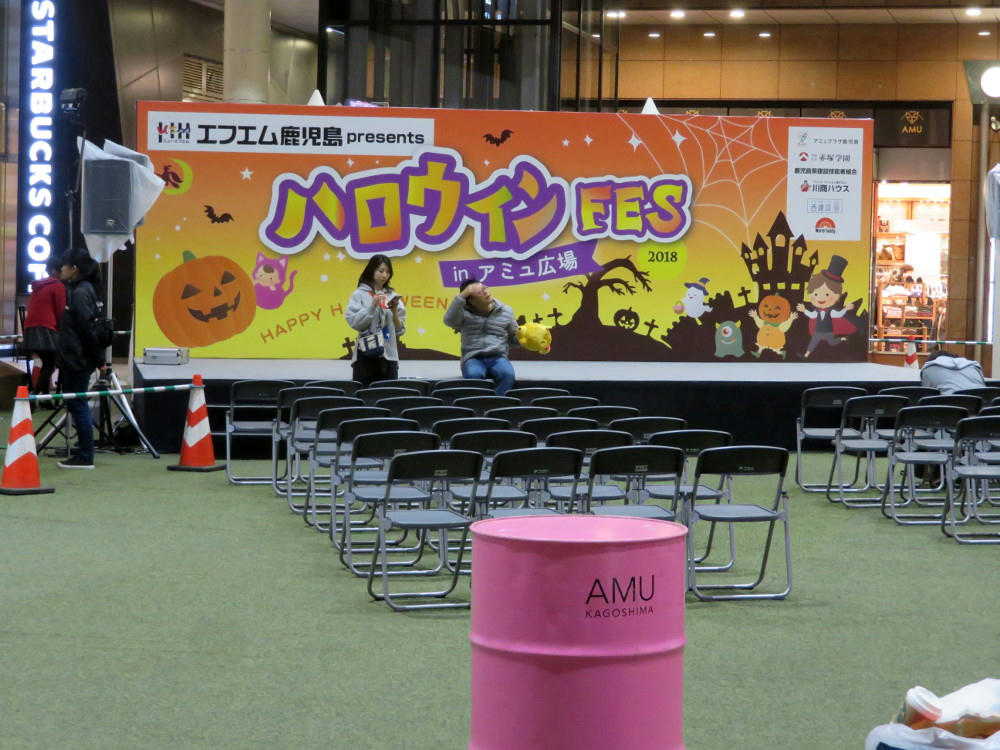 I'm not even sure what the point of the stage was. The fliers didn't say much about what stage activities there'd be.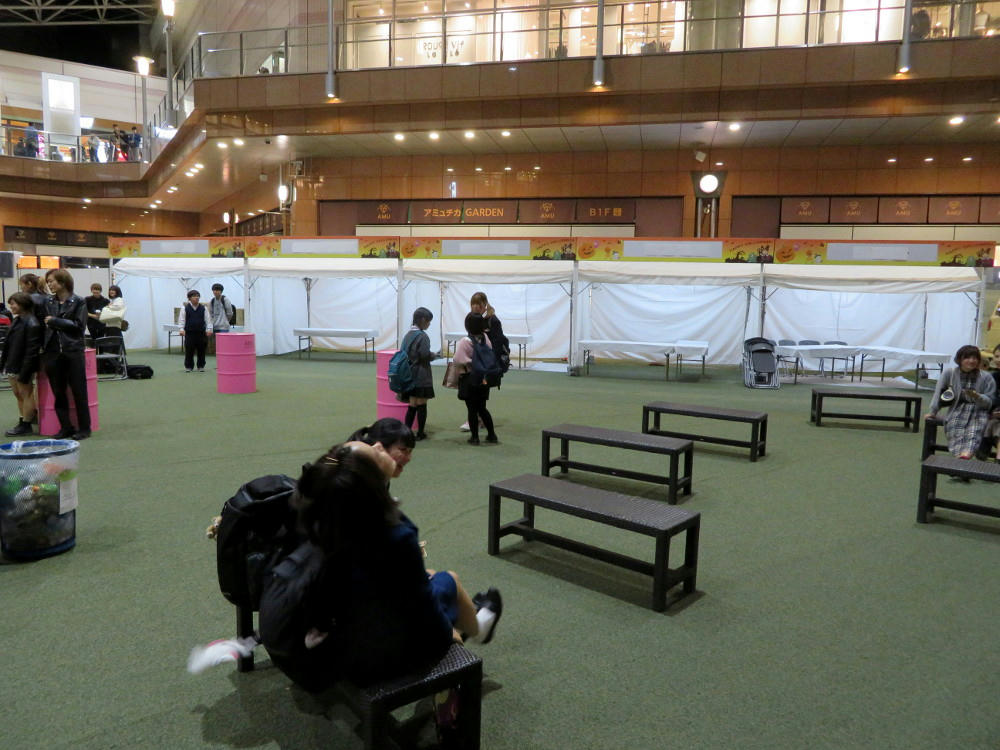 Not quite a ghost town, and nothing at all like one.
Sunday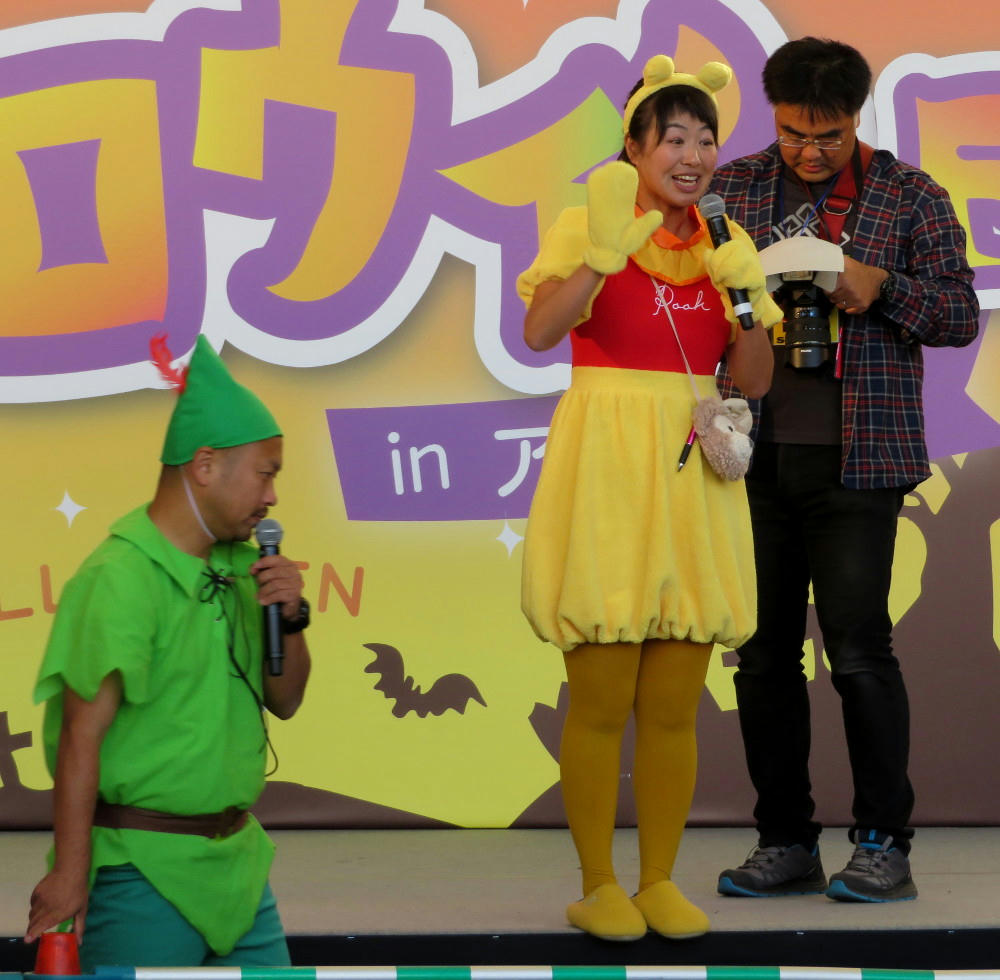 And yeah, Sunday was all about children dressing up and getting a chance to have their photo taken with local radio personalities. There was supposed to be a "Halloween costume parade" through Amu at 3 PM, but I didn't see any indications of that. I'd just come up from the Volunteer Center at the other end of the city, on my way to the Meiji Furusato event at Kotsuki river, and I was just stopping by Amu long enough to take a few photos.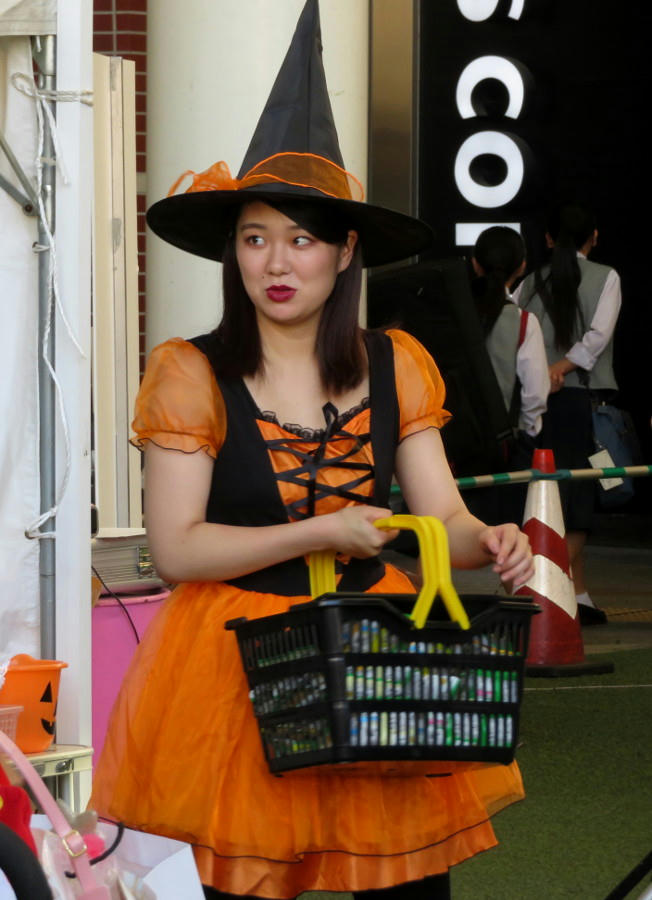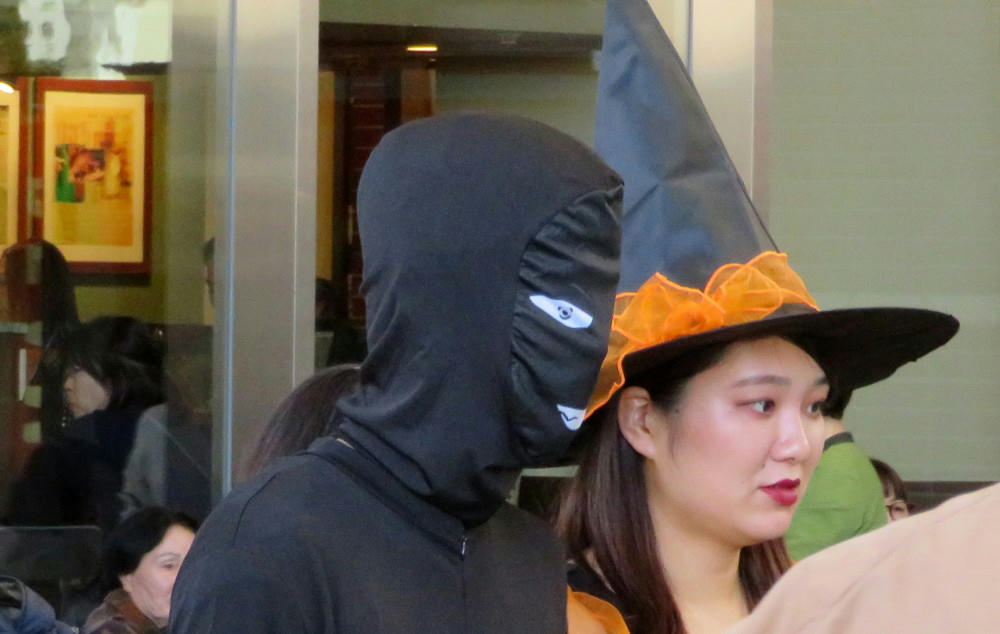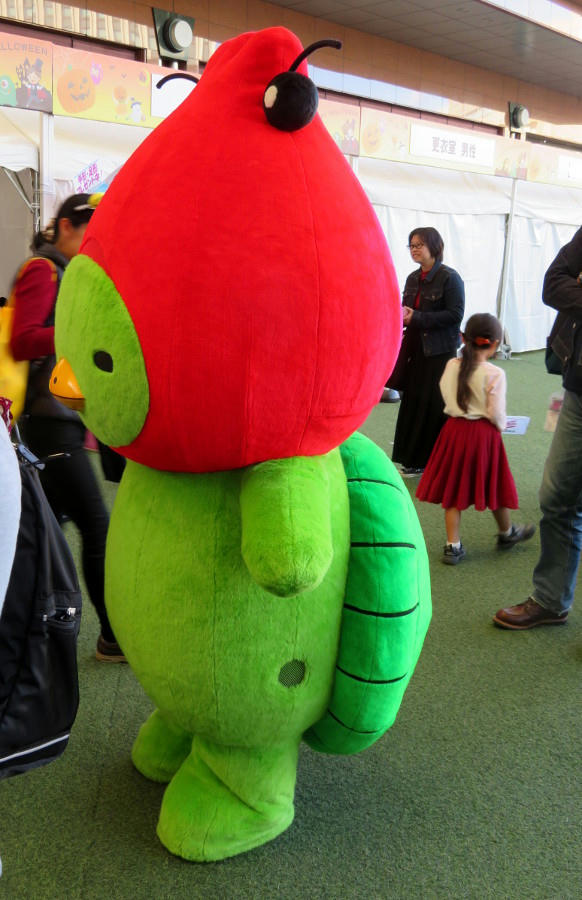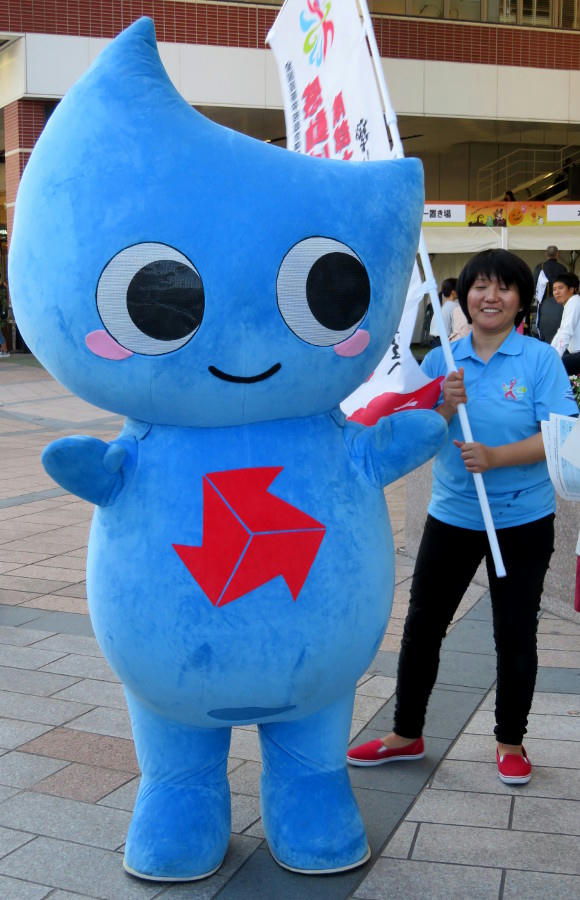 The Furusato event had live jazz music at 8 PM, so I ate dinner at home and got back out of the apartment at 7:30. I swung by Amu just to see if I'd get lucky, and the construction crews were finishing up taking out the last of the stage planks.
Yeah, this was one of the worst Halloween weekends in terms of entertainment in the last 5 years. Sigh.